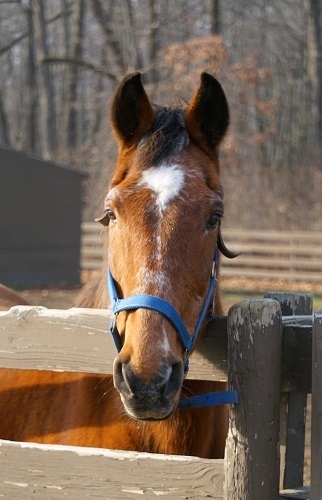 Welcome to Horse Illustrated's weekly installment of the My Right Horse Adoptable Horse of the Week, offered in partnership with The Right Horse. Simco is this week's adoptable horse. Check back weekly for a new featured horse so you can find your #righthorse.
Horse:
Simco
, a 15.1-hand 29-year-old bay American Saddlebred in Howell, Mich.
Organization:
Horses' Haven
Simco is a wonderfully sweet horse to have around. He has been ridden in the past, but due to arthritis and a bowed tendon in the right front, he is retired from riding. Nowadays, he is quite happy to watch the goings-on around the farm and interact with everyone who comes to visit him. He is just so friendly, easy to catch, and loves to be groomed. He has been pastured with mares and geldings and gets along well with either; however, he would do best with geldings only. Simco is such a fun, outgoing character! Could he be your #righthorse?
Click here for questions about Simco, the My Right Horse Adoptable Horse of the Week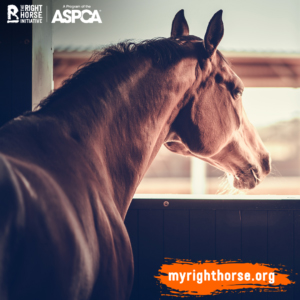 My Right Horse is the online adoption platform of The Right Horse Initiative, a collection of equine industry and welfare professionals and advocates working together to improve the lives of horses in transition. A program of the ASPCA, their goal is to massively increase horse adoption in the United States. To find more adoptable horses and foster horses, visit www.myrighthorse.org. To learn more about The Right Horse, a program of the ASPCA, visit www.therighthorse.org.