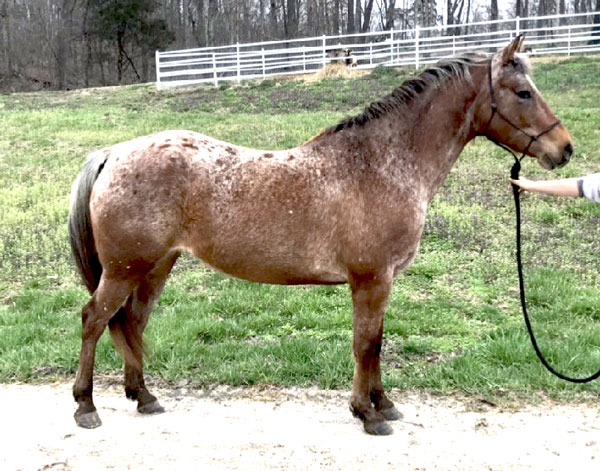 Welcome to Horse Illustrated's weekly installment of the My Right Horse Adoptable Horse of the Week, offered in partnership with The Right Horse. Twizzler is this week's adoptable horse. Check back weekly for a new featured horse so you can find your #righthorse.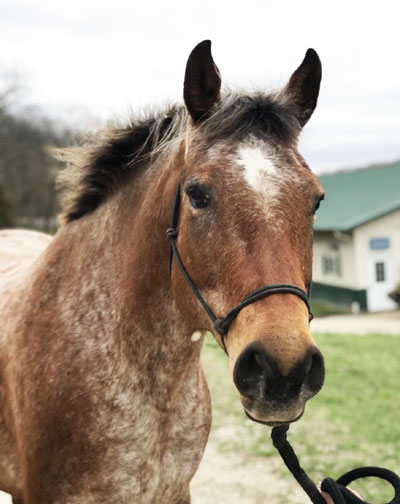 Horse:
Twizzler
, a 15-hand 9-year-old red roan Appaloosa mare in Union, Mo.
Organization:
Longmeadow Rescue Ranch
Twizzler is an Appaloosa mare with tons of potential. She is stocky and beautifully marked. Longmeadow Rescue Ranch where she resides is starting Twizzler in the training program there. It's anticipated that she will be a great riding companion with professional training. She is athletic and a great prospect for multiple disciplines. Twizzler has not yet been started under saddle but is smart. At this time she requires an experienced handler on the ground. At her most recent home, she was allowed to get away with some pushy behaviors and is learning to respect her handler's space. In just a single day of being back at the ranch, she remembered her manners and has been a pleasant mare to work with. Twizzler stands approximately 15 hands, and her maximum weight-carrying capacity is 205 pounds, with the rider and tack combined.
Click here for questions about Twizzler, the My Right Horse Adoptable Horse of the Week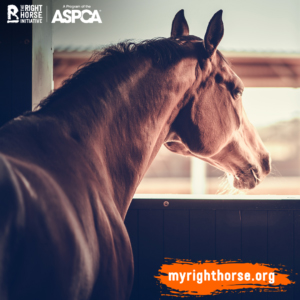 My Right Horse is the online adoption platform of The Right Horse Initiative, a collection of equine industry and welfare professionals and advocates working together to improve the lives of horses in transition. A program of the ASPCA, their goal is to massively increase horse adoption in the United States. To find more adoptable horses and foster horses, visit www.myrighthorse.org. To learn more about The Right Horse, a program of the ASPCA, visit www.therighthorse.org.