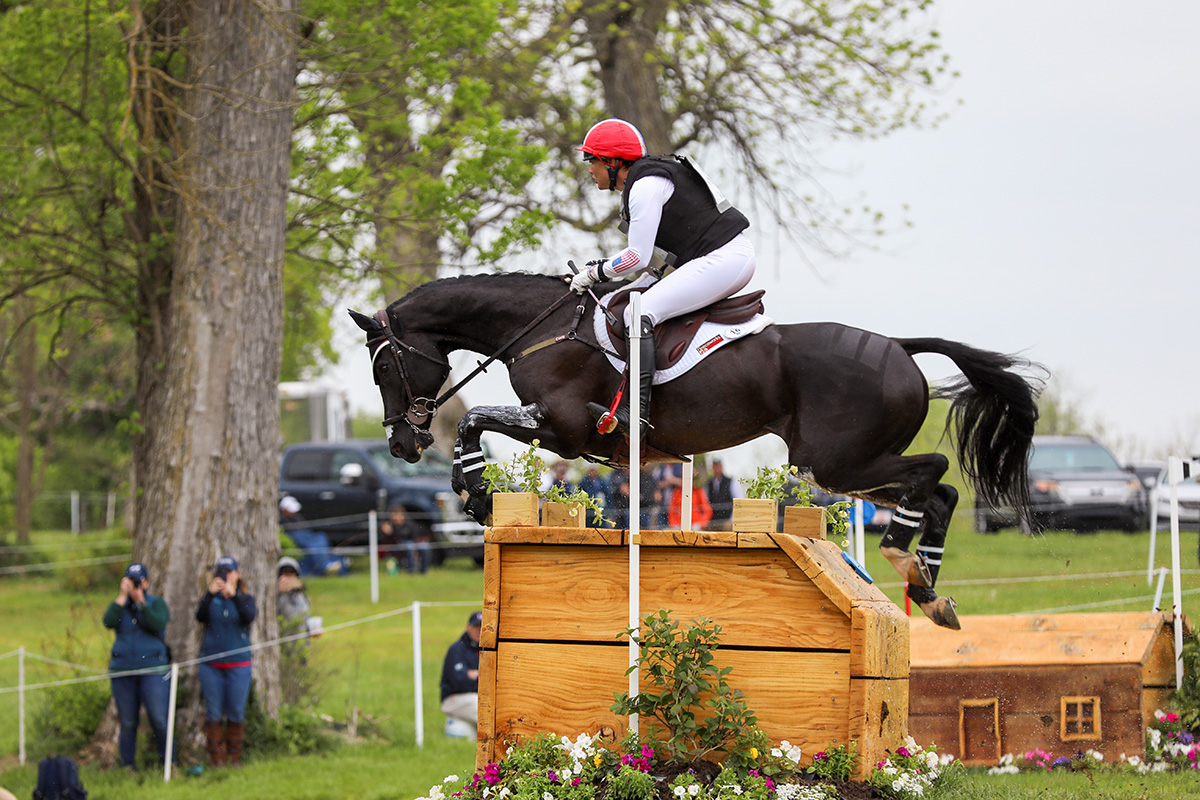 At Next Level Eventing, Tamie Smith utilizes a physiotherapist, chiropractor, acupuncturist, PEMF, BEMER blankets, Revitavet, laser therapy, and other therapeutic resources to keep her horses in top shape.   
Jo-
Ann
Wilson
, the United States Eventing Team
s
ports
t
herapist
, helps
riders and their grooms come up with an ideal therapy plan and makes sure to check in with the riders consistently, even though they are spread across the country. She works closely with Tamie to determine which therapies are best for her horses to keep them feeling and going their best. 
Keeping up with fitness and bodywork is not just important for Tamie's horses, but for Tamie herself.  
"As I've gotten older, I've had to incorporate taking care of my body more," she says. "I'm lucky that I'm a pretty fit, healthy person. I go to the gym three to five days a week in order to be good enough to be at the top of the sport." 
While Tamie rides multiple horses daily, she says that riding alone is not enough to maintain the level of fitness she needs.  
"Most people would think that was enough," says Tamie. "It absolutely is not. I do a lot of cardio work, like the Stairmaster. I do light weights but high reps. It's mostly about keeping my cardio [fitness] and my muscles strong so that I can be in the best shape for my horses." 
Eventing requires a strong partnership between horse and rider, and putting in the extra work off of the horse has clearly paid off for Tamie and her herd.  
This article about Tamie Smith's approach to alternative therapies and fitness is a web exclusive for Horse Illustrated magazine's "Next Level" series. Click here to subscribe!