With their bellies full and nothing to do but fool around, the little herd of nursemare foals at
Pure Thoughts Horse Rescue
cavorts and kicks and rascals around in the Florida sun. The good news is that with round-the-clock care and friends and food, these babies hardly remember that they're orphans. In addition to guzzling foal milk-replacer from buckets hung on the fence, they especially love to watch the rest of the horses coming and going. They're also learning what cows are, how to walk peacefully on their lead ropes and how to stand for sudsy therapeutic baths.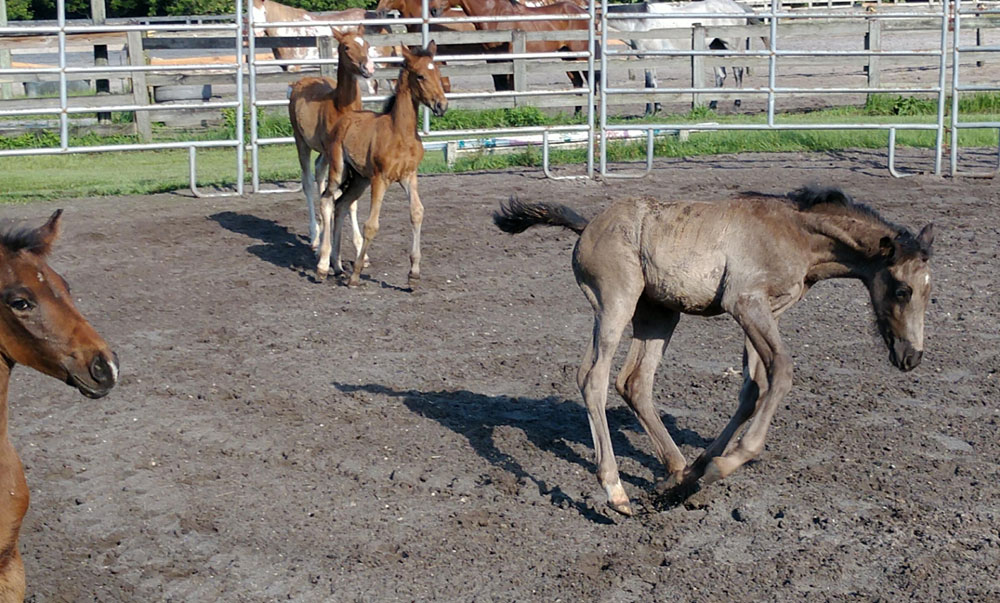 The group of four arrived a week ago after first stabiziling with a volunteer at a farm in North Carolina. Rachel, the big red filly with lots of chrome is an 11-week old draft cross. Monica, the little bay with the star is six weeks old and also likely a draft cross. The gorgeous and unusual grulla foal was the first to be adopted and is already in her new home. Jack, the bay colt, was adopted and is going home this week.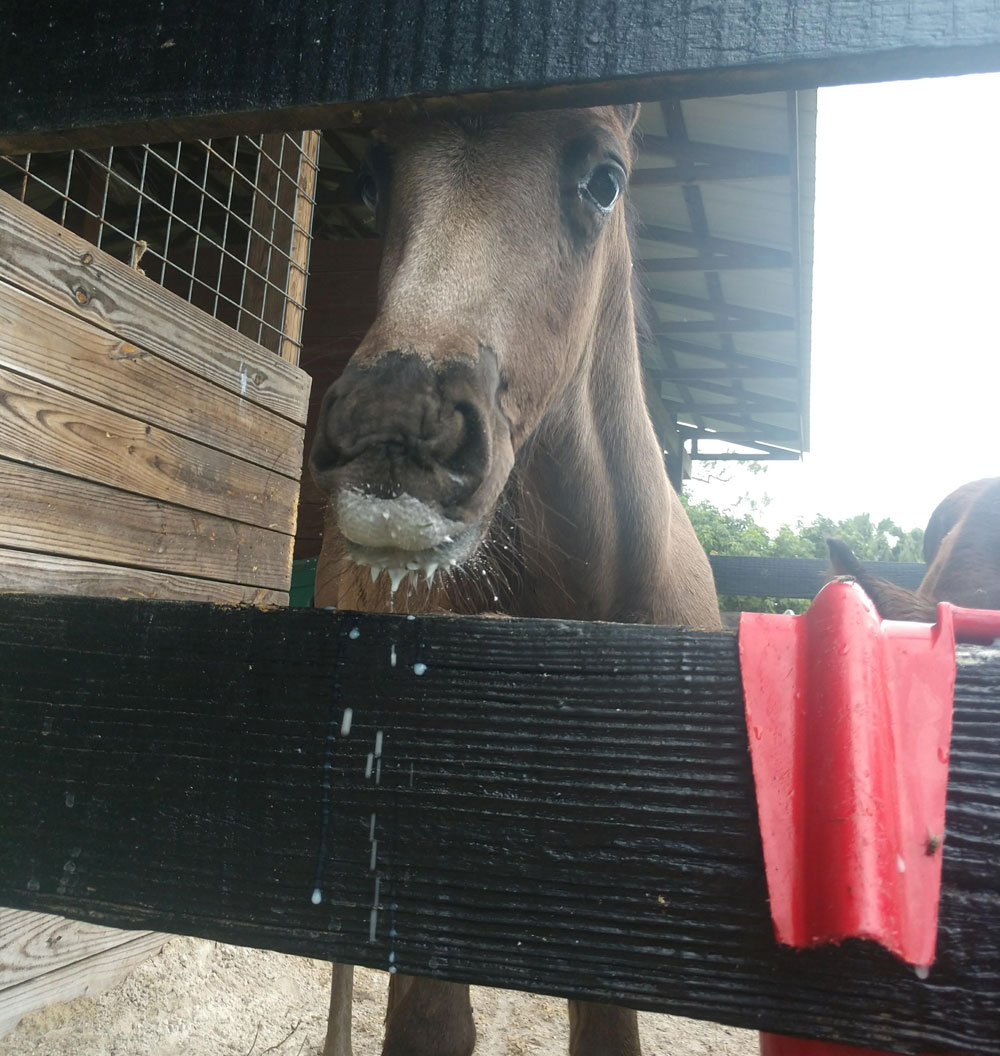 But with four daily feedings and lots of training, caring for these adorable babies strains the human and financial resources of the rescue. With help from volunteers, the trainer and Pure Thoughts co-founder Brad Gaver spends a lot of time handling the babies himself. "We've done, haltering, picking up feet and bathing," he says. "They're very good babies." They also get fed "creep feed" four times a day, which is a combination of milk, pellets, a little bit of grain, probiotics, and cocosoya oil for them to nibble.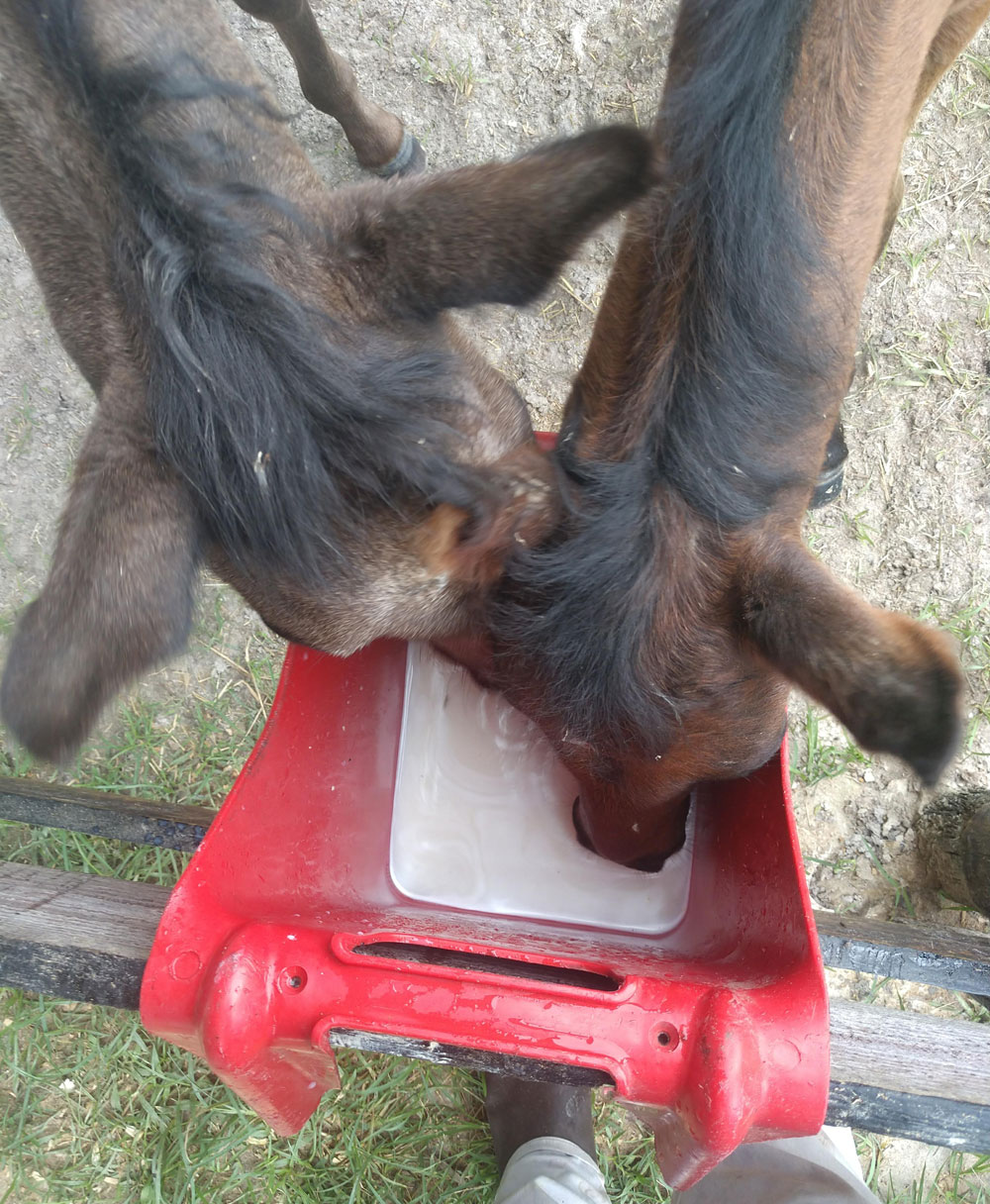 If you're interested in adopting Rachel or Monica (they're also very bonded), call Brad Gaver at 561-951-2108. Or click here to make a donation to help the rescue pay for the care of these foals and other homeless horses. As for these babies, Brad's goal is to "get these innocent foals into forever, loving, and knowledgeable homes as soon as possible."