Cross-country day at the Land Rover Kentucky Three-Day Event is one of the most anticipated events for equestrian enthusiasts in the country. Spectators got their wish with beautiful blue skies and fair temps. The rain on Friday morning had softened the ground perfectly, and riders were ready to tackle the course and try to make the time. Defending Kentucky champion Oliver Townend of Great Britain put in a clear round during the cross country phase at the 2019 Land Rover Kentucky Three-Day Event with just 1.2 time penalties, enough to stay in the lead going into the final phase of show jumping tomorrow. Cooley Master Class threw a shoe about halfway around, however.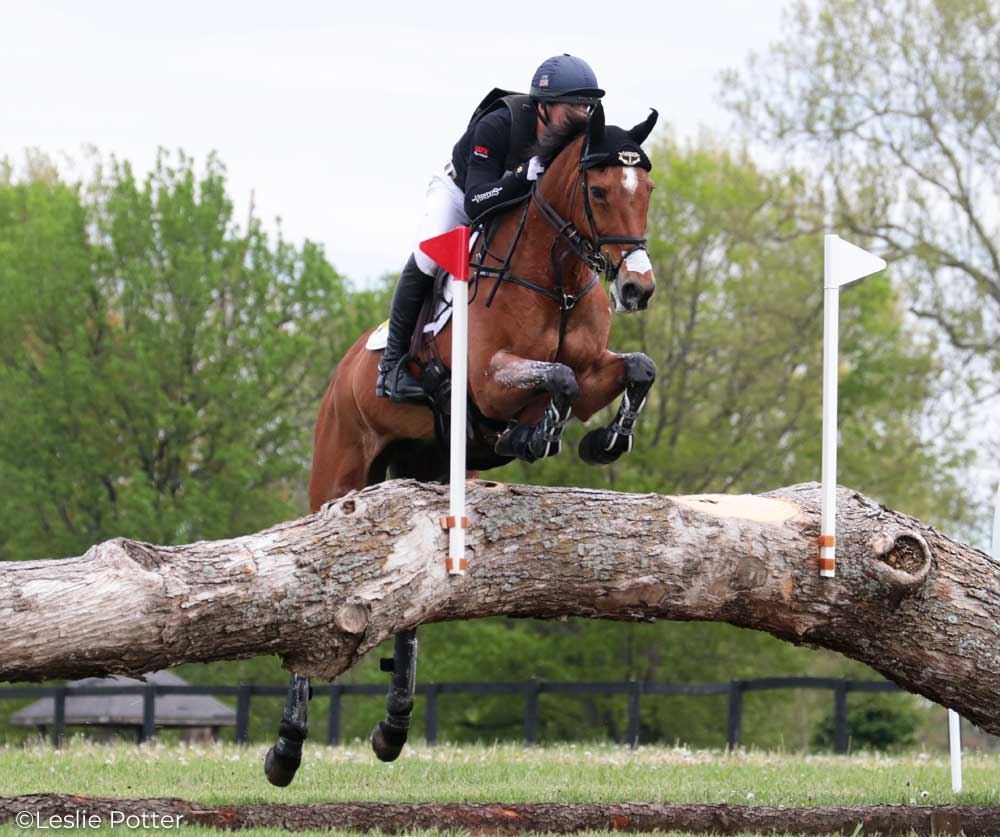 "We had had a slip turning back into the main lake," said Townend. "I was balancing more than I normally would and not picking up those big distances. I was a touch more conservative than I normally am. It was good ground, but the grass was a little bit slippery with no shoe on. He felt quite strong in places and had his ears pricked the whole way—he saw the flags and put himself between them."
Moving up one spot after dressage into second place with a double-clear round were Boyd Martin and Tsetserleg, riding for the USA.
"He gave me a fantastic ride," said Martin. "I thought the course walked easier this year, so I was surprised when there was so much trouble [the first three riders of the day fell off]. It was a tough course, but my little guy felt a lot more seasoned this year. He's a real trier. He's got a wonderful gallop and he's very fit. He just kept trying and never looked for a way out."
Moving up from fifth place after dressage into third with a double-clear cross-country round were Tim Price (NZL) and Zavier Faer. Price is seeking his second consecutive five-star win after a victory at the Land Rover Burghley Horse Trials in England last fall.
"It was a good round; I was very happy with his fitness," said Price. "The course walked difficult throughout with nowhere to coast to make up time and regain your composure. I'm really happy with my horse—he just threw himself over everything. He's quite a straightforward thinker."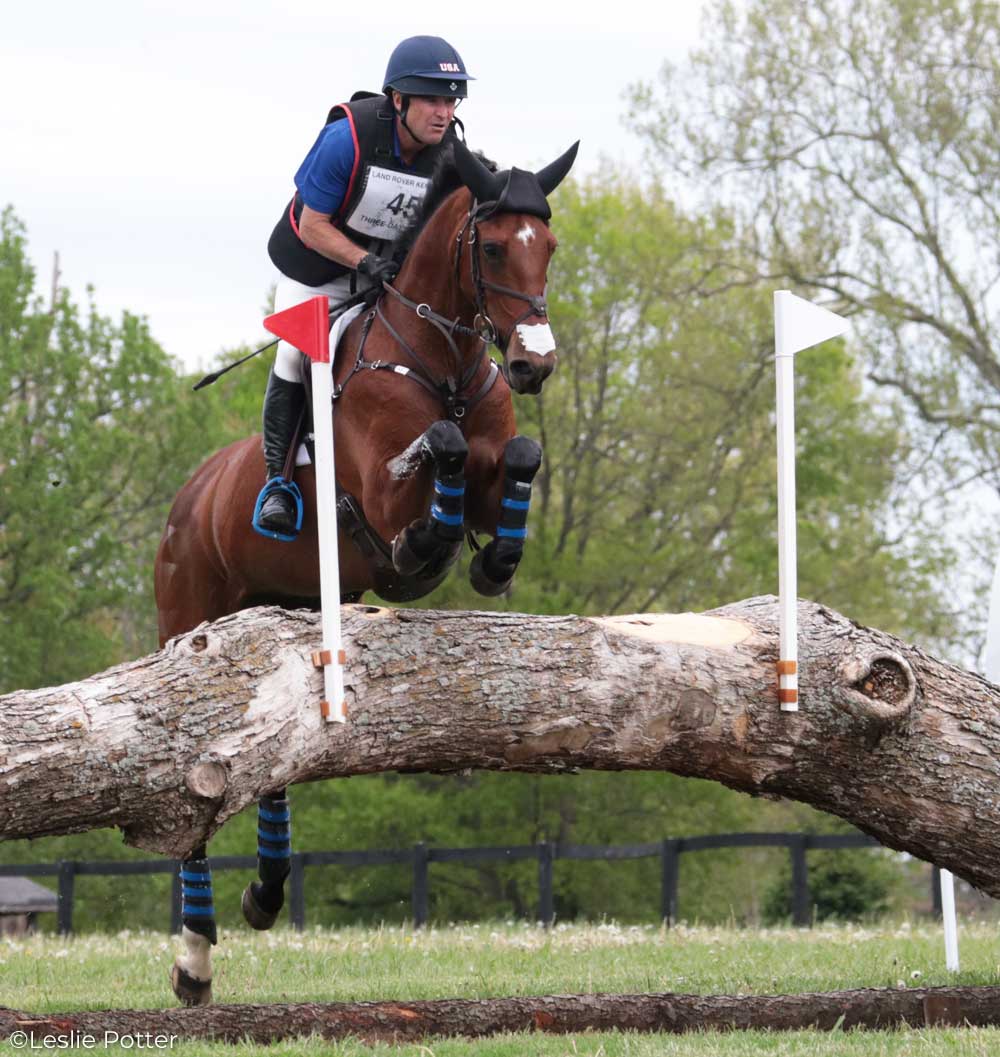 Course designer Derek DiGrazia was pleased with how the course rode, and liked that riders were using the longer (but easier) alternate routes, which weren't as time-eating as in years past.
"All the jumps got jumped because people opted to take some of the longer routes, which is good," said DiGrazia. "The jumps worked the way I thought they would with variation in the number of strides in the combinations. They had to work for it at the Head of the Lake and get reorganized for the step out [a bounce bank to brush]. That to me was one of the places where riders had to work more than I thought they would."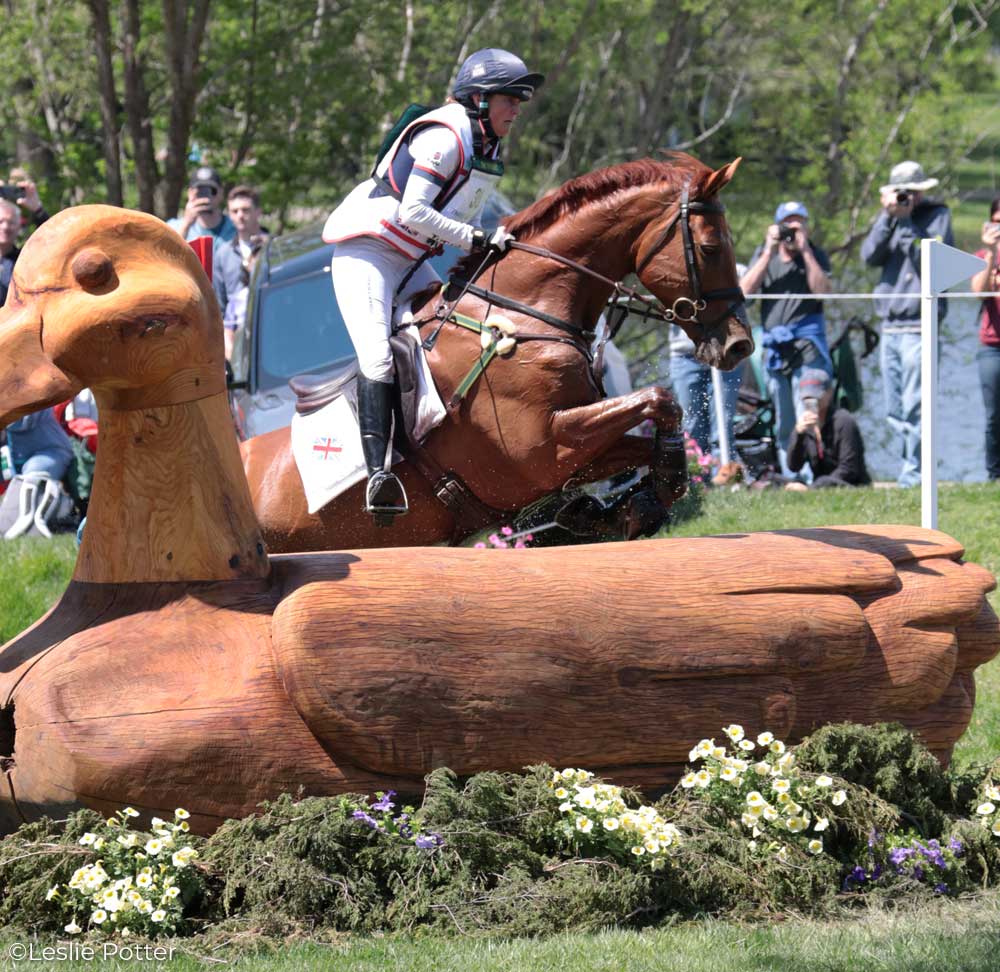 Stay tuned tomorrow for the final phase of show jumping to find out who wins the $130,000 first-place prize, a Rolex watch and 12-month lease on a shiny new Land Rover Discovery.
For full results, visit www.kentuckythreedayevent.com, and watch the live stream tomorrow at 1:00 p.m. ET at www.usef.org/tune-in.