Wandering through the holding pens at the Bureau of Land Management (BLM) adoption center, each corral is filled with beautiful wild horses of nearly every color, size and personality. Trying to choose one for adoption can feel a bit like spinning a roulette wheel and hoping it lands on the right number. But Mustang trainer Annie MacDermaid has trained and placed close to 300 Mustangs since 2014, and has honed her eye and intuition for choosing the best horses for her clients. She shares her tips on how to adopt the right Mustang for you.
Why Mustangs
MacDermaid has been the top trainer with the Mustang Heritage Foundation's Trainer Incentive Program (TIP) for the past three years and has devoted her life to finding homes for these symbols of freedom and icons of American history.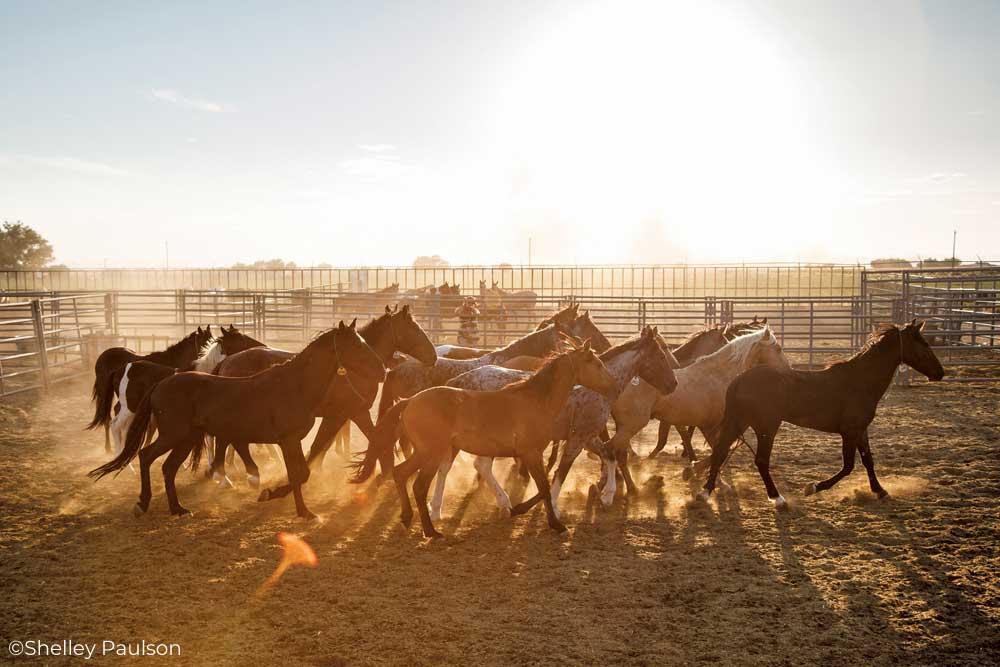 "There are close to 50,000 horses in holding that have been gathered from their lands. It's rewarding to change the life of one of these animals, to give it a job and a purpose. I also love to see how it changes the life of the adopter."
She likes that the horses are a blank slate. "They have huge hearts and once they bond with you, they will do anything for you," says MacDermaid. "They are very forgiving and become willing partners that not only take care of themselves, but also their riders."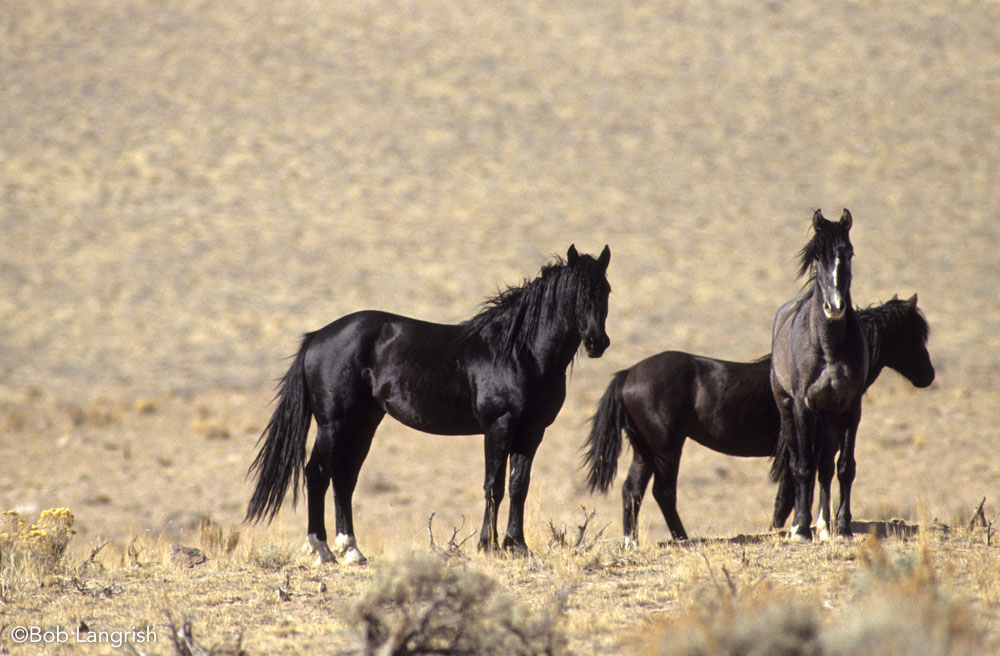 MacDermaid also notes that the Mustangs are typically very healthy and more hardy than domesticated horses. They are easy keepers and tend to be low maintenance.
How to Adopt a Mustang
Adopting is a fairly simple and inexpensive process, if you're willing to put the time and effort into gentling and developing one of these special horses. (Read more: Do You Have What it Takes?)
Before adopting, you need to meet facility qualifications and fill out an application, which you can either send ahead of time or bring with you if you are adopting in person.
There are four ways on how you can adopt a Mustang:
TIP Trainer: The Mustang Heritage Foundation runs a Trainer Incentive Program (TIP) where trainers like Annie MacDermaid will take completely wild horses and gentle them so they can be safely handled on the ground. Visit www.mustangheritagefoundation.org.
BLM Off-Range Corral: The BLM offers a variety of locations where any approved applicant can adopt a horse directly. Visit www.blm.gov/whb.
Online Adoption: Horses can also be adopted through an online BLM auction web site. Visit wildhorsesonline.blm.gov.
Satellite Adoption: If you can't get to a corral but still want to adopt in person, you can attend a satellite adoption event. These are held all over the U.S. throughout the year.
Look to the Experts
Every adoption center is staffed with experienced horsemen and women. They know more about the horses currently at the facility than anyone else and will be happy to give you background information and make recommendations.
"I will often choose horses based on the recommendation of the BLM staff—especially if they caution me against a specific horse," says MacDermaid.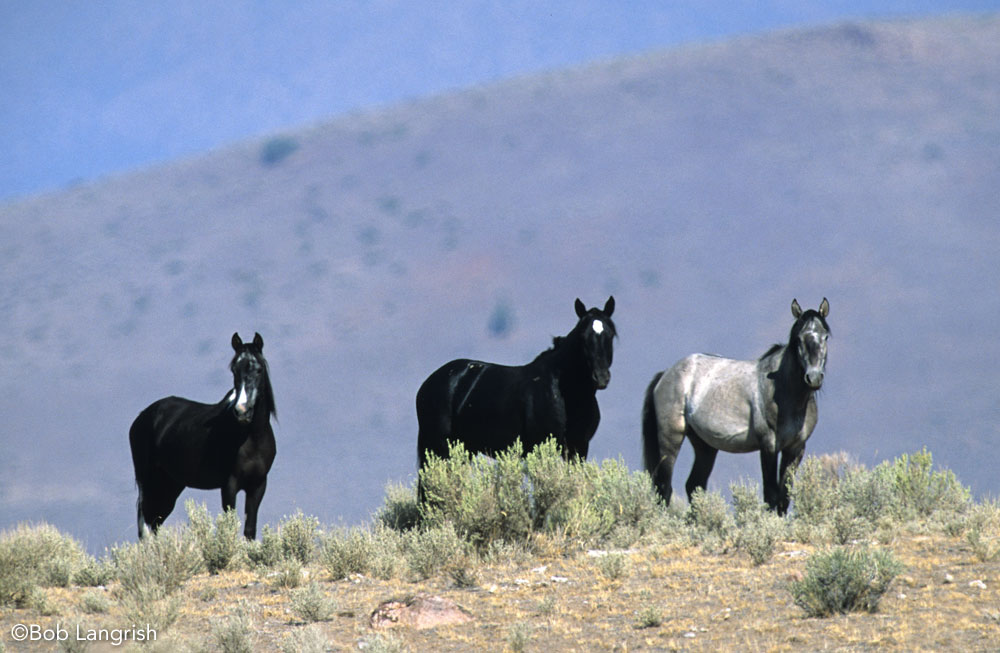 She says it's also a good idea to bring another person with you who has horse expertise. "A second set of eyes is always nice when choosing from the pens. I recently had a friend see an injury on a horse I had looked at multiple times but missed."
Observing Behavior
Once you've talked with the staff, it's time to go out and look through the pens yourself. Horses in the pens may be skittish at first, but if you stay quiet and spend some time observing, you will learn a lot about each individual.
Mustangs, like any other horses, will look for a leader. Passive horses are typically easier to train and tend to bond more quickly with a human, making them ideal for first-time adopters.
"One easy way to tell where a horse falls in the pecking order of a herd is to look for bite marks," says MacDermaid. "A horse with a lot of bite marks on his back and hindquarters can indicate a more passive horse, always being chased away."
Look for horses who are curious and show an interest in you. Some may even approach the fence, which is a good sign that they are friendly and open to human interaction.
"A horse with a relaxed expression and soft eye with little or no sense of fear or urgency is going to be easier to interact with and train," says MacDermaid.
Observe how quickly horses settle down from a situation where the herd spooks. If a horse can calm himself in a stressful environment, this may indicate a quieter disposition and a horse that will gain confidence more easily.
"Younger horses tend to be more impressionable and easier to train, but I wouldn't discount the older ones," says MacDermaid. "They're more established and sometimes require more time in training, but some of the best horses that I've ever trained have been the older ones." She generally looks for horses in the 4- to 8-year-old range because they are mostly done growing and are beginning to mature mentally.
Unless you're an experienced trainer, it's best to avoid overly dominant or aggressive horses. When observing horses in the pens, you will see occasional fighting, which is usually instigated by one or two horses. These horses tend to be very confident and a bigger challenge to train, but MacDermaid doesn't rule them out completely.
"They can still make good horses in the hands of the right trainer," she says. "Their confidence can become their greatest asset."
Adopt a Mustang: Color and Conformation
As with any horse-buying experience, people tend to be drawn to the color of a horse and not take into consideration more important factors of conformation and suitability. MacDermaid agrees that it's easy to be blinded by color and not see conformational issues that might make the horse unrideable. To avoid this distraction, she recommends starting at the ground and working your way up visually.
"Imagine the horse as a blank slate with no markings. Start with the feet, then move up to the legs, back, shoulder neck, and head." She looks for horses that are balanced and proportional. Mustangs are not custom-bred like domesticated horses, so you will find some with crooked legs, deformities, a weak back or excessively poor topline. It's best to avoid horses with significant conformational issues.
"Look for a Mustang with a solid build, big shoulders, straight legs, and substantial bone," says MacDermaid. "You want a horse that is going to stay sound for a long time."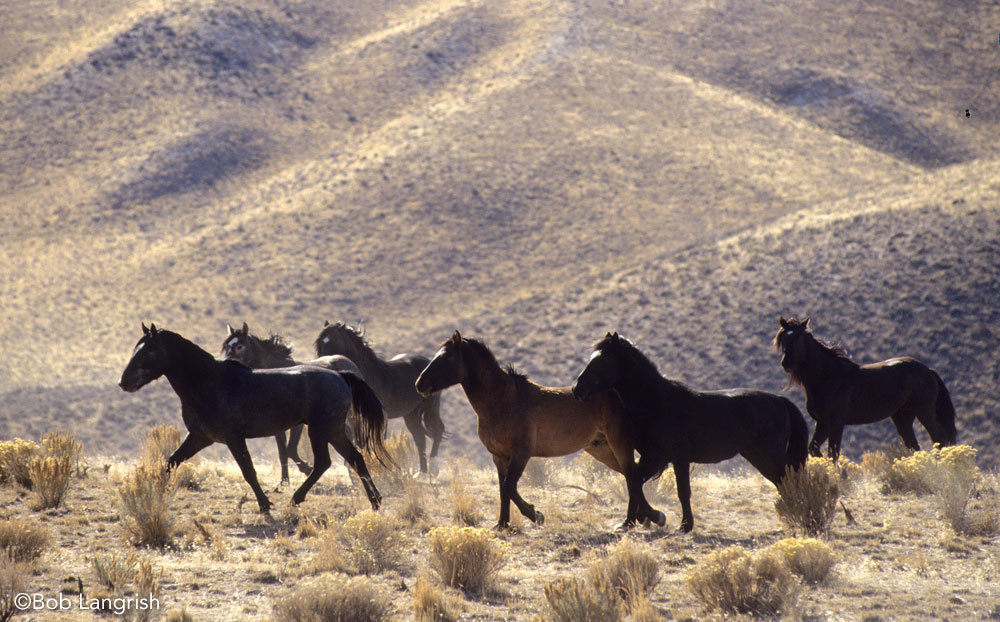 As with any horse, you want to look for big, solid feet. Recently gathered horses will have especially nice feet as they "self-trim" in the wild and don't necessarily require trimming when they come into the facility. Uneven wear and significant cracks could be a sign of conformational or other underlying issues. Take into consideration how long the horse has been in the facility, as hooves tend to grow differently with a change in nutrition and the inability to travel several miles per day as they would in the wild.
When viewing a Mustang's legs, look for visible signs of injury such as a bump on the knee, calcification on the hock, or an uneven gait. You're not able to have a prepurchase exam done when adopting a Mustang, so you want to steer clear of any horse with signs of previous or current injury.
Finally, Mustangs come in a variety of sizes and shapes. They can be as small as 11 or 12 hands or as large as 16-plus hands, and you'll see all body types. Make sure you choose one that is appropriate for you and your riding style.
Adopt a Mustang: Next Steps
Once you've chosen your Mustang, it's time to finalize the adoption and bring your horse home. Stay tuned next month for Part 2 with Annie MacDermaid's tips to think like a Mustang trainer.
Meet the Expert
Annie MacDermaid grew up riding and showing horses in Minnesota. In 2008, she began working with problem horses and started two successful non-profits, one of which was dedicated to the rehabilitation of retired racehorses, the other with placing rescue horses into new homes.
After moving to Arizona in 2014, she turned her focus to Mustangs. Working as a contract trainer for the Mustang Heritage Foundation to bridge the gap between wild horses and adopters, she has held the title of Top Mustang TIP trainer in the country for the past three years.
A true Mustang ambassador, she has also hosted six training challenges, helping promote the versatility and trainability of the Mustang.
She shares her love and passion for these horses every chance she gets, earning her the nickname "Wild Mustang Annie."
---
This article originally appeared in the February 2019 issue of Horse Illustrated magazine. Click here to subscribe!