Back in December I blogged on The Sweet Feed about an unexpected and super-fun visit to the Glenhaven Welsh Ponies and Cobs in Unionville, Virginia where my Welsh Cob, Glenhaven Atheron (aka Taff), was born. At the time, owner Suzanne Moody showed us around her farm and introduced us to some of her ponies. Eight of her Welsh pony mares were in foal. She invited us to come back in April when she'd have foals.
About a month ago, my 10-year old son (he claims not like horses as much as I do) demanded to know if I had forgotten about my promise to take him back there to see the babies. On Monday, with a day off school after Easter, we got our giddy up on and went to visit the
Welsh pony nursery
.

We missed a birth by just a few hours, but got to see this adorable newborn bay with wobbly white legs, practicing nursing skills.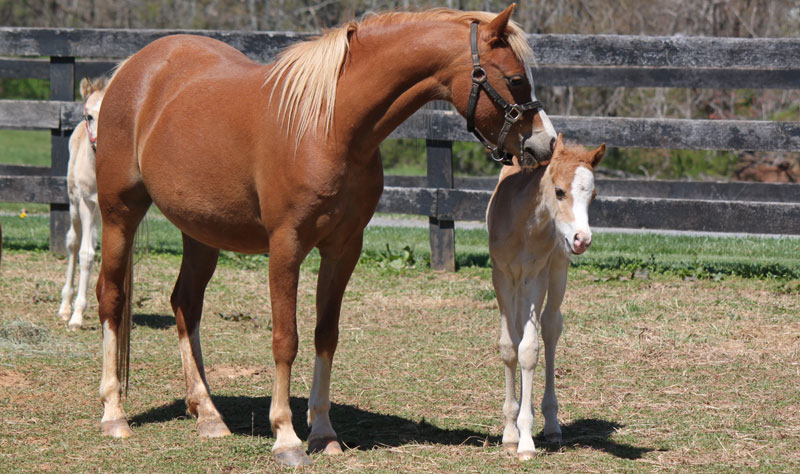 Glenhaven Suzette and her Section B colt, Glenhaven Status Symbol, three weeks old.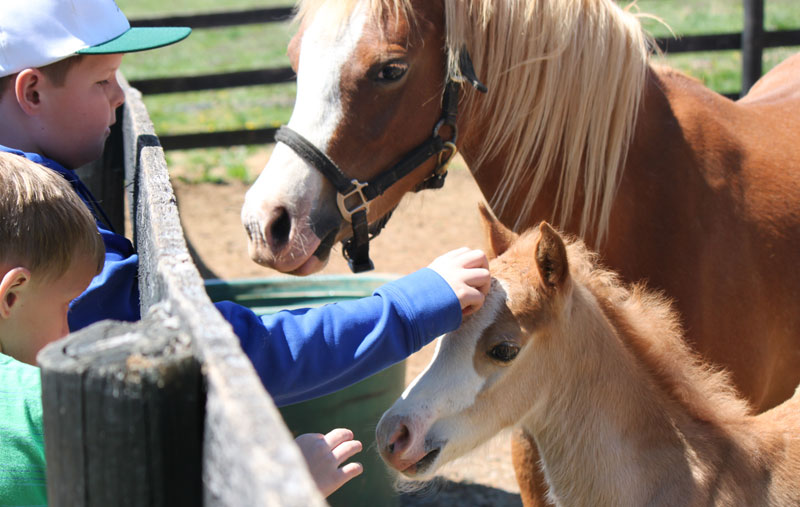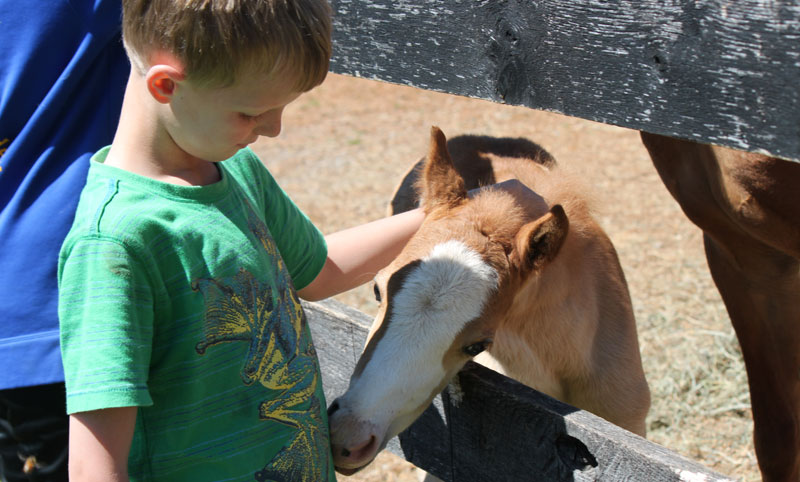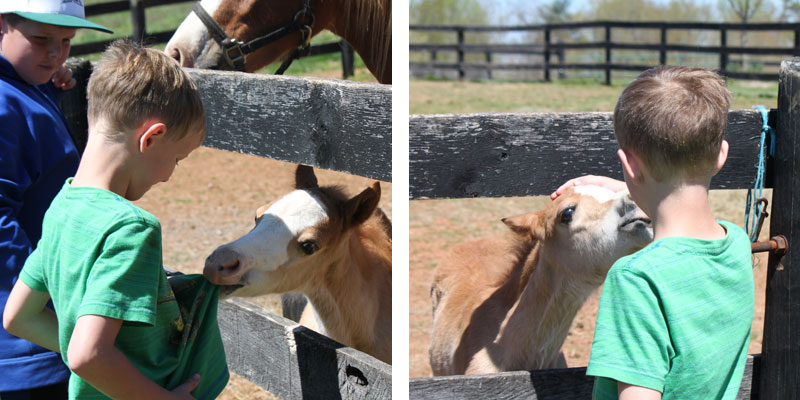 The boys and Status Symbol had fun getting acquainted.

This spritely little buckskin colt, Glenhaven Marshall, was born April 4.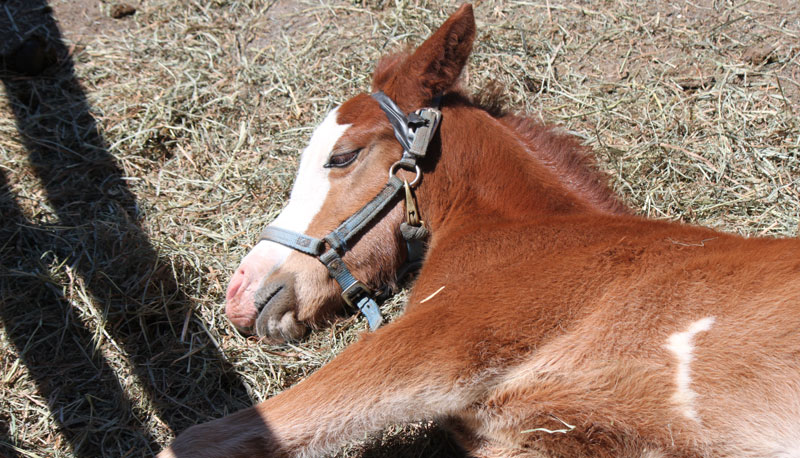 We had a great visit with Suzanne and her ponies, poodle puppies and delicious hot tea with milk and sugar in the kitchen. Eventually it was time to go – I knew it when I realized it was naptime in the paddock. We said our good-byes, promised to return again and headed out.
Back to Over the Fence