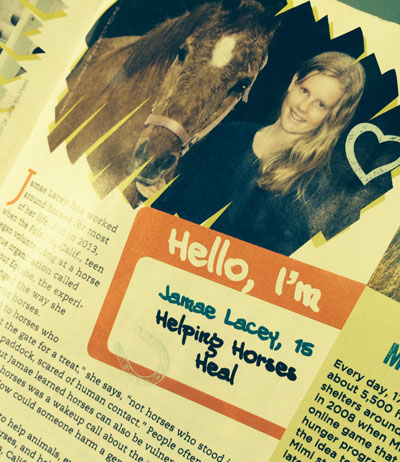 A few months ago, I took on a story assignment for a new magazine in the Horse Illustrated/Young Rider family called Rescue Me. The magazine is all about the world of animal rescue. The story was to be about young volunteers at animal rescue organizations–totally my kind of story. I knew I wanted to include a horse rescue kid, but I had a hard time finding just the right super-star volunteer.
Then I found Linda Lewis at All About Equine Animal Rescue in El Dorado Hills, California. She recommended a teen named Jamae Lacy. What I loved about Jamae's devotion to horse rescue is that's she's totally focused on the horses and their care, not what's in it for her, like riding privileges. And she knits hats to make money to donate to the rescue.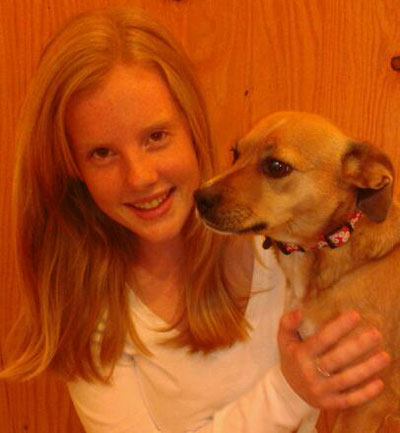 The story came out recently (you can read it in the May/June issue of Rescue Me). This weekend I got the cutest email from Jamae after she'd seen the magazine. It's always special when someone I've interviewed for a story takes the time to reach out afterwards. But of course, Jamae wasn't basking in the spotlight, she thanked me for helping spread the word about the rescue organization and the horses she cares so much about.
"Thank you so much for helping me get my message out there," she said in her email. "I showed it to people at school and they read your article and realized that animal help is serious business. So thank you for writing that wonderful article, and for helping me and AAE get recognized :)"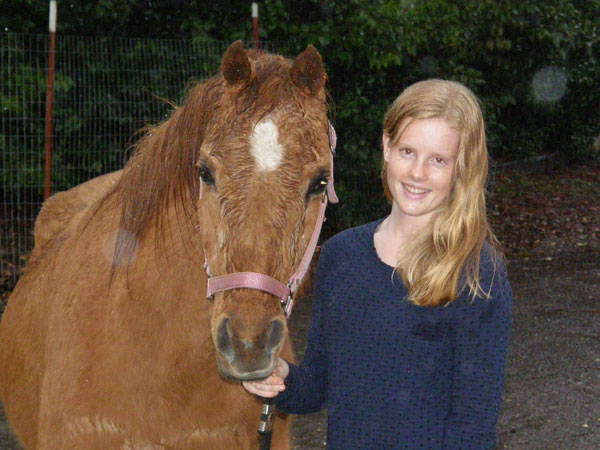 Back to Over the Fence