While researching wild animals for various projects over the past couple of years, the term "survival adaptation" often rears up. A survival adaptation is a physical attribute or a behavior that helps a wild animal survive. Like wolves' innate ability to be tough. Or a tiger's ability to swim, which gives him an edge while hunting and helps him widen his territory. But what about wild ponies?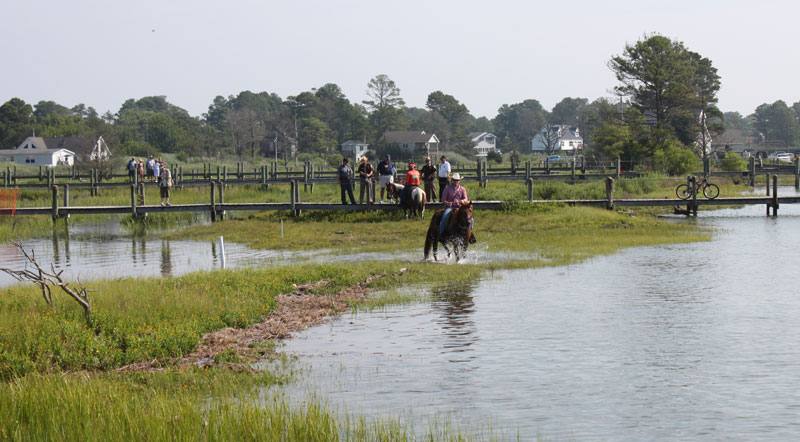 Waiting for the ponies to swim.
Last year, I sat on a pier for hours at the side of the churning, brackish waters of the Assateague Channel on the day of the famed Chincoteague pony swim (check out my story in the July 2014 issue of Horse Illustrated). A black cloud overtook the sunshine just as the slack tide approached . That's the 30-minutes or so between low tide and high tide when the current stills so it's easier for the ponies to swim. Cold, hard rain pelted the ponies as they swam through the storm.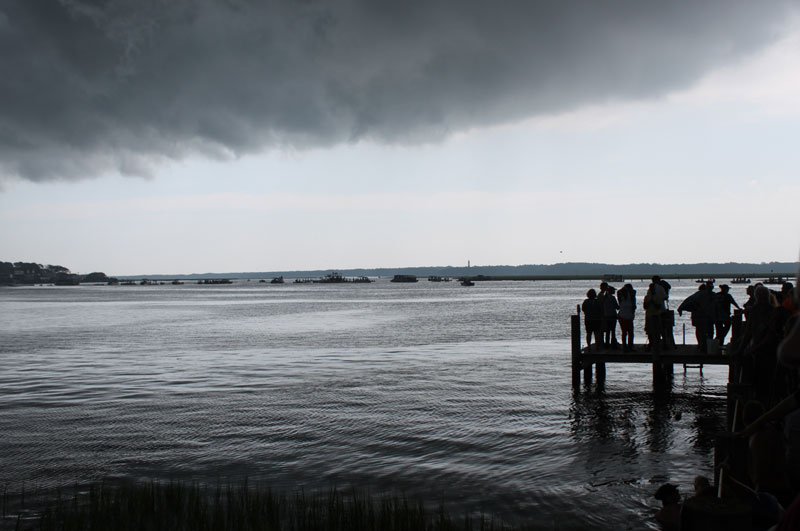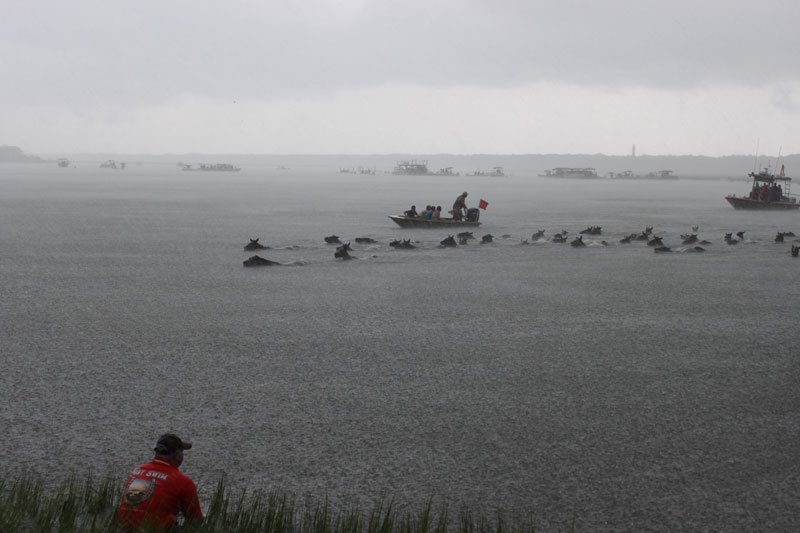 As the first horses dug their hooves into the marsh mud on the Chincoteague side of the channel, I wiped the rain out of my eyes. It didn't do much good. But as I squinted, I watched those first out-of-breath, water-logged horses. Before they even shook out their manes, they spun around to face the sloshing, gray water, full of their herd-mates and the babies. Was one of them a lead mare demanding to know, "is everyone OK?"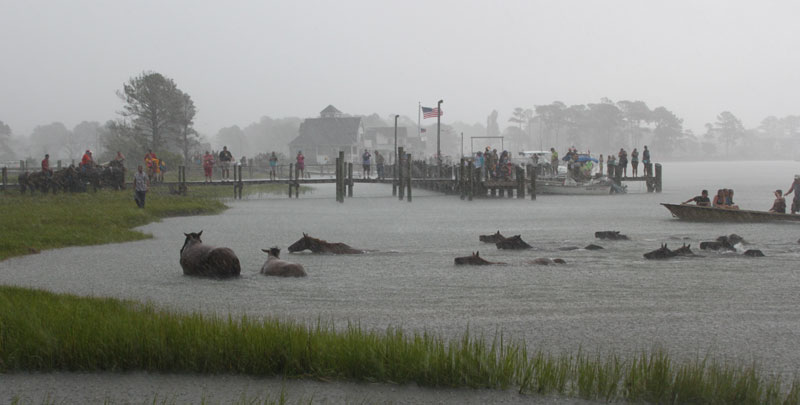 Over the next few moments, 150 more ponies pawed their way up onto solid ground. They shook, snorted, whinnied and regrouped without injury (not counting my drenched iPhone which didn't wake up for three days and never fully recovered).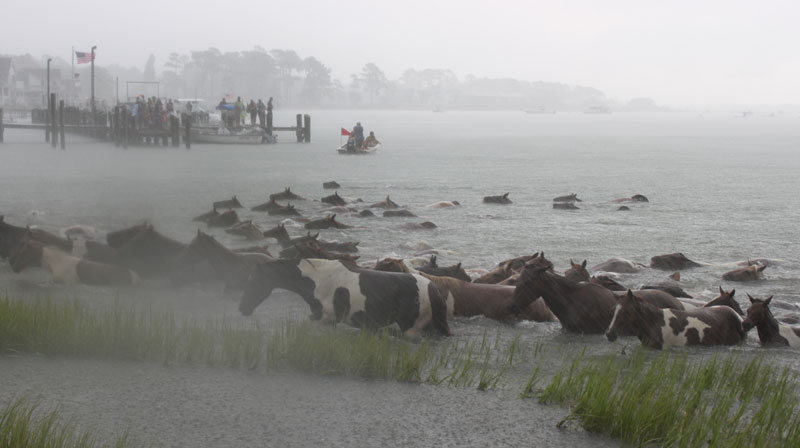 But that sliver of a moment when those first horses turned around instead of running onto dry land or even before they shook the water out of their eyes was a thrill to witness. It's one of the moments I think back on most. It was like I could see the energy that connects the herd. And how their survival depends on each other. The safety net. A survival adaptation in action! It was a thrill to witness.
Back to Over the Fence