Watch Beezie Madden and Cortes C win the National Horse Show Grand Prix with a daring ride in the jump-off.
While I should have been working on more pressing deadlines today, I couldn't resist the chance to chat with international riding superstar Beezie Madden. She was on the road to Toronto's Royal Horse Show (held during Canada's Royal Agriculture Winter Fair). The competition is part of the annual indoor tour that also includes The Pennsylvania National Horse Show (aka "Harrisburg") and the Washington International Horse Show.
As we chatted (I was doing an interview for a story that will appear in an upcoming issue of
Young Rider
magazine), Beezie told me her favorite part of the indoor tour was getting together with fellow friends and riders. "It's kind of neat to have the cream of the crop together at the end of the year. Then we all go our separate ways."
She commended shows like WIHS and Toronto for bringing in the crowds that let riders and their horses showcase the sport. But she doesn't see much of the cities she visits for competitions. "I just like to watch the horse show."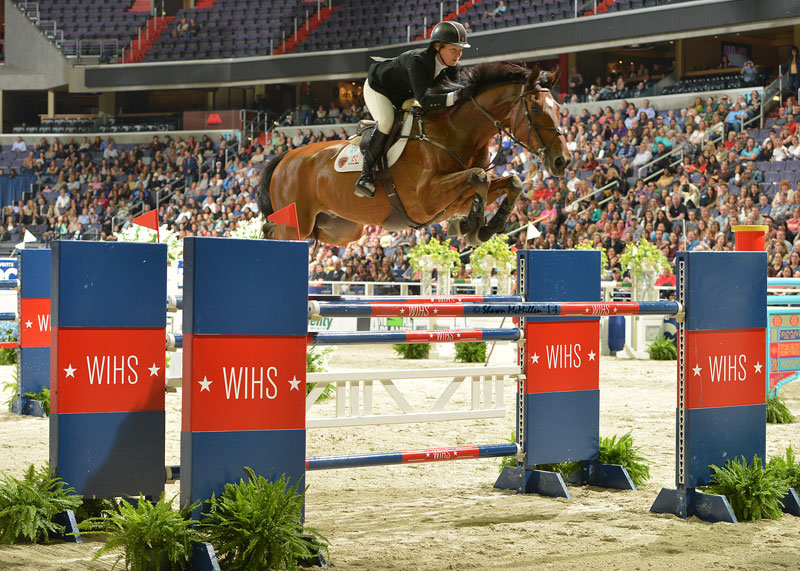 Beezie's third place in the President's Cup Grand Prix World Cup qualifier with Simon at the Washington International Horse Show was a great placing to help her on her way to qualifying for the FEI World Cup Finals which will take place next April in Las Vegas. Photo: copyright Shawn McMillen Photography, courtesy of WIHS.
Back to Over the Fence