For Andalusian stallions Chico and Paco, life at
Spring Fever Farm
in Mt. Airy, Maryland (not far from where I live) has as a nice steady rhythm: dressage lessons, turn out, lots of carrots and admiration, exhibitions and wedding jobs. Years ago I attended a classical horsemanship clinic at the farm, and met owner Diana Beuchert.
This week I came across Diana's name in the news. Her horses had been called up to the big show. Show biz that is. For years Diana has been trying to break her stallions into the world of animal acting. Last September, her agent called to say that the production company making a music video for Taylor Swift needed two beautiful, white, matching horses that could be ridden by a beginner and would stand at liberty, for as long as necessary. Bingo! Chico and Paco got the job.
Two days later, Diana bathed the horses, loaded them up and drove to New York where the filming took place at Oheka Castle – a French-style chateau on 443 beautiful acres on the highest point on Long Island in Cold Spring Harbor, New York.
Diana shared details of the experience below. She (sadly!) couldn't share any behind-the-scenes pics because security was tight.
Kitson: What are Chico and Paco trained to do as far as acting goes?
Diana: They are dressage horses and give lessons to my students. They are just beautiful, match each other and are well trained to do what they're told.
K: What are the horses like?
D: Paco is 24 years old, stands 15.2 hands tall, and is a jokester. He toys with students during their lessons by doing exactly what they tell him to do, even if it's wrong — instead of "babysitting" them like other school horses. Chico is 22 years old, stands 15.3 hands tall and is very loving and stoic.
K: What was the most unexpected part of the whole experience?
D: How well my horses behaved themselves! They turned out to be quintessential professionals, much to my delight! They really came through for me, doing hard things in a strange place, when I needed them to.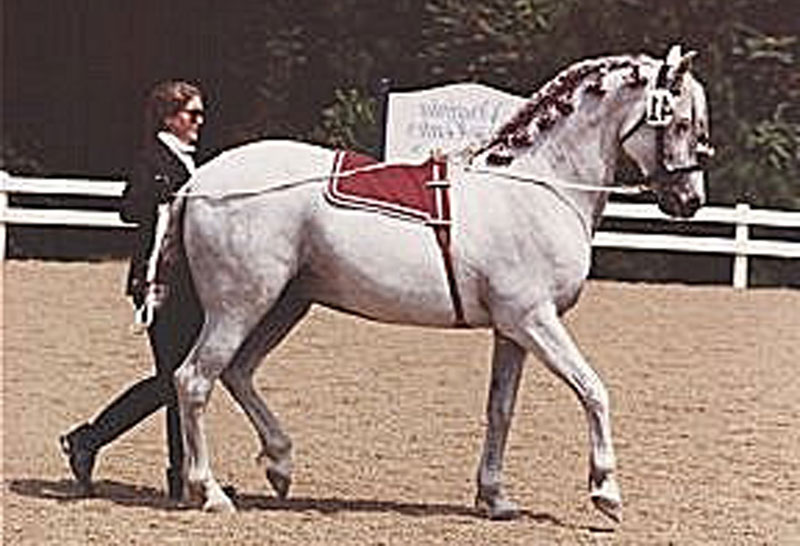 K: What was the best part?
D: How beautiful Oheka Castle was, and how fun and surreal the whole thing was! Kelsey Carter (my student) and I had to keep pinching ourselves!
K: Did the horses seem to enjoy themselves?
D: I know Chico fell in love with Taylor Swift while she rode him up and down the driveway, because she kept petting him and speaking softly to him. He would watch her walk away each time she left the set, until he couldn't see her anymore.
K: What was the hardest part?
D: The length of time we had to sit around waiting for the last scene to shoot. I had started the day like normal that Wednesday. I didn't feel it was worth it to go to bed at 9 pm that night, only to have to wake up and hit the road at 12:30 am on Thursday. So I gave the boys their baths and packed the trailer for the trip. We arrived at the castle at 6:30 am on Thursday. We were supposed to wrap up the day by 3 pm, but we ended up being finished with the last scene (the bedroom scene) at 10:30 that night. We left the grounds around 11:00 and got home to Maryland at 4:30 Friday morning. We stayed awake for 44 hours total.
K: How did they recuperate?
D: They slept late and then enjoyed their normal day in the sun, eating grass in the pasture.
K: What did you think of the final video when you saw it?
D: Well, the waiting for the video to finally be released was hell! We had to keep our mouths shut about it. When it came out in November, we were thrilled to pieces! I love the video and the way the horses look in it.
K: What's next for Paco and Chico?
D: Paco continues to give students riding lessons, and Chico has had some time off, and is looking forward to his wedding season to start up in the spring. He is my main Indian wedding horse, although Paco is a great wedding horse, too.
Back to Over the Fence