Back in 2011, I interviewed Grand Prix dressage rider Jean Kaplan Thornton about her four-in-hand team of dazzling golden American Warmbloods. I was writing about the breed, but our conversation started with a story about her treasured Lipizzan stallion, Conversano II Aloha II, or "Lou" for short.
In their 23 years together, Jean took Lou from green broke to Grand Prix. The glorious white stallion had carried her to earn her United States Dressage Federation gold medal. Together they won 25 National Grand Championships, eight National Reserve Championships, 35 Regional Championship Awards and over 100 first-place awards. "He was one of the most wonderful and generous hearts I've ever known." Jean says.
It was Lou's retirement from the Grand Prix life to a happy place in Virginia that prompted Jean to figure out her next move, which was to start the palomino team. Ever since my conversations with her, I've followed the progress of Jean's horse career via Facebook.
On a different subject, last Tuesday I made a mental note to re-read this horrific story. I couldn't quite get my head around the fact of the woman in picturesque Orange County, Virginia who seemed to be marketing herself as a horse retirement facility and horse rescue operation but instead used the money she raised as a charity not to take care of horses, but to breed warmbloods, all while letting dozens of horses and other animals starve in her barn. The place is, ironically, called Peaceable Farm. But I delayed understanding the story further. Too depressing.
Then today I saw a post from Jean on Facebook about Lou. Her post was a plea for help to find him. It took me a few minutes to realize that the pleasant Virginia farm that she'd retired him to — a place that had promised loads of care and attention for her horse, trail rides, carrots and endless turnout – was the same Peaceable Farm that I was dreading reading more about.
When she heard the story about the neglect case in Virginia, she was on an airplane from her home in Orlando within hours. She posted flyers around Orange County and spoke with local authorities. But the stallion had vanished. A few hours later, she reported on Facebook that Lou had likely starved to death in at Peaceable Farm.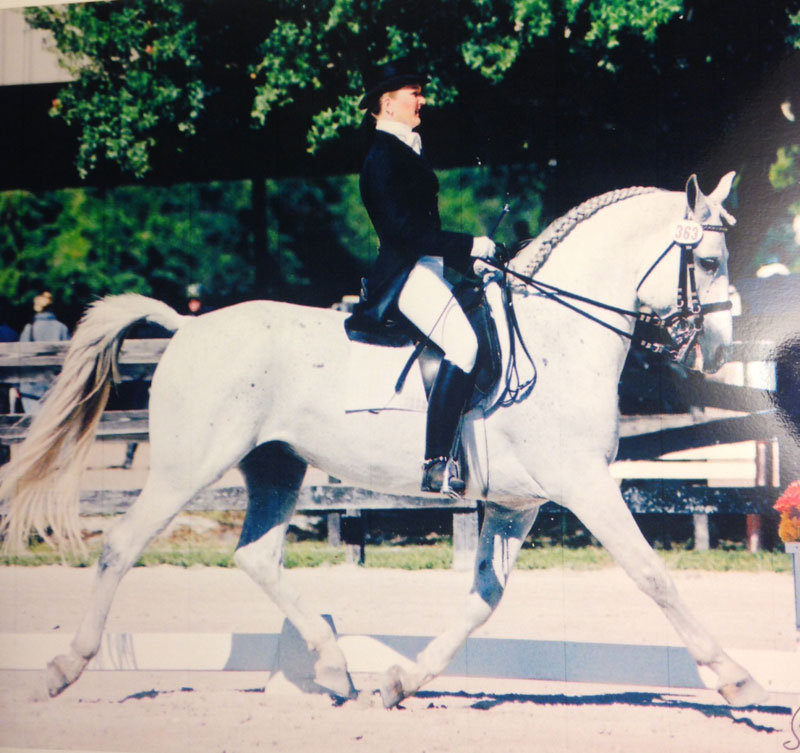 "She had pictures of lush green fields and healthy horses," Jean told me Thursday. "When she bought Lou from me she told me all about how experienced she was. It was all a scam. I have always said that the good ones tell me how bad they are and the bad ones tell me how good they are. I wish I would have followed my rule."
In Virginia on Wednesday, Jean – heartbroken – said she had just missed the owner of the farm.
"After I checked into a hotel and rescheduled my flight, I went back to the farm looking for her but I didn't get an answer. When I went back Thursday morning, she tried to hide from me but I was able to talk to her through the window of her trailer and convince her that I was only there to try to help her. Finally she came out and talked to me. She told me that my stallion was at a neighboring farm but I found out from someone else that he died on October 11. She was buying a horse from another person the same day my horse died from starvation. Of the seven horses they found dead, three of them were locked in their stalls and had eaten the walls. Four more had to be euthanized immediately because they couldn't even stand up. It was a tragic ending to a most noble horse. Rest in peace my beloved gentleman."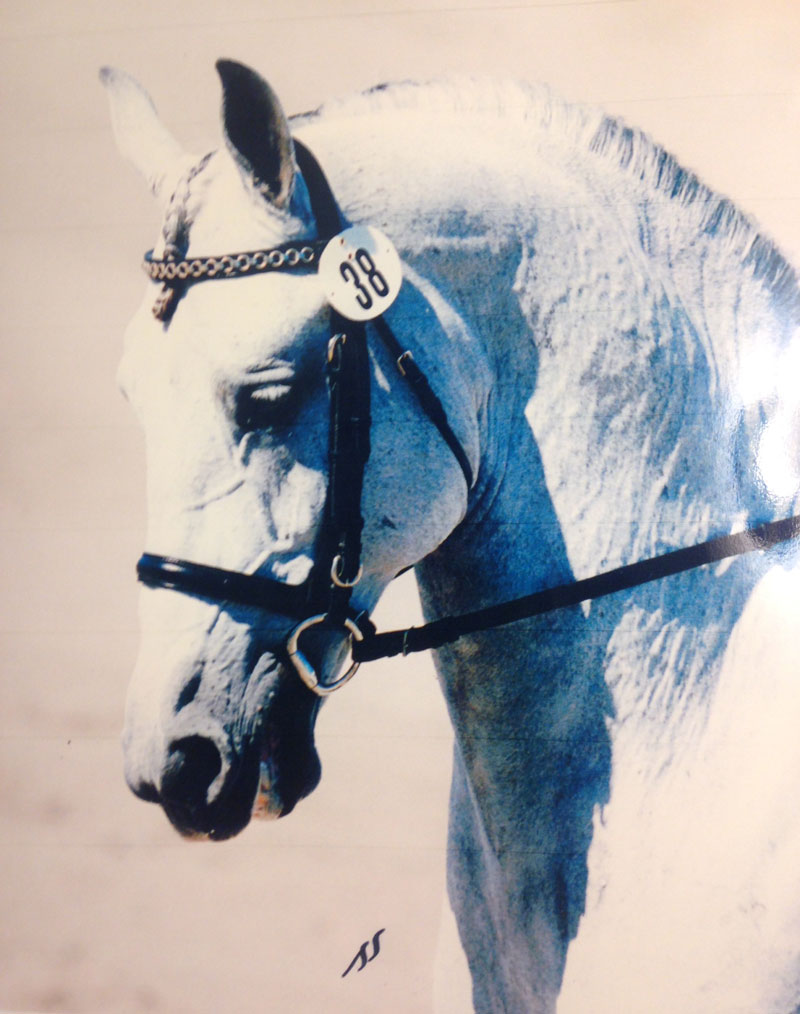 Conversano II Aloha II, June 17, 1989 – October 11, 2015
Back to Over the Fence