Photos courtesy of the Caroline Hunt
Did you know that George Washington was our country's most famous fox-hunting president? The first president's home, Mount Vernon, is a place I have visited often. I always think how fun it would be to tour the grounds on horseback. Washington loved horses and all kinds of four-legged friends.
In October I interviewed Bob Ferrer, Master of Fox Hounds for the Caroline Hunt in Caroline County, Virginia for an article I wrote for the Washington Post. It focused on an event at George Washington's Mount Vernon designed to celebrate and demonstrate the first president's favorite sport.
"Washington was an avid fox hunter," Bob told me. "His diaries are replete with descriptions of his hunts, the hounds. He was a superb horseman, perhaps the greatest horseman of his time."
When people think of fox hunting, Bob says, they often think of it as an inherently British sport. "But fox hunting is really rich in history in the US, starting before Washington."
If you read Washington's diaries, Ferrer says, you'll find funny stories, like when a hound named Vulcan went into the kitchen and stole the ham that was for dinner. The first president had a special fondness for his dogs, giving them affectionate names such as Madame Moose, Doxey, Truelove, Sweetlips and Mopsey.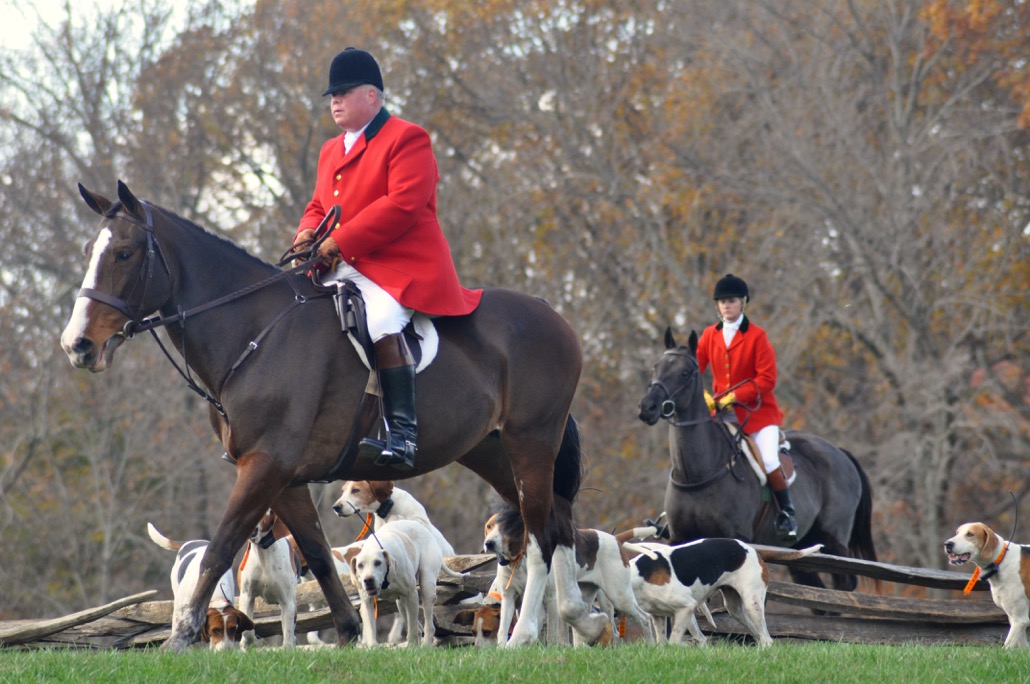 Bob Ferrer, who led the demonstration aboard his horse, Glory, is also a board member at Morven Park's Museum of Hounds and Hunting.
The day of the event at Mount Vernon, Ferrer brought the hounds, including an all-white hound named Genie and her sister Gadget, a black, brown and white (or tri-color) hound. "The foxhound is one of the most lovable creatures there is," Ferrer said. "They will curl up on your lap and lick you to death."
Back to Over the Fence
---
Follow Kitson Jazynka on Twitter: @KitsonJ.