Rescue organizations like Days End Farm Horse Rescue in Woodbine, Maryland harness the power of social media to help the horses in their care find permanent homes. This week on Facebook, I kept returning to the pictures of Slick, a pony rescued by Days End here in the Washington, DC-area. Slick has come a long way since first arriving at Days End as an emaciated stallion with overgrown hooves, sharp teeth and lice in the spring of 2014.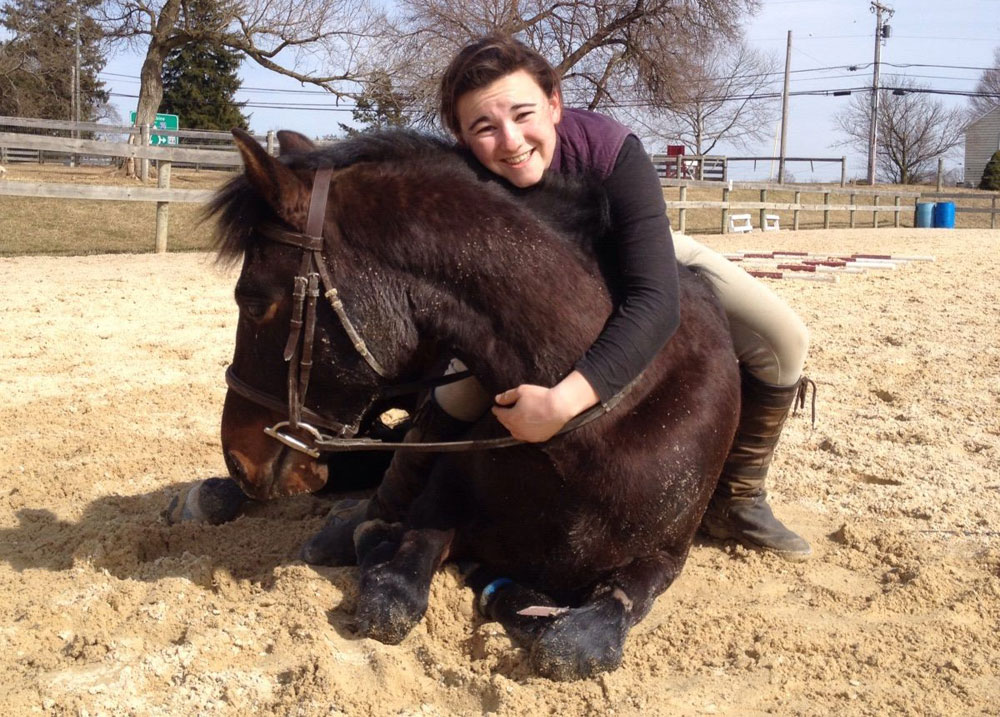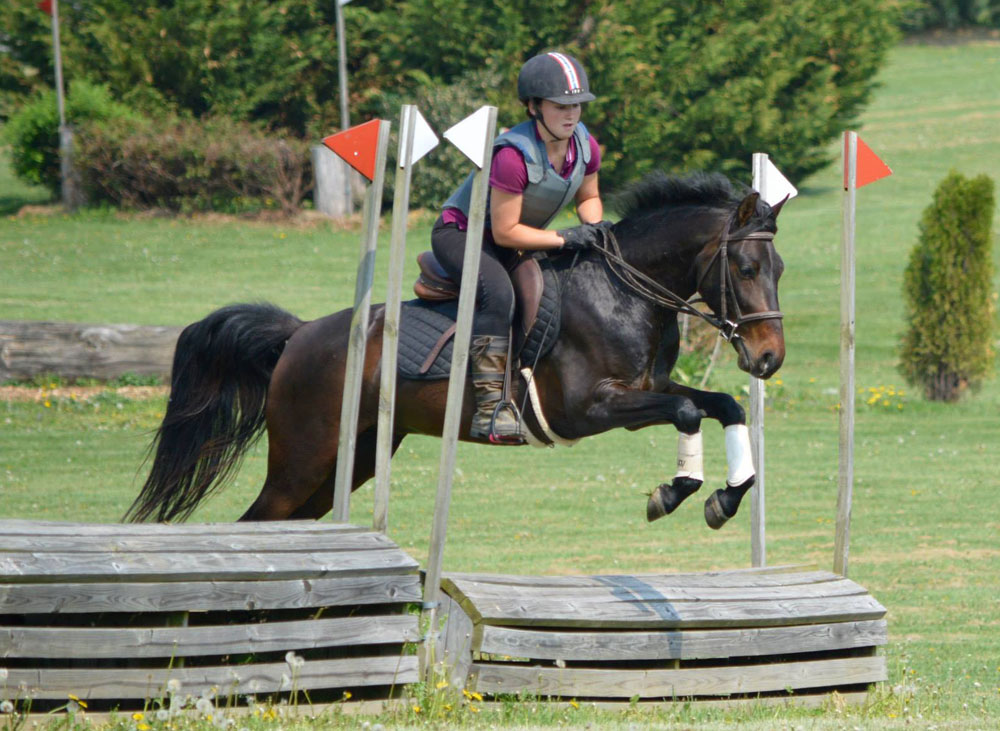 Thanks to the assistance of young volunteer trainer Leigha Schrader, Slick has transformed into a well-mannered pony who excels in the show ring – he's done everything from local dressage shows, hunter shows and horse trials
–

and on the trail.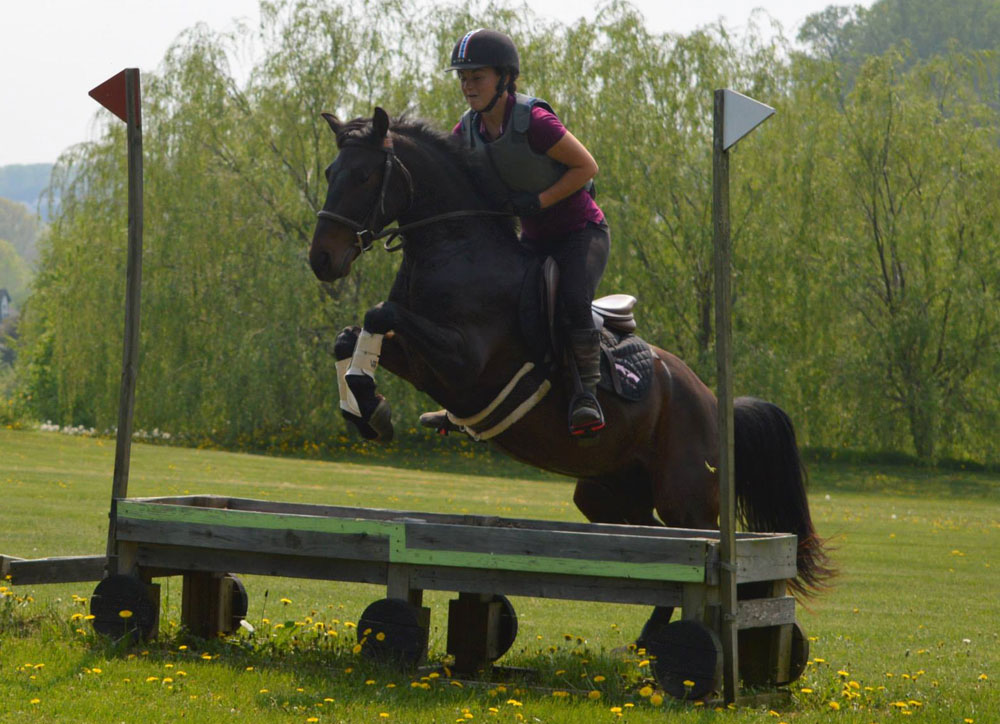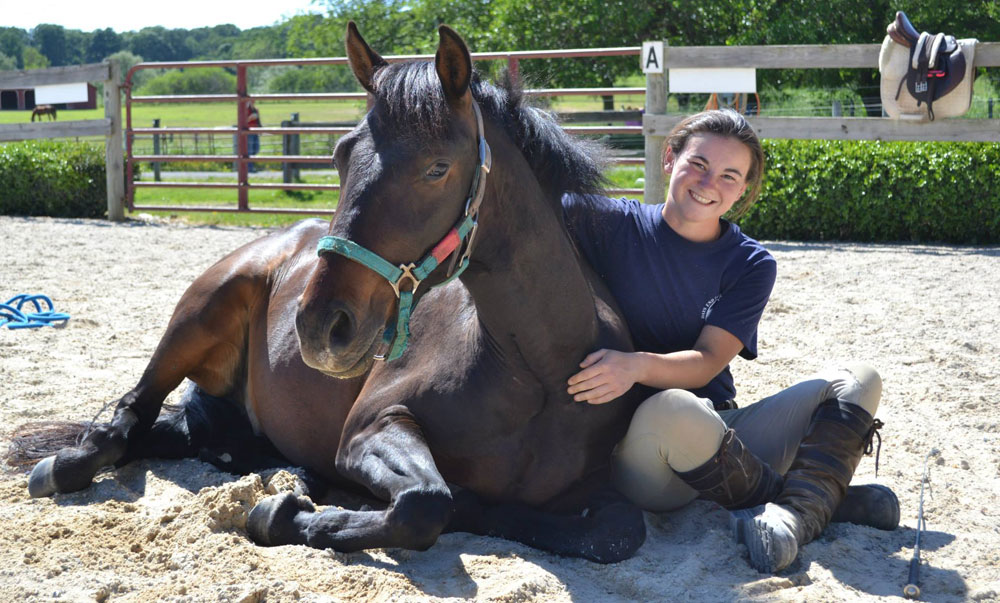 Leigha started volunteering for DEFHR in 2009 at 12 years old with big dreams of working on DEFHR's training team but little experience with horses. Since then, she has contributed more than 6,000 volunteer hours to the organization, eventually working her way up to training projects, helping prepared DEFRH horses for adoption. She started working with Slick in July 2014.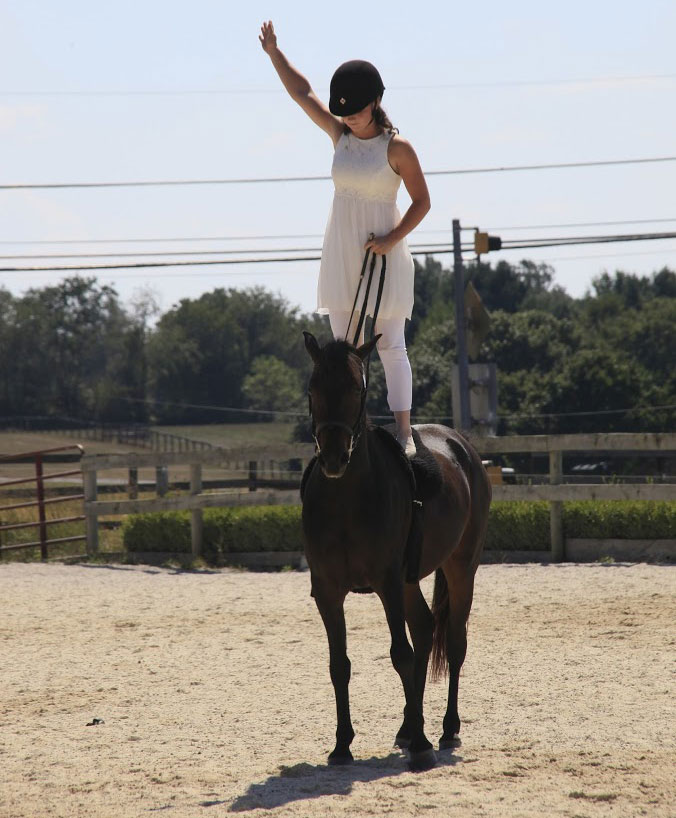 Leigha told me she tries to be diverse in her training of rescue horses to increase their adoptability. She's also done trick training. "He will lay down, bow, Spanish walk, sit, stand on the mounting block," she says. "He's so smart and just wants to please you in everything he does. He is one of the most special ponies I have worked with and he never fails to put a smile on my face."
She says the pony has a very curious, but go-with-the-flow personality and has the potential to be anything an adopter wants out of a pony. "He is very much a people horse and loves all the attention he can get."

Grab a box of tissues and watch this video a local student made about Slick and Leigha. I wonder how many shares, likes and retweets we can make happen to get this adorable, deserving pony a home for the holidays.
Back to Over the Fence
---
Follow Kitson Jazynka on Twitter at @KitsonJ and on Facebook.