Photos courtesy DEFHR.org
Downtown DC sparkled with fairy dusty and unicorn glitter in December when Days End Farm Horse Rescue collaborated with Fox5 DC and Make-A-Wish Mid-Atlantic to make a dream come true for a 5-year old girl who has spent the last year fighting brain cancer. On December 15, 2015, a little girl named Eden was a princess for a day. She got to ride a unicorn decked out with braids and hooves painted with shiny pink glitter. Check out this awesome news coverage of the event.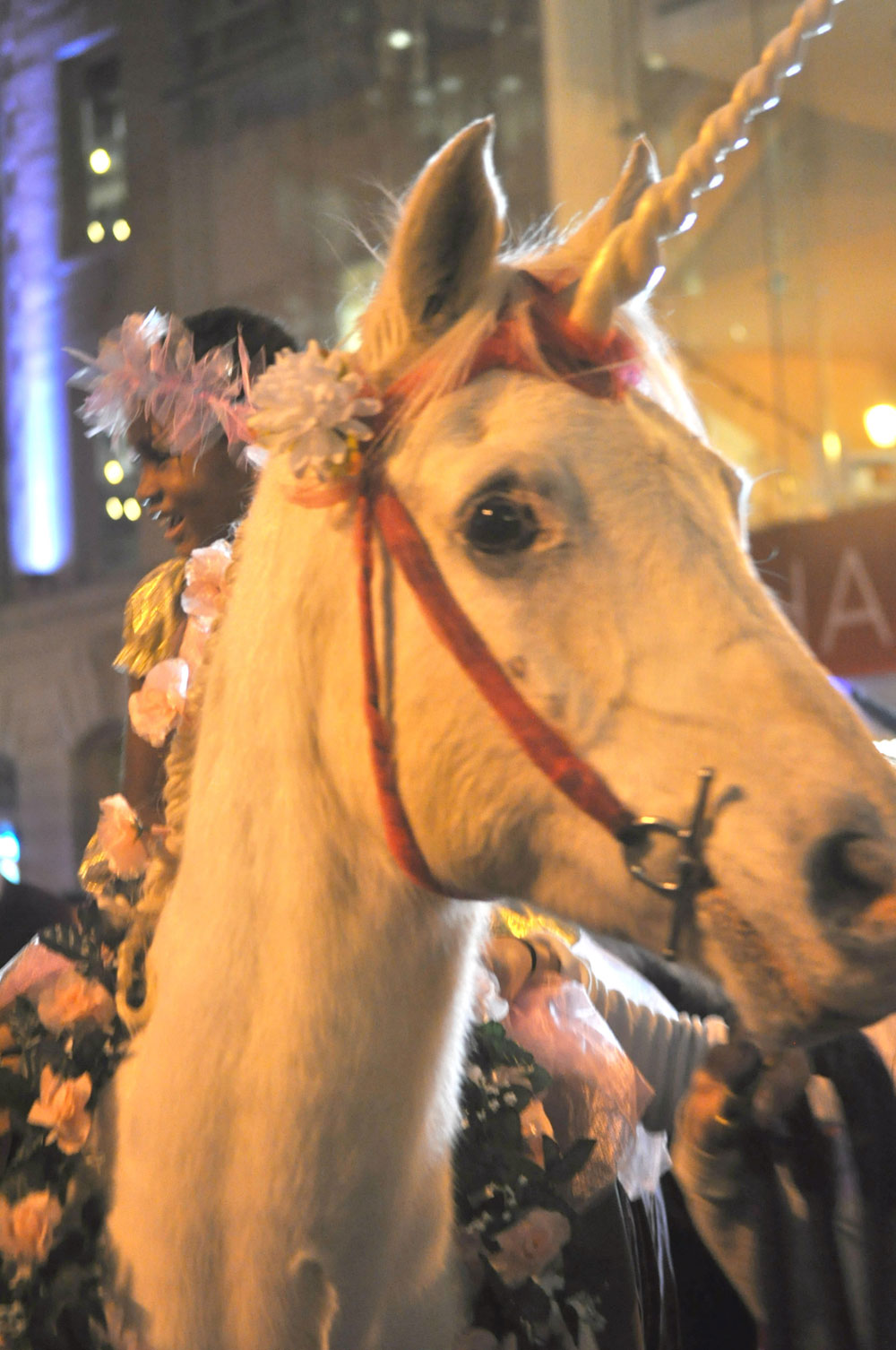 The unicorn ride ended a whole day of surprises for Eden, including being driven around in a limo to the Washington Ballet and the White House. Days End provided all the horse power for the event, bringing a super-sweet, super-quiet light gray Arabian named Kaboom (known as Boomer around the barn) to serve as the unicorn and a little Pegasus played by an adorable 10-hand flea-bitten gray pony-cross mare named Munchkin.
Both horses came into the rescue after they were seized by Baltimore City Law Enforcement Officials in January of 2015 because of inadequate living conditions and lack of proper care. Both suffered from serious hoof and dental neglect but had a smooth and successful rehab. Boomer is now a permanent DEFHR equine ambassador where he educates the public about his story and the needs of horses. Munchkin (who is available for adoption) loves children, so she was a perfect addition to the Make-a-Wish event.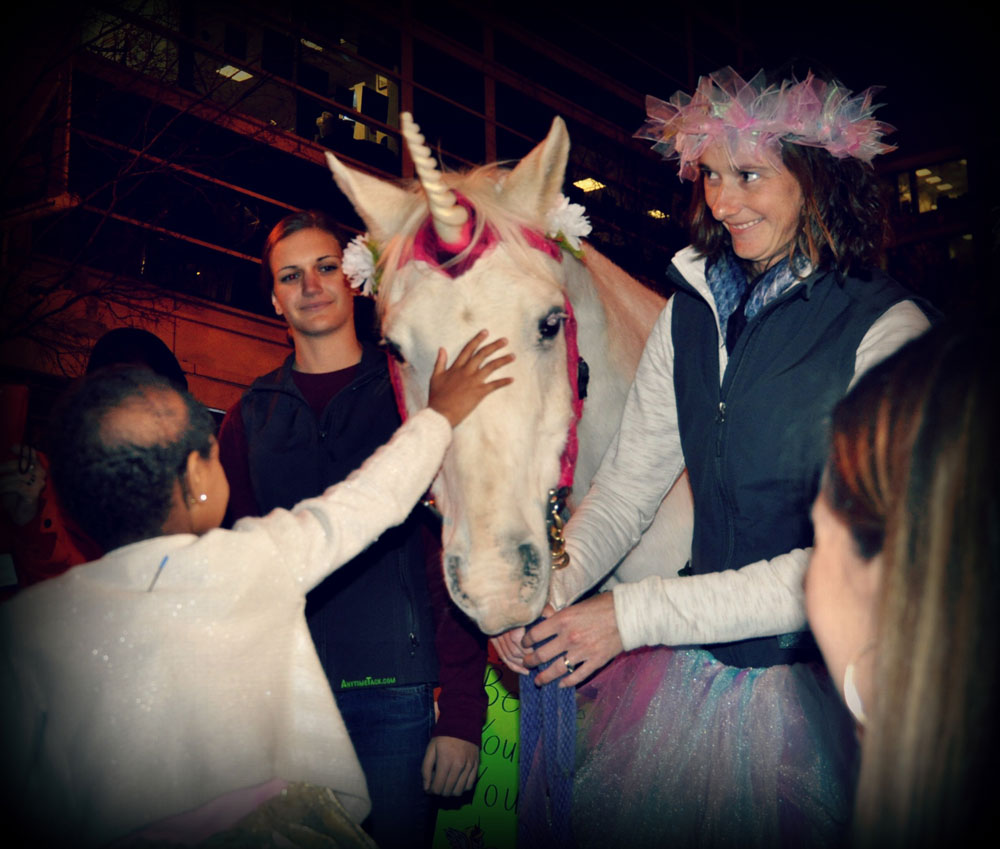 Before the event, DEFHR volunteers spent weeks working with Boomer and Munchkin on bombproofing. "They did great," DEFHR Development Director Caroline Robertson told me. "We were honored to have been asked to participate and thrilled we were able to make it all work."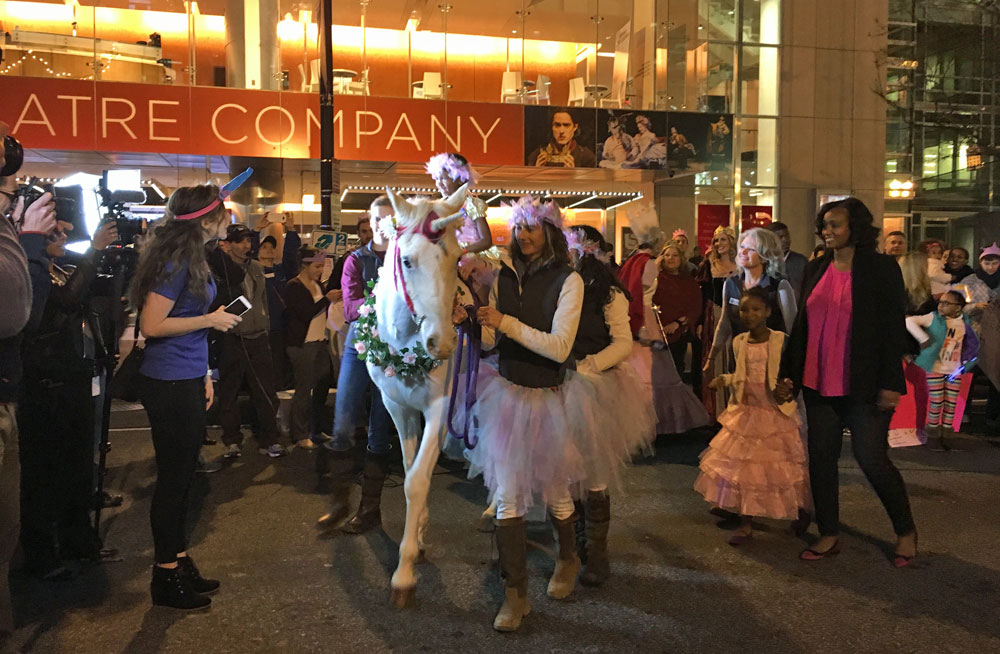 Back to Over the Fence
---
Follow Kitson Jazynka on Twitter at @KitsonJ and on Facebook.