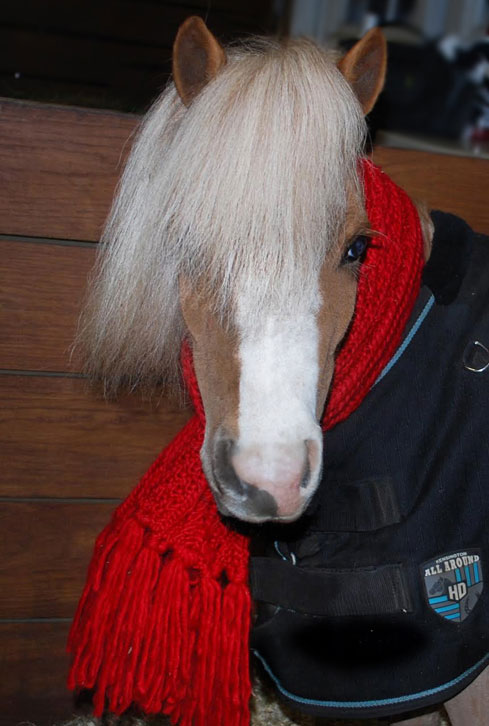 I'm not sure what, if anything, is cuter than a miniature therapy horse off work on a snow day. The hard-working minis of Gentle Carousel Miniature Therapy Horses live in forever homes on private farms. The organization's tiny therapy teams visit schools, hospitals, assisted living centers, disaster survivors and even work with law enforcement. But when these mini therapy horses are off duty, they run and play, buck and kick like any other horse—especially in the snow.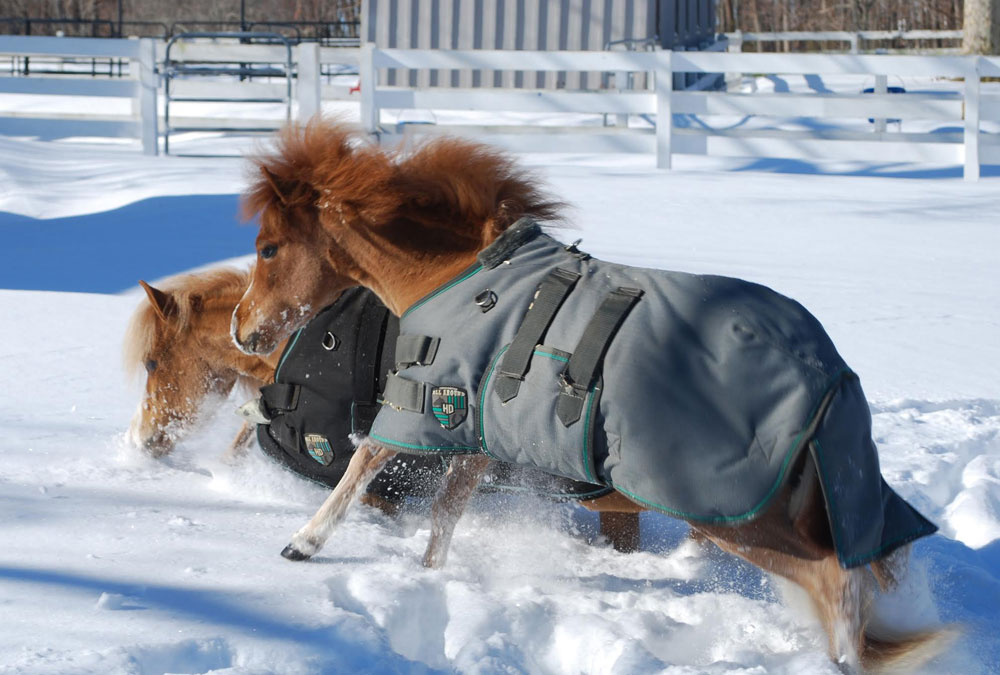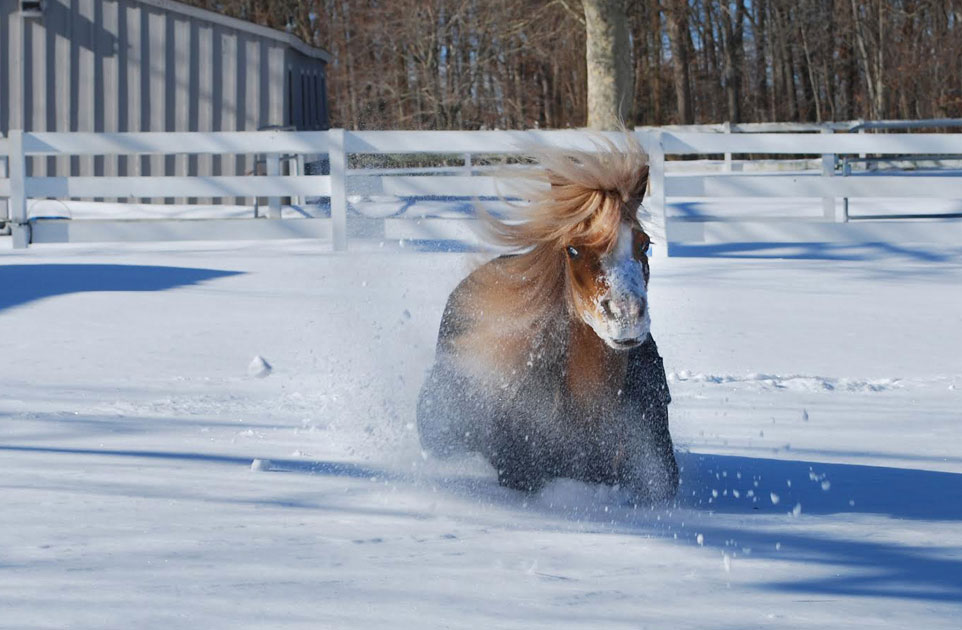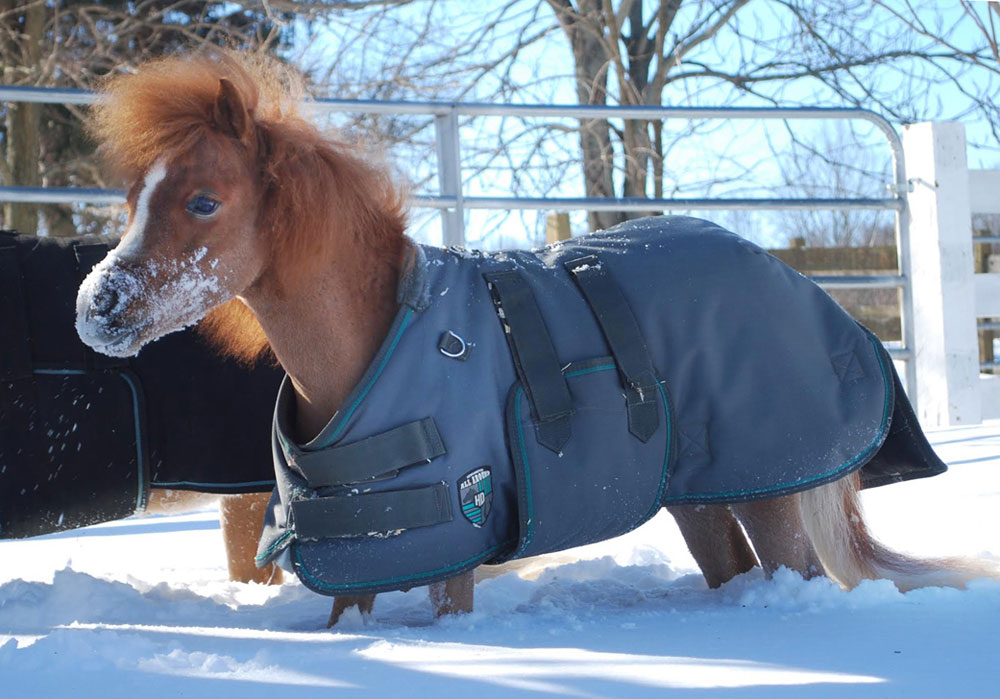 The organization's therapy teams have made more than 45,000 visits, including soothing survivors of the shooting at Sandy Hook Elementary in Newtown, Connecticut where 600 people showed up at the library to meet the mini therapy horses. It was the first time members of the community had seen each other since the shooting.
Before Winter Storm Jonas hit the mid-Atlantic on Friday, I chatted with Debbie Garcia-Bengochea, who founded Gentle Carousel 20 years ago. She told me that all of the therapy horses are all American Miniature Horses, usually small ones. "Just like any other breed of horse they all have very different personalities and it is not a job for every or even most miniature horses. They must be comfortable walking through the door and crowds of people no matter what new sights and sounds they encounter on the way.
The organization is headquartered in Gainesville, Florida but has satellite operations in New York and Los Angeles. One of the organization's most well-known mini therapy horses is Magic, who is nine years old and is 26 inches tall. She weighs about 100 pounds. Here are a few things I learned about this super-special, super-small horse:
She walks up and down steps, rides in elevators, walks on unusual floor surfaces, carefully moves around hospital equipment, works in small patient rooms and handles unexpected sounds like ambulances, alarms and hospital helicopters.
She is potty trained.
Time magazine named Magic one of History's 10 Most Courageous Animals.
She was a Breyer horse model.
She is a Sheriff's Deputy and the World's Smallest Police Horse.
She was named to the United States Equestrian Federation/ Equus Foundation Horse Stars Hall of Fame in 2015.
Magic has a very special relationship with children in hospital care.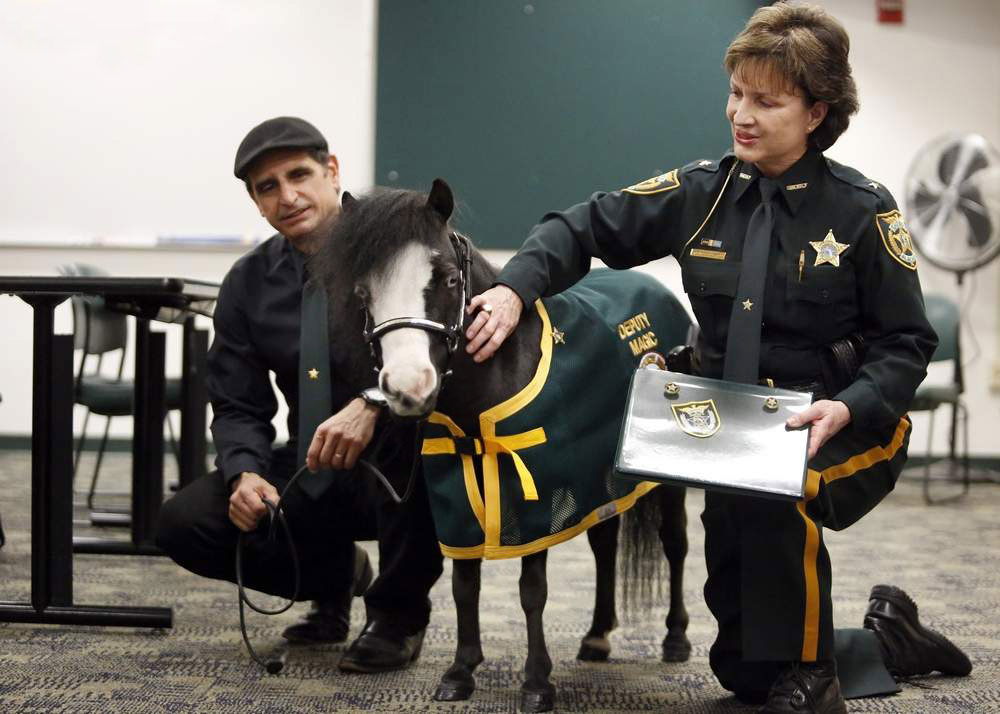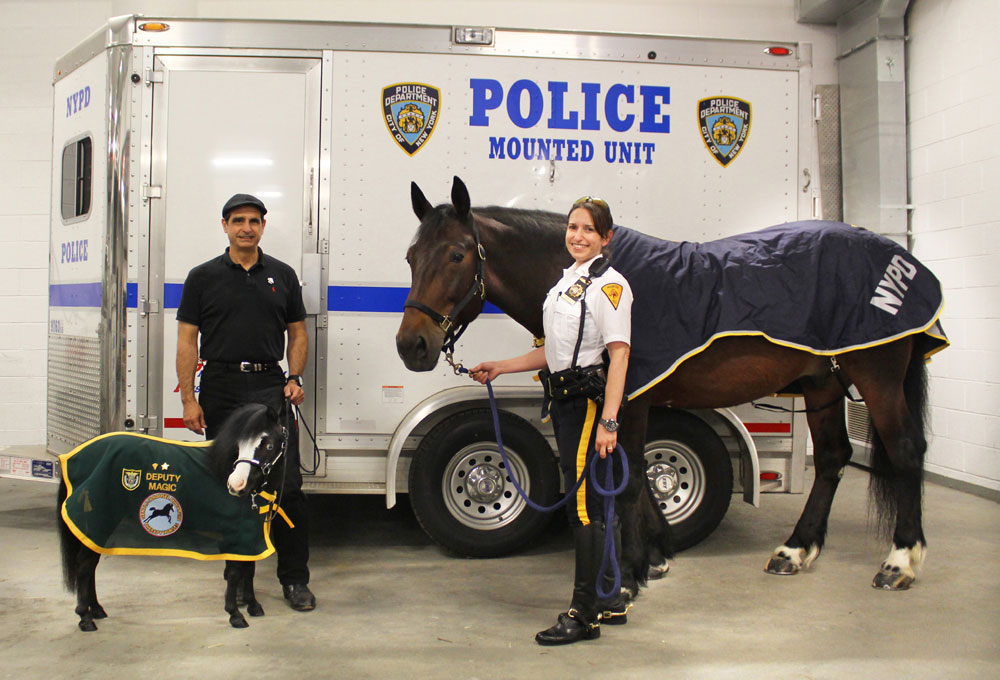 Debbie told me about the time Magic visited a little boy who had been in the hospital his whole life. He had never been home for Christmas or to the park. He was happy when Magic visited. As Magic was getting ready to leave, his mother told Magic's handler that her family had never had a happy day like their day with Magic.
Another time, Magic and her sister Sweetheart were invited to tour Zoo Atlanta with the zoo staff and veterinarians. They were filmed by the zoo videographer and remained calm even when a tiger jumped on the glass in front of them. They walked over a wooden bridge with water beneath them and elephants on the side. Sweetheart even whinnied to the elephants and they called back to her.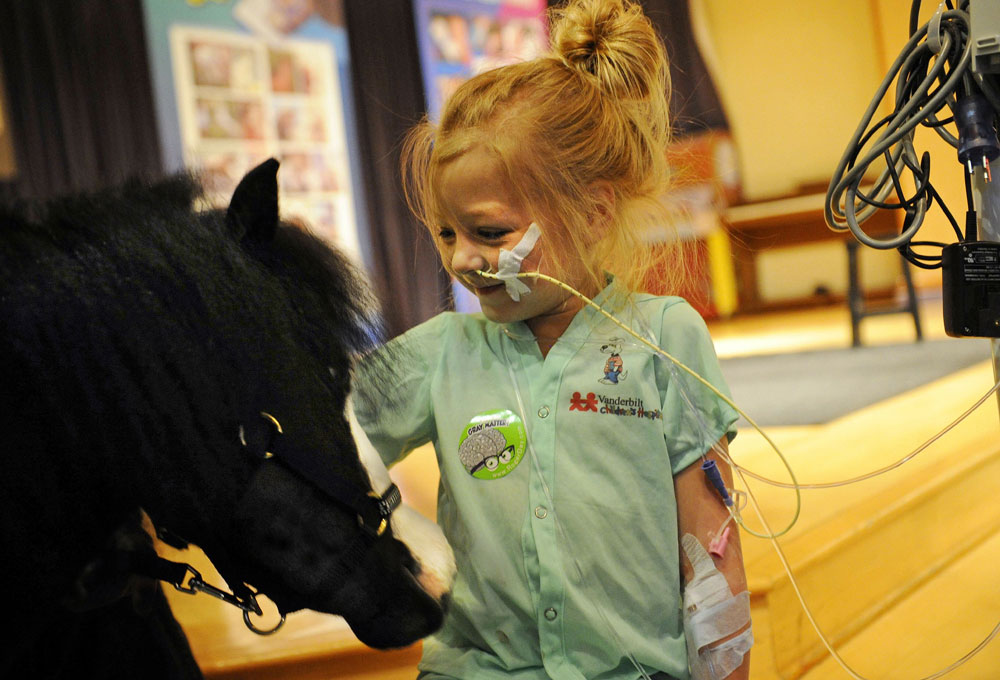 The therapy horses of Gentle Carousel work with medical professionals in oncology units, the ICU, with veterans in inpatient psychiatric wards and with occupational, speech and physical therapists as part of the treatment teams with patients who have suffered strokes, traumatic brain and spinal cord injuries, amputations and burns. They are amazing!! Check them out here on Facebook.
In part 2, I'll introduce you to a few more of Gentle Carousel's miniature therapy horses: Little Prince, Hamlet and Honor, and share more about my conversation with Debbie.
Back to Over the Fence
---
Follow Kitson Jazynka on Twitter at @KitsonJ and on Facebook.