Recently I chatted with Debbie Garcia-Bengochea, the founder education director for Gentle Carousel Miniature Therapy Horses, a charity organization that provides teams of tiny therapy horses who visit adults and children in hospitals, assisted living and disaster survivors. I blogged about my chat with Debbie here. That post ended with a promise to introduce you to more of these precious therapy minis, so here we go:
Little Prince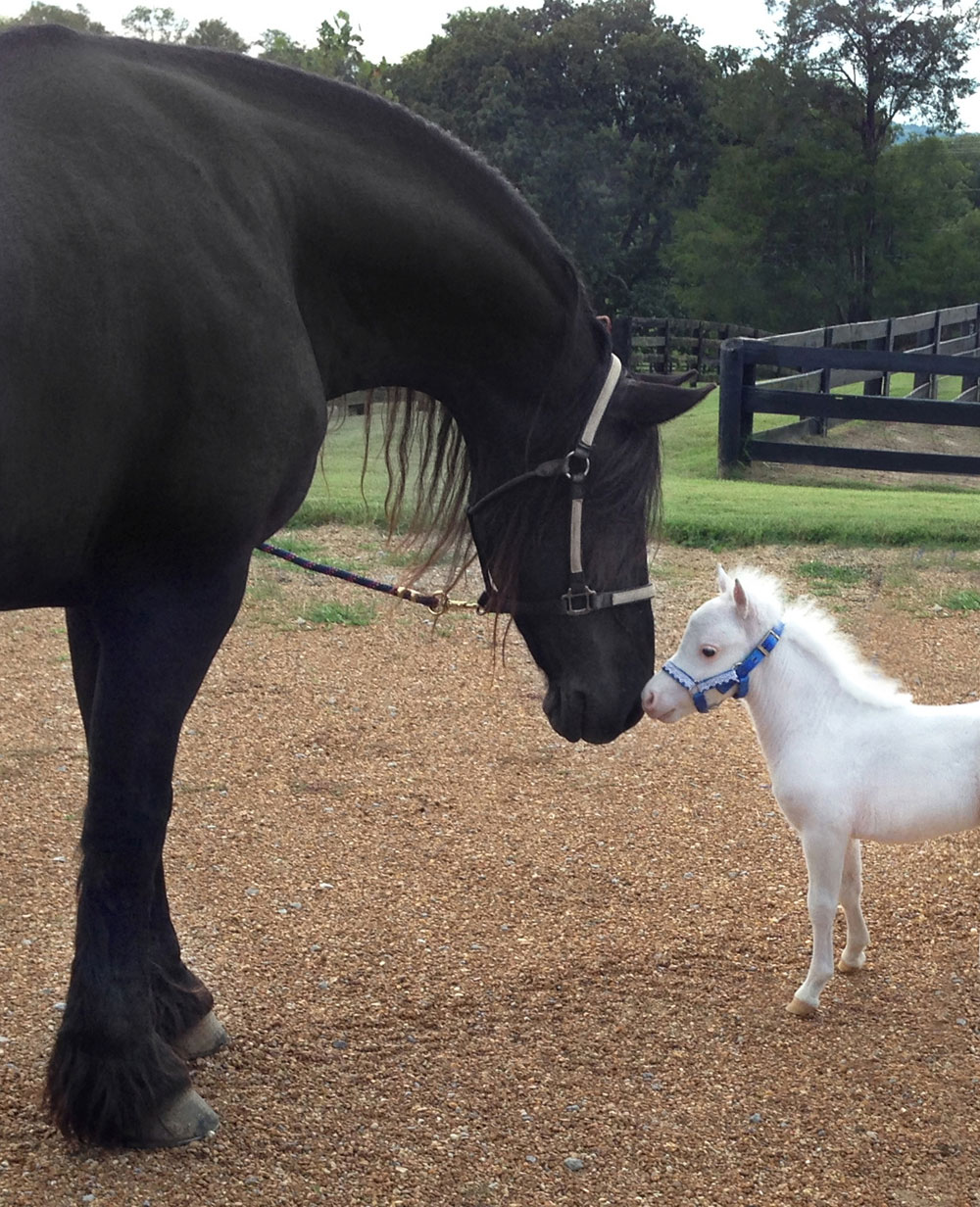 This therapy mini was born the same day as Prince George in the UK. He weighed only six pounds at birth. Little Prince was once asked to be on stage with country singers in Nashville. He practiced with the musicians and the lights but no one expected the loud standing ovation he would receive from the audience when he walked out on stage. Many horses would have been terrified but Little Prince just stood and waited until the audience sat back down.
Hamlet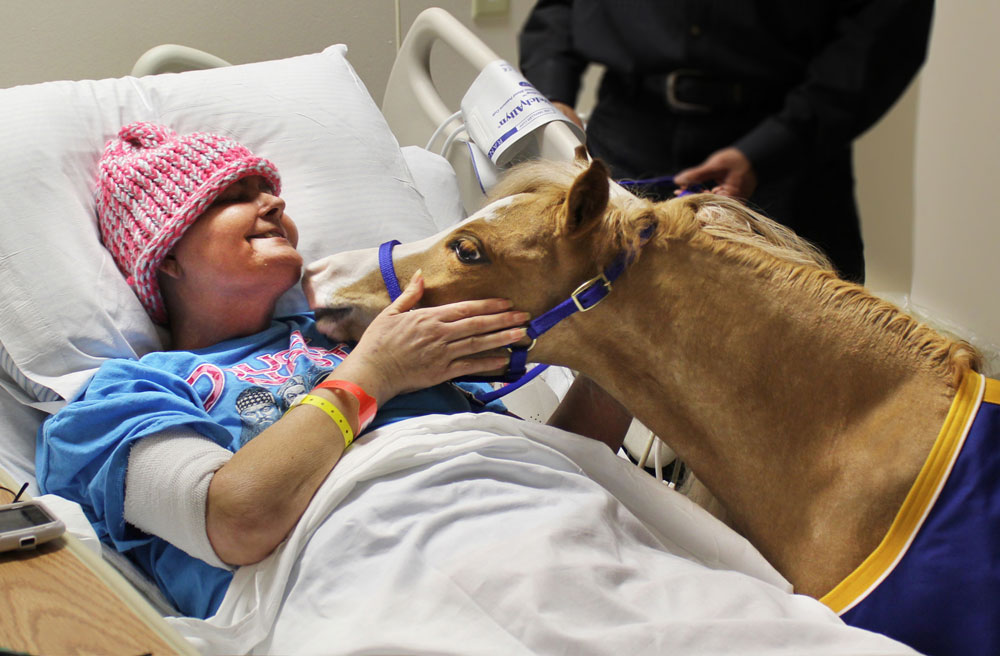 Hamlet is loved by many patients but his biggest fan was a patient named Pastor John, who had been injured in an accident. No one knew if the man would ever walk again. While he was recovering at the hospital, Pastor John and his physical and occupational therapists worked with therapy horses. His favorite horse was Hamlet. Hamlet walked with Pastor John while he was learning to use his electric wheelchair. Brushing Hamlet helped him gain strength in his arms in the rehab gym. He stood for the first time with his equine friend by his side, saying "This is for you Hamlet." Even after Pastor John was released from the hospital to continue his recovery at home, he returned to spend time with the therapy horses. On his last visit, he walked to Hamlet on his own.
Honor
Therapy horse Honor is training in New York City. His work will be focused on first responders and he will become a police horse when he finishes his training. Honor and Magic (mentioned in part 1 of this post) visited first responders and their families on 9/11 at police and fire stations in NYC and New Jersey. Honor was named in honor of New York City Fire Department Rescue Company 1 (FDNY Rescue 1). Honor weighs about 100 pounds and is 10 months old. Debbie describes Honor as fearless and says he does a great job working and training on the busy streets of NYC.
I asked Debbie what inspire her to form the organization 20 years ago. She told me that Gentle Carousel Miniature Therapy Horses has always been an all-volunteer charity. No one gets paid, she says, except in smiles. The little therapy horses bring their special love where it is needed most. The first Gentle Carousel horses worked with young children who had backgrounds of neglect or abuse. While a large horse can be intimidating to a small child or a fragile senior, the miniature horses were easier for them to trust and befriend. Here are some additional insights from my interview with Debbie:
K: How do you juggle the demands of the organization along with your job as a middle-school principal?
D: Everyone involved with Gentle Carousel is a volunteer so there is a lot of juggling from all of the humans involved. Our biggest concern is the schedule that the horses keep. It is very important to us that the therapy horses have wonderful natural lives even though they do unusual work.
K: What motivates you to keep going?
D: Seeing the smile of a child in a hospital room or the effect the horses have had in a situation where there has been a traumatic event always keeps everyone going. Gentle Carousel Miniature Therapy Horses is supported by donations. Keeping a charity going from month to month is always a big challenge but we know for many children the therapy horses are the only horse they will ever meet. No matter how sick a child may be, they still dream of having a pony as a friend.
Donate to Gentle Carousel here!
Back to Over the Fence
---
Follow Kitson Jazynka on Twitter at @KitsonJ and on Facebook.