I have been acquainted with the story of Tony D. for a while now, but my heart still goes pitter pat when I stop to absorb the full throttle of his cuteness. The generous arc of his neck, his doll-face expression, the wide chest, that dish of a face. And the spots. Don't even get me started on the spots.
I first read the story of this adorable rescue last summer. The insulin-resistant horse was a challenging case taken on by the brave and marvelous people of the Kentucky Equine Humane Center. The KEHC took him in after a woman surrendered him in April 2014, no longer able to care for him.
Over-the-top cute Tony D. was not exactly an easy keeper. He had suffered bouts of laminitis and other bad effects because his body can't process the sugar in grass. How in the world would he find a home in the bluegrass state?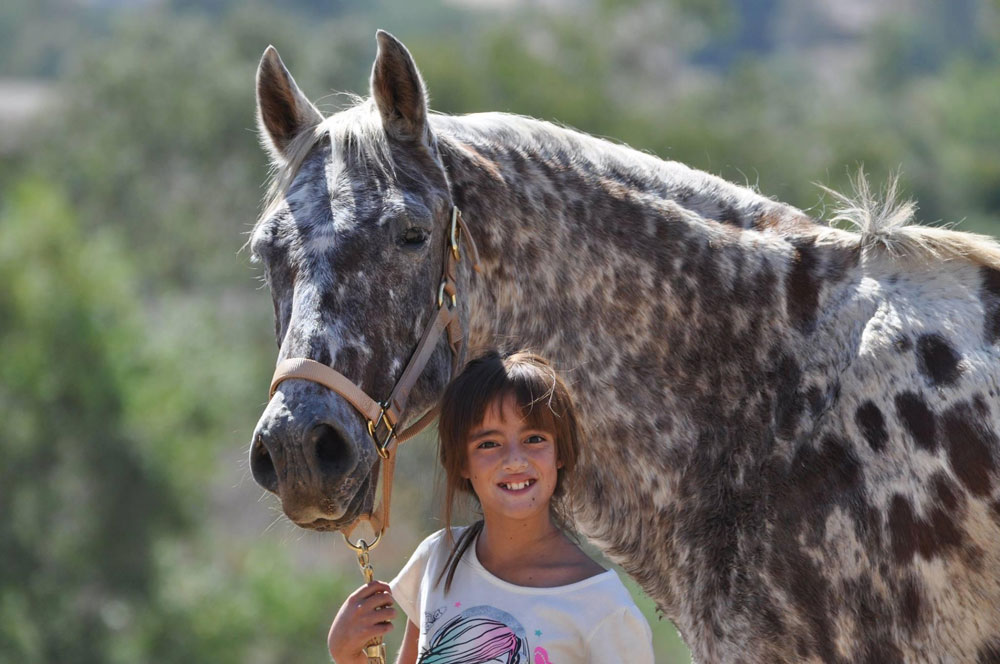 Alexia and Tony D. Photo courtesy Charla Kingsley

By the time I first read about Tony (scroll down to check out his success story here), I was relieved to find that he already had a happy ending. He had been adopted by a family in the California desert.
His new family had dry lots galore and a plan for him to eat a diet of black oil sunflower seed, small amounts of orchard hay and occasional flax cookies. His new forever family also included a BFF for Tony D. – an equally over-the-top cute horse-loving girl named Alexia.
But there's more. Alexia also had serious health issues related to digestion. The minute Tony stepped off that trailer in California from Kentucky, that horse and his young rider had an instant bond. Tony was home.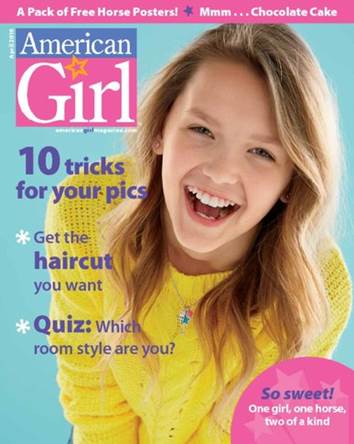 Bells and whistles go off in my head when I come across a great story idea – especially ones that have to do with adorable equines and wonderful children. Last summer I emailed KyEHC's executive Director Karen Gustin, who put me in touch with Tony's family. I pitched the story to my editor at American Girl magazine and voila, soon I was on the phone interviewing Alexia for a story.
We girls talked horses, horses and more horses. She told me all about their ranch and the wild burros and bobcats that frequent the place. Of course I asked her all about her special bond with
Tony D. She told me how knowing he was at home waiting for her helped her through a hard time last summer when she was in the hospital for two weeks. She also told me she'd soon be learning to barrel race and how she loves to ride Tony down to a nearby thoroughbred ranch where these two peas in pod like to hang out and watch the foals run in the fields.
These two are truly a match made in heaven. Check out the story and lots more photos in the March/April 2016 issue of American Girl magazine.
Back to Over the Fence
---
Follow Kitson Jazynka on Twitter at @KitsonJ and on Facebook.