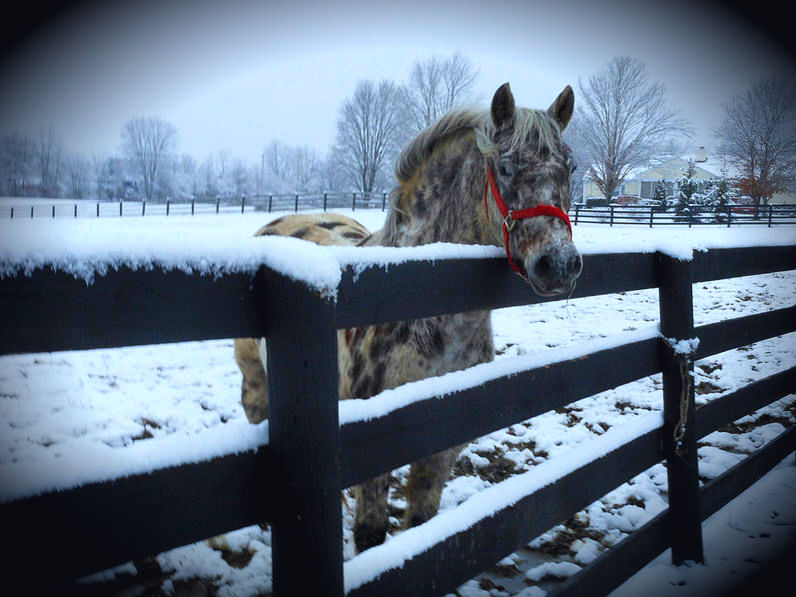 Last week, I got a message through Facebook that surprised me and warmed my heart. It made me cry, actually. You might have read my blog post about Tony D. here a couple weeks ago. I was writing about a horse and a girl I'd gotten to know through a story I wrote for American Girl magazine. That story pulled a lot of heartstrings, to begin with. But what I didn't know at the time I wrote that blog entry was that Tony's original owner, the woman who has surrendered him to the Kentucky Equine Humane Center, had seen my story. I was so moved by what she said that I took to Twitter.
1/ Sometimes doing the right thing is hard, especially when it comes to caring for the animals that we love.

— Kitson Jazynka (@KitsonJ) February 29, 2016
I've since corresponded with Vicky a few times by email. She said reading the article in American Girl magazine and reading about Tony's happy new life was like "being with Tony again." She cried a lot of happy tears. I asked her what was it about KyEHC that made her believe they would do the best job at finding him a loving home. Here what she had to say:
It was from the recommendation One Horse at a Time, an organization that helps horse owners in time of crisis. With Tony's insurmountable vet bills and special needs, and my ex-employer having denied my long term disability, I was struggling to maintain his care.
My health at that point was failing as well and I needed help. A decision had to be made and it was in Tony's best interest to let KyEHC take the reins. One Horse at a Time recommended them and I trusted their judgment completely. So, the phone call was made to KyEHC. Karen Gustin [KyEHC executive director] assured me that if they were not able to place him they would keep him there to live out his life. I knew this was the right move and the perfect place for this amazing little horse – these people are truly miracle workers and the facility is a horse heaven.
The day we took him there was hard for me. But when Tony walked into the stable it was his typical, "Check out my spots" strut and you could see everyone there fell in love with him immediately. After meeting all of them, there was not a doubt in my mind that Tony was in the best possible hands. Every one of these people emanates love, kindness, incredible knowledge, understanding and compassion for horses like I have never seen.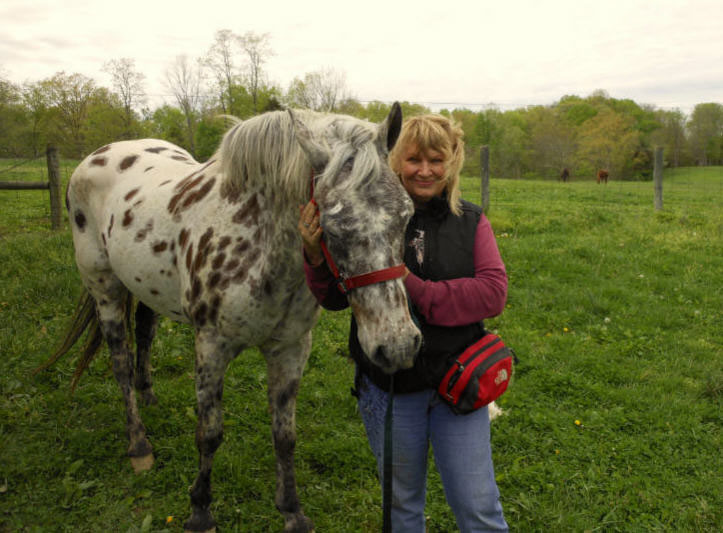 The KyEHC was an incredible link in creating a very happy ending for this horse. They made it easy for a struggling horse owner to make the right decision and get help. Thank you, Kentucky Equine Humane Center! You can support them here.
Back to Over the Fence
---
Follow Kitson Jazynka on Twitter at @KitsonJ and on Facebook.