(This is the second in a series of occasional product reviews.)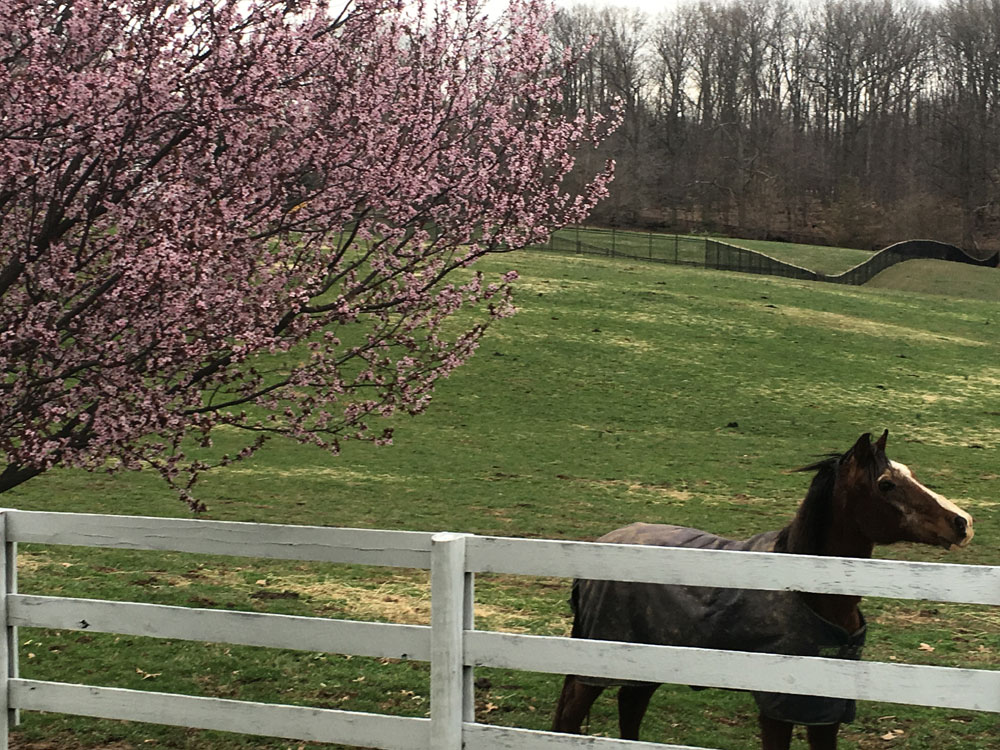 There's something beautiful on a raw day that is the spring equinox, which is of course the first day of the spring season here in the Northern Hemisphere. I took the opportunity to try out some new gear provided by
Horseware
last night. It was a great, albeit chilly, way to spend the first spring evening of the year.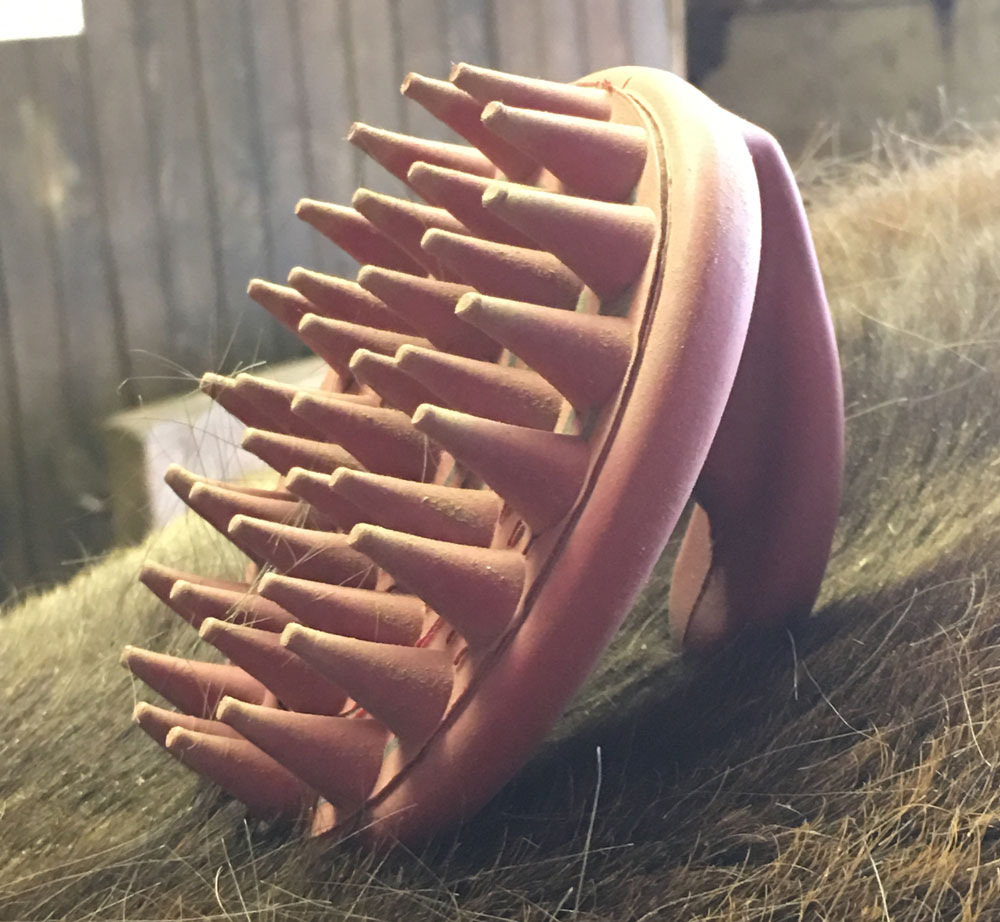 At this time of the year the horse hair flies and the mud cakes. What better to do than break out a new curry comb? Taff was a patient subject as I investigated up my new Rambo Newmarket Grooming Kit. First of all, I'm a sucker for the Horseware stripes. The kit comes with a nice grooming bag that's easily hung on the wall of the barn. I liked having a tough bag I could hang instead of my old plastic grooming kit on the floor. But I had no idea how much I would love the massaging curry comb. I tried that first. I loved how it made waffles with the hair which makes for a tidier clean up. More importantly Taff loved his massage. I found a good spot and soon his beautiful black nose was making like a camel's in the air. He loved it and leaned into my hand heartily. I quickly amassed a pile of dirty horse hair waffles on the floor.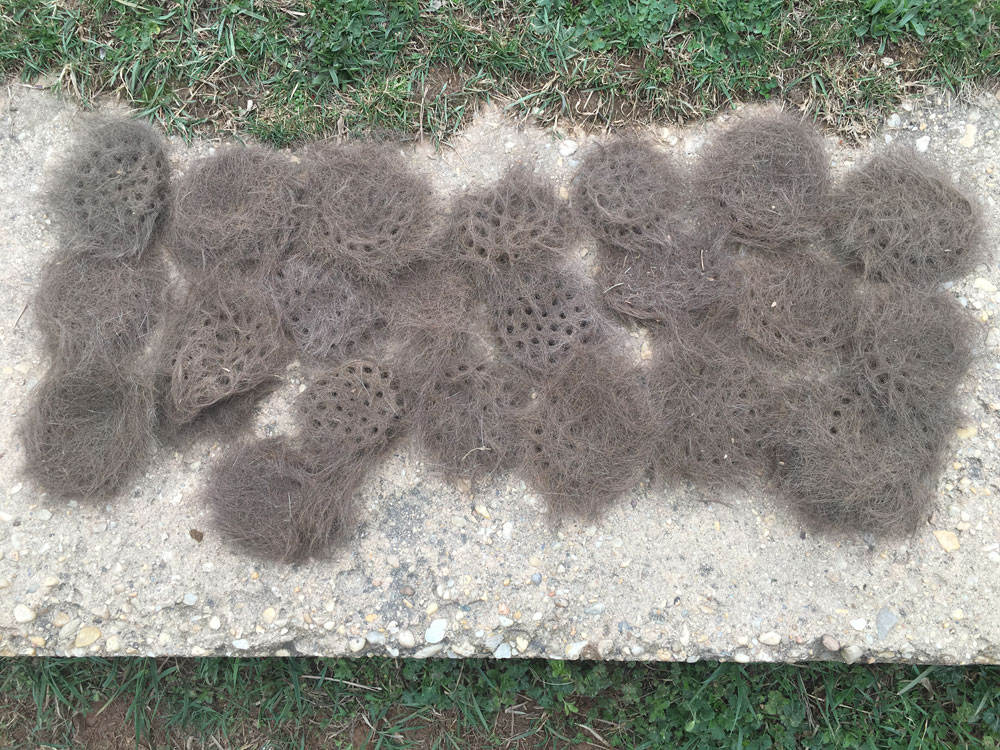 Some other things I liked about this kit:
The heavy-dutiness and the curved style of the sweat scraper
The small hand-sized face brush with soft bristles
The mane and tail brush – compact but strong enough to deal with the thick mane of a Welsh Cob
Big side pockets, always a plus.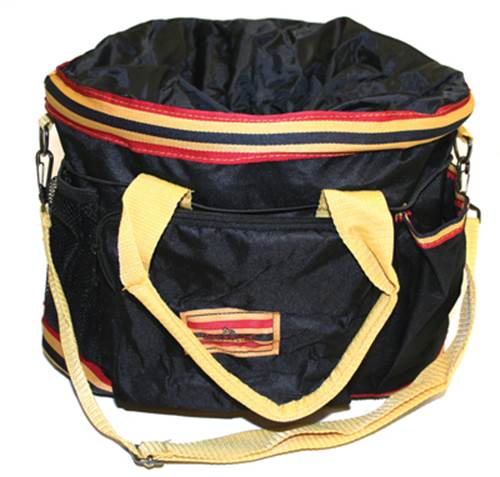 Scorecard
Quality: Good. I wonder how long the metal clips on the shoulder strap will last, but the handle-bars on the bag seem as durable as the bag.
Style: I love the spring colors. They'll stand out in the barn, even after they are covered in dirt. In fact, perhaps the nice styling will inspire me to keep my grooming kit cleaner than I have in the past.
Function: Great grooming tools. I'm sure they will help me keep Taff spick and span this spring. I love the curry comb design and how it fits between my fingers rather than having to slide my whole hand in to use it. I did wish there was a mane comb!
Value: $55-$60 good value for the set. In addition to the bag, curry comb and sweat scraper, the kit includes a face brush, body brush, dandy brush, mane and tail brush, and a hoof pick.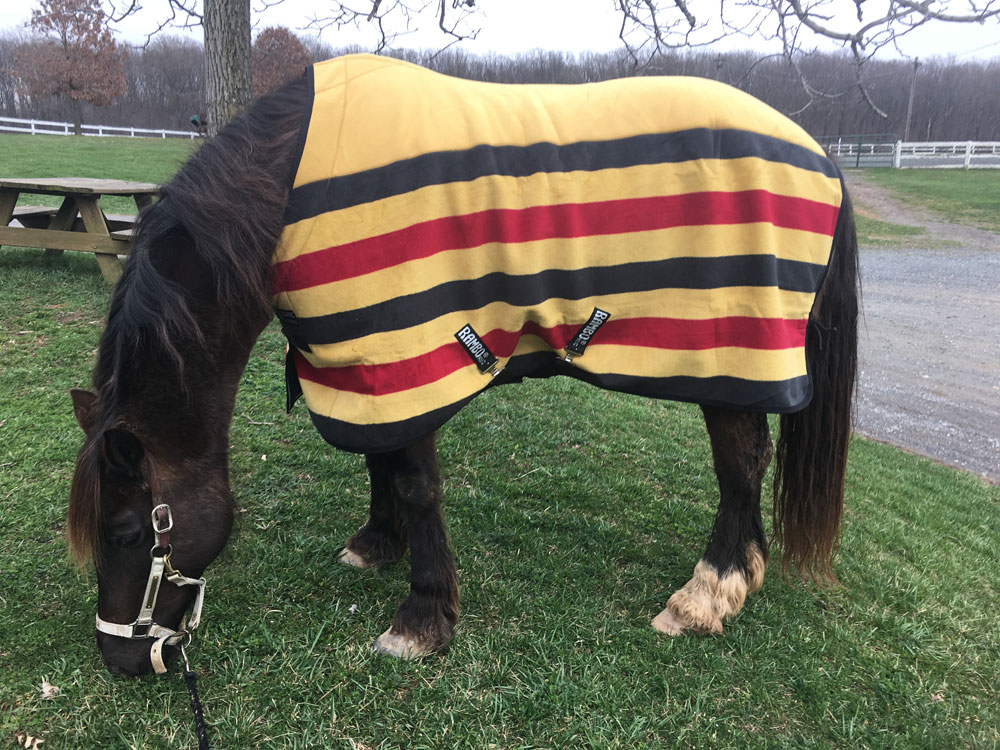 I also tried out the Rambo Deluxe Fleece. It was so unbelievably thick and wicky and soft and wonderful as Taff dried underneath after sweating a little bit on a hack on a raw day. Super-quality fleece. Horseware seriously needs to make a human bathrobe out of this fleece. I'm in love!
Back to Over the Fence
---
Follow Kitson Jazynka on Twitter at @KitsonJ and on Facebook.