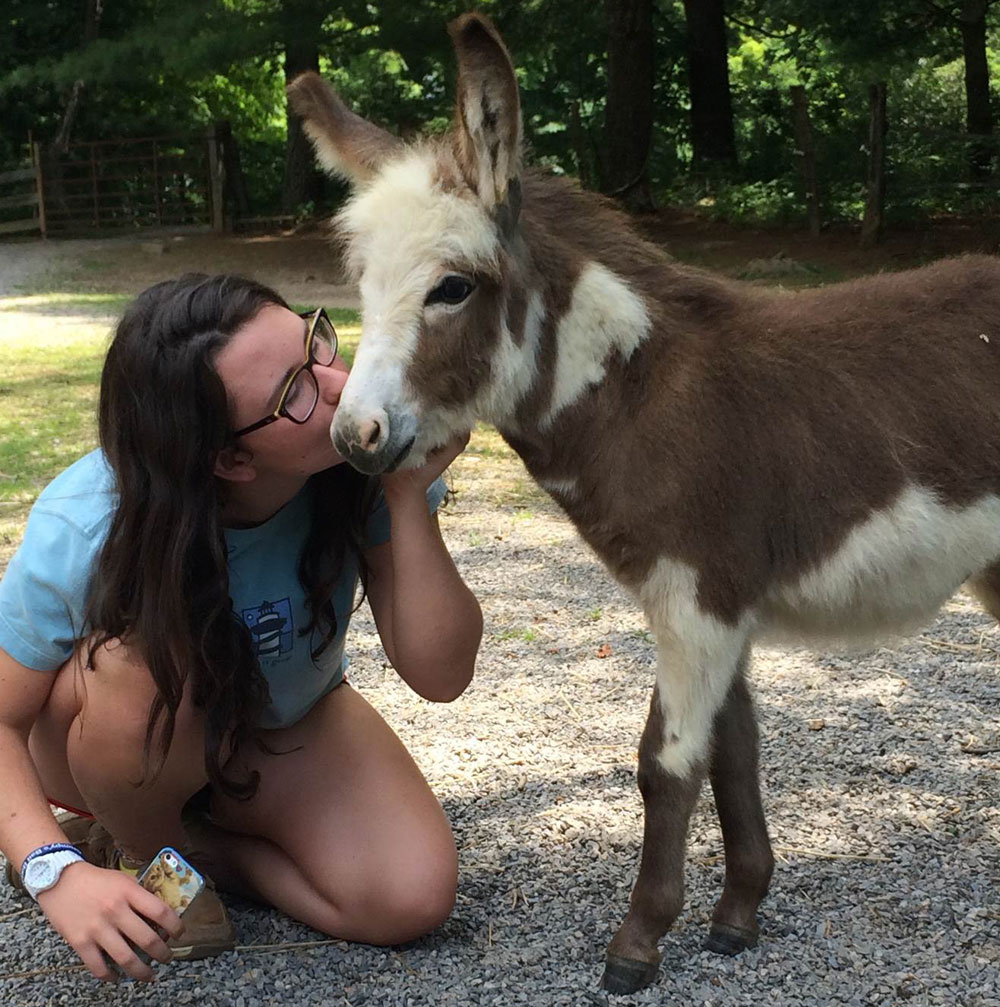 A 13-year old girl in Nashville is training the cutest-ever mini-donkey to be a therapy animal. Sarah is my husband's cousin's daughter and she is a real horse-loving gem. She competes in hunter shows and trail rides her horse Monkey. Most of all, she loves her equines. I wrote about Sarah's work with Jupiter the mini-Mediterranean paint donkey in a story that appears in the May/June issue of American Girl magazine.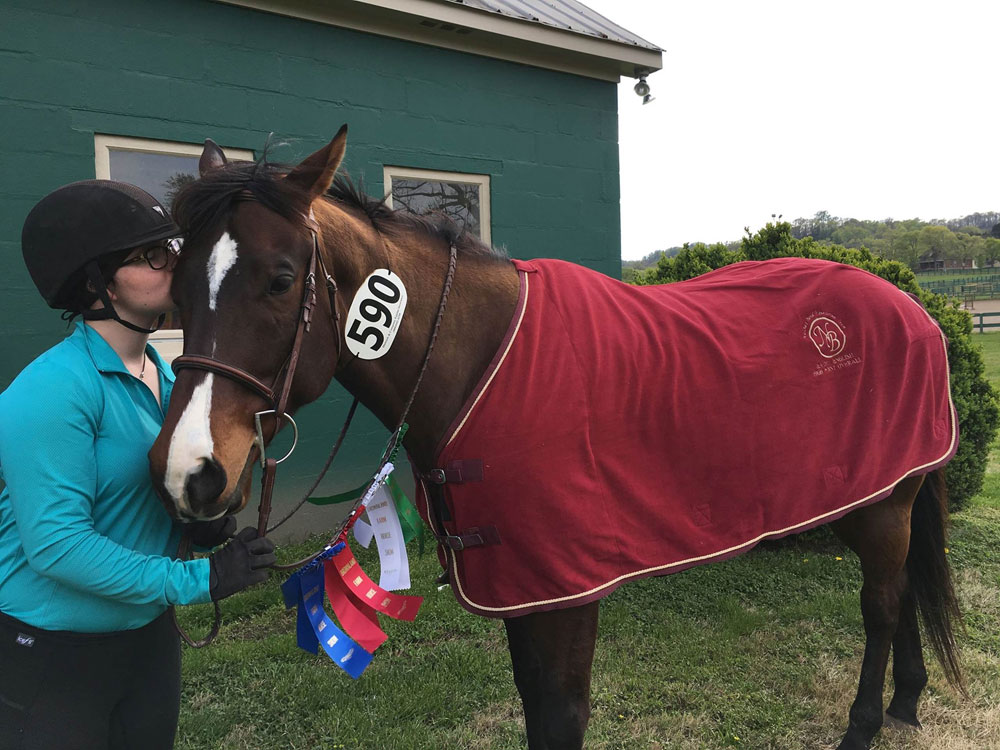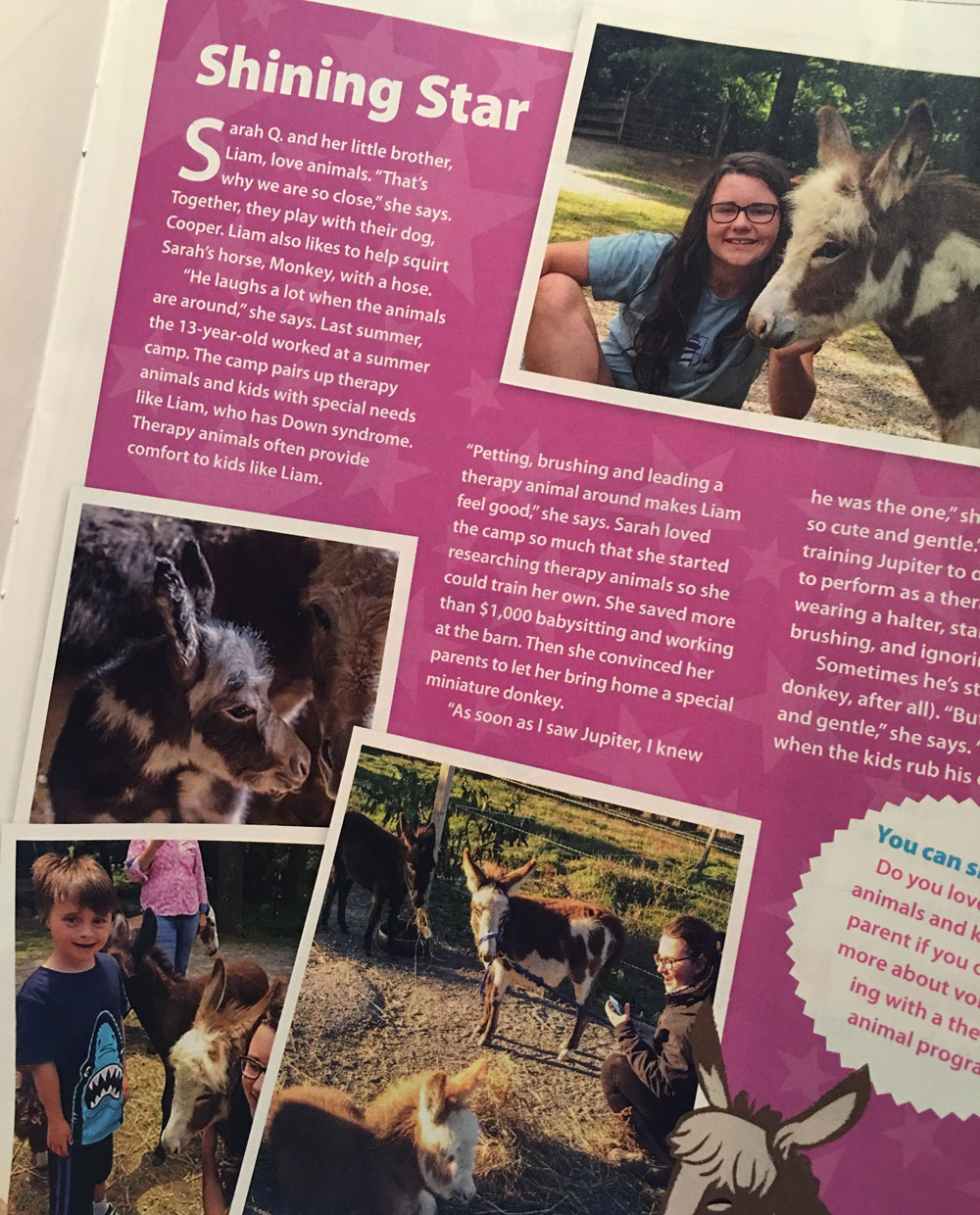 The story of Sarah and Jupiter started when her riding trainer, Trish Franks, told her she'd be good at training therapy animals. Sarah, who had previously done camps that help special-needs kids, was inspired to get a donkey and train him to be a therapy donkey. Sarah's adorable little brother, Liam, has Down Syndrome.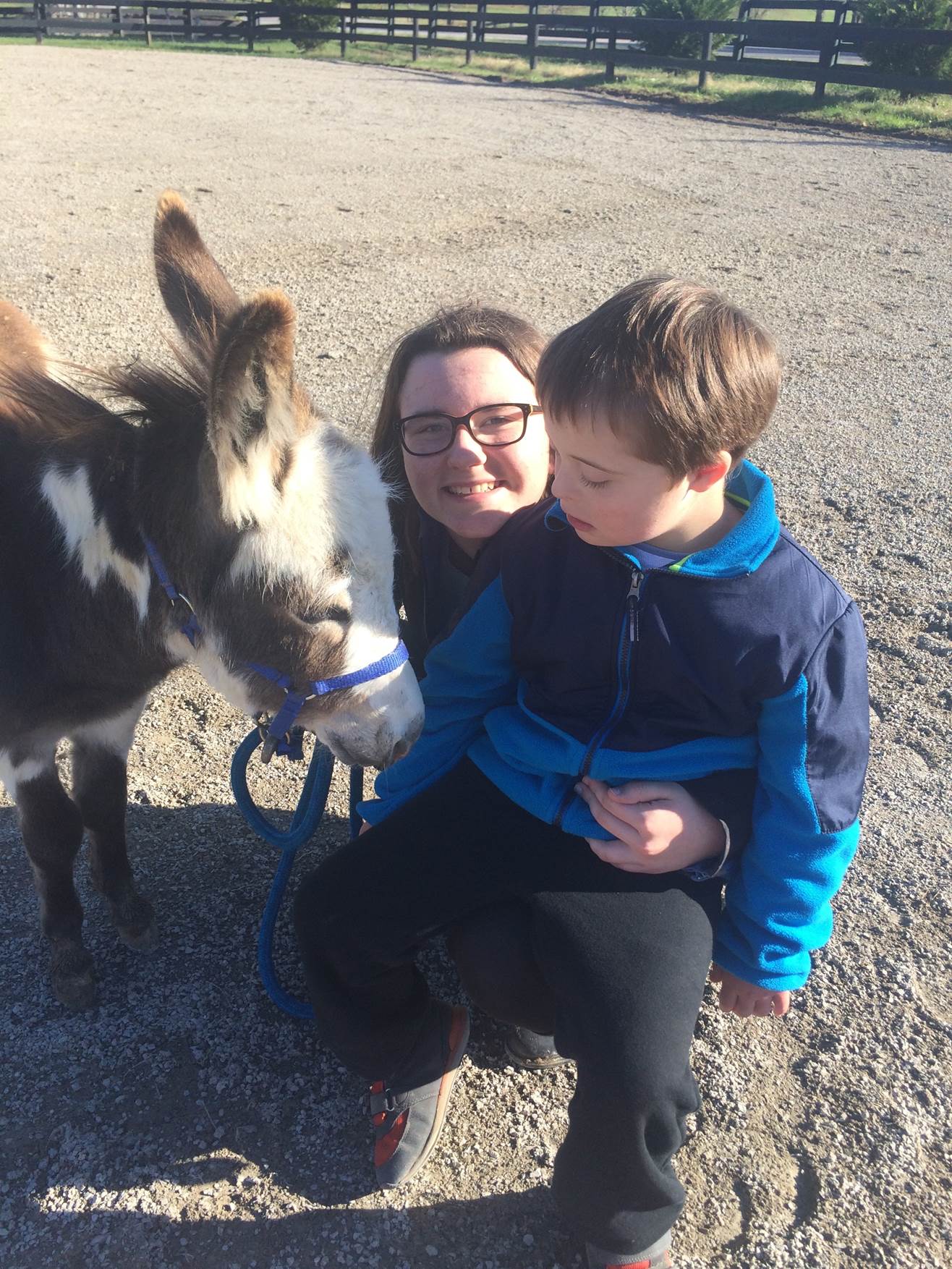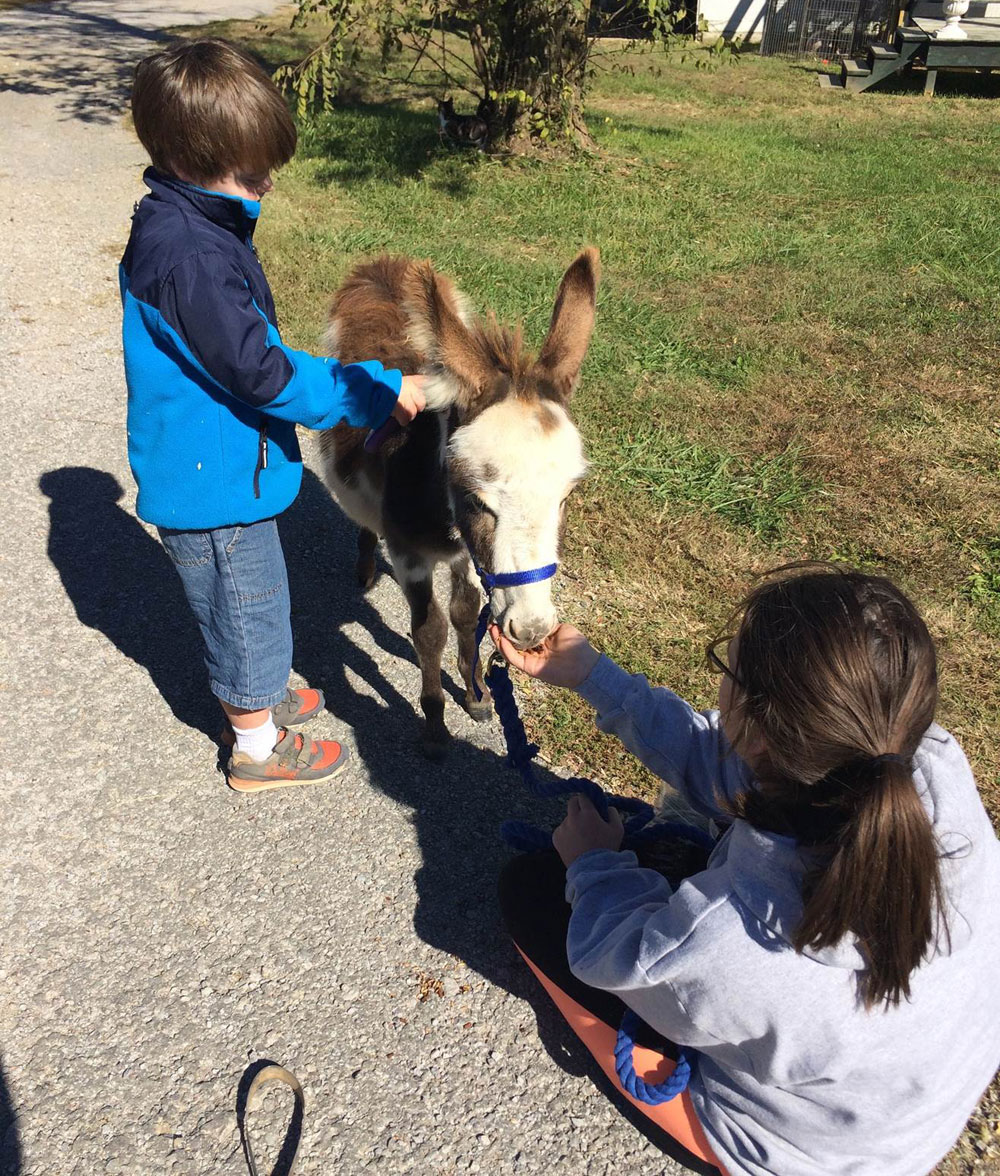 First, Sarah convinced her parents to add a mini-donk to the family's small herd. Next she started saving money. About a year later, Sarah and her mom drove to Virginia pick up little Jupi. He and Sarah clicked right from the start. He couldn't get enough of her kisses and nuzzles. She was amazed by his calm and gentle demeanor.
After making the trip home to Nashville last fall, Jupiter has learned to wear a halter, lead (he was a little stubborn about that one) put his head down when asked and stand for grooming. Jupiter seems to love his new life, all the people around him and Taco, the farm's original donkey. Jupiter loves to fool around, too. Sarah says he runs his little legs around his paddock and sometimes he bucks just after he leaves his stall. But he calms down right away, especially if there's an opportunity for a good face rub on stand-by. Good boy, Jupiter!
Back to Over the Fence
---
Follow Kitson Jazynka on Twitter at @KitsonJ and on Facebook.