There's not a horse in sight at the baseball tournament I'm at this week in Connecticut with my family, but I got my fix on Sunday at the Yale University Art Gallery, on a jaunt in between tournament games to New Haven. The fix started with ancient coins. Fascinating how ancient Greeks originally used coins that were just little hardened wads of precious metal. Later coins were flattened out and stamped with state insignias or – even later – symbols of strength and power including these beauties.
I found so many horses at the art museum, I was compelled to document. Even more than the coins, I loved how the masters portrayed horses, even in some cases where the horses are in the background, or secondary to the focus of a painting. It was fun to see amazing works of art through the filter of horses. My 10-year old son skipped ahead scouting out equines in the paintings – pointing, trotting and colting around much to the horror of the hovering security guards in every room. Here are some iPhone 6 no-flash snapshots of our frisky finds…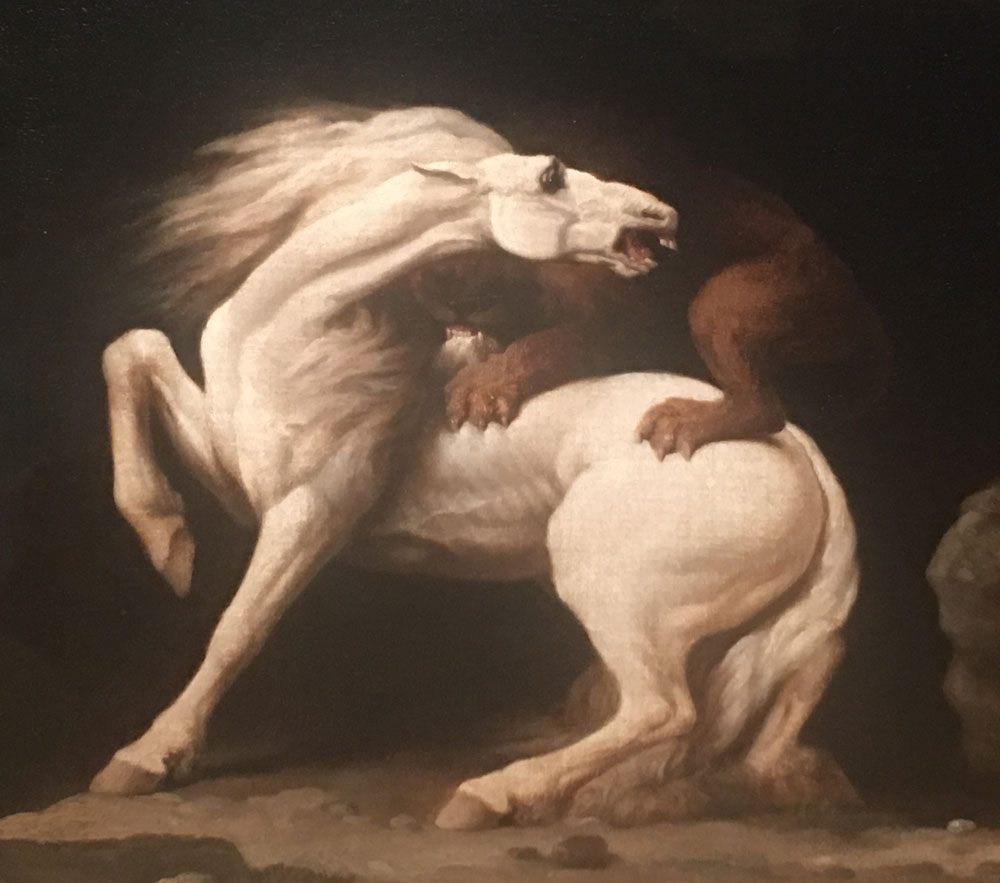 Legendary British artist George Stubbs was best known for painting horses. To walk in and have the opportunity to stand in front of one of his original paintings was a real wow moment. This one, called "A Lion Attacking a Horse," was painted in 1770. Though nearly 250 years have passed since this horse was attacked, I could still feel his pain in vivid color.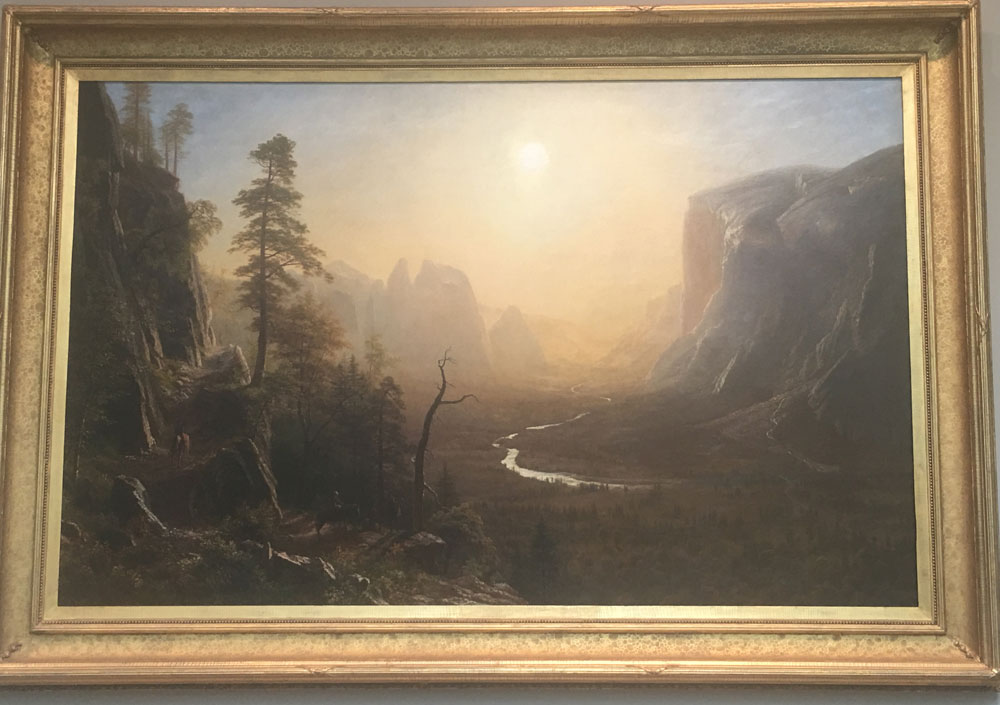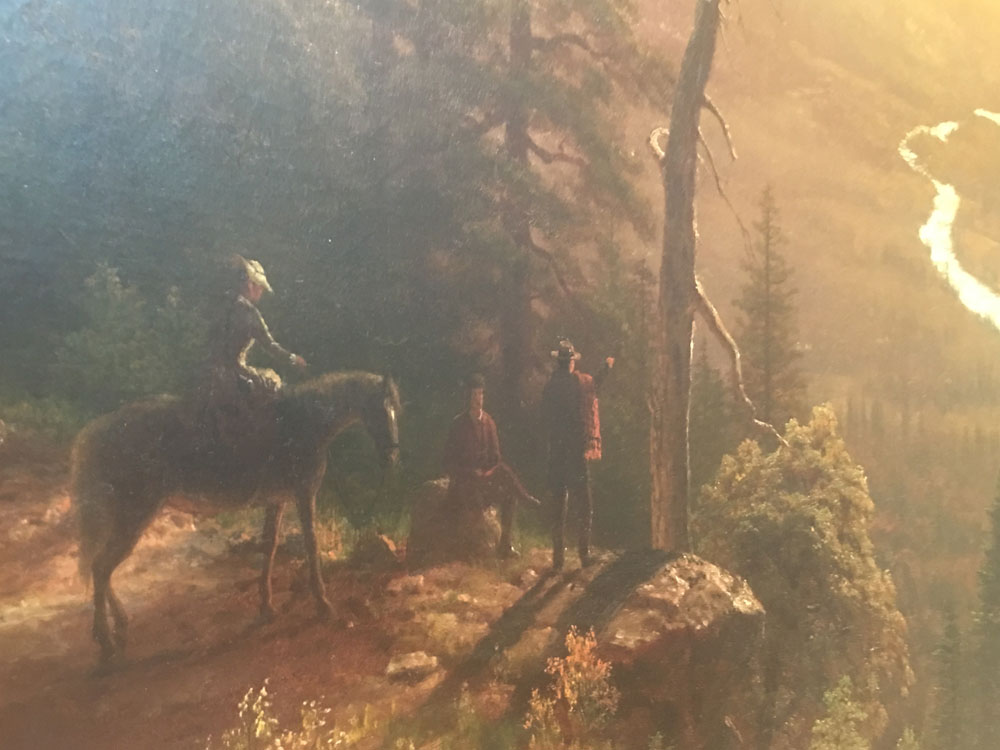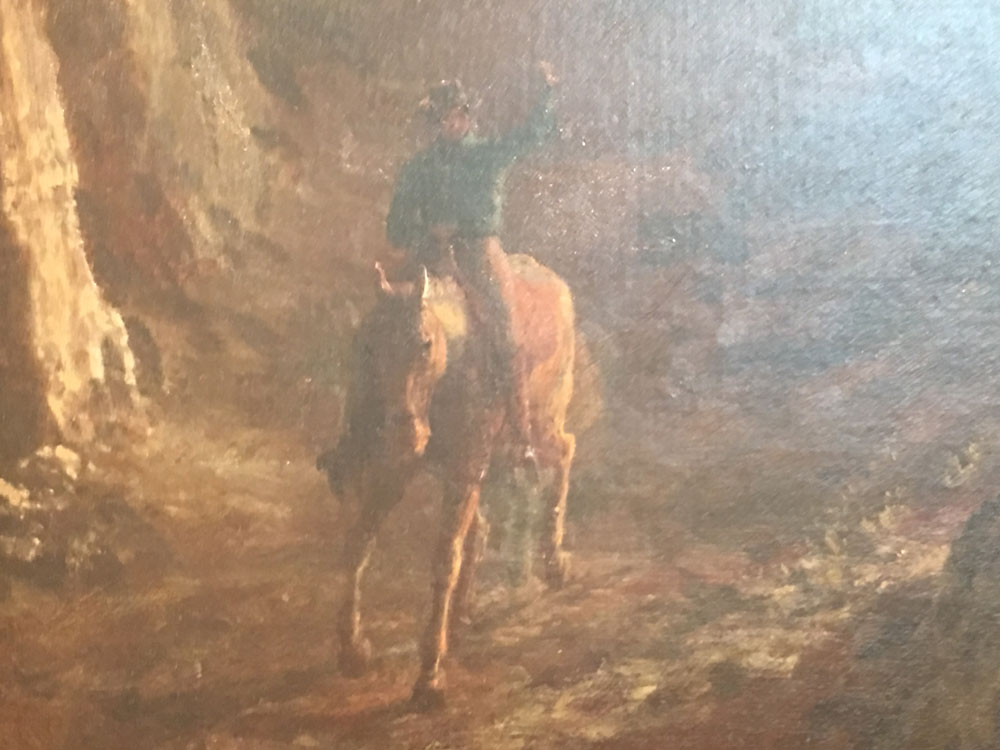 This stunning 1873 painting set in a California valley hides the horses well. But they're there – still perky after a long day of riding through Yosemite. The painting is called "Yosemite Valley, Glacier Point Trail" and was painted by a German-born American painter named Albert Bierstadt. I loved looking zooming in on the horses and seeing them portrayed in such great detail in the shadows of the glaring evening sun. See how the bay has his foot cocked, taking an opportunity for a rest after a long day? And how the chestnut's ears swivel backwards to hear what his rider – the mountain guide — is pointing out from the saddle?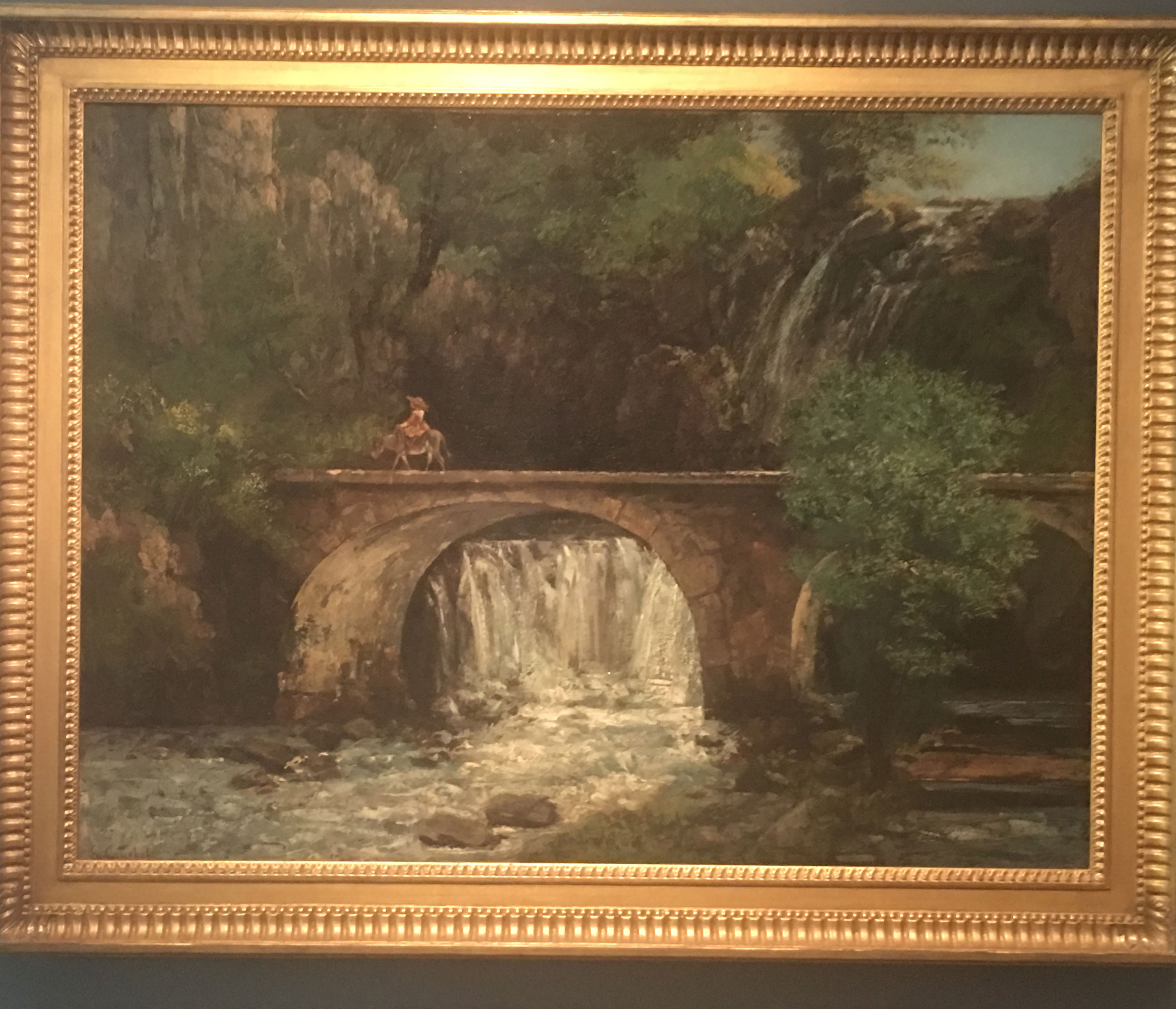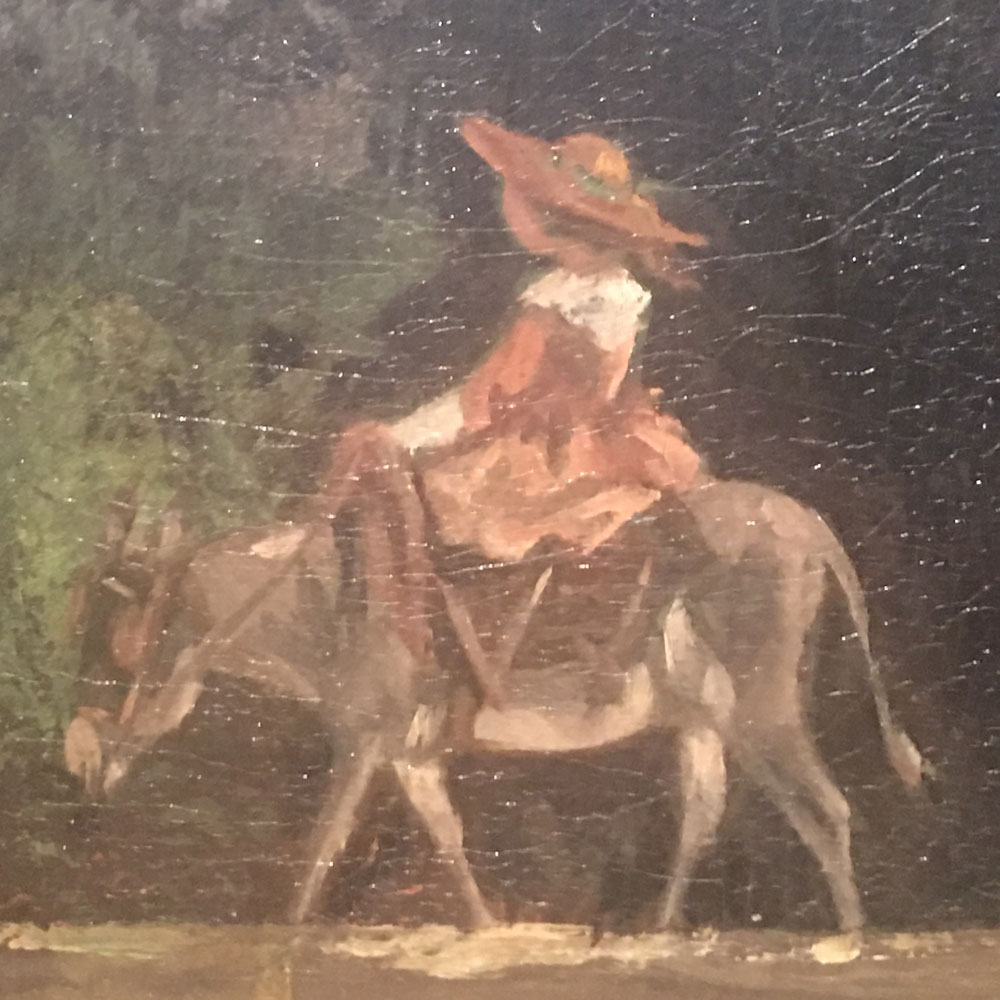 This calm little donk and his sweet little soft-handed, side-saddle rider in pink (Gustave Courbet, 1864, "The Great Bridge") stole my heart. I could almost hear the gush of the water under as it poured over the quiet sounds of the little clip clops of his bare feet and the sweet murmurs of encouragement she whispered to him as they crossed.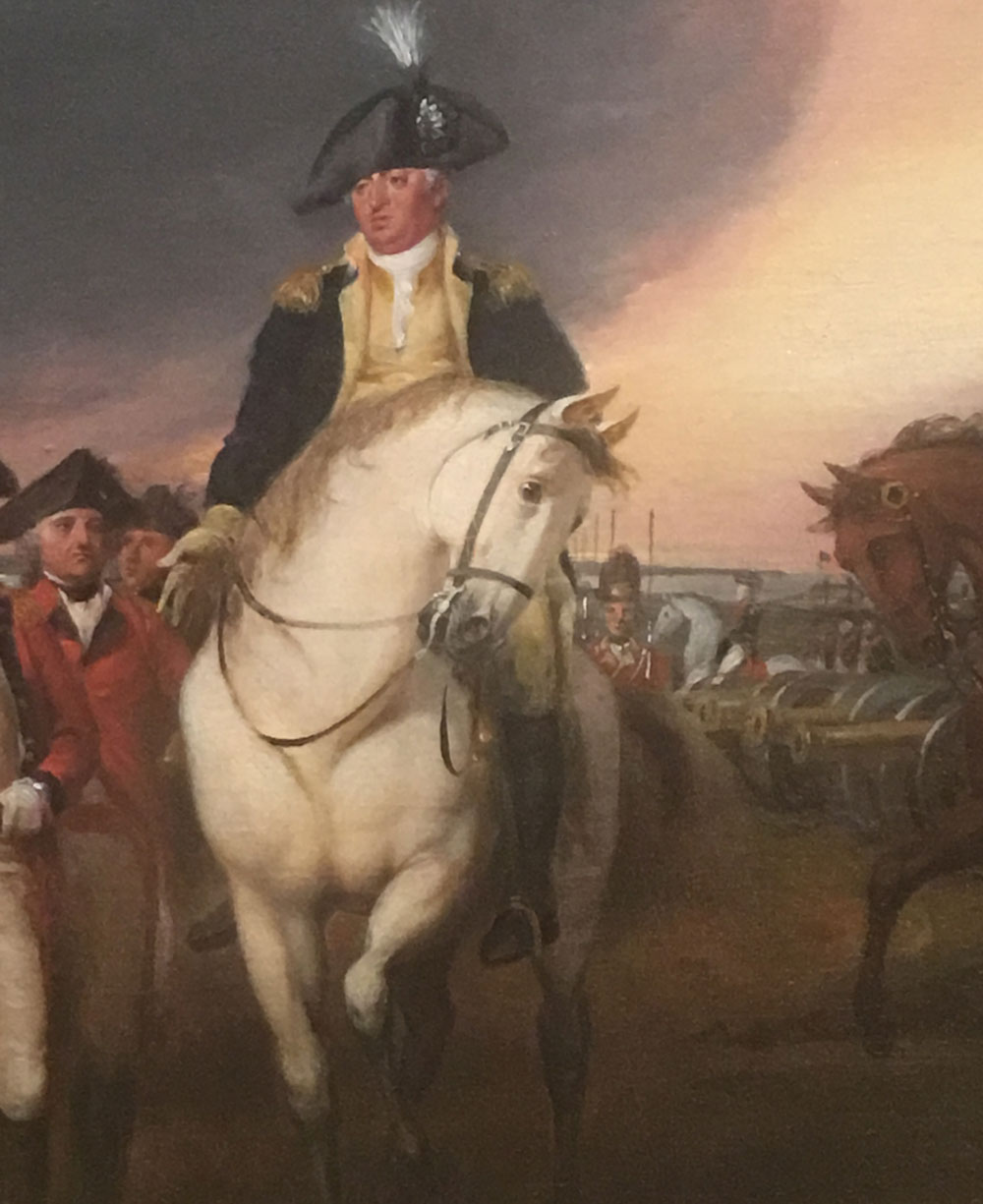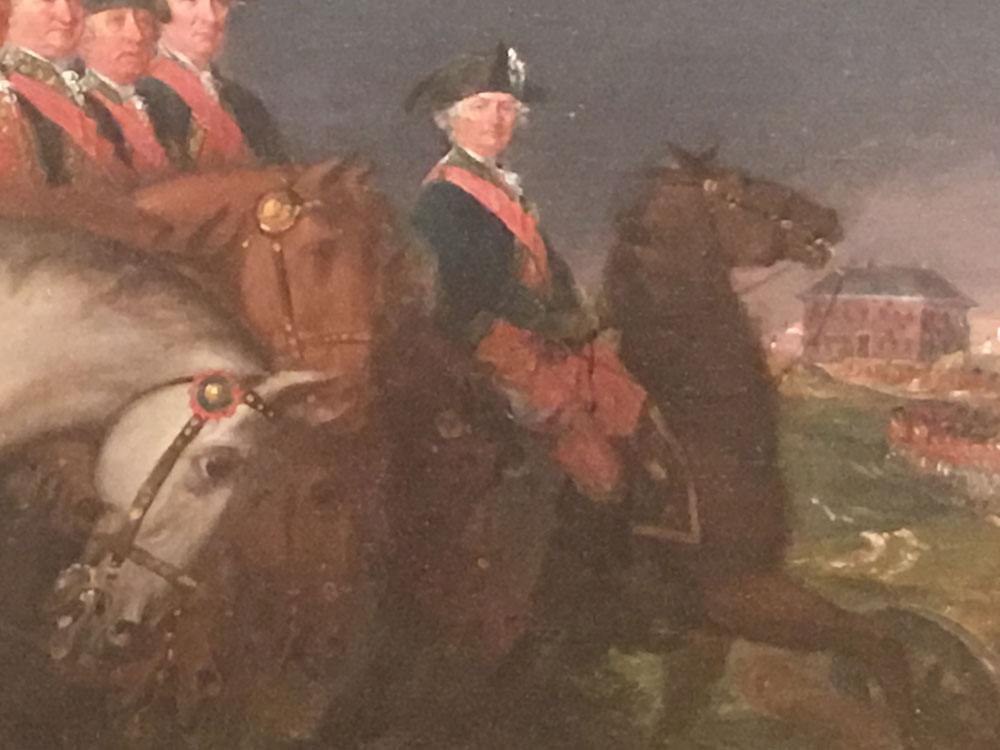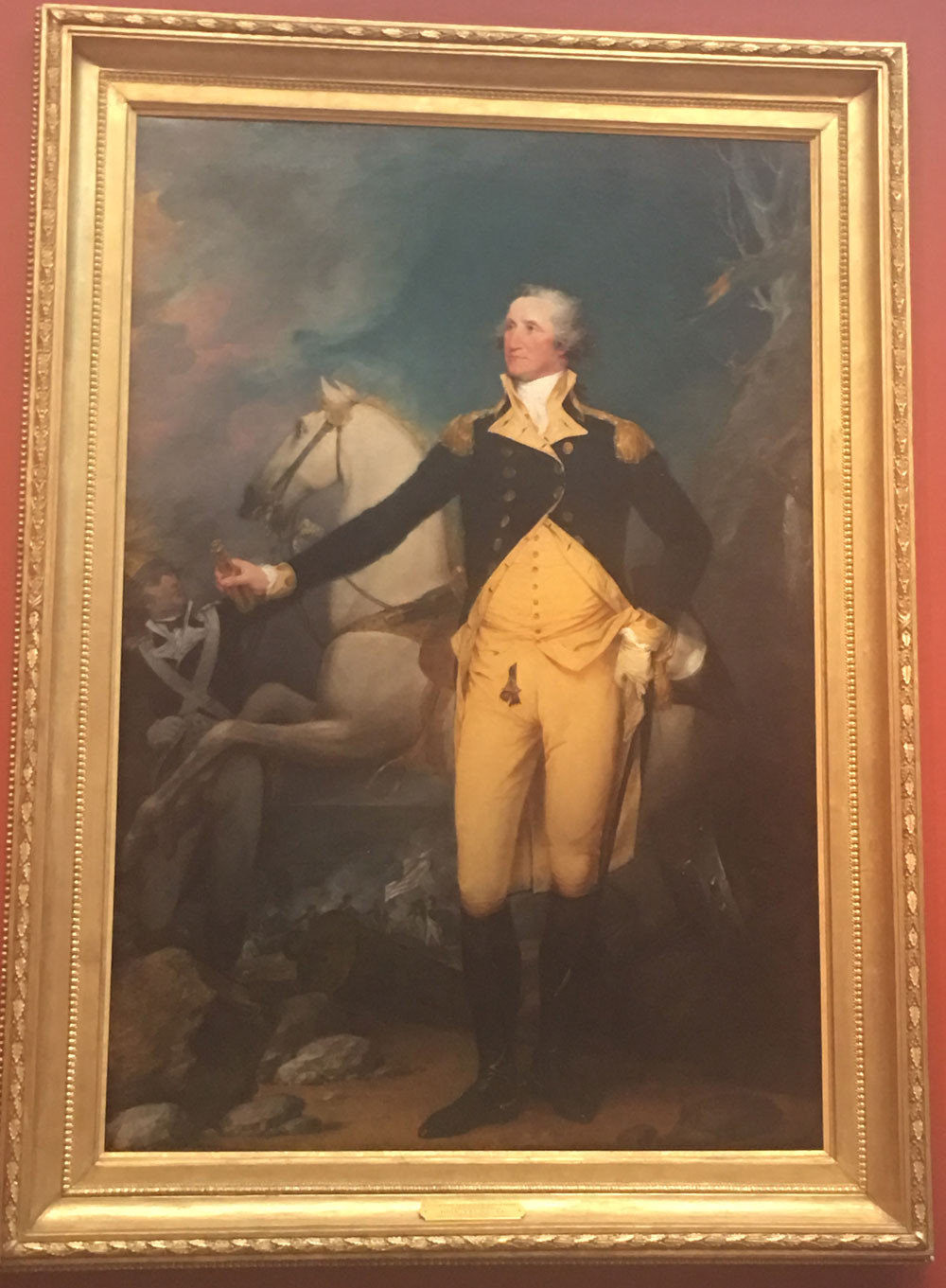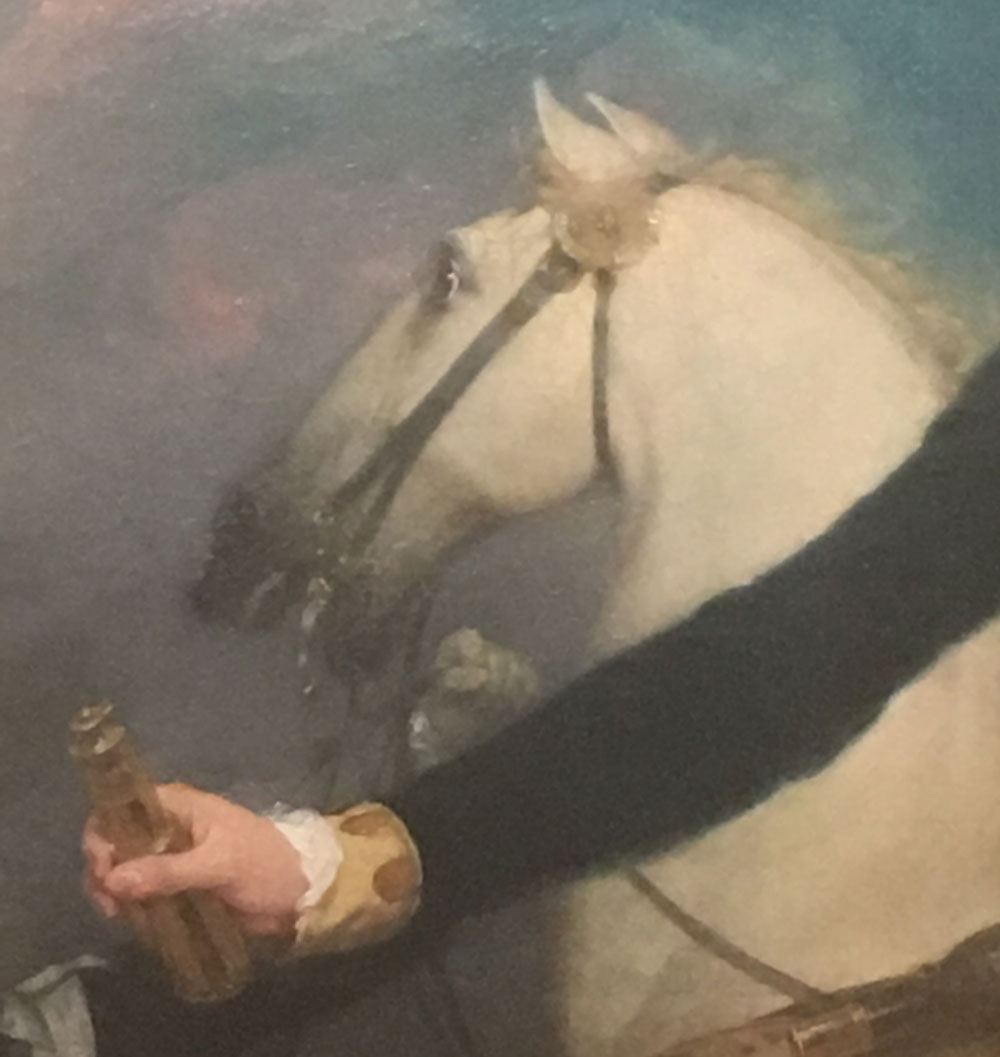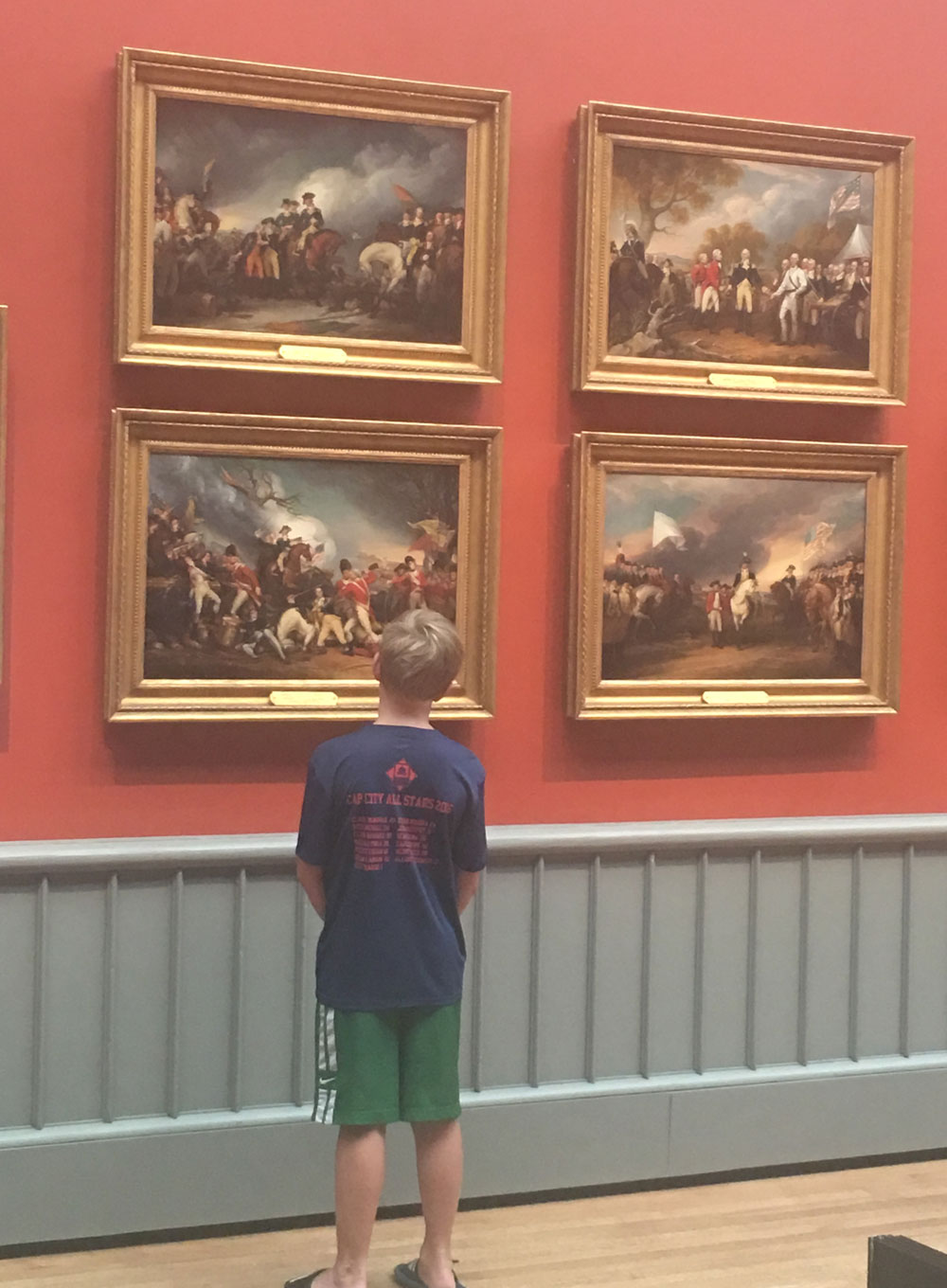 These revolutionary war paintings (done around 1787 by American master John Trumbull) were also among my favorites – especially the close up of George Washington's war horse looking action-ready.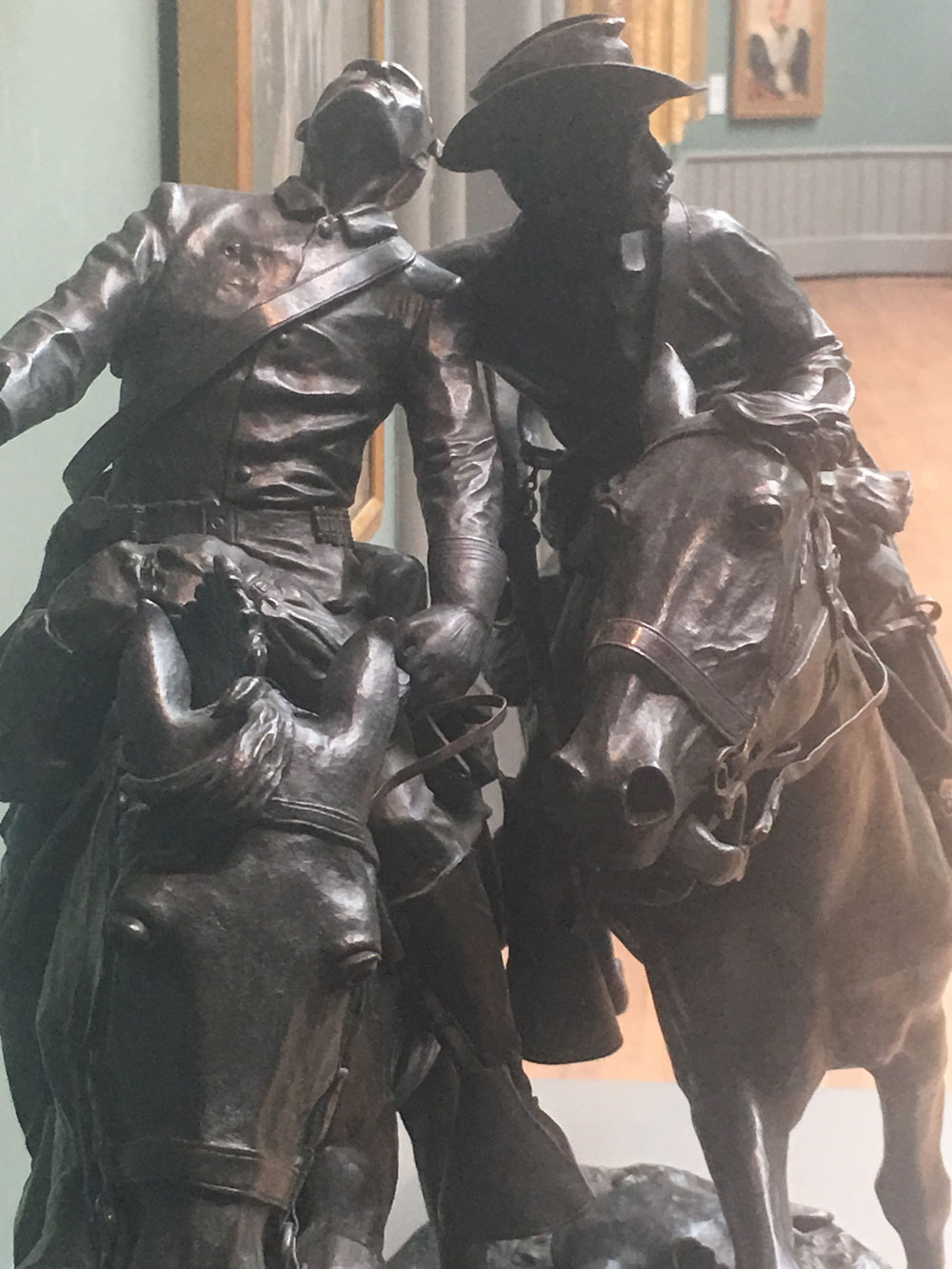 This frontier-era sculpture (Frederick Remington, 1896 "The Wounded Bunkie"], shows one cavalry riders helping his bunkmate after he was hit from behind.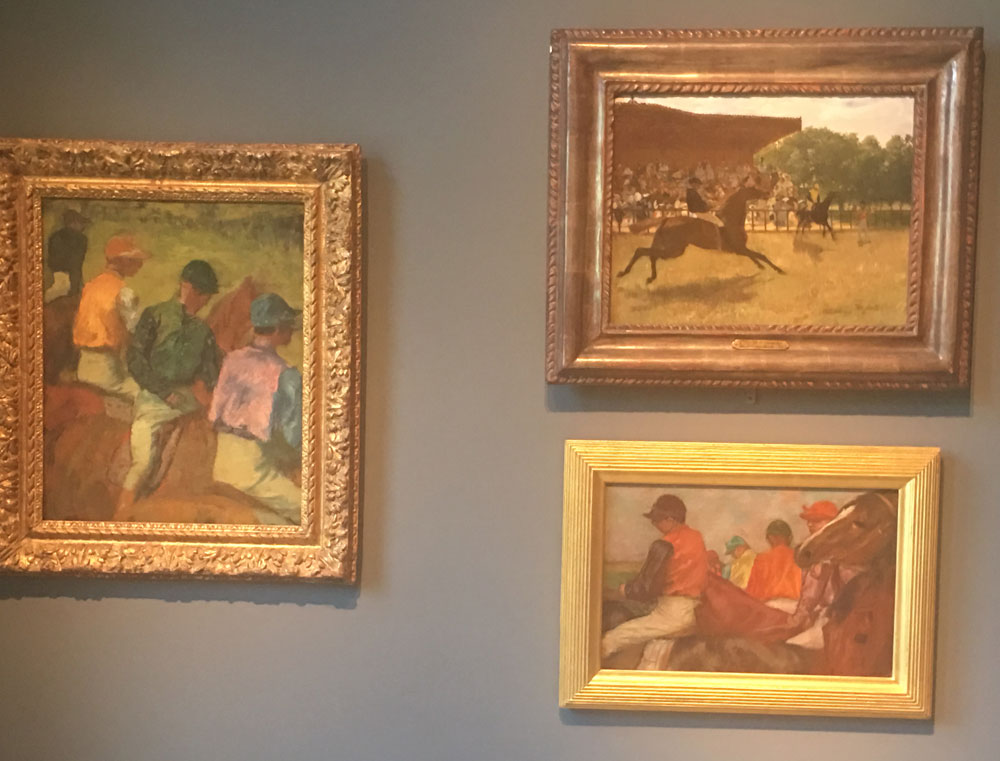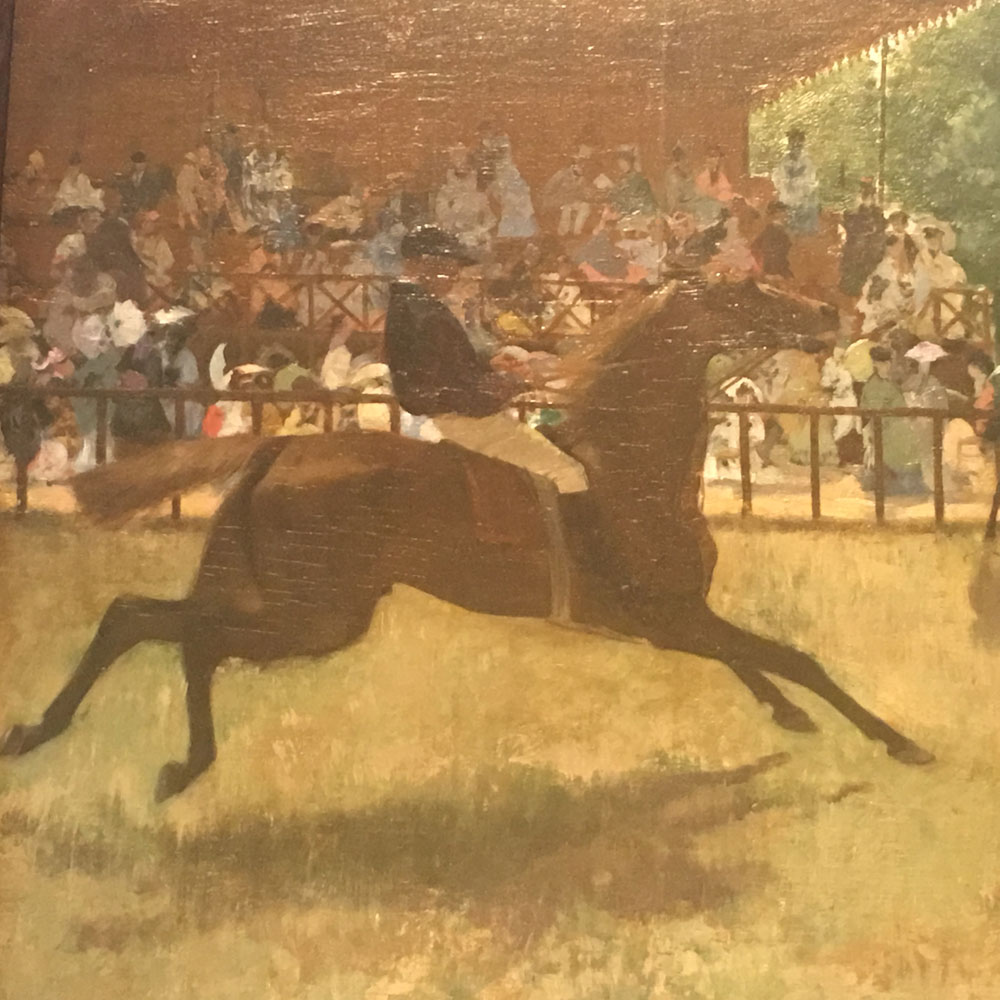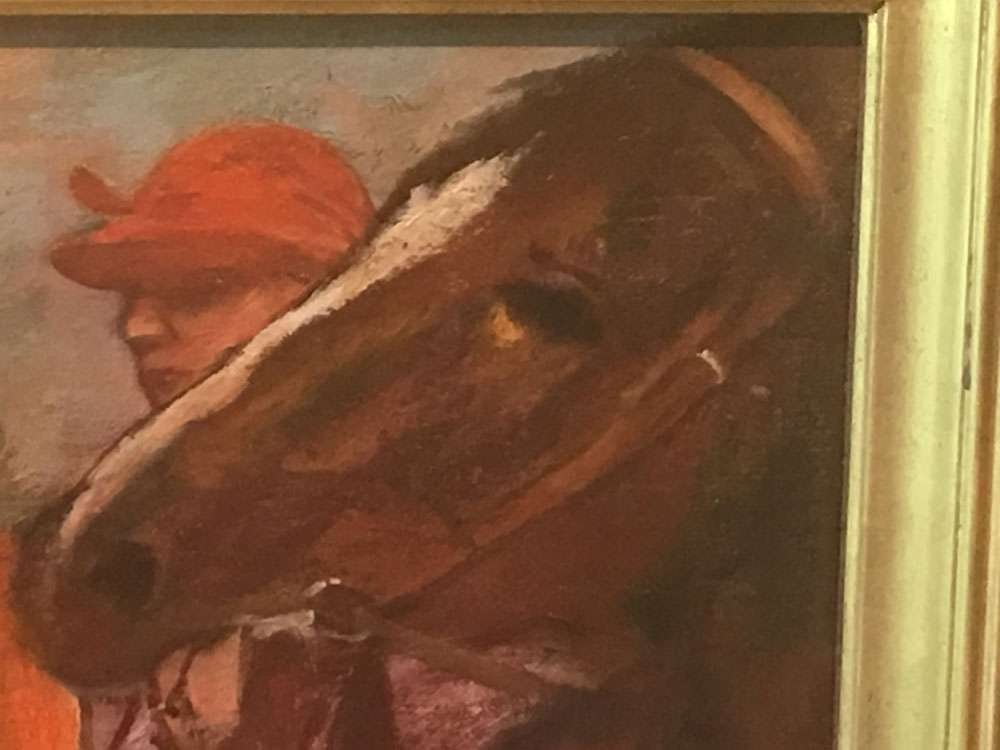 Master Edgar Degas painted these famous racing scenes in the late 1880s. Looking up close, I wondered if the artist felt empathy for the plight of these hard-running horses.
Back to Over the Fence
---
Follow Kitson Jazynka on Twitter at @KitsonJ and on Facebook.