Catch up on Flickers' story so far in part one and part two.
By summer's end, the mums outside the barn have opened up to share their autumn colors and the flowering vines have reached their full pink glory. Flickers the giant rescue horse spends long days in a large, cool stall as his foot heals. It may take another six months for soundness to return.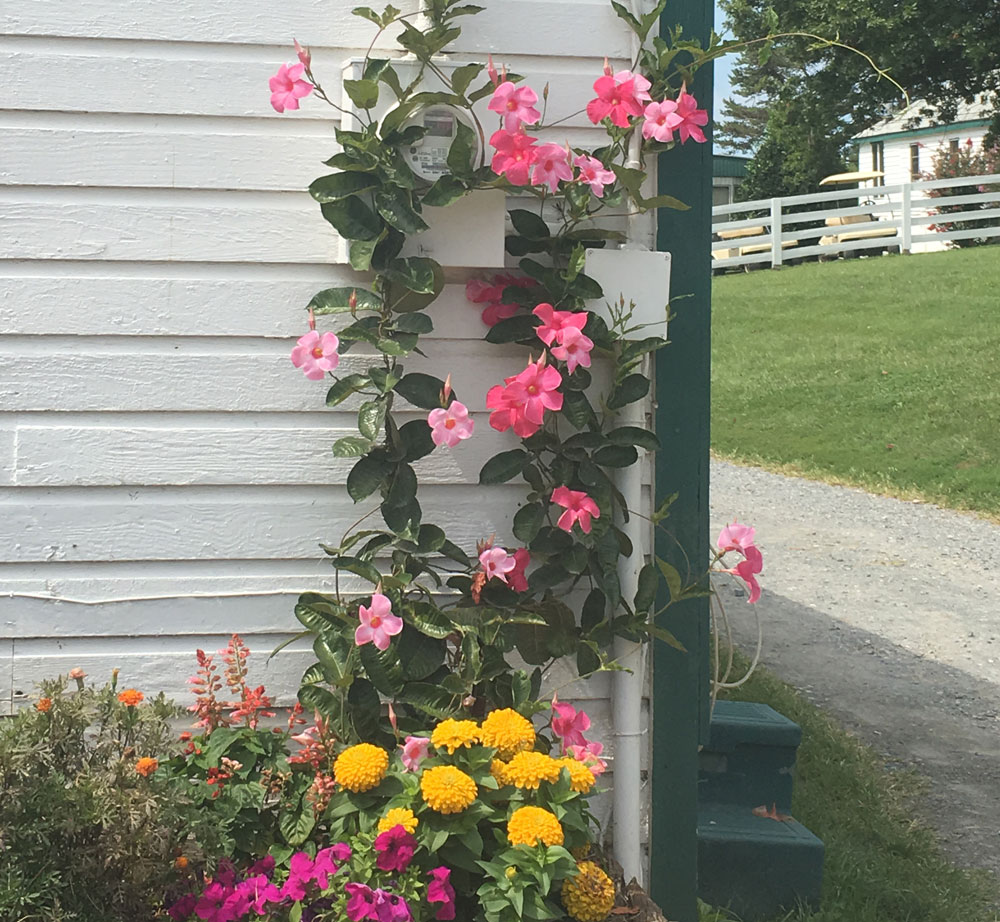 I hung out with him in the barn for a while over the weekend. I scratched along Flickers' big toffee neck and shoulders to find his favorite scratchy spot. When I did, he wiggled his huge lips and stuck his nose high in the air (um, like ten feet high in the air). He liked it when I scratched the raised, hairless harness scars on his shoulders and his chest. That moment, I wondered what goes through his mind. Horses have an amazing way of looking forward and not back. My friend and founder of Pure Thoughts Horse and Foal Rescue told me once, a rescue horse's past doesn't matter. Focus on the future. Today, Flickers' life is quiet and calm. His humans give him more than they ask for. Cassidy and his caregivers at the barn feed him, talk to him, take care of him. They've committed to making sure he's ok.
Cassidy describes Flickers as a 2,000-pound teddy bear. "The pony I've had since I was 10 still doesn't come when I call him," she says, "But Flickers knows my whistle."
He has learned the joy of carrots. He loves being groomed. Before heading to the west coast to start her freshman year in college, Cassidy worked with him on basic training. She hopes to hop on him bareback when she's home next. Now that he's on the road to recovery, his rescuer hopes to find the big golden teddy bear a permanent home.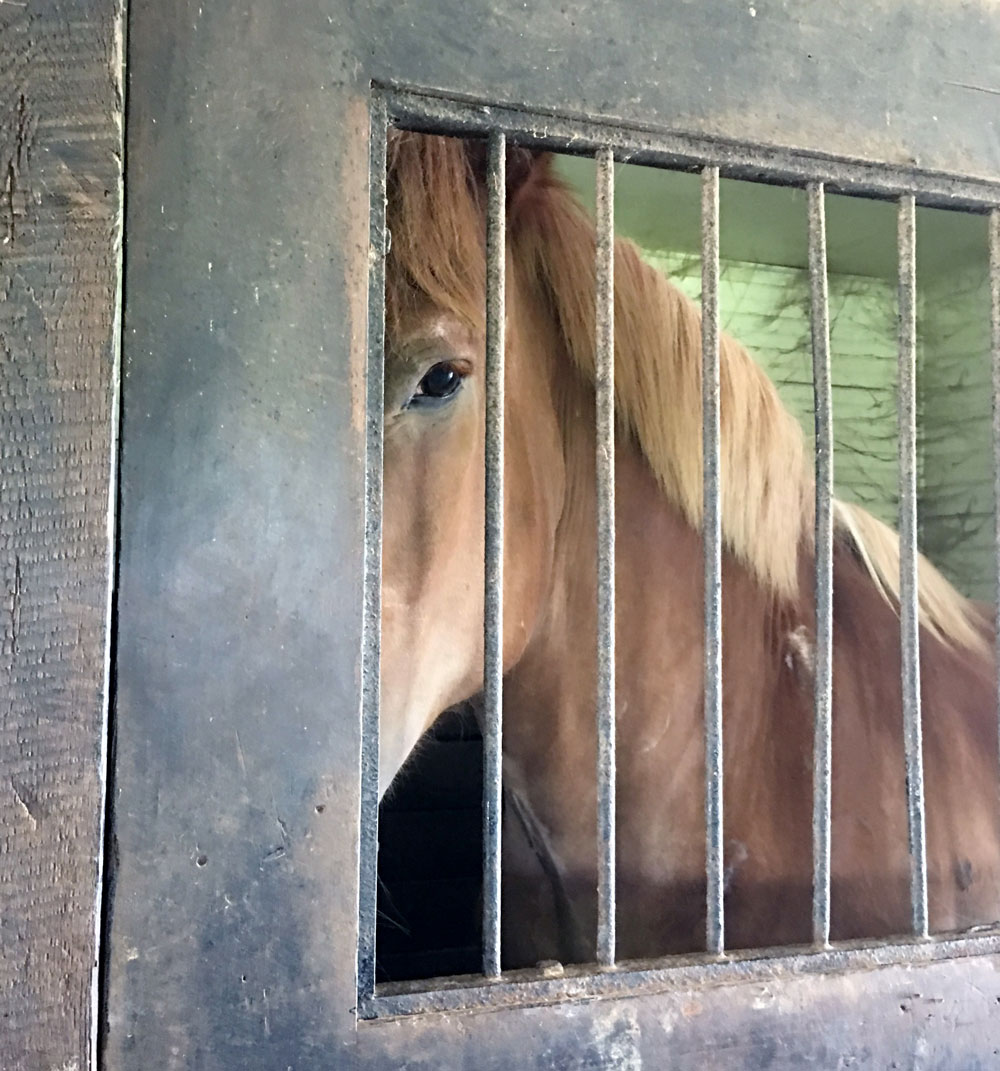 That day, I left Flickers and went for a trail ride on my horse. Of course, Flickers was still there in the barn when I get back, but I was distracted doing my post-ride chores in the aisle. That's when I heard loud repetitions of a super-sized sneeze. It was Flickers. Was he trying to get my attention? Hinting that his scratchy spots needed more tending? I left Taff wait for a while on the cross ties—happy to oblige the big adorable horse who has captured my heart.
For information about adopting Flickers, get in touch here.
Back to Over the Fence
---
Follow Kitson Jazynka on Twitter at @KitsonJ and on Facebook.