It's my favorite time of year in D.C. and one of the hallmarks of the season is having a huge international horse show set up downtown. Members of the U. S. Olympic silver medal show jumping team will be at the Washington International Horse Show this year, fresh from Rio, and many of the nation's best horses and riders on the indoor circuit and many other incredible competitors and performers – human, equine and even a few canine.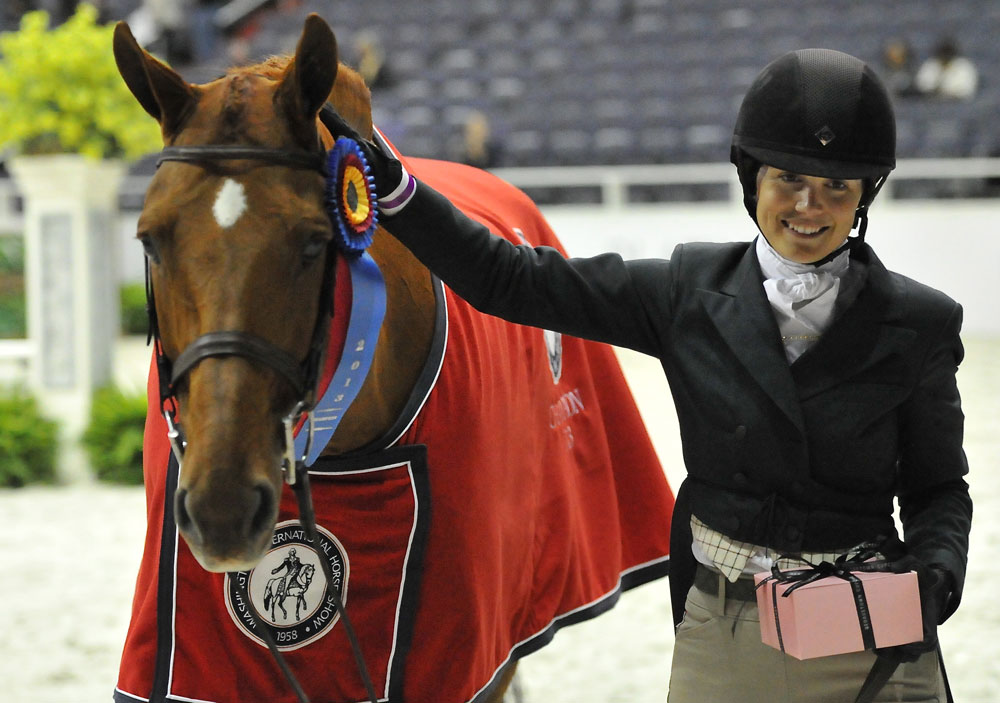 Photo: Alden Corrigan/WIHS.org
"Thursday, Friday, and Saturday nights are especially hot at WIHS, with thrilling competition and the best in equestrian entertainment. This year crowd favorites return like the Shetland Pony Steeplechase, and two of the internet's most talented stars, Dally and Spanky, are making the long trip from Spokane, Washington, to celebrate horses in the capital city!" said WIHS President Vicki Lowell.
One of my favorite events is the Shetland Pony Steeplechase Races on Thursday and Saturday nights. WIHS Shetland Pony Steeplechase Races. In it's 4th year, this adorable sport is like professional racing events with a bugler, race caller and photo finish, but in miniature. The jockeys are youngsters from ages eight to 13 mounted on traditional Shetland Ponies racing over a course of mini-hurdles. Hardly anything is more fun to watch.
Competitors in the Shetland Pony Steeplechase at the Devon Horse Show. Photo: Shauna Alexander/WIHS.org
This year, master horseman and Australian Guy McLean will be on hand with his at-liberty team from Australia. Guy McLean is scheduled to perform his one-of-a-kind demonstrations on Friday evening. All of his performances, as well as his horsemanship methods, are self-taught and are of an unprecedented depth. McLean believes that the best tools in horsemanship are "Knowledge, Compassion, Patience, and Imagination," and these principles have led him to numerous awards and honors.
I hope to see you there!
The 58th annual Washington International Horse Show runs October 25-30, 2016, at Verizon Center in Washington, D.C. Tickets can be purchased at www.ticketmaster.com.
Back to Over the Fence
---
Follow Kitson Jazynka on Twitter at @KitsonJ and on Facebook.