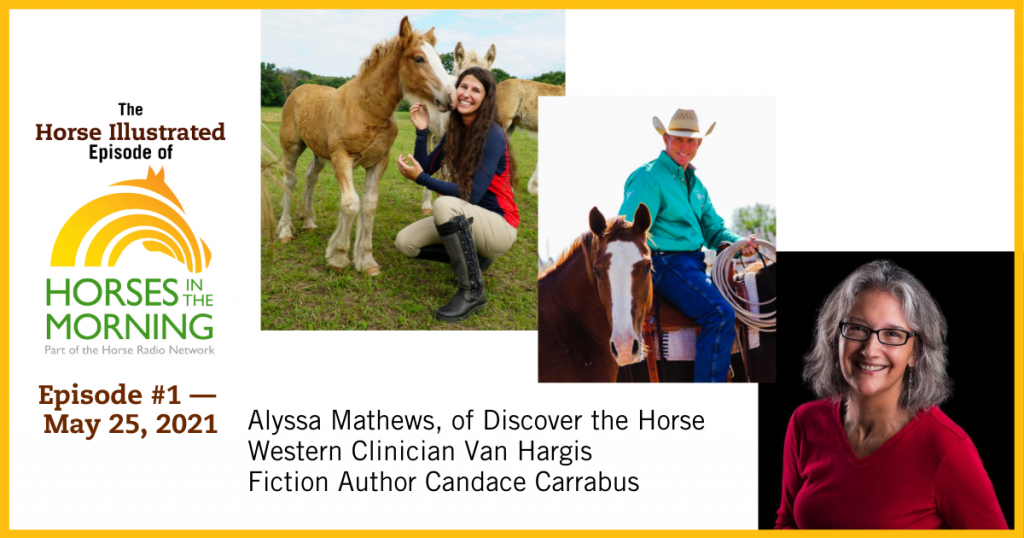 In this inaugural podcast episode of
The Horse Illustrated Episode of Horses in the Morning
, sponsored by Title Sponsor
Straight Arrow Products
, hosts Glenn the Geek and Sarah Evers Conrad talk to Alyssa Mathews, who has the ultimate dream job, about how to discover the various horse breeds. We also learn how to re-discover the horse after time away (for whatever reason) with western horsemanship clinician Van Hargis. And award-winning author Candace Carrabus teaches us how to discover the world of fictional horses through the magic of her writing.
Hosts: Sarah Conrad, Digital Content Editor of Horse Illustrated & Young Rider and Glenn the Geek, host of Horses in the Morning
Title Sponsor: Straight Arrow Ultimate Gloss
There's an App for that!  Check out the new Horse Radio Network app for iPhone and Android. Follow Horse Radio Network on Twitter or follow Horses In The Morning on Facebook.
Guests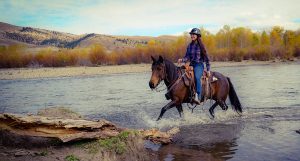 Alyssa Mathews is on a quest to ride every breed of horse. She is an equestrian YouTuber and creator of DiscoverTheHorse, an equine adventure series and breed education project. Her videos have been shared worldwide and now have millions of views. In 2021, Alyssa was recognized as a Female Equine Industry Trailblazer by Horse Illustrated. Her mission is to show the world what horses do for us and inspire others to chase their dreams!
Links: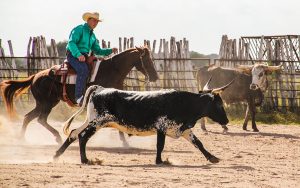 Van Hargis is known as one of today's most versatile horsemen and clinicians. Van has trained and competed in show arena events ranging from reining to calf roping and competed in the rodeo arena in timed events. For Van, training horses started more than 35 years ago when the wife of world-renowned saddle maker Billy Cook hired him to train her horse. Van uses the arena and the horse to emphasize the most fundamental lesson: the need for a solid foundation, in both horsemanship and humanship. Van's ability to use the horse to educate, motivate, inspire, and entertain will encourage you to take a long look at your life, your relationships, and your horsemanship.
Links: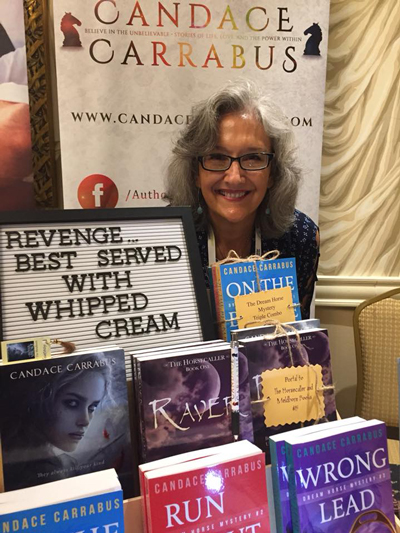 Candace Carrabus is an award-winning fiction author who writes from the Lincoln County, Missouri farm she shares with her husband and daughter. A scoliosis diagnosis at age 11 changed her life. A horse lover from a young age, she signed up for riding lessons and learned much more than posting trot. With quiet power, horses provided comfort and a sympathetic ear, never judging or poking fun at her cumbersome back brace. Those years, though often difficult, taught Candace the value of persistence, the healing power of believing in oneself, and how strength can be gained through kindness. Her stories are imbued with the irresistible wonder, mystery, and solace her equine friends have provided.
Title Sponsor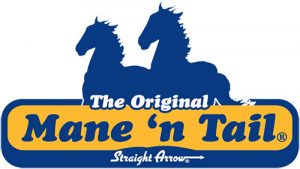 We want to thank our Title Sponsor, the Straight Arrow Family of Brands, makers of Mane 'n Tail, Cowboy Magic & Exhibitor's, with over 100 years of grooming excellence. For more information about your favorite products, please visit www.straightarrowinc.com and www.ultimategloss.com and find Straight Arrow Products at a tack shop near you!