In this fourth episode of
The Horse Illustrated Episode of Horses in the Morning
, sponsored by Title Sponsor
Straight Arrow Products
, hosts Glenn the Geek and Sarah Evers Conrad talk to Greg Otteson from Tex Sutton Equine Air Transport about flying horses domestically. We also talk to international eventing superstar Buck Davidson. And author and attorney Milt Toby talks about copyright law and the use of equine photography within the horse industry.
Hosts: Sarah Conrad, Digital Content Editor of Horse Illustrated & Young Rider and Glenn the Geek, host of Horses in the Morning
Title Sponsor: Straight Arrow Ultimate Gloss
There's an App for that!  Check out the new Horse Radio Network app for iPhone and Android. Follow Horse Radio Network on Twitter or follow Horses In The Morning on Facebook.
Flying Horses, Buck Davidson on Eventing, and Equine Photography Copyright with Milt Toby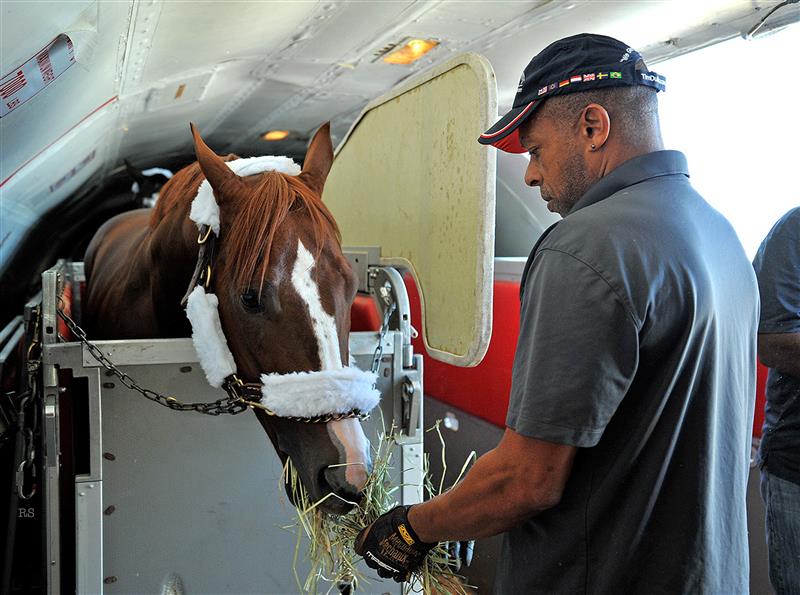 Greg Otteson is the Sales Manager at Tex Sutton Equine Air Transport. Tex Sutton is a leader in North America in the field of safe, efficient and timely travel of both race and show horses to all major venues. Before he got in the field of flying horses, Greg got his start in the horse industry in the Quarter Horse racing industry in Colorado as a youth and then after college in California. Later, he shifted his attention to Thoroughbred racing. He worked as an assistant trainer to several local trainers as well as training a string of horses himself. He has since been sales manager for a well-known transportation company as well as being the North American representative for the Hong Kong Jockey Club. Greg started with Tex Sutton in 2003 and quickly worked his way up to the position of sales manager, where he helps people fly horses safely wherever they need to go.
Links: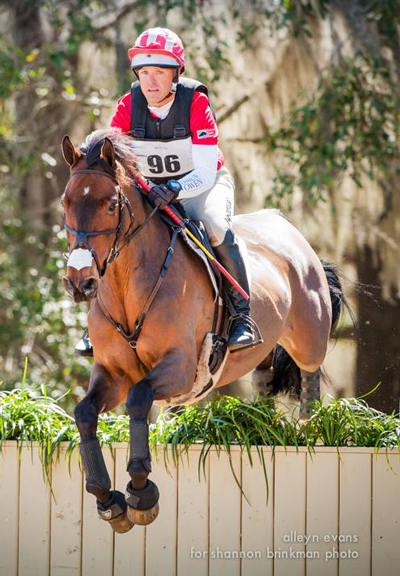 Bruce "Buck" Davidson, Jr. has focused on following in the footsteps of his father, Bruce, an Olympic medalist and the only person to ever win back-to-back World Championships. Buck won the Markham Trophy as the highest-placed young rider in a U.S. Equestrian Team Championship three times, and was the 1996 Young Rider of the Year. In 1999, he made his U.S. team debut at the Pan American Games with Pajama Game. And in 2011, aboard Absolute Liberty, he won Pan American team gold and individual bronze medals. With Ballynoe Castle, he competed in the 2010 and 2014 Alltech FEI World Equestrian Games. He is also a three-time USEF CCI5* Eventing National Champion with Mystic Mike in 2003, My Boy Bobby in 2009, and Ballynoe Castle in 2013. In recent years, Buck and Carlevo finished 4th in 2019 at Bromont and 9th at Tryon at the 4-star level. Buck placed 3rd and 5th in the 2021 Stable View CCI4* short format with Erroll Gobey and Jak My Style, respectively. Buck and his wife, Andrea, run BDJ Equestrian and have two daughters, Aubrey and Ellie.
Links:
Milt Toby is an attorney, photographer, and award-winning author who has been writing about Thoroughbred racing since 1972. His nine books include Dancer's Image: The Forgotten Story of the 1968 Kentucky Derby, which won the Dr. Tony Ryan Award and an editorial award from American Horse Publications; Noor: A Champion Thoroughbred's Unlikely Journey from California to Kentucky, a second American Horse Publications book award winner; and EQUUS Film & Arts Fest book award winner Taking Shergar: Thoroughbred Racing's Most Famous Cold Case. Milt has also photographed more than 125 covers for Blood-Horse magazine. Based in Central Kentucky, Milt is past president of the American Society of Journalists and Authors.
Links:
Title Sponsor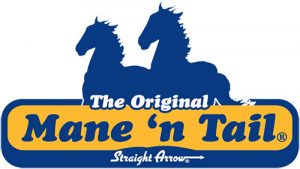 We want to thank our Title Sponsor, the Straight Arrow Family of Brands, makers of Mane 'n Tail, Cowboy Magic & Exhibitor's, with over 100 years of grooming excellence. For more information about your favorite products, please visit www.straightarrowinc.com and www.ultimategloss.com and find Straight Arrow Products at a tack shop near you!