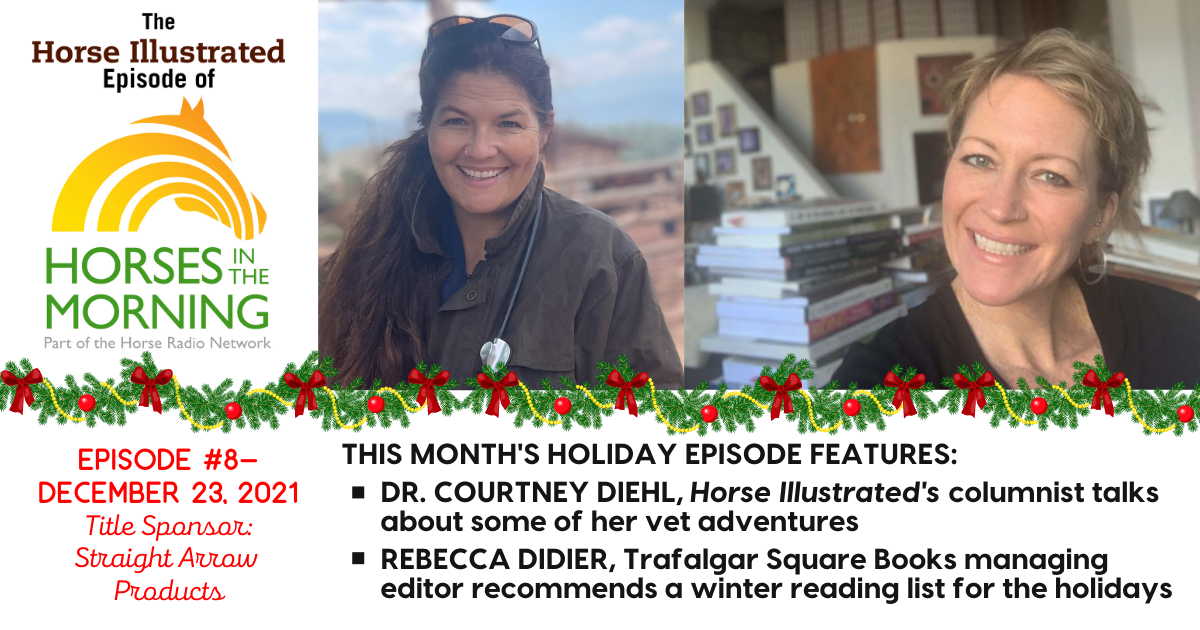 In the eighth episode of
The Horse Illustrated Episode of Horses in the Morning
, sponsored by Title Sponsor Straight Arrow Products, hosts Glenn the Geek and Sarah Evers Conrad talk to
Horse Illustrated
columnist Dr. Courtney Diehl about her Vet Adventures and Rebecca Didier from Trafalgar Square Books about a winter reading list.
Link to Sound File for Sight Impaired: Click Here
Hosts: Sarah Conrad, Digital Content Editor of Horse Illustrated & Young Rider and Glenn the Geek, host of Horses in the Morning
Title Sponsor: Straight Arrow Family of Brands
There's an App for that!  Check out the new Horse Radio Network app for iPhone and Android. Follow Horse Radio Network on Twitter or follow Horses In The Morning on Facebook.
---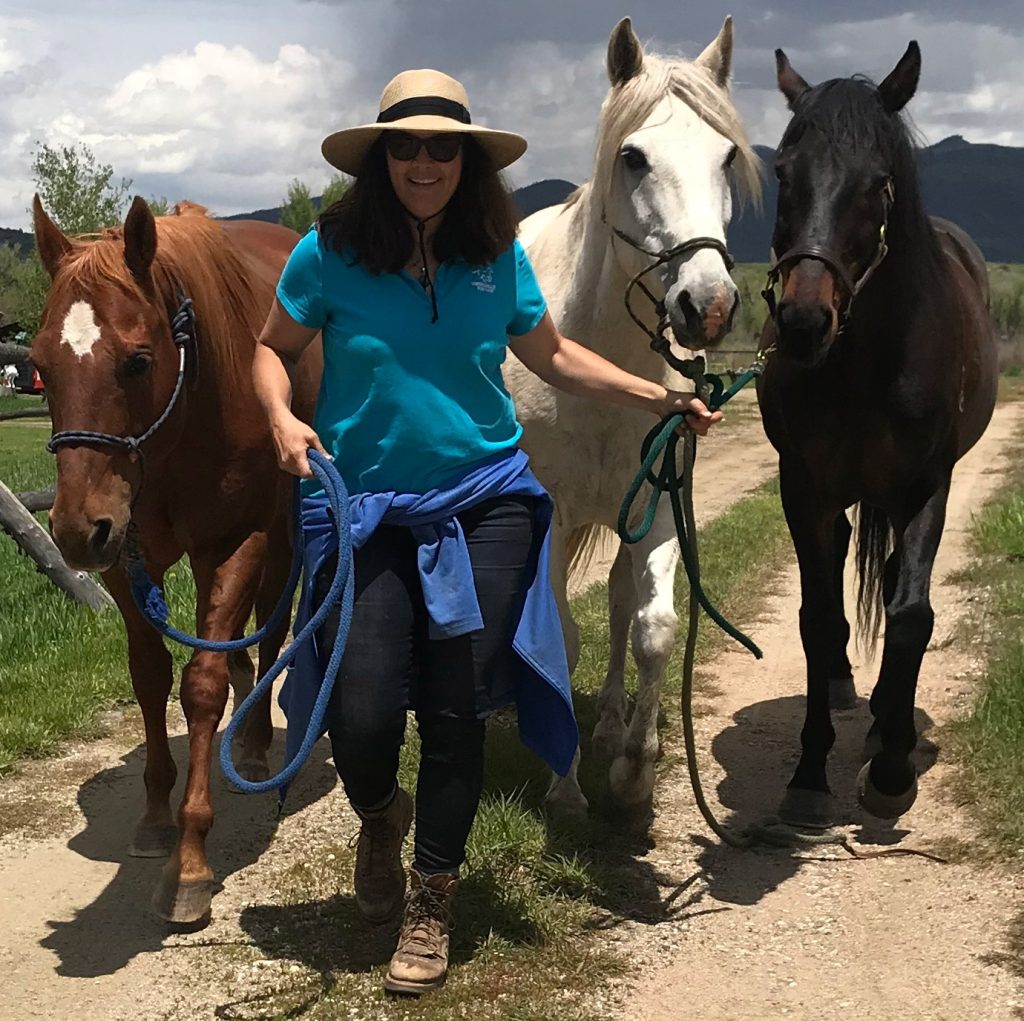 Dr. Courtney Diehl, Author of the Vet Adventures Column
Courtney Diehl, DVM, has been an equine veterinarian since 2000. She completed an internship in Saratoga Springs and a fellowship in critical care and emergency medicine at Hagyard-Davidson-McGee (now Hagyard Equine Medical Institute) and has owned two mobile equine practices in the Colorado Rocky Mountains over the course of her 21years in practice. She presently serves as vice president of the Colorado State Veterinary Board. Her Vet Adventures column is one of Horse Illustrated's most popular columns.
Additional Information: Read all of Dr. Courtney Diehl's Vet Adventures columns, here.
Links:
◆ Official Website: www.mountainvet.net
---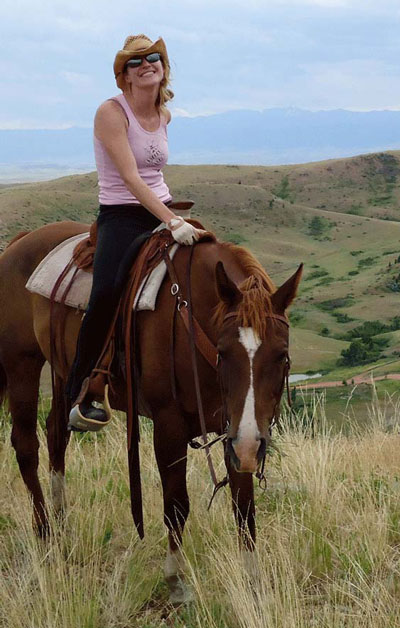 Rebecca Didier of Trafalgar Square Books and Her Winter Reading List
Rebecca Didier has worked for Trafalgar Square Books, the leading publisher of equestrian books and videos, for 19 years. Trafalgar Square Publishing is a media partner of Horse Illustrated and Young Rider brands. She currently serves as both managing editor and graphic designer, and her role in the small company spans acquisitions, editorial, design, and marketing. She has worked with top riders, trainers, and equine experts from around the globe to bring their books to print. In addition, Trafalgar Square Books publishes a specialized list of craft titles, and a limited number of canine and nature books. Didier has designed more than 200 book covers for the non-fiction, biography, memoir, and fiction genres, as well as packaging for videos, including the Telly Award-winning series 7 Clinics with Buck Brannaman, from the director of the international hit feature film Buck. She is co-author of the book Dressage with Mind, Body & Soul with world-renowned animal behaviorist Linda Tellington-Jones. A book conceived of and edited by Rebecca—Naturally Curious: A Photographic Field Guide and Month-By-Month Journey Through the Fields, Woods, and Marshes of New England by naturalist Mary Holland—is a winner of the National Outdoor Book Award.
Additional Information:
◆ Book excerpts from Trafalgar published by Horse Illustrated
Links for Trafalgar Square Books
◆ Official Website: www.horseandriderbooks.com
◆ Instagram: www.instagram.com/horseandriderbooks
◆ Facebook: www.facebook.com/HorseandRiderBooks
◆ Twitter: www.twitter.com/TSBbooks
---
Title Sponsor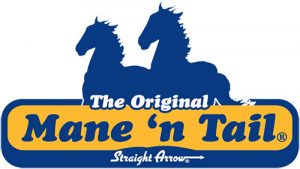 We want to thank our Title Sponsor, the Straight Arrow Family of Brands, makers of Mane 'n Tail, Cowboy Magic & Exhibitor's, with over 100 years of grooming excellence. For more information about your favorite products, please visit www.straightarrowinc.com and find Straight Arrow Products at a tack shop near you!
The "Magic" in Cowboy Magic comes from the bond between you and your horse. Cowboy Magic celebrates every moment with you, from quiet chats in the pasture to the adrenaline rush of competition. We want to invite you to embrace your "Magic Moment" with your horse by sharing your favorite photos with Cowboy Magic on social media using #CowboyMagicMoment.