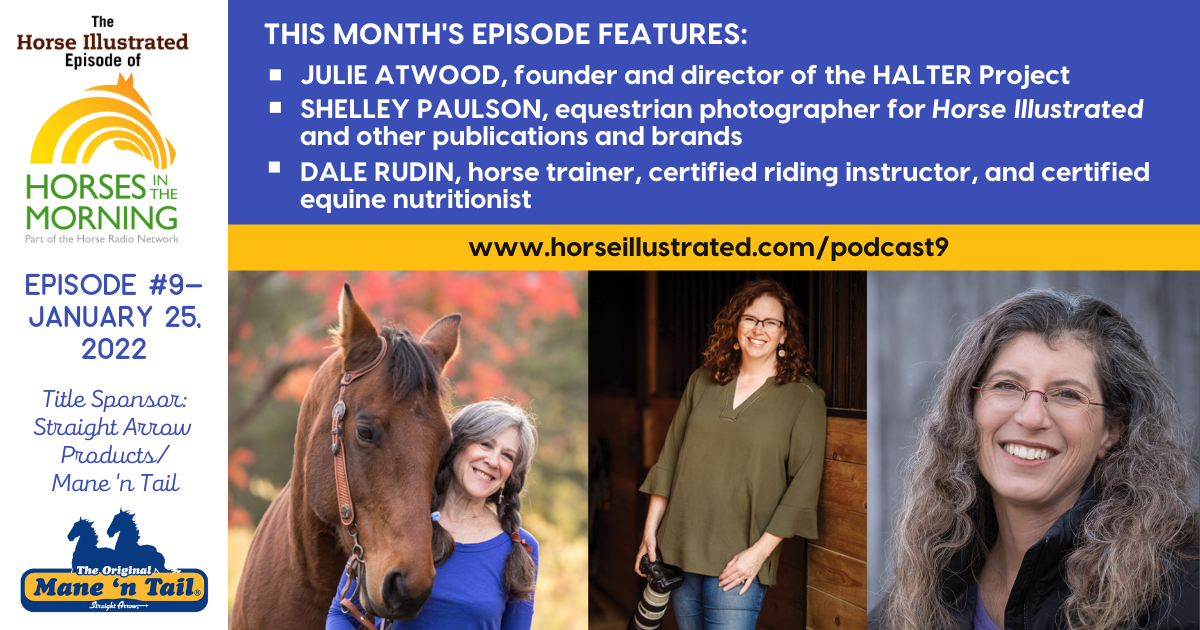 In the ninth episode of The Horse Illustrated Episode of Horses in the Morning, sponsored by Title Sponsor Straight Arrow Products, hosts Glenn the Geek and Sarah Evers Conrad chat with Julie Atwood, founder of the HALTER Project, which provides resources and training to help animal owners be prepared for disasters and common emergencies. And Shelley Paulson shares her adventures as an equestrian photographer who is commonly featured in Horse Illustrated and other publications. And Dale Rudin talks about horse training and attending and getting the most out of horse clinics.
Hosts:
Sarah Conrad, Digital Content Editor of 
Horse Illustrated
 & 
Young Rider
and Glenn the Geek, host of Horses in the Morning
Title Sponsor: Straight Arrow Family of Brands
There's an App for that!  Check out the new Horse Radio Network app for iPhone and Android. Follow Horse Radio Network on Twitter or follow Horses In The Morning on Facebook.
---
Julie Atwood, founder and director of The HALTER Project
Julie Atwood is the founder and director of The HALTER Project, which was founded in 2014 to fill a regional need in California's Northern and Bay areas for information, resources and training to help animal owners be prepared for disasters, as well as common emergencies. This small, grassroots effort is now a global program. HALTER Project provides extensive, free education and outreach resources to organizations, agencies, and individuals. It offers trainings for scholarships to firefighters, search-and-rescue and accountable care organizations, veterinarians, and volunteer animal disaster and advanced technical rescue responders.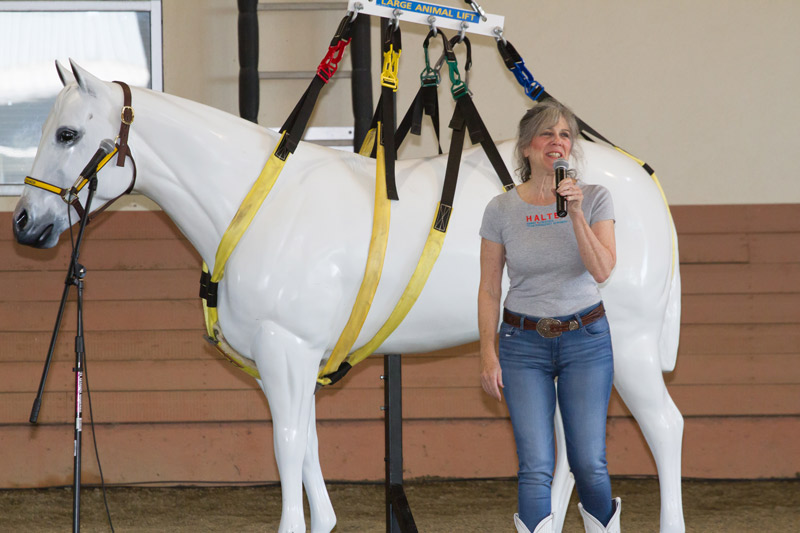 The HALTER Project "All Species, All Hazards, All Safe" whole-community approach and attention to under-resourced areas has garnered two FEMA Individual and Community Preparedness Awards. Their semi-annual Home & Ranch Readiness event is the subject of a feature TV documentary, and www.HALTERproject.org is a widely-used resource for animal owners, stable and sanctuary managers, teachers, and community leaders.
Atwood is a lifelong horsewoman and cat-lover in Sonoma County, Calif. She's a serial entrepreneur with careers in home design, event planning, and philanthropy.
Additional Information: For more on disaster planning from Horse Illustrated, visit When Disaster Strikes.
Disaster Planning Resources  for Equine Owners
◆ Official Website: www.halterproject.org
◆ Equine Rescue and Sanctuary Owner Preparedness Resources
◆ Your LOCAL (County) Animal Control Agency
◆ Your County's Farm Bureau
◆ Your County's Agriculture  Commissioner
◆ Extension Equine U
◆ American Association of Equine Practitioners' Owner Emergency and Disaster Preparedness
◆ American Veterinary Medical Association's Disaster Preparedness Section
◆ Fleet of Angels
◆ UC Davis Center for Equine Health "Horse Report"
◆ University of Kentucky's Equine Emergency and Disaster Preparedness Resource
◆ University of Guelph's Equine Guelph Equine First Aid and Fire & Emergency Preparedness Courses
---
Equestrian Photographer Shelley Paulson
Shelley Paulson is an award-winning commercial and editorial equestrian photographer based in Minnesota. She has combined her deep love of horses with her passion for creating heartfelt, meaningful images to create a thriving full-time career as both a photographer and educator. Her work has been published worldwide and can be seen in various equestrian publications and in advertising for major equine brands such as Horse Illustrated, Western Horseman, Nutrena, and Farnam.
Additional Information: All of Shelley's articles and photo stories can be found here, including the article on the Wild Ponies of Chincoteague and Assateague Islands discussed in the episode. Check out some of Shelley's award-winning shots for Horse Illustrated from the 2021 American Horse Publications (AHP) Awards and the 2020 AHP Awards. And meet Shelley's new horse, who has her own Instagram page.
Links for Shelley Paulson
◆ Website: www.shelleypaulson.com
◆ Equine Stock Photo Library: https://shelleypaulsonstock.com
◆ Shelley Paulson Education: www.shelleypaulsoneducation.com
◆ Shelley's Instagram: www.instagram.com/shelleypaulsonphotography
---
Horse Trainer, Clinician, and Nutritionist Dale Rudin on Attending Horse Clinics
Dale Rudin is the founder of Pure Joy Horsemanship, a welfare-centered, evidence-based, and holistic approach to equine education and care, and Pure Joy Horse Haven, a sanctuary and rehabilitation program for horses who have suffered physical and emotional trauma and abuse. She is the co-founder of Force Free Tennessee, a consumer resource for compassionate animal training and care professionals. Dale is also a Certified Horsemanship Association certified riding instructor, a certified equine nutritionist, and a member of the Pet Professional Guild. She has been working with horses and the humans who love them for over 35 years and offers in-person and remote instruction and consultations in nutrition, equine wellness, saddle fit, behavior, and rehabilitation.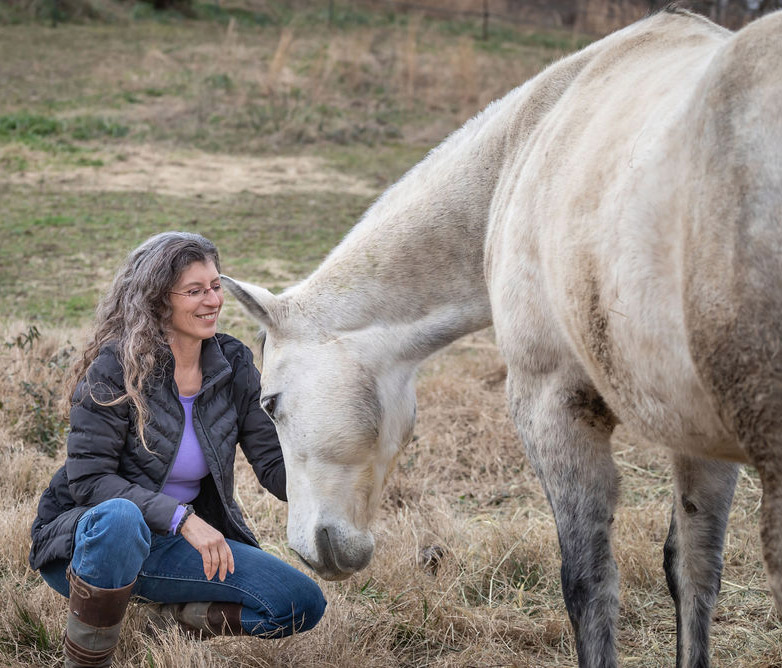 Additional Information: For more on disaster planning from Horse Illustrated, visit When Disaster Strikes.
Links:
◆ Official Websites: www.Purejoyhorsemanship.com and www.Purejoyhorsehaven.org
◆ www.facebook.com/PureJoyHorsemanship
◆ www.instagram.com/purejoyhorsemanship
---
Title Sponsor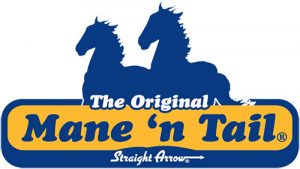 We want to thank our Title Sponsor, the Straight Arrow Family of Brands, makers of Mane 'n Tail, Cowboy Magic & Exhibitor's, with over 100 years of grooming excellence. For more information about your favorite products, please visit www.straightarrowinc.com and find Straight Arrow Products at a tack shop near you!