HorseIllustrated.com Readers—Cast your vote in this week's poll on "Have you ever adopted a horse?" Catch the final poll results on this page, along with more resources on the topic of adopting a horse.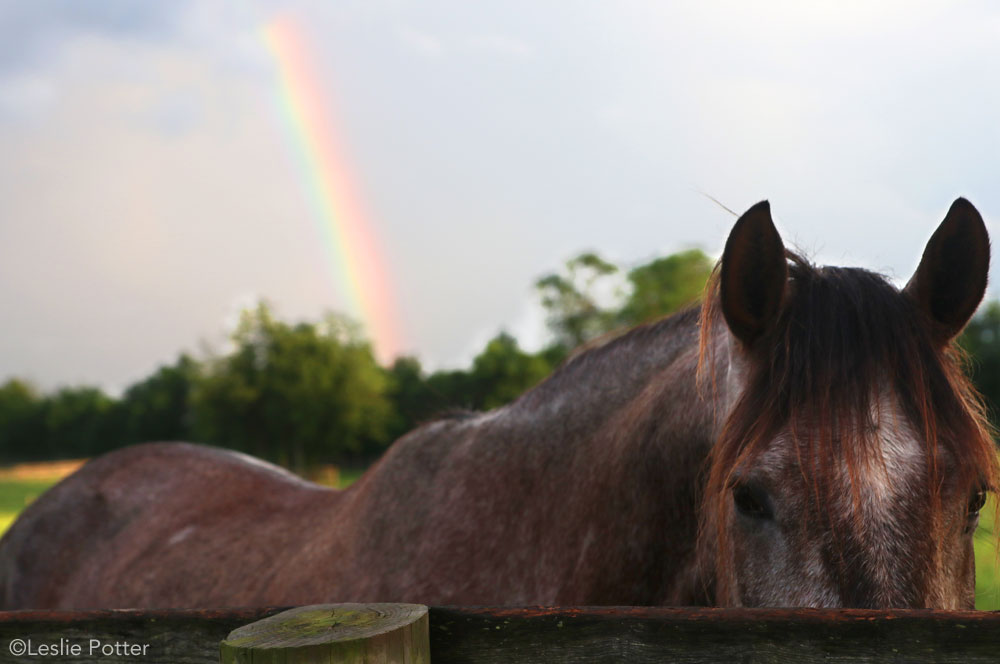 If you're searching for a horse to call your own, consider the option of adopting before scouring the classified ads or surfing the internet. Adoption is a rewarding experience, not only for the adopter, but also for the horse that receives the gift of a new home.
Finding the right horse may take some time, and possibly several trips to the rescue facility. Don't rely on photographs and physical descriptions; it's important to interact with the horses that are available for adoption.
"I never recommend people adopt a horse that they haven't met," says Lori Neagle, executive director of the Kentucky Equine Humane Center (KyEHC). "Sometimes they don't bond, or there might be another horse they like even better. We always encourage people to groom the horse, lead him and get a feel for how they're going to relate to the horse." Once you've found that special horse, the adoption process begins.
Application Pending
When potential adopters (who must be 21 or older) fill out an application at the KyEHC, the first step in processing it is to verify that the facilities at which they plan to keep their new horse are sufficient. This requires that adopters provide proof of residence and photos of fencing, pastures, gates and shelter.
Read more from "Opt to Adopt"
After the Poll, Further Reading on Topics Related to Adopting a Horse
◆ My Right Horse Adoptable Horses of the Week
◆ MyRightHorse.org
◆ The Right Horse
◆ My Right Horse Connects Horses and Adopters
◆ 7 Steps to Finding the Right Horse
◆ 8 Things to Know Before You Adopt a Rescue Horse
◆ Horse Adoption Myths
◆ Help a Local Equine Rescue
◆ ASPCA Adds The Right Horse Initiative to Increase Equine Adoption Efforts Nationwide
◆ Homes for More Horses
◆ Helping Horses with The Right Horse