HorseIllustrated.com readers cast their vote in the weekly poll on "What do you do to prep for fall/winter for your horse farm?" to learn more about the fall prep on a horse farm by our readers. Catch the poll results on this page, along with more resources on the topic of fall prep on a horse farm.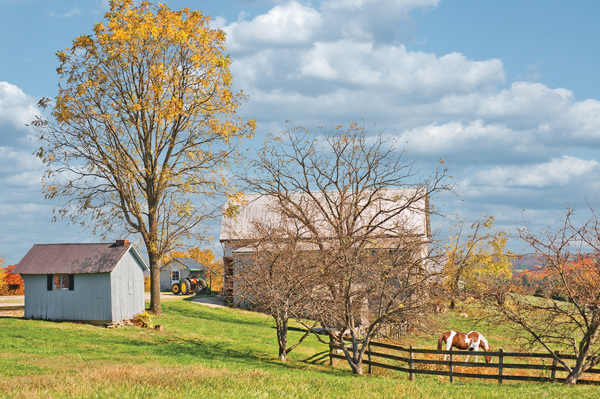 When it still feels like fall to you, your horses know better! And they start putting on their winter coats in response to the diminishing hours of daylight, whether there is a chill in the air, and this winter coat is a forerunner of the cold weather to come. Why not spend a few hours—or days—getting your stable and farm ready? It's a lot more pleasant to do fall and winter farm prep work while the weather is still nice, and there are a few jobs that you won't be able to do once there is snow on the ground. Here are a few things you'll want to prepare.
Blankets: Do you blanket your horse in the winter? Perhaps you have an older horse, or one that is clipped or doesn't naturally put on a very thick coat. Before winter hits is the time to sort through the shelves in the tack room and find these items that haven't been in use since March.
You did remember to wash them before you stored them, right? If not, a quick trip to the laundromat might be in order. While you're at it, clean and put away some of your summer horse equipment: fly sheets, fly spray, fly masks, fly traps…you get the idea.
Further Reading on Fall Prep for a Horse Farm
◆ A Horse Owner's Fall and Winter Preparation Checklist
◆ What Fall Cleanup Means on a Horse Farm
◆ How to Reduce Your Risk of a Winter Barn Fire
◆ Poll: Fall Farm Prep for Horse Health