HorseIllustrated.com readers cast their vote in the weekly poll on "Which horse health care providers do you consult with to optimize your horse's health when he is healthy?" to learn more about the horse health care team used by our readers. Catch the results on this page, along with more resources on the topic.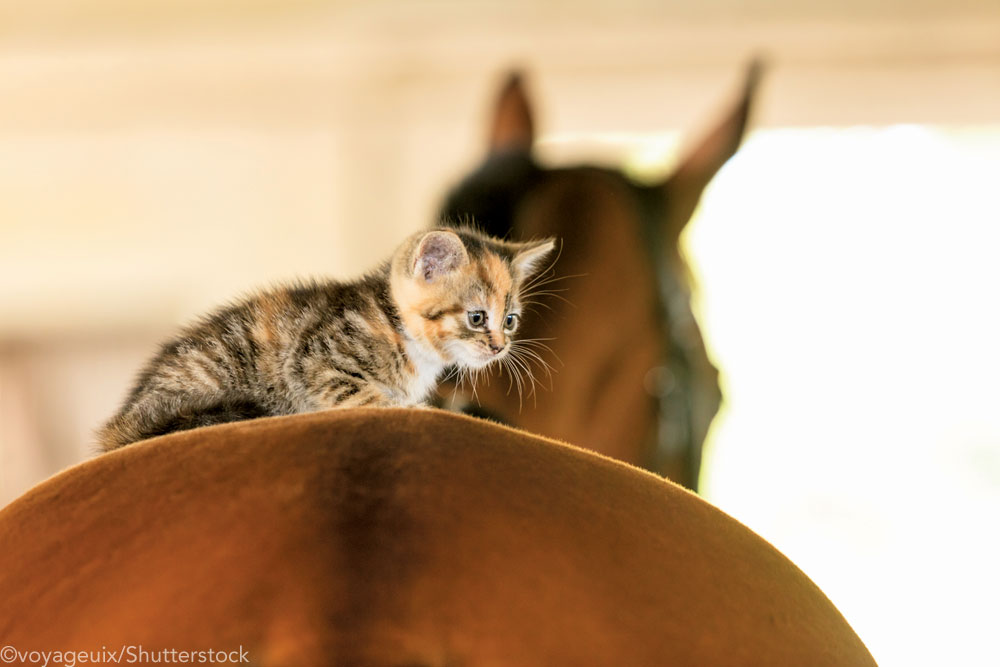 Read more stories from our most popular column, Vet Adventures from Dr. Courtney Diehl, such as the one below. These stories give insight into a day in the life of one of the horse health care providers listed in the above poll … a veterinarian.
---
I was drawing up my vaccine doses for a farm call while the barn owner, a nervous woman named Lauralee, was fussily catching horses and moving them to their individual stalls for their checkups and spring shots. The farm cats wound around my ankles and stood on their hind legs to inspect my tote. One explored the innards of my work truck, finally curling up to sleep on a grubby Carhartt coat on the back seat. I made a mental note not to drive off with the cat at the end of the visit.
A List of Demands
Tote in hand, I entered the barn. Lauralee was in full swing.
"Courtney, I've collected and bagged manure samples and labeled them. They're in the refrigerator. The farrier adjusted Ricky's angles because his hips were popping, and he explained that he needed to add some compound to the toes and put special shoes on because there was an imbalance, so I just need you to make sure the hip popping has stopped.
"Babe just isn't herself, so I've talked with Dr. Yesman, who felt that she needed bloodwork, and also to check her urine, so we need to collect that. I also want to X-ray Everett's left hock, not the right, because I called Dr. Brilliant and she thought the hock was the problem, but I don't want the full series, just two views that she said gave the most information, because I really can't afford to spend a lot on her or any of the others because my husband says you charge way too much. So that's our list so far. And Dr. Amazing will be out tomorrow to check teeth and do dentals."
More Stories from a Horse Health Care Provider