HorseIllustrated.com readers cast their vote in the weekly poll on "How often do you wear a helmet when riding a horse?" to learn more about helmet usage of our readers. Catch the poll results on this page, along with more resources on the topic of horse riding helmets.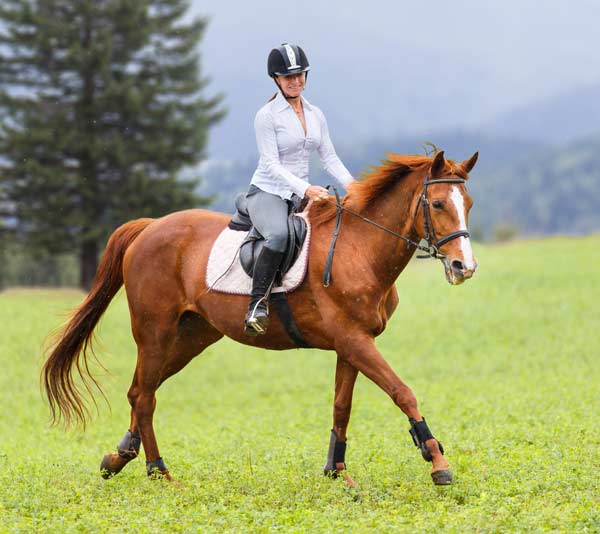 Two decades ago, if you needed a riding helmet, you went to the local tack shop and picked one out of a selection of nearly identical black velvet-covered hats. Today, riders have more choices than ever when it comes to buying protective headwear.
Find Your Style
Wearing a helmet every time you ride is a simple, proven way to reduce your risk of head injury. While helmets are now required in many competitive disciplines, recreational riders of all ages and experience levels are also taking advantage of the safety and style innovations of modern protective headwear. One of the positive outcomes of more widespread helmet usage among equestrians of all disciplines is that manufacturers have created an array of styles for everyone.
The good news for traditionalists is that the classic black velvet look is still available. However, thanks to advances in design and technology, English riders have plenty of sophisticated and sporty options for both showing and schooling.
It's taken some time for western riders to get on board with wearing helmets, but styles designed for the western market are helping to increase the appeal. Western design elements include leather-look coverings, conchos and decorative stitching.
Continue reading "Find the Right Riding Helmet"
Further Reading About Horse Riding Helmets