It's good to know the actual height of your horse, especially if you are showing, shipping, or selling him. Here are some tips on how to measure your horse's height. Horses are measured in hands. Each hand is 4 inches.
Horses can be 15.3 hands, but they can't be 15.4 hands—that would actually be a 16-hand horse.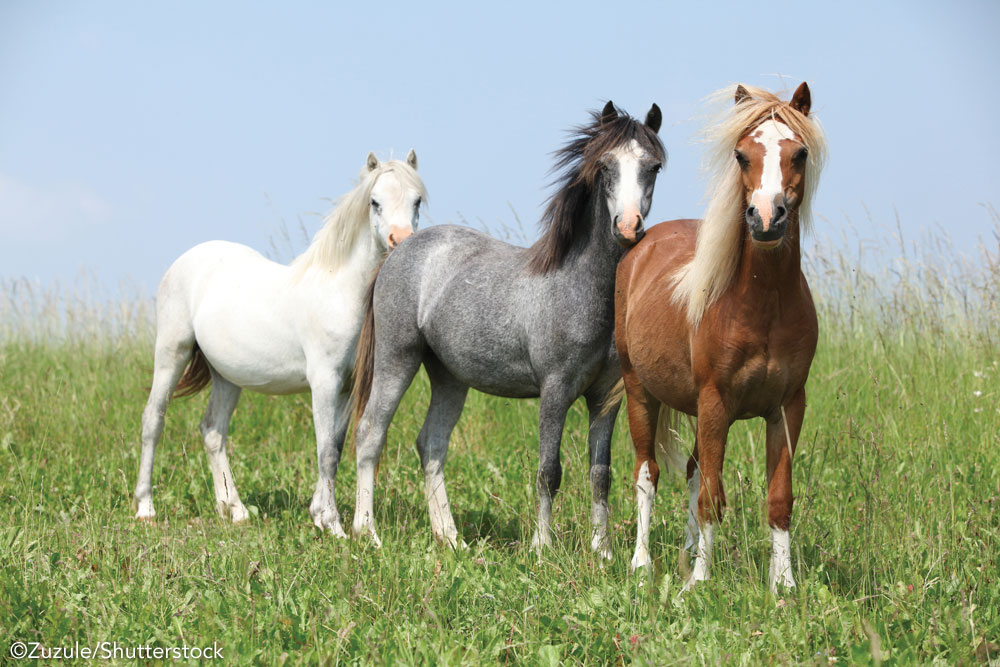 Horses measure over 14.2 hands; a pony measures 14.2 hands or under. For some competitions, ponies have to be measured to obtain an official "pony card." The card puts them in the appropriate height category:
Small ponies measure 12.2 hands and under.
Medium ponies measure 12.3 hands to 13.2 hands.
Large ponies measure 13.3 to 14.2 hands.
How To Measure
To measure a horse's height, you'll need at least one horse or pony to practice on, a horse-measuring device (tape or height measuring stick), and a flat surface for the horse to stand on.
For safety, it's best to have someone hold your horse while you measure height. When measuring, your horse should be standing as square as possible, not stretched out behind or resting a hind foot, and on a flat surface. Measure from the base of the front hoof up to the top of the withers.
Troubleshooting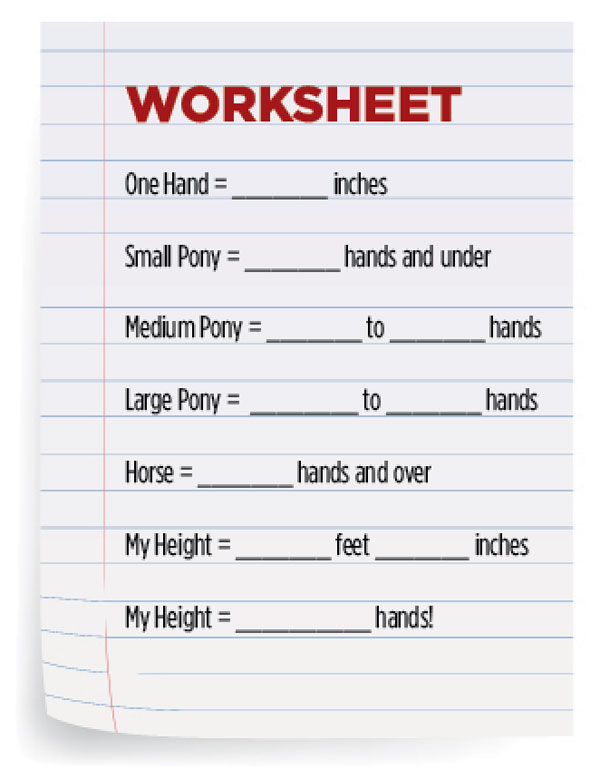 Sometimes horses are a bit afraid of the measuring device. Make sure to show them what you're doing to help them remain calm.
If a horse is too tall for you to reach his withers, adult assistance might be needed. If no live horses or ponies are available, practice with pictures, trying to get as true to size as possible. Some people live near parks with statues of horses where you can practice measuring. You could also draw a picture of a horse in chalk and measure your picture. For fun, have someone measure you from your toes to the top of your head so you can figure out your height in hands!
Brought to you in partnership with the United StateS Pony Clubs Find this lesson in the USPC Manual of Horsemanship Basics for Beginners D-Level (2nd edition), page 249. For more fun lessons like this, join Pony Club! www.ponyclub.org
---
This article originally appeared in the January/February 2019 issue of Young Rider magazine. Click here to subscribe!