Read on to learn more about off track thoroughbred (OTTB) adoptions.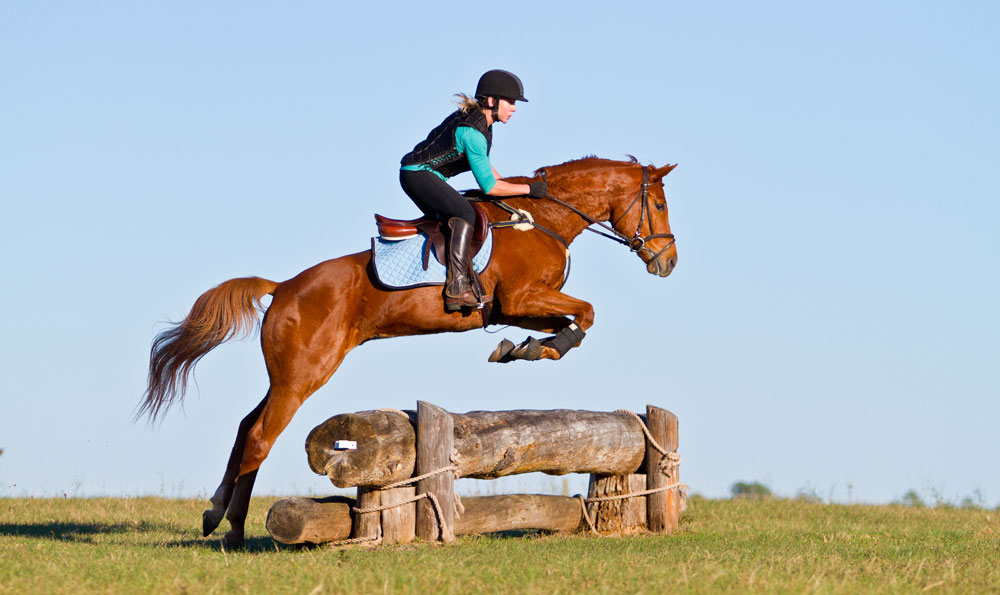 Years ago, Michelle McCombs ran barrels with her Quarter Horse. But she gained special insight into the potential of Thoroughbred horses when she worked at a racetrack in her native Texas.
"I became familiar with Thoroughbreds—their athleticism and temperament," she recalls. "These horses are incredible."
So when it came to adopting a horse, McCombs knew that she wanted an off-the-track Thoroughbred (OTTB). After perusing descriptions of adoptable OTTBs on the New Vocations website, McCombs settled first on Decisive Move (now called Romey), whose racing career was cut short by a torn ligament that recovered with rest.
"After I adopted Romey, I kept looking at the website, and I noticed that Modern Child (now named Frankie) had been on the site for about three years," she says. "Finally I said, 'I have to go get him.'"
Frankie's racing career ended when a sesamoid fracture made it impossible for him to run.
"Now I have two wonderful trail horses," says McCombs.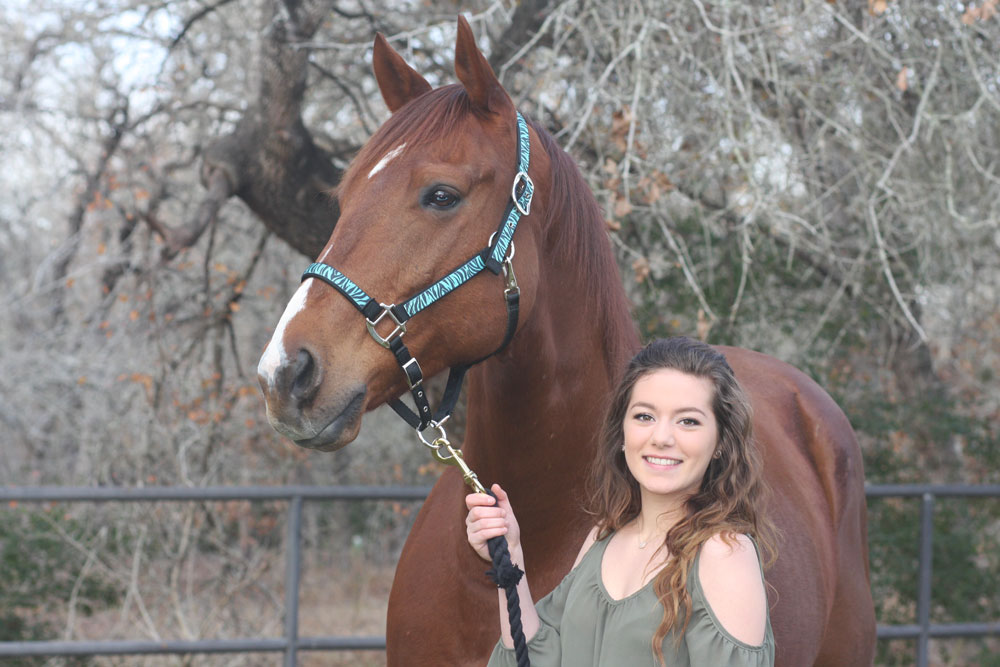 Increased Demand in OTTB Adoptions
"When we were young, Thoroughbreds were all we rode; I grew up with them," says Beverly Strauss, executive director and president of the MidAtlantic Horse Rescue Inc. This Maryland-based organization purchases OTTBs at auction and takes in those surrendered by their owners.
Even so, the breed's popularity declined as prospective adopters bought into Thoroughbreds' perceived reputation for chronic injury and behavioral unpredictability. This would seem to render them unfit for non-racing disciplines.
"In 2002, nobody wanted to hear about OTTBs," says Strauss. "But a lot of the horses that are adoptable aren't even finished growing, or haven't had a long career on the track."
In fact, the majority of OTTBs that become adoptable do not have any racing-related injuries. Often they are donated to adoption programs because they have not been as competitive on the track as their owners wanted.
"Only about 5 percent of the horses that come to us have had chronic injuries that affect their quality of life," says Anna Ford, director of the Thoroughbred program at the New Vocations Racehorse Adoption Program. "Some horses do have common injuries, such as bowed tendons, minor pastern or knee chips, and sesamoid fractures. We typically have surgery done on any horses that would benefit from it. "
Meanwhile, the breed's reputation for being too "hot" for average riders to handle is also ill-founded, says Erin Harty, director of communications for the Retired Racehorse Project.
According to Harty, adoptable OTTBs are trained not only to compete in athletic equestrian disciplines, but as trail and even therapy horses.
"Those that have raced have already been exposed to a lot," Harty says. "They may have shipped long distances [and] competed in front of large crowds. They also run the gamut as far as personalities go. Although they have a reputation for being hot or spooky, they don't all fit that mold by any means. There are OTTBs packing kids around short stirrup classes and being used in equine-assisted therapy programs."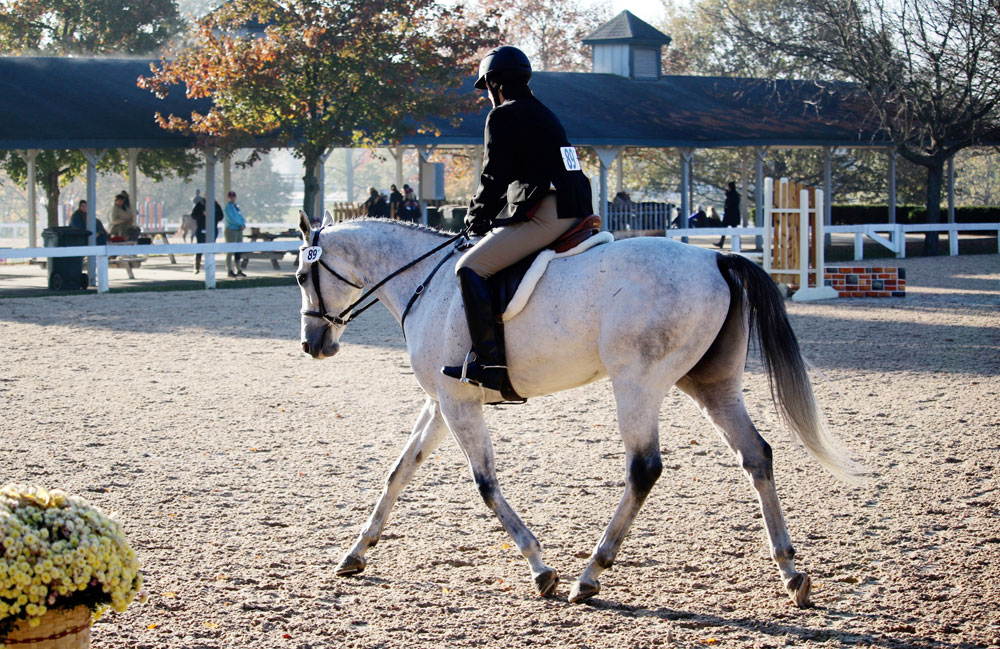 OTTB Adoptions: Thoroughbred Makeover
To showcase what OTTBs can do, the Retired Racehorse Project sponsors the Thoroughbred Makeover, a competition for trainers working with OTTBs that have less than a year of re-training. There are 10 disciplines to compete in, ranging from dressage and jumping to barrel racing and ranch work.
The pairs compete for $100,000 in prize money and the title of America's Most Wanted Thoroughbred. "Trainers" can be professionals, amateurs, or even children that are selected based on their application. In 2018, a record 794 trainers have been accepted for the October competition.
Professional trainers Clare and Tom Mansmann recently took part in the eventing division, Tom aboard David L in 2016 and Clare aboard Noosh's Tale in 2017. Tom also catch rode in show hunters and show jumpers in 2017. According to Clare, OTTBs are gaining popularity among equestrians of all ages, including those who simply want to pleasure ride.
"People do use OTTBs as trail horses, and we've had people buy Thoroughbreds from us who were in their 50s, 60s and 70s," says Clare. "I think the main questions are: Do you have a plan [for] what you want to do with the horse, how flexible is the plan, and are you willing to work with a trainer?"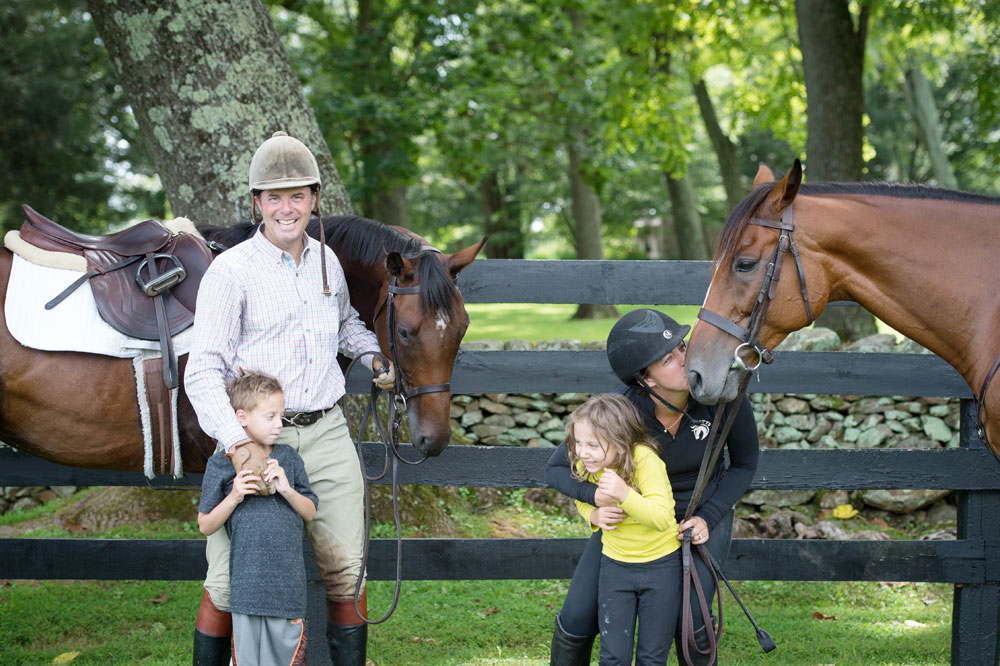 OTSBs
But it's not just OTTBs that are gaining popularity among a diverse group of equestrians. Standardbreds that have retired from harness racing careers are sought after as well.
In fact, when Rachel Meffe began her search for a horse to use as a fox hunter, she began by researching adoptable Thoroughbreds through New Vocations. But after in-depth talks with the organization's trainers, Meffe ended up adopting Lincoln, a Standardbred who had come to the agency after his trainers discovered his penchant for breaking gait mid-race.
"He would break into a canter [instead of trotting], which is perfect for me," Meffe recalls. "That's exactly what I want."
Since then, the pair have participated in fox hunts with other Standardbreds.
"He's never, ever done anything aggressive—in fact, he's been just wonderful," says Meffe. "The key is to ask [adoption organizations] for guidance and then take their advice."
Unlimited Potential
Finally, Strauss credits the racing industry's interest in aftercare with bringing their horses to agencies that specialize in Thoroughbred adoptions. She believes the breed's potential is finally being recognized by equestrians in a number of disciplines.
"These horses are ridden 365 days a year," says Strauss. "You don't get that with other breeds. They also want to be with people; they are raised by people from the time they're born. They only want a job, and they're a great option for many disciplines."
McCombs agrees that second careers benefit both OTTBs and their adopters.
"Let them be horses again, let them catch their breath, and give them a chance," she says. "They are a wonderful choice."
OTTB Adoptions: Sound Advice
Today, Thoroughbreds are increasingly retiring from the racetrack and moving on to adoptive homes where they excel in second careers as performance horses. But physical soundness is a consideration when prospective adopters consider the potential of off track thoroughbreds.
"Most of the horses that come into organizations like New Vocations are donated by their owners because they didn't make enough money on the track [for a] return on the owner's investment," says Tom Lenz, DVM. "These horses are not old, and generally they aren't injured."
Bowed Tendons
Even so, some animals that arrive at OTTB adoption organizations have common physical conditions, such as chronic tendinitis and osteoarthritis, but these don't preclude their participation in a useful second career. For example, an old bowed tendon would not necessarily prevent an OTTB from having a second career as a hunter/jumper.
"It would depend upon the severity of the original injury and the degree to which the tendon has healed," says Harry Werner, VMD.
Bone Chips
He says that other conditions, such as bone chips and ringbone, are more serious and are generally more expensive to correct. Some OTTBs have bone chip injuries that may affect their second careers.
"It depends upon the location of the chips, and whether or not there is secondary damage to the joint," Werner explains. "Surgery is the only way to remove them."
Ringbone
By contrast, ringbone is a progressive degenerative disorder that can eventually end a horse's athletic career. With good management, however, the condition may be slowed so that the horse can still participate in less demanding disciplines or be adopted as a non-riding horse.
"Early ringbone cases often respond well to injection of anti-inflammatory drugs into the joint," says Werner. "However, more advanced cases carry a poor prognosis for any athletic endeavor."
Pre-existing conditions are revealed during thorough veterinary evaluations carried out on every horse at all legitimate off track thoroughbred (OTTB) adoption organizations. Even so, both Werner and Lenz recommend that prospective owners obtain an evaluation from an independent veterinarian before adopting.
This article about off track thoroughbred (OTTB) adoptions originally appeared in the June 2018 issue of Horse Illustrated magazine. Click here to subscribe!