Do you think you have the best veterinarian? These stories from HI readers about incredible vets might give your vet a run for their money!
Best Vet Finalist: Dr. Kristi Gran
This past year, as a 38-year-old rider in the saddle since age 10, I was finally blessed with the opportunity to own my own horse, an off-track Thoroughbred, Cambridge Gray. My standards were high when selecting a veterinarian to do the prepurchase exam on my dear Cambridge. Dr. Kristi Gran, a Purdue University veterinarian board certified in internal medicine, quickly passed the test and approved Cambridge with flying colors.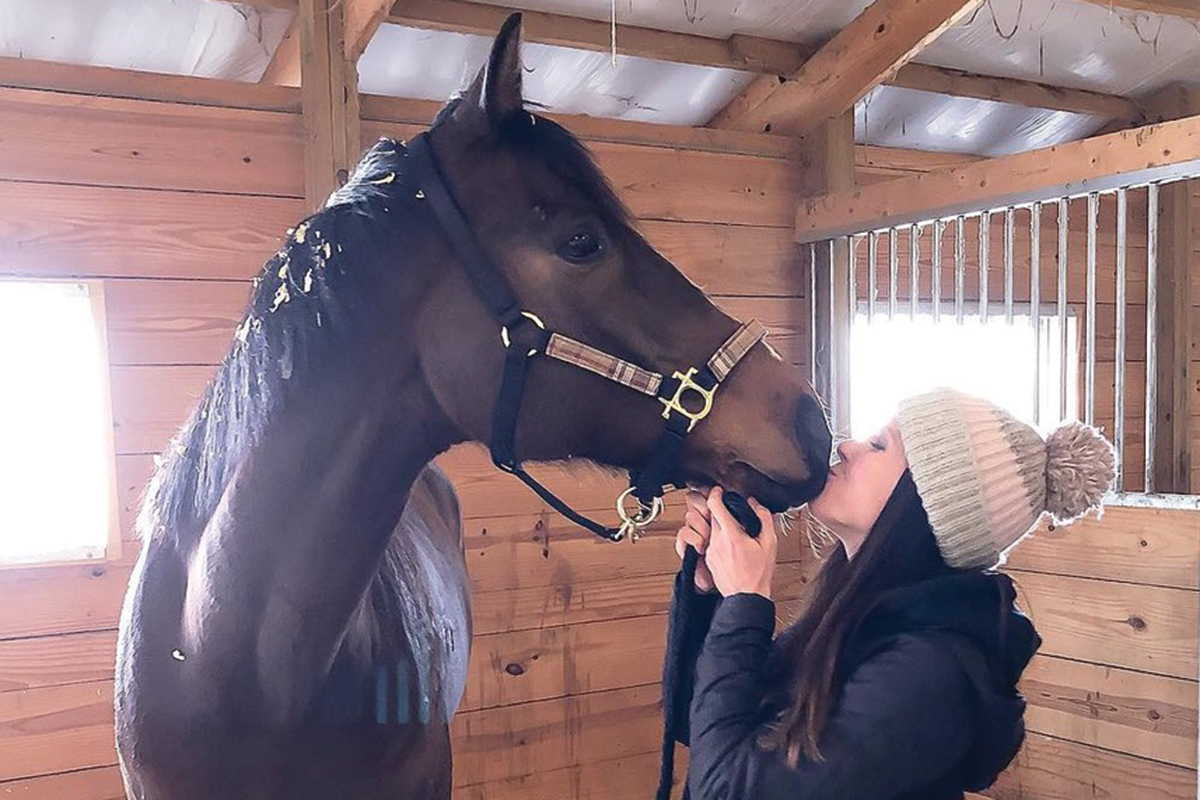 We had a wonderful winter. He jumped, gave pony rides to my four kids, and participated in horse shows where he won grand champion. We had big plans and bigger dreams. Then came summer. In May, Cambridge grew a shaggy coat and started sweating in patchy places. Dr. Gran came to the rescue and started blood work, trial treatments, and a myriad of medications. As the summer wore on, Cambridge shut down. Through many tests, hours at his side, and treatment trials, Dr. Gran concluded the impossible: Cambridge was diagnosed with anhidrosis, a condition causing his sweat glands to shut down one by one.
She gave us all that she had, trying every treatment possible and consulting with specialists all over the country, but tragically, Cambridge eventually suffocated from the inside out, passing on a sad summer day with Dr. Gran by his side. Dr. Gran was with us for every question, every treatment, every joy, and every heartbreak. She worked well beyond any expectation of any veterinarian. She is truly the very best.
— Kathryn Sharer, Fort Wayne, Ind.
Best Vet Finalist: Dr. Chris Weber
After sending us for diagnostics at Tufts, my horse was diagnosed with inflammatory bowel disease of the small intestine. Dr. Chris Weber worked with me and my boarding barn owner to treat my horse and get him back on track. After six months of constant vet visits and multiple phone calls, my horse was back to normal.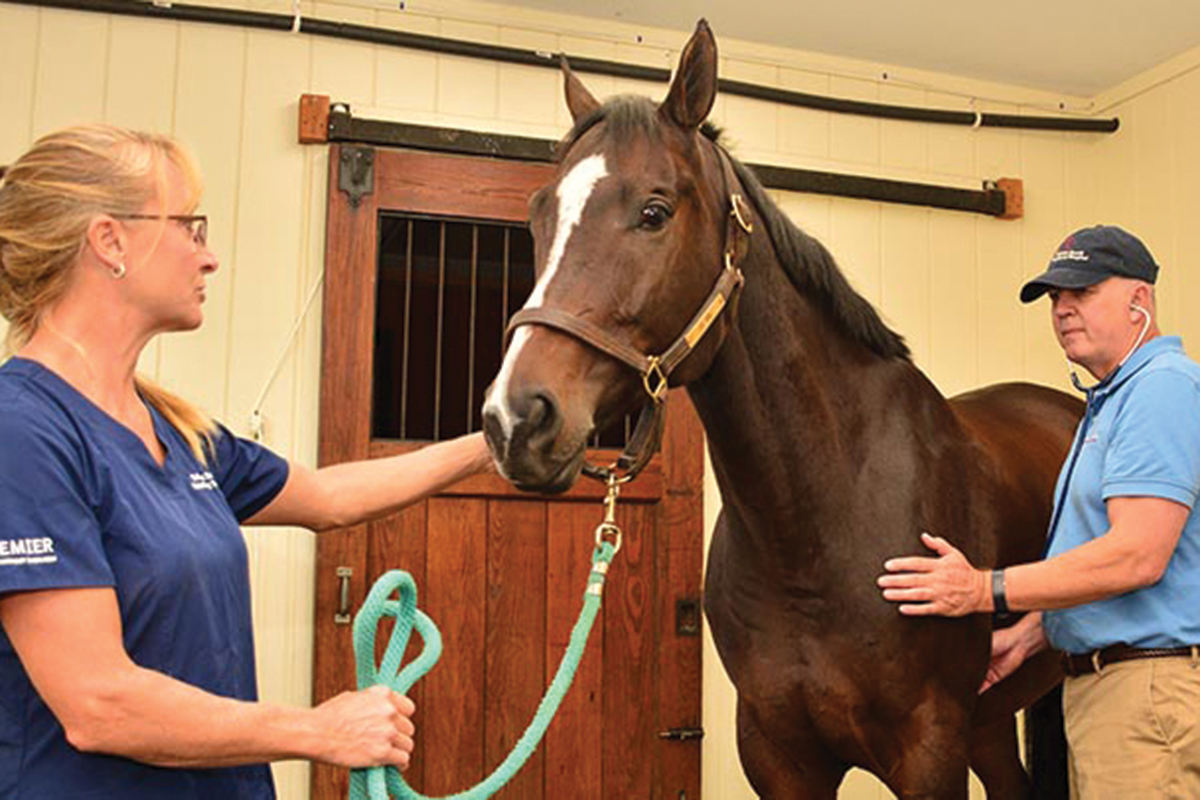 I am lucky enough to call Dr. Weber my vet and my boss. I have been Dr. Weber's technician at Salmon Brook Veterinary Hospital for nine years now. The care and compassion he showed me and my horse is the same he shows to all of his clients.
Dr. Weber is a strong believer in educating our youth. He has volunteered his time on numerous occasions at schools, after-school programs, and community events, teaching kids about veterinary medicine and basic care of their horse.
— Ashley Sharpe, Enfield, Conn.
Best Vet Finalist: Dr. Megan Fine
When we had exhausted all possible treatment for our elderly mare, Maja, and it was apparent that she was tired, Dr. Megan Fine of Cranberry Creek Equine Veterinary Services took the time to speak with me and my daughter, explaining the process and telling us what to expect when we were deciding to make the appointment.
We sat on my front lawn and chatted for a long while. She caringly answered every single question, sometimes more than once. And again, on the day of the appointment, Dr. Fine's "bedside" manner was exceptional, as was the care she administered to Maja. She talked us through every step and made sure that Dakota (my other horse, and Maja's companion of 10 years) was reacting as well as could be expected.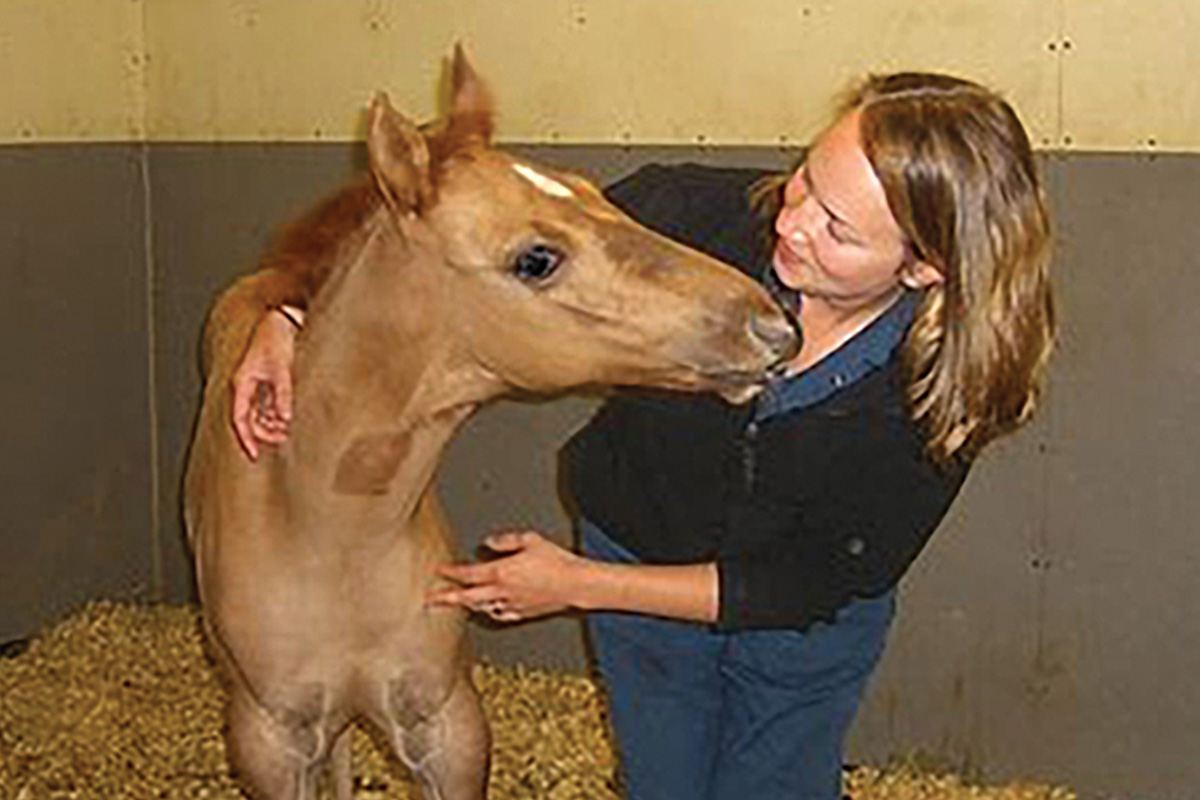 She is an excellent teacher, as well! My daughter is considering becoming a veterinarian, and Dr. Fine offered for my daughter to shadow her for a summer. She exercised patience, understanding and proudly displayed her passion for helping the patients she tended to. Thanks to Dr. Fine, my daughter followed her example and started in the vet tech program at our local college.
— Chantale Tremblay, Ontario, Canada
Best Vet Finalist: Dr. Eric Bohl
As a 10-year 4-H member during childhood, I learned about horse care. As an adult, I read books and Horse Illustrated and learned from a previous boarding facility about horse care. But watching my 27" Miniature therapy horse, Bugle, colic on my farm left me wide-eyed and helpless. I knew colic would be an expensive surgery or death sentence if not caught in time.
My first panicked phone call to Dr. Eric Bohl was met with a soothing voice. "I'm on a farm call now; I'll be done soon." Twenty minutes later he called back to check how things were going. He would be at my place in 15 minutes. He told me to keep walking Bugle but to let him rest if he wants.
I had only met Dr. Bohl once, when I found his name on the internet as an equine vet in the rural area I had just moved to. He had given my horses their shots that spring. We hadn't built a relationship yet, but the night I called in a panic because my baby could die, he acted like an old friend with all the right words. He stayed 90+ minutes administering meds, assuring me that "Bugle's vitals are stable; he'll be fine. It's colic caused by dehydration. You knew the signs and caught it early."
While administering mineral oil and water, he asked about my horses. We talked about my profession as a teacher and the therapy visits Bugle and I had made to local nursing homes and to a youth homeless shelter.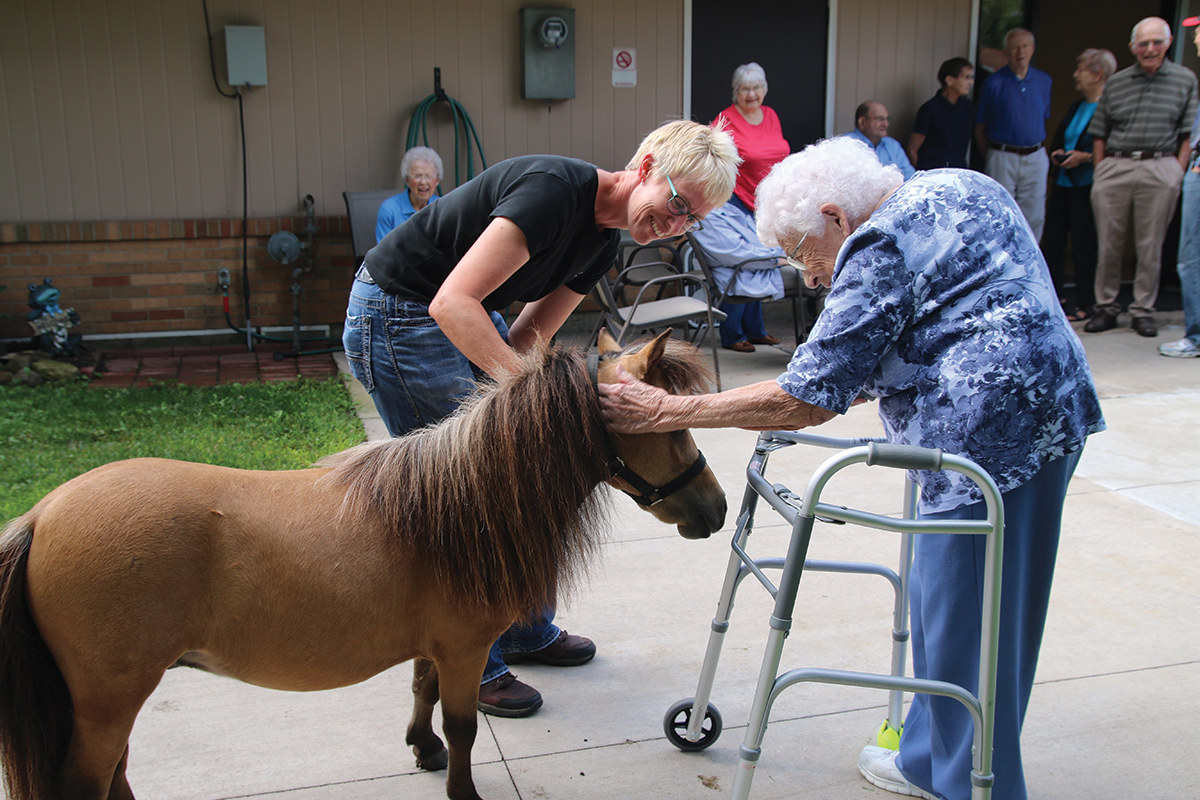 Dr. Bohl put his family dinner on hold to tend to Bugle. Before leaving he said, "Don't hesitate to call if you need anything. I can come back or talk you through it." He reassured me that because I checked in on my horses after my dinner, it was caught in time. He melted my anxiety and reassured me I'm a great horse mom. That's Best Vet material!
— Darla Ramberg, Roberts, Wisc.
Best Vet Finalist: Dr. DeAnn Hughes
Eleven years ago, I moved to a very rural area in Central Kentucky with few veterinarians, much less equine specialists. Fortunately, about 10 years ago Dr. Hughes, who grew up raising, riding and showing horses, started her practice as an equine specialist.
She has gone the extra mile to stay current in her knowledge and (pre-COVID) to provide her customers with free seminars to make sure our horses and mules get the benefit of the most recent veterinary recommendations. With COVID, she has changed her practice from at her farm to providing all routine, dental and emergency care at your barn with blood and fecal specimens processed on her equipment rather than sending them off.
She is personable and open to calls asking about routine problems, like wound treatment and hoof soreness. If you have an emergency, she listens, asks questions, gives you options, and explains the abnormal in understandable terms.
— Geri Guerin, Horse Cave, Ky.
Best Vet Finalist: Dr. James Tilley
Dr. James Tilley has been our vet for over 20 years, caring for and often saving the lives of our equine family members. Over the years I have found him to be a man of great skill and great compassion, not just for horses, but compassion for owners as well.
I have seen him in the dead of night, like last week when we had a severe colic, and he came out at 9 p.m. and worked on our mare until almost 11 p.m. after a day of being on the road and caring for horses all over central Arkansas. We live in south Arkansas and yet he came and saved her.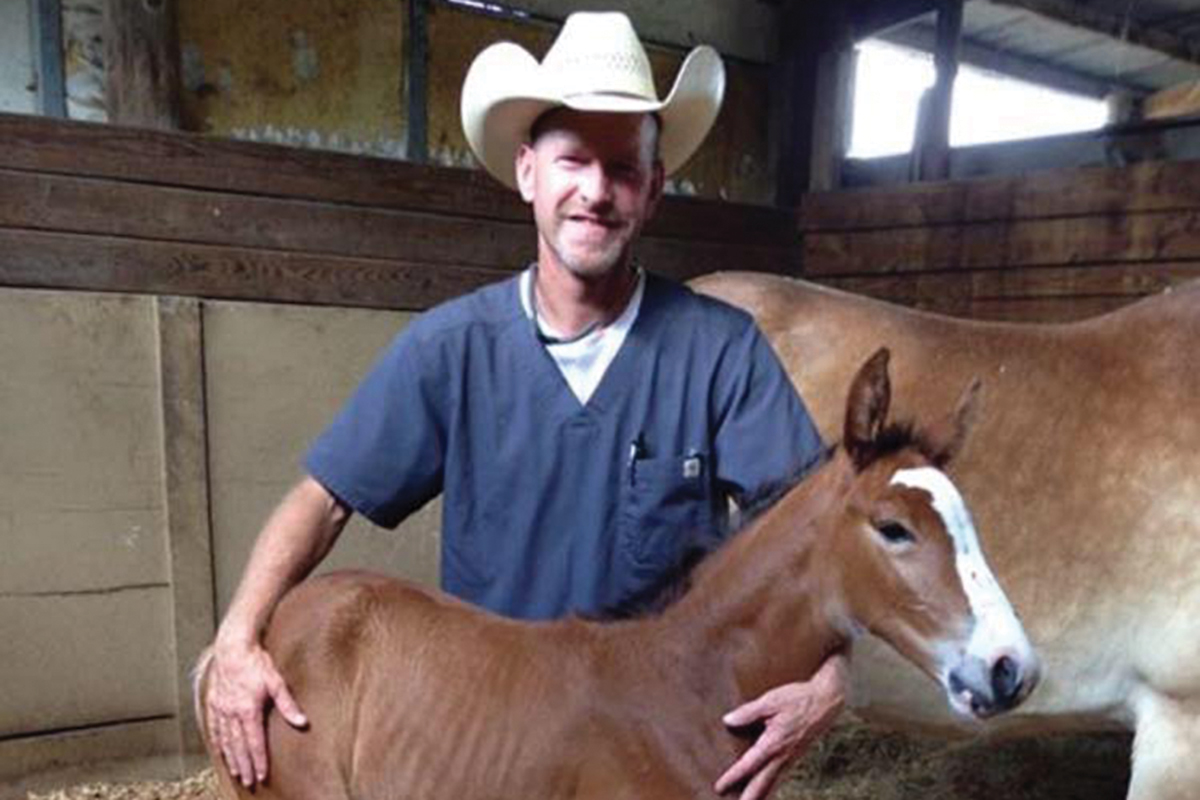 One of the best things about having James Tilley as our vet is the fact that he teaches the humans as he treats the horses. He shows up at your place and you will have education for yourself as well as healing for your horse. He is incredibly patient and understanding and a huge source of comfort when my horse is injured or ill.
I have been a professional horsewoman for the better part of 50 years and have had the privilege of working with many really good vets, but I haven't met any who can come close to this one. He has treated everything from lacerations to a bear attack. He has seen our horses through births and deaths and everything in between.
He is the very best marriage of the classic old-timey vet and the one with cutting-edge skills and equipment who will step in and save your beloved horse. He will do it reasonably, he will do it cheerfully, he will do it skillfully. "Best vet"? Not nearly high enough praise.
— Judith Vandermeer, Bismarck, Ark.