Years ago, horse shows were primarily defined by whether you wanted to walk/trot/canter (and maybe jump) or walk/jog/lope (and perhaps chase a cow). In contrast, today's horse show world also includes intriguing opportunities like western dressage, ranch versatility, competitive trail and working equitation. There's a competition experience for every type of horse and every level of rider. Are you ready to start horse showing?
Blue Ribbon Benefits
While winning a ribbon is great, horse show competition offers rewards that go beyond a momentary sense of accomplishment.
"I like the feedback I get from the judge's scorecard," says Pat Albee of Arizona, who raised and trained her Mustang gelding, Keeper. Her competitive goals include organized trail challenges and western dressage. "I also like aiming for a personal best. It's not so much about the ribbons, but instead, did I do better this weekend than the last time I showed? I also like the chance to test my horse. He crosses bridges and opens gates at home, but will he cross an unfamiliar bridge or open a new, different gate in competition?"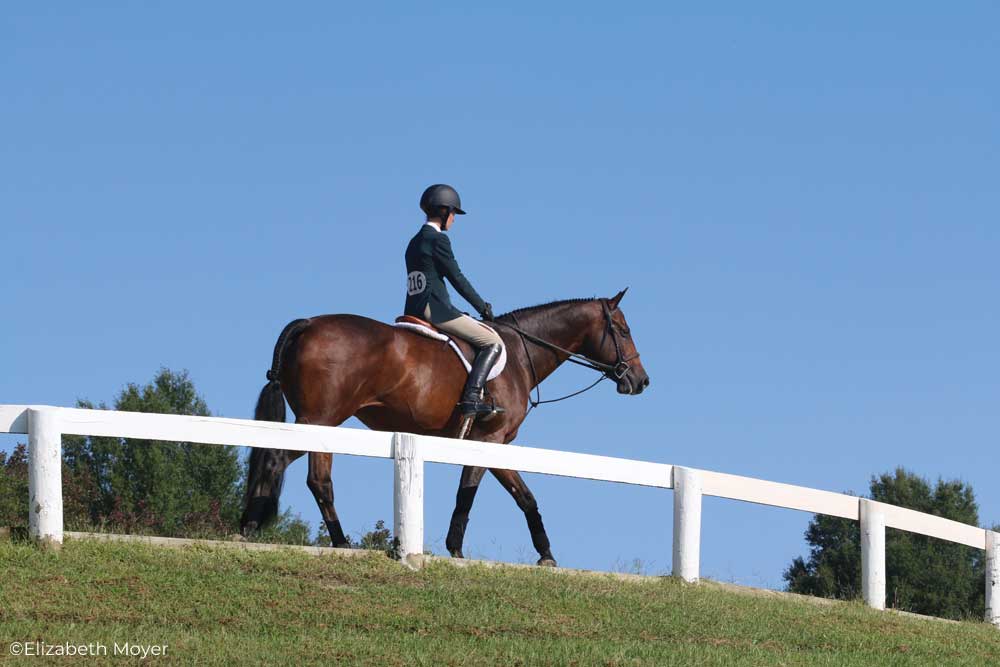 Acclimating a horse to the hubbub of a busy showground can pay off as well, because it serves as preparation for other new environments. A horse that's always kept at home and sheltered from unusual sights and sounds can come unglued when confronted with new stimuli. A few trips to horse shows can help solve that issue.
"The main reason I started showing is because I spend a lot of time—and let's be honest, money—on lessons and training," says East Coast hunt-seat rider Sasha Gilroy. "It's a natural progression to take that practicing to the next level, which is competing against my peers. But it's also really helped my horse. At first, my off-track Thoroughbred Otto would step off the trailer, see the other horses, and freak out. But after a few shows, he settled down and was able to concentrate. Now I can haul him to clinics or hack out on group trail rides and he's a perfect gentleman. He stays sane."
Finding Your Fit
With so much to potentially gain from showing, how do you start horse showing? Fortunately, horse shows span a wide range of levels, from casual playdays at a local stable to elite events. You just need to figure out where you and your horse fit best.
Is your horse registered with a particular breed? Look for regional affiliates that hold monthly or seasonal shows. Although your horse may not be the quintessential representative of the breed, most breed shows include classes that are geared toward performance rather than perfect conformation. Jumpers, country pleasure and gymkhana games are just a few examples.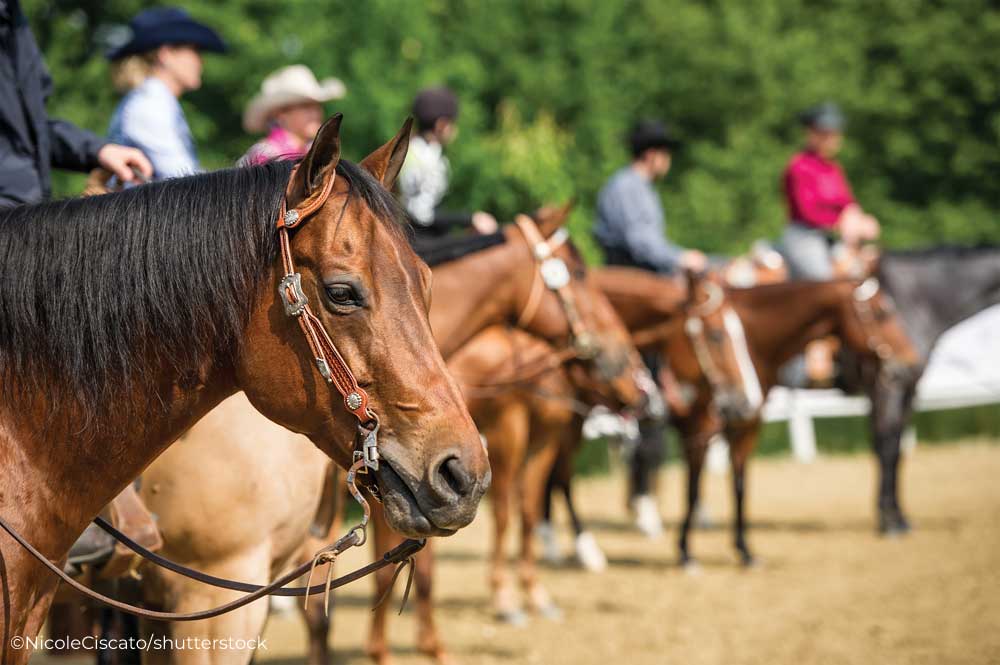 Perhaps you earnestly pursue a certain riding discipline, yet believe that your horse isn't quite up to starring in the major leagues. Using professional input gleaned from lessons and clinics, you can still be competitive. Hunt seat equitation medals, western horsemanship and showmanship take much of the emphasis off your horse's style and movement and instead focus on how the two of you function as team. Your ability to guide and control your horse is paramount.
Once you've decided to start horse showing, it's OK to start small. In fact, your first few competitions should be at a venue where you feel almost at home. That's the best way to avoid feeling insecure and overwhelmed. Plus, at smaller shows it shouldn't be necessary to splurge on a whole new wardrobe of fashionable show apparel. You needn't apologize to family, friends and barn buddies because you aren't campaigning for a spot on the next World Cup team.
Ultimately, you'll have a much more enjoyable time if you compete according to your own goals and what feels right for you.
---
This article originally appeared in the June 2019 issue of Horse Illustrated magazine. Click here to subscribe!