Rehabilitating horses who have experienced abuse or neglect and giving it new life can be a very gratifying experience. However, there is a lot more that goes into it than just tender love and care.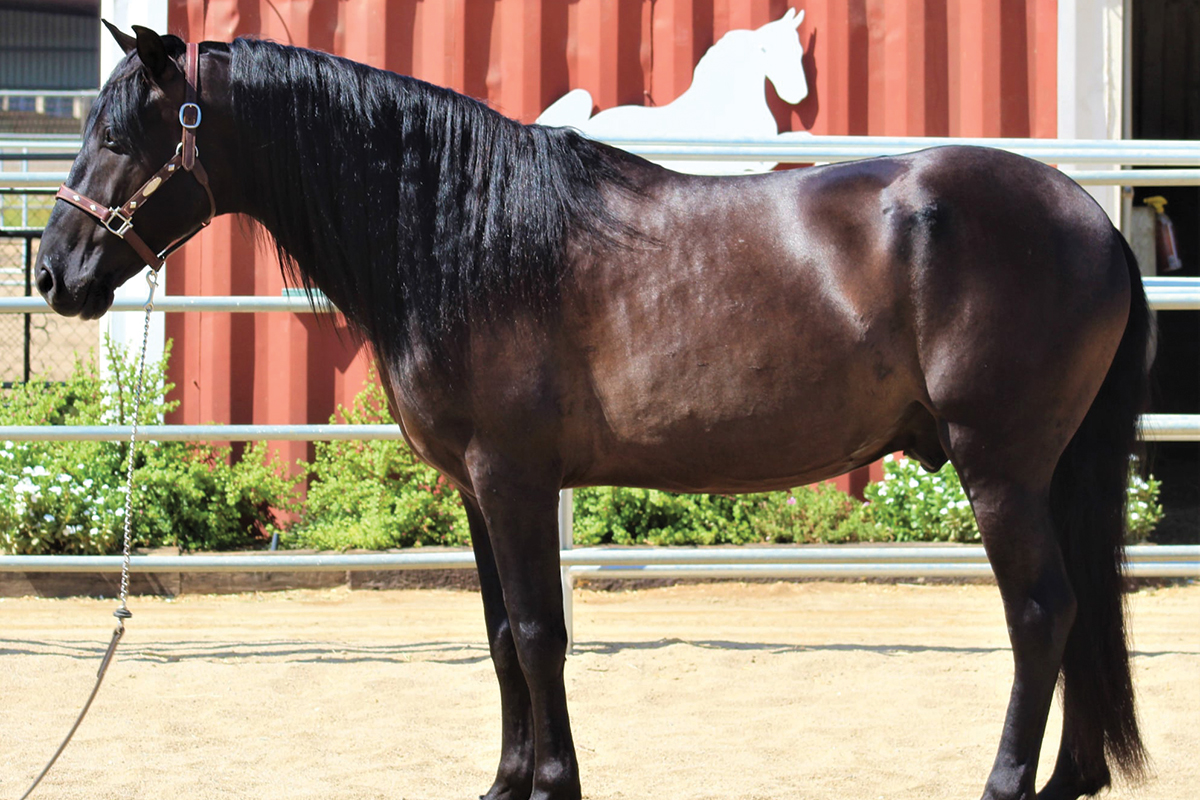 Luke Castro
of Norco, Calif., has been working with horses in need since 2012, when the Great Recession was considered officially over but continued lingering in the horse industry. He noticed horses being dropped off at auctions and people letting horses loose in his area with no intentions of caring for them anymore.
That's when he realized there was a need for someone to take care of these malnourished, abused, and neglected horses and help them recover and find new homes. He felt particularly drawn to horses in need because of his own background in a "not-so-great" neighborhood, where they didn't have much. He now works rehabbing the horses with his fiancée, Juliet Garcia.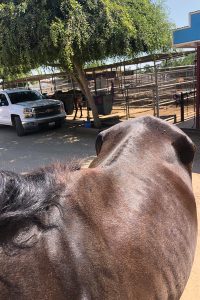 Stepping in to Help
"Our first goal for these horses is to get them out of the horrible situations they are in, like being starved or from the auction or animal shelters," says Castro. "Our second goal is to get them healthy, which oftentimes can be a lot of work, especially for horses that were previously starving."
Starving horses can get refeeding syndrome if not slowly and carefully nourished back to good health under the guidance of a vet. These horses are using protein from their muscles to fuel their bodies, and if their nutrition isn't carefully monitored, they can experience organ failure.
Another step in the rehabilitation process is to assess the horse's behavioral and mental needs. Castro says some horses just need extra love and lots of spoiling to help with their psychological wellbeing. Once a horse is happy and healthy, Castro begins short groundwork sessions. These sessions also help the horse build muscles he will need to be started under saddle. 
Once Castro feels the horse is ready, he will increase the groundwork and eventually start riding him. The goal after that point is to find the horse a forever home where he will be loved and never mistreated again.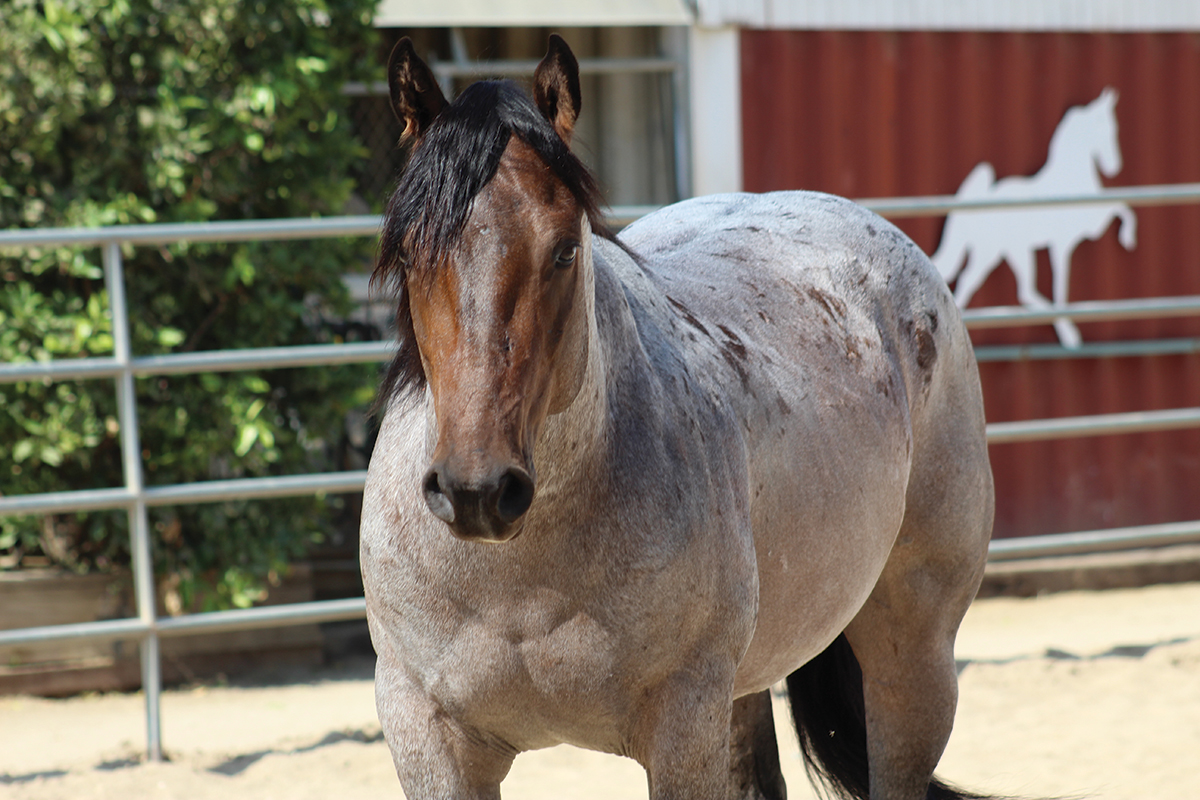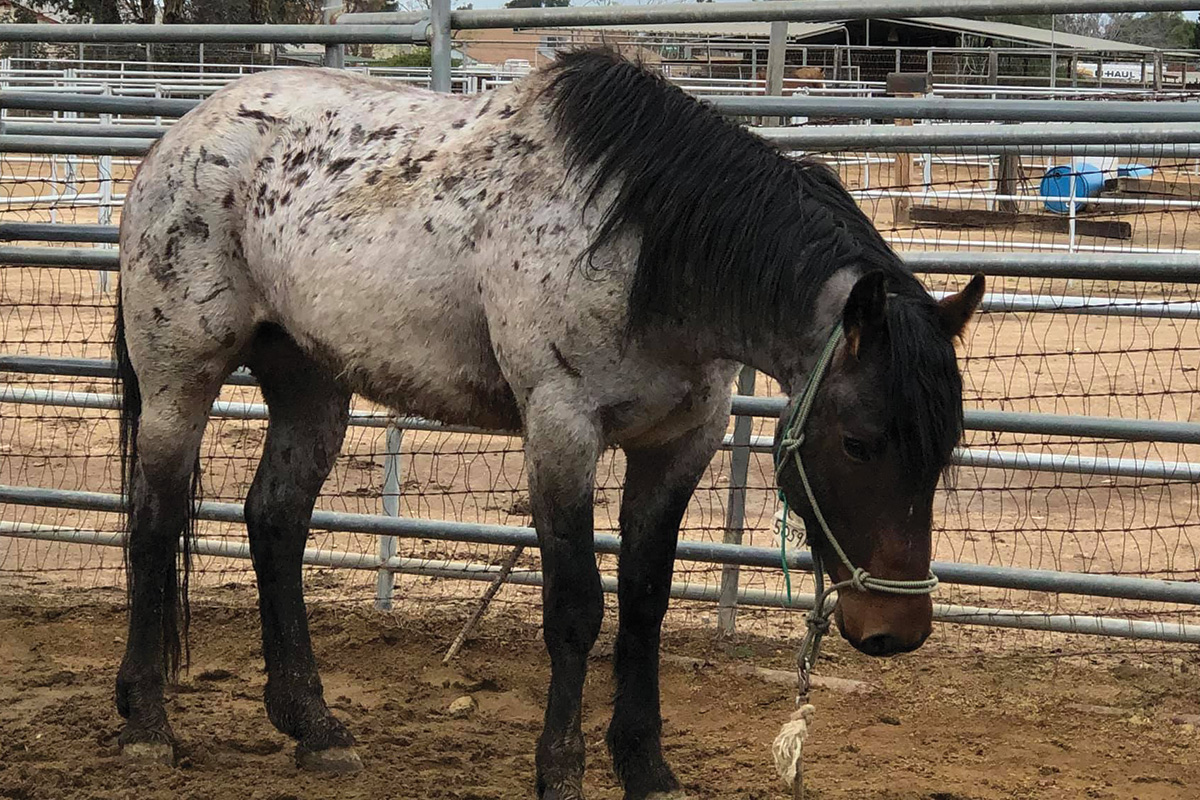 "We have helped rescue facilities in Southern California get some of their horses adopted," he says. "We have also helped the public when they come to us. Sometimes there are good people out there who are responsible enough to know they can no longer afford a horse, or whatever the situation may be, and they call on us to help them rehome the horse. We gladly try to help them as much as we can."
Remington's Story
Remington was a particularly special horse to Castro because he was able to team up with One Day Moore Animal Rescue to save her from an uncertain fate at auction. She was extremely scared and malnourished when Castro took her home. 
His veterinarian and farrier advised him to euthanize the mare; however, Castro felt the need to give her a chance. With some time, training, and patience, she made a complete turnaround into a beautiful horse and an incredible riding partner for her adopter, Chelsie Ward.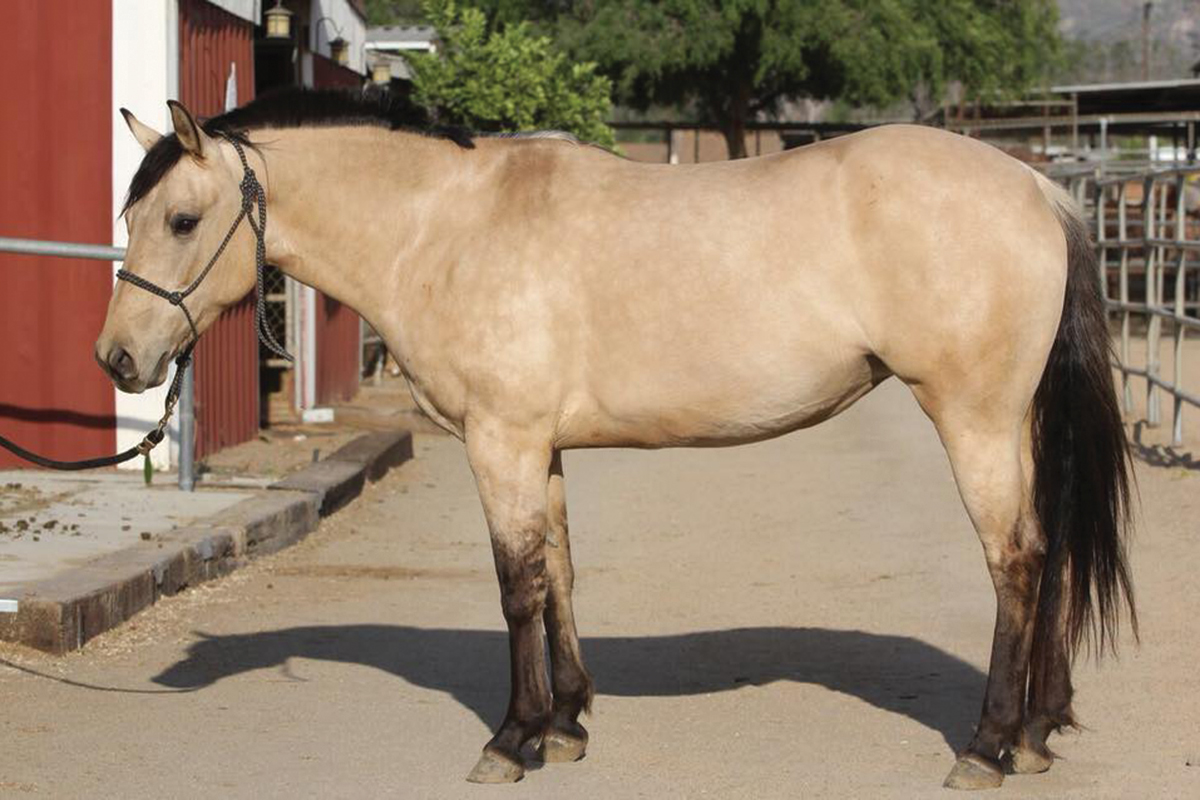 Working with neglected, malnourished, and abused horses is a time and financial commitment. Castro says it's hard to pinpoint how long it will take a horse to recover and how much it will cost because each horse is different. Some horses are more malnourished than others and take more time and money to get to a healthier state.
The cost to see a veterinarian for dental work, vaccinations, and other things needs to be factored in. This runs approximately $500. Castro also has a farrier come look at the horse's hooves. A good trim and a possible shoeing ranges from $50 to $100.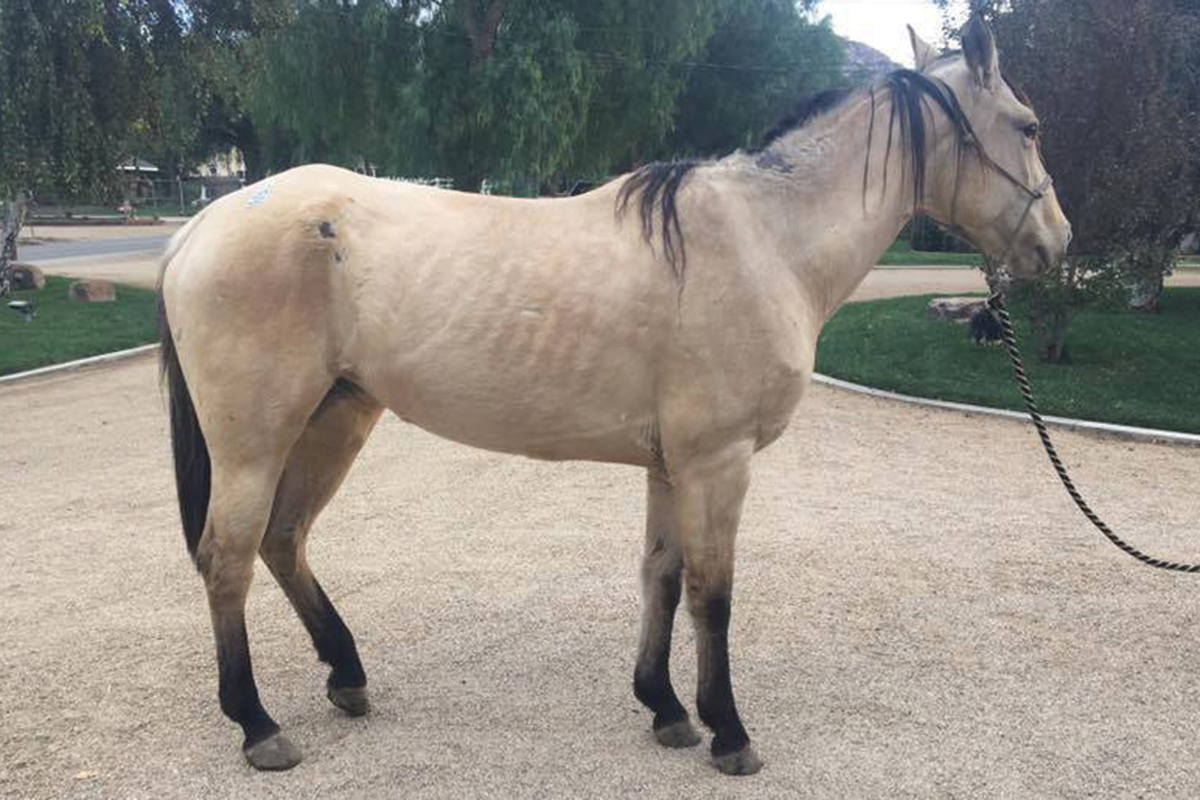 "Working with horses in need is extremely gratifying," says Castro. "Giving back to the animals that have done so much for me is an amazing feeling. But sometimes things don't go according to plan, and you must be prepared for those trying times. We do all we can for these horses, but sometimes they can't be saved. Even still, we show them love and that someone cared for them until the last day."
It's All Worth It
Some of the horses that Castro has helped have new beginnings as mounted patrol horses, border patrol horses, horses that worked on a marine base, racetrack pony horses, and even kids' horses.
"I didn't grow up with much as a kid—my mom was single with nine children—but she would've moved mountains to help us reach our goals and our dreams if she could've," he says. "I remember going to the park and watching the horses at the ranch next to it graze in the pasture. That was all it took to ignite the fire and passion for horses within me. I still don't consider myself to have much, but if I can help rehabilitate and prepare one horse for a new future and his new person, then it's all worth it to me."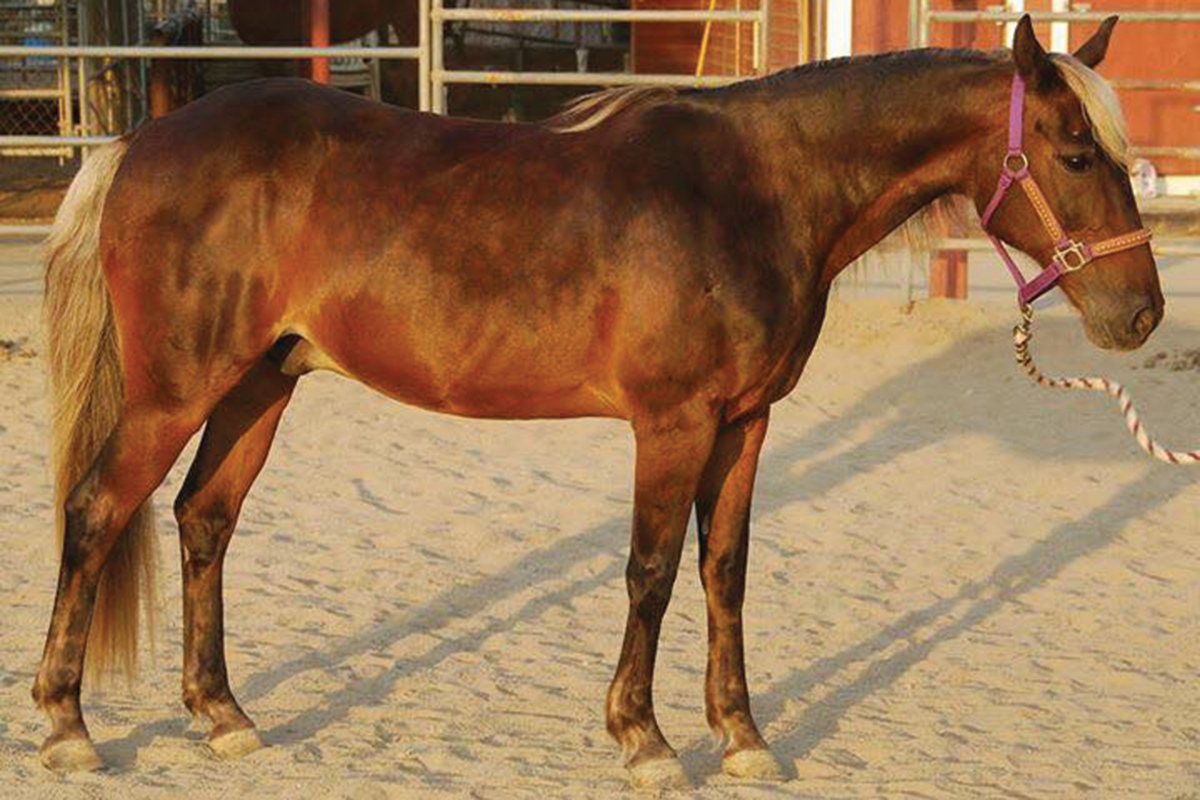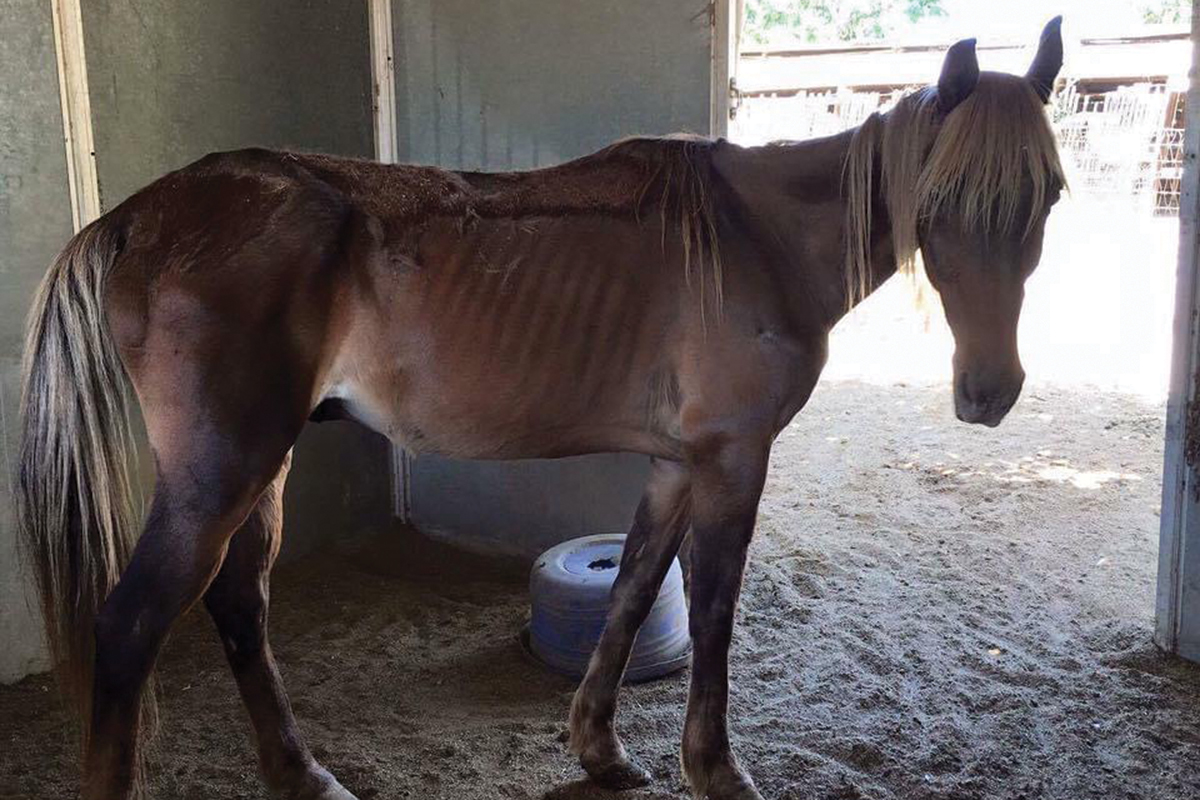 If you would like to get involved with helping horses in need, Castro recommends finding a local equine sanctuary, or someone reputable who rehabilitates horses, to offer monetary or feed donations. If you have the time, volunteering to clean stalls or brush horses can provide them with love, and that can help in the rehabilitation process of any horse you work with.