For the past 15 years, Houston, Texas, natives Elizabeth Deden and her family have adopted, gentled and rehomed more than 85 of America's wild Mustangs. What started out as a dream for her oldest daughter, Michelle, ended up sparking a desire in herself and three of her daughters, creating quite the family affair.
The passion for horses began when Elizabeth was a kid. Then when her oldest daughter, Michelle, was inspired by the animated movie "Spirit" and became serious about adopting a wild Mustang, Elizabeth did her research, and together they adopted their first Mustang.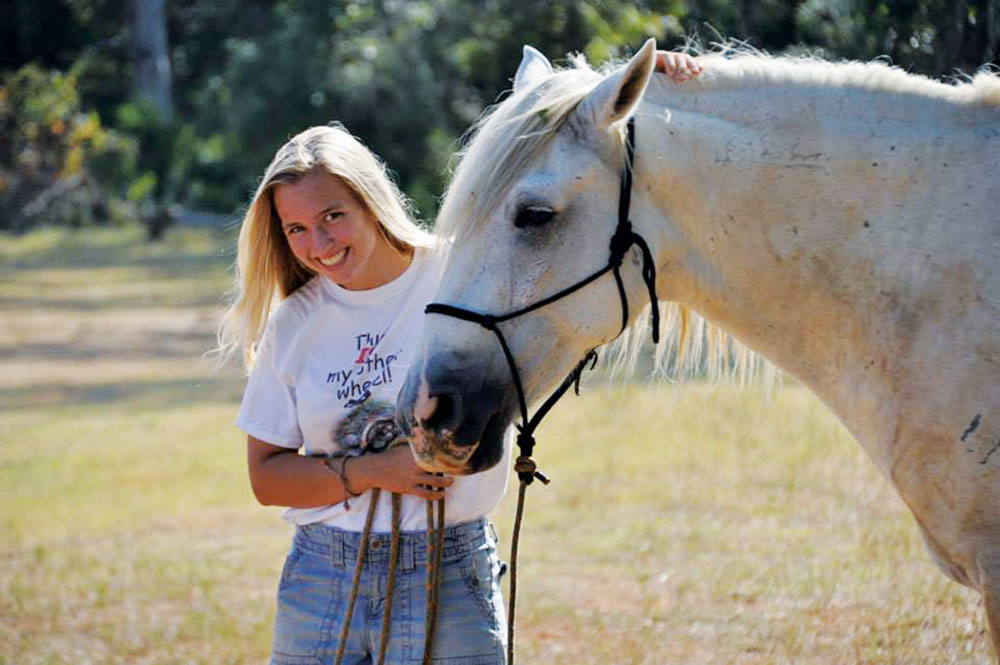 "It all began when I was 8 years old," says Michelle, who is now 22. "I really wanted my own horse and I wanted it to be a wild horse. So I saved my pennies and nickels because I was going to adopt a Mustang."
At the time, the Dedens didn't know a lot about gentling and training horses. So they started watching horsemanship DVDs, reading books, attending clinics and doing whatever they could. It wasn't until they participated in their first Extreme Mustang Makeover (EMM) that things began to come together.
"From the very beginning, working with Mustangs has been a learning experience for us all," says Elizabeth. "We started out not really knowing what we were doing, but we knew we loved Mustangs. Once we got involved with the EMMs we began to find mentors, and that's really when everything changed."
One Sister at a Time
The Deden family didn't realize how much the EMMs and training mustangs were going to change their lives, not only as competitors, but also as a family. Excited and eager to take on a new challenge, Michelle was the first to sign up for an EMM.
Immediately after finding out what Michelle was doing, her youngest sister, Jennifer, decided she wanted to do it too. However, being young and physically small, Jennifer needed some backup. That's where her sister, Virginia, stepped in.
"I think I was around 10 years old when I got my first horse for the EMM," says Jennifer, who's now 17. "I remember being small and the horse I picked up for the competition was very high-strung. I didn't mind, but thankfully my sister Virginia was able to be my muscle so we kept things under control."
After helping Jennifer with a few Mustangs, Virginia finally decided to try it for herself. However, things did not go as planned. At her first event, her Mustang passed away from colic before she had a chance to compete. Although she was devastated, she did her best to learn from that experience and stayed at the event to watch, taking notes for the next year.
Since the beginning, Michelle has competed in two Mustang events, Virginia and her mom have competed in four, and Jennifer has competed in seven. Throughout that time, they also adopted additional Mustangs on the side to train just so more Mustangs could have the chance at a new life.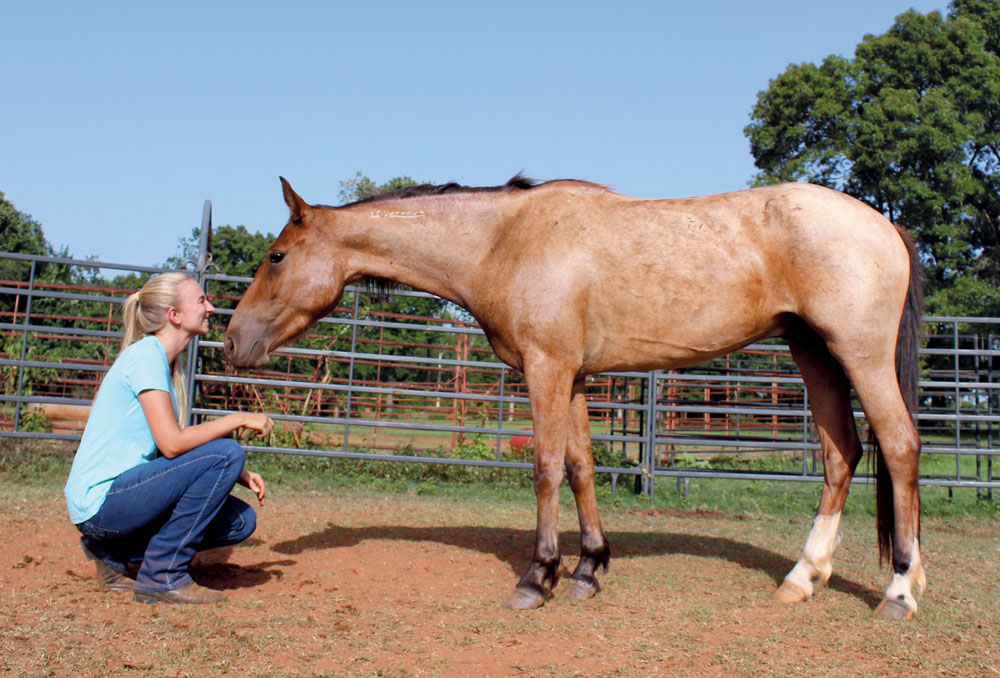 Learning by Doing
When the girls talk about Mustangs and the journey they've had, they physically light up and passionately tell stories of the Mustangs. They can recall every Mustang they've had for the competitions, what their favorite characteristic was about that Mustang, and how much they learned from the experience.
"When you get a Mustang, try to have an open mind to really see what you can do and what you can accomplish, but also realize sometimes things take time and experience," says Michelle. "You're going to mess up a lot before you get one you feel proud of. It's just one of those things where time sculpts people, and if you're willing to commit to it then you should give it a shot. You can really find out what you're capable of and what kind of person you are through this experience."
A New Focus
By keeping an open mind and committing to the Mustangs with time and hard work, the Deden family each found out a little more about themselves. For Michelle, working with Mustangs helped her realize that she enjoys helping others who are having problems with their horses.
"Training and teaching has become such an important aspect in my life now," says Michelle. "There's nothing that pleases me more than getting to show somebody there is a better way to do things and, if they're willing to listen, we can help them achieve their goals."
Mustangs have opened a unique door for Deden family members Virginia and Jennifer. Working with the formerly wild horses provides them with a chance for a better life, which the girls say is the best part about the experience. Similarly through their church, they have assisted in creating a camp in Haiti to help the people there have a better quality of life. They've helped build cabins, provide filtration systems and improve sanitation.
This year, instead of competing in an EMM, Virginia and Jennifer decided to adopt a Mustang and do something different that could benefit both America's wild Mustangs and people in need in Haiti.
"We adopted a Mustang and named him Robin Hood, and we will train him until about November, then sell him," says Virginia. "The hardest part in Haiti is fundraising, because it's such a poor country. So we thought we would do this fundraiser and create awareness for the Mustangs and the kids in Haiti at the same time. All proceeds from the sale of the Mustang will go to the Haitian camp."
Just like her daughters, Elizabeth has found hope in the Mustangs. She faces many physical obstacles with her scoliosis and spinal problems; however, earning the trust of a Mustang and having a solid companion has helped her remain positive.
"Over the years I've had a lot of accidents that can sometimes slow me down, but I just try to move forward and do what I love," says Elizabeth. "Mustangs are so trusting once you earn it. If I fall, they just stand there. I can grab their mane and do what I need to, and the horses just understand."
Although Michelle and Virginia have been focusing on their careers and less on Mustangs, they still may compete in the adult division one day. Michelle has especially enjoyed sharing this experience with her younger sisters, and couldn't be more proud of them.
"For the longest time I felt like I was their role model and it was my job to teach them how to be better horse trainers and riders," says Michelle. "Now they've surpassed me in a lot of ways. It's just amazing to see what they've molded themselves into, and it makes me proud to call them my little sisters."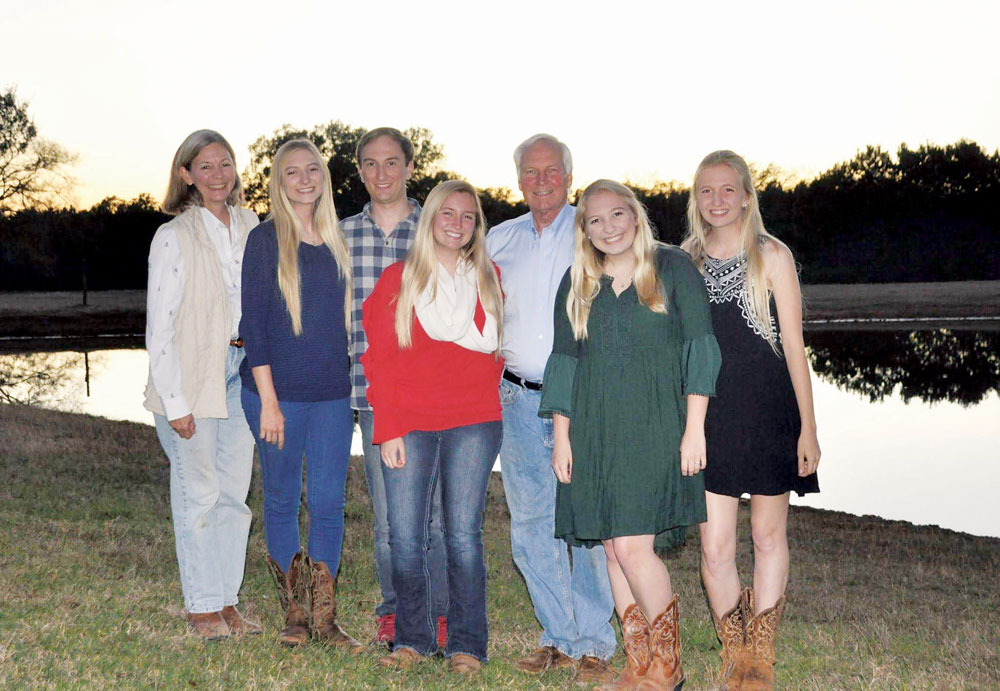 What's Next for the Deden Family
Elizabeth says traveling with her daughters for Mustang events has been a great journey, and she's sad to see it come to an end. However, she's grateful to have these experiences with them and is looking forward to seeing where their future takes them.
"I'm so proud of them for how far they've come and what they're doing now," says Elizabeth. "The girls have such gifts with horses and people. It truly amazes me to watch them work with the Mustangs and then teach me or other people what they know. I'm so thankful to share this experience with them and watch them grow."
---
This article originally appeared in the December 2018 issue of Horse Illustrated magazine. Click here to subscribe!