Just like humans, horses can grow tired of certain situations and develop a sour attitude toward a repetitive job. Nothing is more frustrating than a horse that acts up only in the show ring, giving the impression that he can handle the mental and physical pressure at home and in the warm-up pen just fine but will fall apart when asked to perform. This is called a "ring-wise" horse.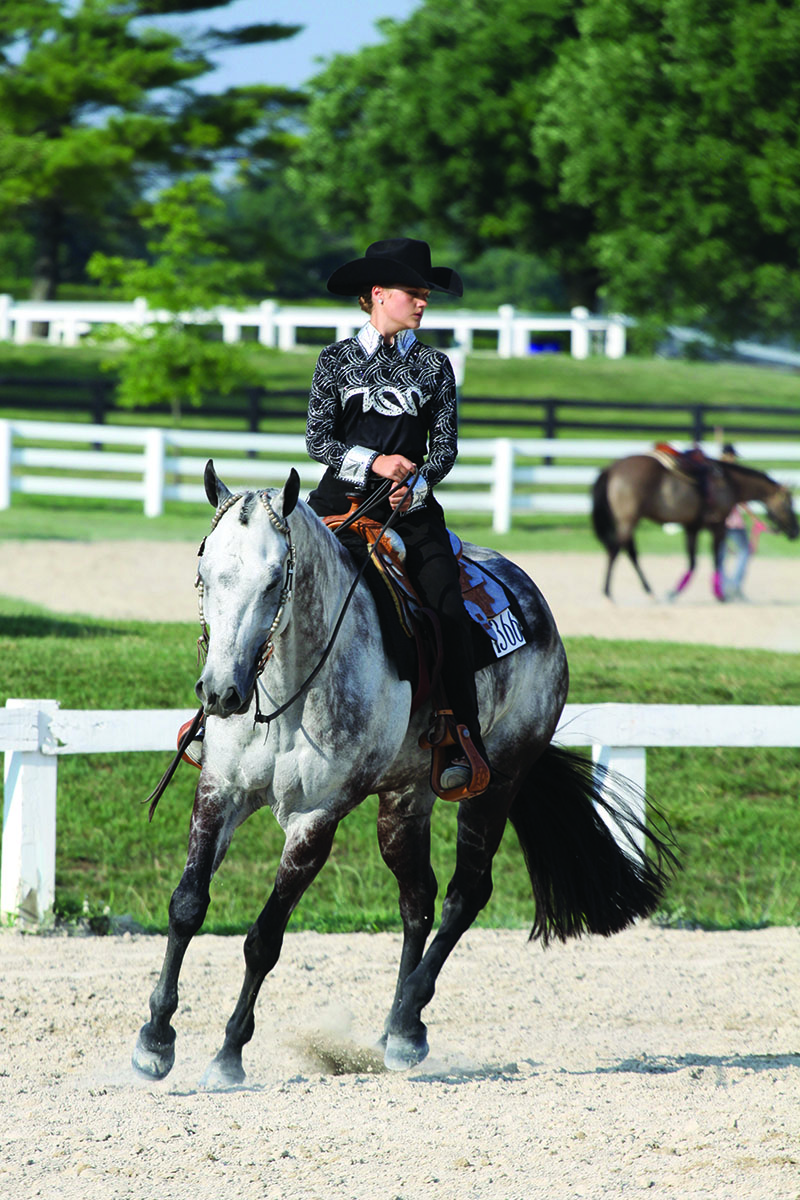 Common ring-wise behaviors seen in competition arenas can include:
◆ Balking at the gate, stopping, backing up and not wanting to enter the arena.
◆ Head-tossing, gaping at the bit, side-stepping, refusing, or running out on a
jump or obstacle.
◆Ignoring your cues.
◆ Overreacting to noise, crowds and objects surrounding the arena.
◆ Anticipating the next move.
◆ Threatening to bite or kick; tail-wringing or pinning ears back.
◆ Breaking gait to go faster or slower; not staying on the rail and aiming for
the center of the ring or the exit gate.
◆ Bolting, kicking, bucking, rearing and being unwilling to stand still.
◆ Rushing to leave the arena once the class is over.
Start with Physical Issues for Your Ring-Wise Horse
Ring-wise issues aren't always behavioral problems, explains Jessica Allen, a hunter/jumper rider with multiple A circuit championships and a recent winner of the USHJA International Hunter Derby. She co-owns and trains out of Tally Hawk Stables, LLC in Pleasanton, Calif., along with her business partner, Danielle Peterson.
When it comes to behavioral problems in competitions, Allen says it's important to first rule out any medical issues your horse may have.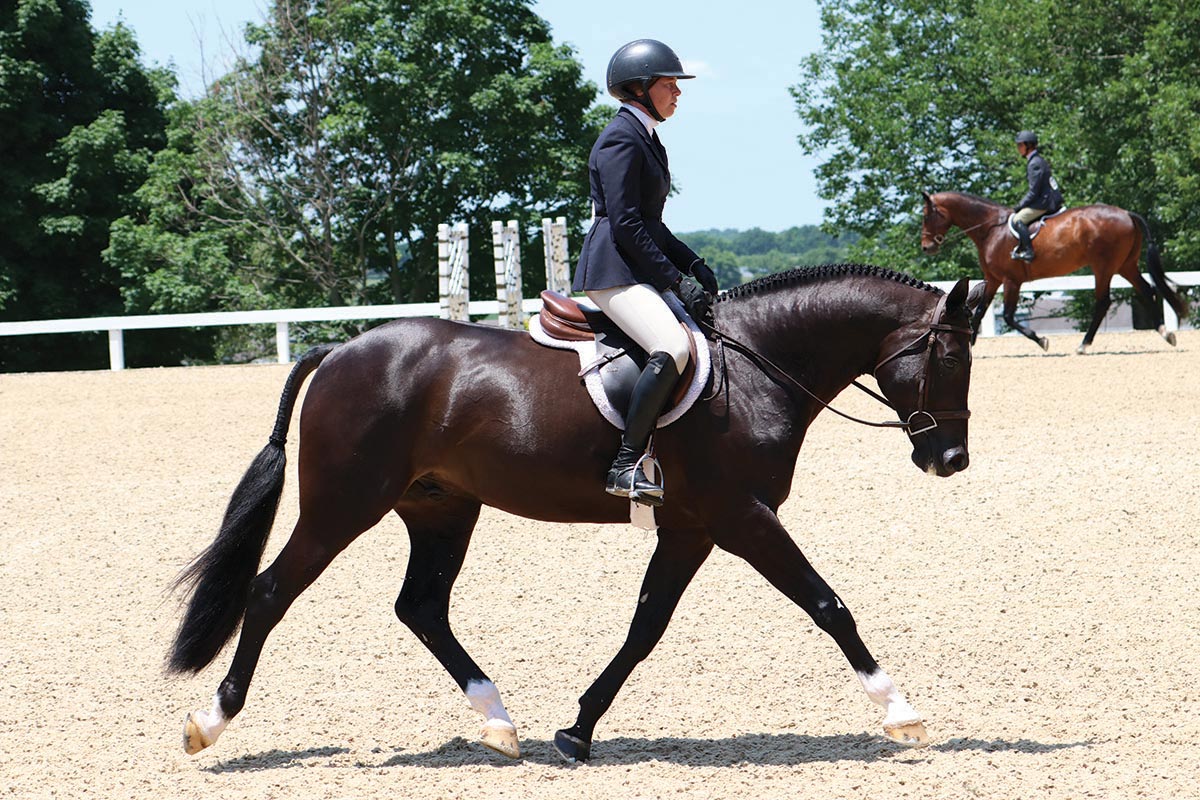 "Show horses that travel or are stalled for long periods of time can not only have soundness and movement issues, but often have ulcers and GI upset that can cause serious behavioral and physical problems," she says. "I like to have my horses evaluated by our vet every six months to stay ahead of any problems that may be creeping in that I can't always see or feel. Once any physical questions are answered, next comes a serious look at the training."
In the show world, so much time is spent on the road competing that many riders don't spent adequate time learning their horse at home, according to Allen.
"Riders must train correctly and thoroughly at home first, and let the show be the test of that training," she says. "Then go home and practice more—the show results should follow the progress if your training is effective and successful."
Early Intervention With a Ring-Wise Horse
There's either a positive or negative reaction every time you and your horse enter the show arena due to the different experiences each class brings. Therefore, Allen says it's crucial to stop ring-sour behaviors as quickly as they start.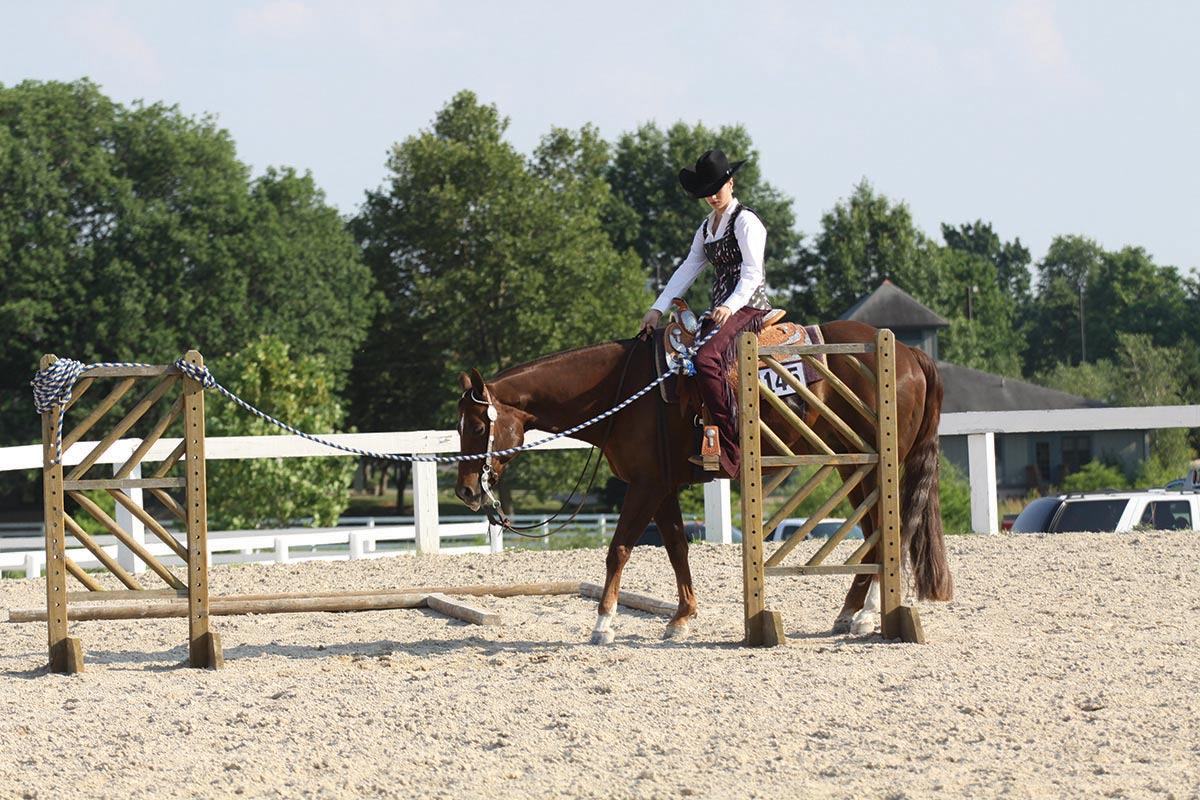 "The longer [horses] are allowed to continue to act inappropriately, the harder it will become to remedy the issue," she says. "Early intervention is key, as each behavior will require different methods to correct. Find a trainer who can consistently make it easy for your horse to achieve the desired behavior, while making it difficult for him to continue the undesired behavior. Horses should be trained early on to yield to pressure and seek the path of less resistance."
In the hunter/jumper arena, along with classes that require a pattern or going from a crowded warm-up ring to competing in the show ring alone, issues can arise due to the herd-bound nature of horses. Conversely, dealing with the excitement that happens when a large number of horses start cantering together in a group class can cause your horse to panic, according to Allen.
"Whatever your horse's weakness is, it'll be heightened in the show ring," she says. "There are many ways to recreate the show circumstances at home that your horse is having difficulties with at the shows. By doing the homework and desensitizing appropriately, you can help your horse adjust to any show stressors."
Mix It Up for Your Ring-Wise Horse
There are two reasons why horses become ring wise: the rider's nerves and boredom, according to Charlie Cole, an AQHA Professional Horseman and Certified AQHA, American Paint Horse Association, and National Snaffle Bit Association judge and leading exhibitor. He is co-owner and trainer of Highpoint Performance Horses in Pilot Point, Texas, with business partner Jason Martin. Cole has trained over 50 world champions in the all-around events, from western pleasure and trail to hunter under saddle and barrel racing.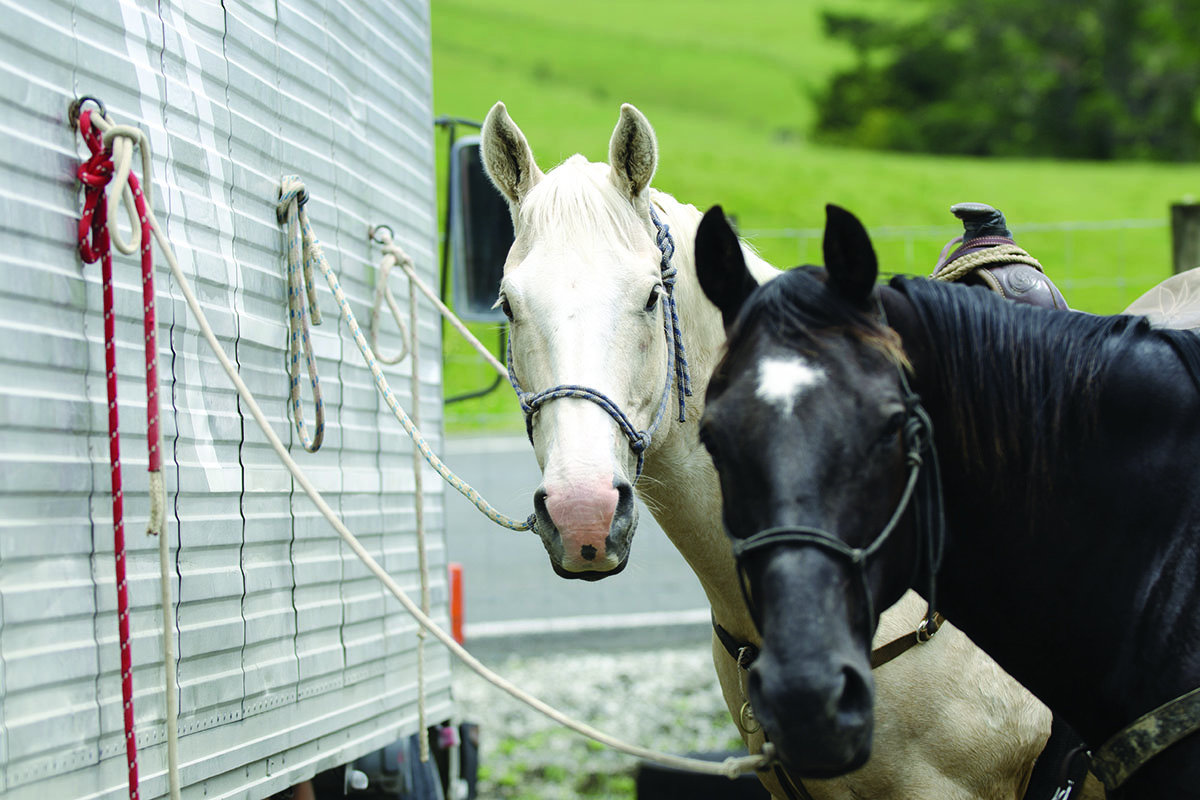 "As a rider and trainer, my goal is to ride the same in the practice pen as I do in the show pen, so my horse doesn't know there's a difference," says Cole. "Riders who lose focus and become anxious ride differently, forcing that anxiety onto their horse. Being a confident and consistent rider teaches your horse that no matter where they are or what they're doing, riding is just riding, even in the pressure-filled show pen."
Rail class horses, who perform in the same routine manner whenever they enter the show pen, are the most common ring-wise horses, according to Cole.
"These horses have grown unchallenged and bored and start to form bad show habits," he says. "It's never too late to ask a professional for help, and sometimes a different perceptive is the best thing."
Cole suggests that a good solid longe before a class may help a horse show a bit calmer.
"It's best to not to lighten the show load for a bored horse, but rather to add more events and classes to their routine, giving more of a variety," he advises. "If I have a hunter under saddle horse, I introduce jumping, which is good for the horse's brain and learning, and also strengthens him physically. We've taken several ring-smart hunt seat horses and added jumping events, which freshened up their view on the sometimes boring rail work. With a western pleasure horse, I would add a trail or western riding class to give him more jobs to think about and less repetition in the show pen."
Relax for Your Ring-Wise Horse
Clarity and consistency are what matter most over jumps and on the flat, says Johanna Siefert, a top hunter/jumper rider and trainer. She owns Lionheart Training in Banks, Ore., with her husband, Joshua Cobb. Siefert is certain that a relaxed horse that is confident in his performance begins with your expectations and continues on in training.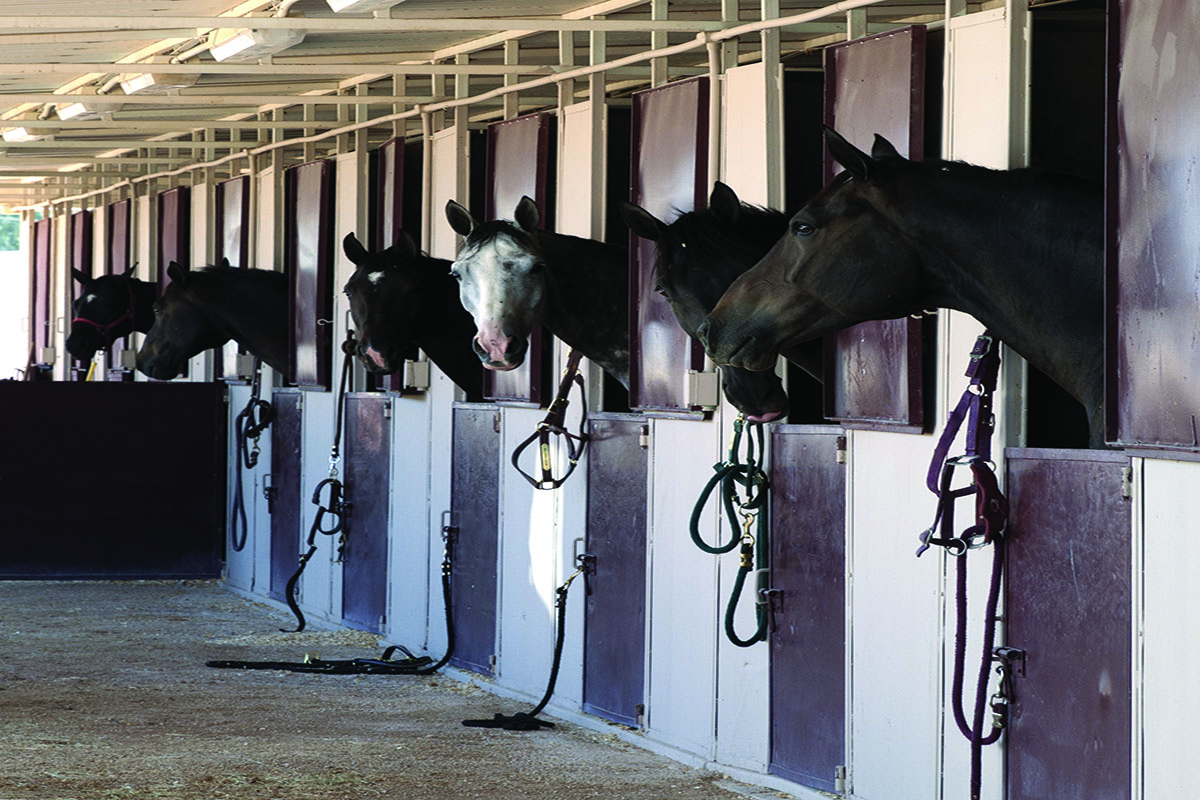 "We feel horses that exhibit ring-wise behaviors are confused and under stress," says Siefert. "This also happens when they're overworked or have been poorly trained to cope with show anxieties. When things get difficult, you should go back to basics, keep your emotions in check, resort to what your horse knows, build a strong relationship, and make the show experience a comfortable one."
Prepare to Be Better
Siefert explains that the journey to the show can cause stress even before a horse enters the ring.
"When hauling, it's important to watch your horse closely, keeping an eye on his water intake, eating habits, manure production and demeanor, so you can provide care and treat if necessary," she says. "We give breaks every few hours while hauling to rest and offer water. Once at the show, we try to keep the horses' home routines the same or as close as possible, from feeding to workouts. Knowing your horse's fitness and comfort levels and not overdoing it will create soundness and a healthy mindset when competing."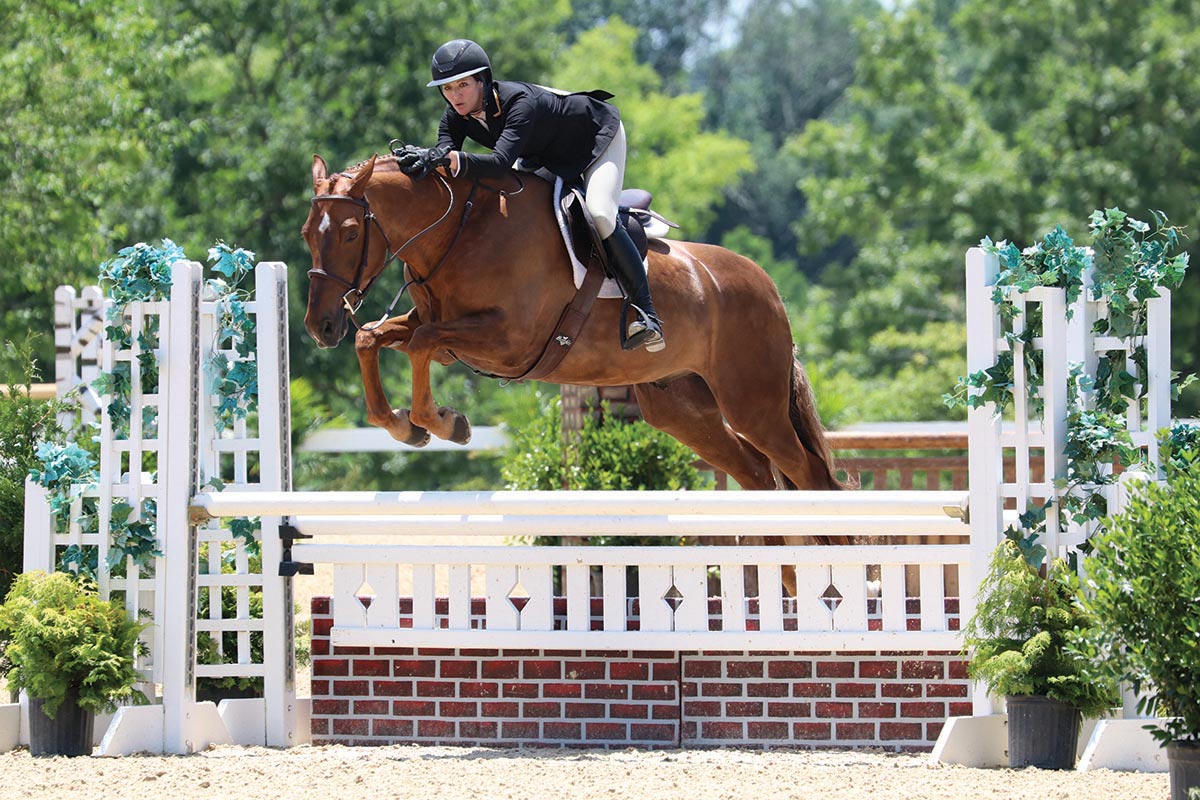 Leaving ring-wise behavior out of the show pen takes effort on both the rider and horse's part. By encouraging positive reactions, you will improve your horse's outlook, making the show ring a place to shine and bond together instead of a tiresome and unfilled place to work.
This article about ring-wise horses appeared in the June 2021 issue of Horse Illustrated magazine. Click here to subscribe!