In Part 1 of Road-Ready Tips for Hauling Horses, we looked at routine cleaning and checking of your horse trailer. In Part 2, we looked at the maintenance that needs to be performed before your first trip of the season. Now, in Part 3, you'll find out how to prepare for emergencies on the road and what you should do before each and every trip with your horse.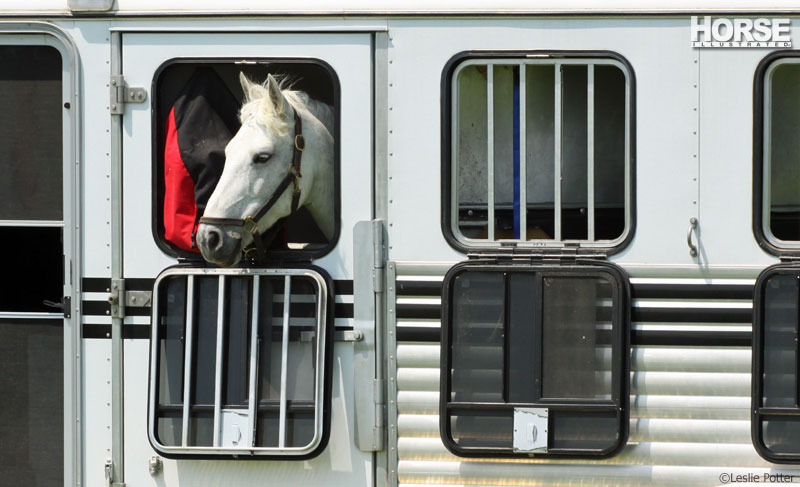 Update Paperwork and Plan Your Route
Without the proper paperwork you won't be legal to go anywhere. Make sure to pack these before you hit the road: your truck and trailer vehicle registration; proof of vehicle safety check (where required); driver's license; proof of insurance coverage, and your horse's health papers, vaccination records and a negative Coggins test report.
Other things handy to have with you are a copy of the horse's registration papers, copies of your association membership cards and horse recording numbers, roadside assistance club membership information (make sure that your service will also assist with trailer problems), an atlas or maps for the areas you will be traveling through, a GPS system and a cell phone and phone charger. It's also a great idea to have your state's equine liability law posted somewhere on your trailer.
If you plan to travel far from home, download an overnight stabling directory to your smart phone or print out the locations of horse motels along your route. The American Association of Equine Practitioners also has a "find-a-vet" function on their website so that you know where emergency veterinary help is available as you travel.
Pack First-Aid Kits for Horses and Humans
I always figure if you plan for the worst, at least you'll be prepared if an emergency arises. Consult your veterinarian on what to pack in a trailer first-aid kit for your horses and likewise pack a kit for humans too. Make sure to pack a big jug of water from home, not only to offer your horse a drink, but you can also sponge him down if he needs cooling off or use the water to flush a wound. Make sure to have plenty of towels, a sweat sheet, cooler, and several weights of horse blankets too, to dry and cover your horse if he is wet and chilled or shocky from an accident. Extra leg wraps can be used to put pressure on a wound or hold an ice pack in place. Throw in a twitch, regular and chain lead ropes and extra halters.
Gather Safety Gear to use in Emergencies on the Road
As you pack, take a few minutes to consider what items you will need if you have a break down. Road flares and reflective triangles with weighted bases are great for alerting other drivers of your presence.
Have the emergency numbers for the areas you will be traveling and the number for your roadside assistance program programmed into your phone.
Also, you should stow a fire extinguisher (check yearly to make sure it is charged) in both the truck and trailer. That way if one of the two is on fire already, you have a fire extinguisher you can get to without putting yourself at risk. Over the years I've actually passed by at least half a dozen vehicles on fire, so better to be prepared!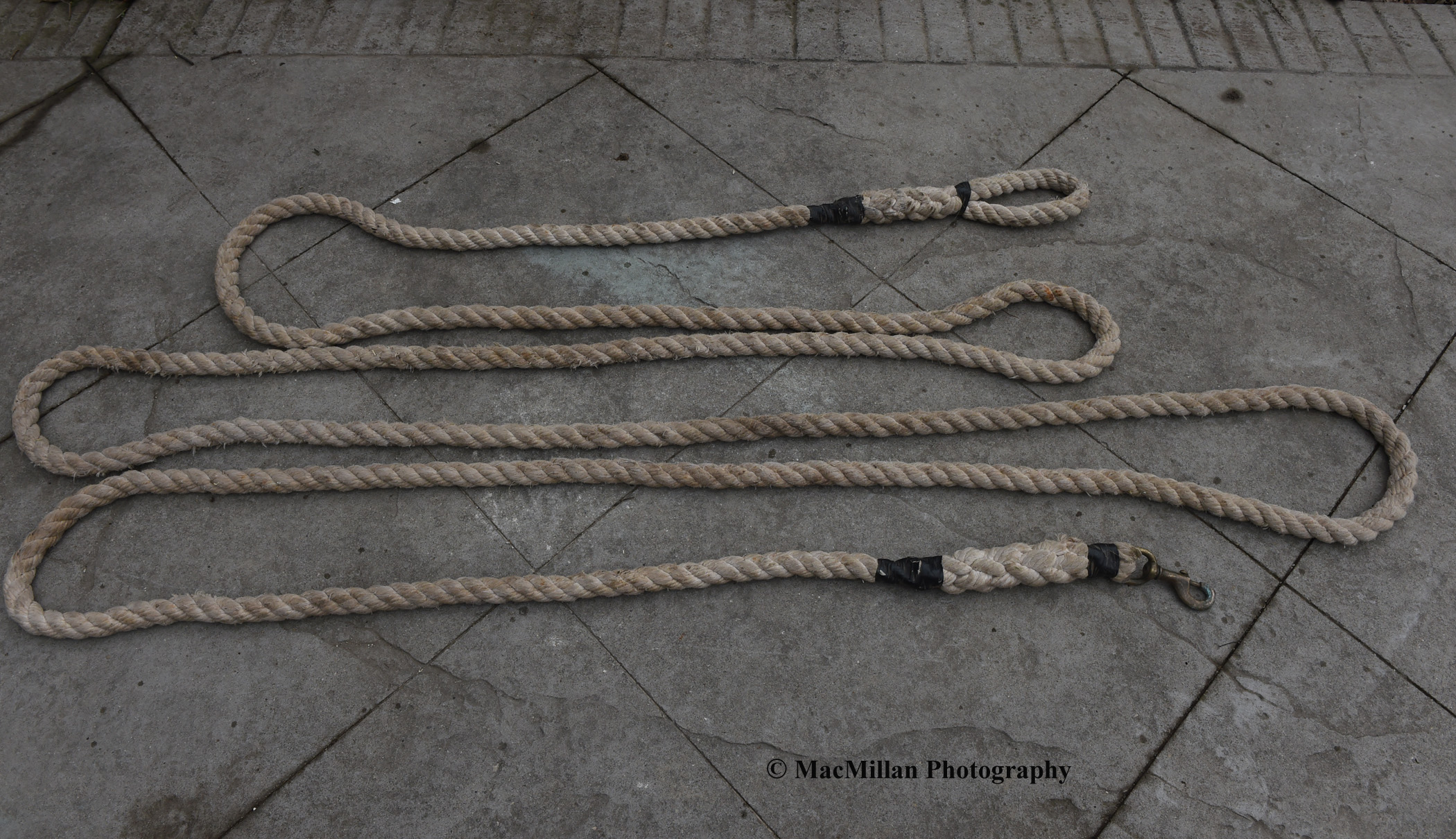 One item we've had in our trailer for years, which was recommended to us by our farrier, is an extra-long, really thick cotton rope with a heavy-duty snap on one end and a loop hand hold on the other. This rope is useful to wrap behind a horse that doesn't want to load and can be used to help rescue horses from a wrecked trailer.
Always carry a set of tools and replacement parts and supplies (light bulbs, fuses, electrical tape, extra fan belt, radiator and windshield wiper fluid, etc.) with you that might be needed to make repairs on the truck and trailer. A good jack and a tire iron that works with your truck and trailer lug nuts, jumper cables, a heavy-duty auto tow rope and a portable air pump or a fix-a-flat emergency tire repair kit should all be on your list.
Taking Precautions to Prevent Emergencies on the Road
On one trip home from the Kentucky Horse Park we had to rescue a friend whose trailer had a flat tire but the wheel had locked lug nuts. They had left home without the tool to unlock them, so we had to purchase a hacksaw to take the tire off on a Sunday evening – not an easy task. So, if your trailer has these, make sure to have the unlocking tool packed!
Looking ahead to next winter, I recommend bringing an airtight container of pet-friendly ice melt with you. One winter day we found our truck tires frozen fast to an icy puddle we had inadvertently parked in the night before and another time we dropped our ramp to load horses and it was covered with a sheet of ice. Applying some ice melt can fix these situations in a fairly short period of time.
Finally, the more visible your trailer is, the safer you are on the road. Besides maintaining working lights, Little says you can add reflective tape to the sides and back of your trailer. This is usually required on trailers over a certain weight class, but makes any trailer much more visible. You have several brands to choose from, but make sure your trailer is clean and dry before applying it.
Good luck and smooth sailing as you travel with your horse this season!