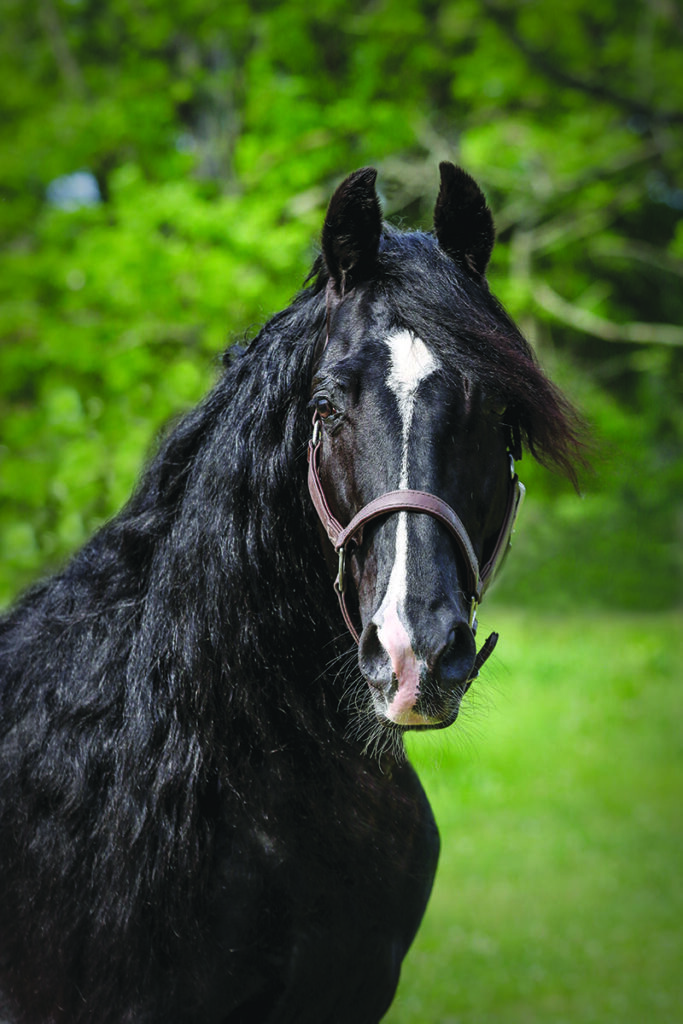 Smooth gaits, a sweet temperament and a uniquely American history: All these characteristics belong to a special equine breed known as the Rocky Mountain Horse.
Despite its name, the Rocky hails from the American South. A gaited horse that developed in the Appalachian Mountains of Kentucky in the early 20th century, it is considered a rare breed.
The story of the breed begins in the Bluegrass State in the late 1800s. Legend has it that a young stallion from the Rocky Mountains was brought to Eastern Kentucky, where he was bred to a group of local mares. The resulting foals turned out to be special horses with a four-beat gait, exceptional temperaments and chocolate-brown coloring with flaxen manes and tails. Because these horses were isolated in the remote Appalachians, these traits became more clearly defined over time, and a distinct breed developed.
Kept by Appalachian farmers who worked hard to make ends meet, these horses performed a variety of tasks, including plowing fields, herding cattle and pulling buggies. They worked every day, and sometimes even had to find their own food when times were tough. The result was a resilient breed where only the hardiest survived.
In 1918, a man named Sam Tuttle purchased his first Rocky Mountain Horse and went on to become the most influential shaper of the breed. Tuttle ran a riding concession at the Kentucky Natural Bridge Park and used Rocky Mountain Horses as trail mounts for guests, exposing the breed too many visitors.
One of his horses was a stallion named Tobe, who became the breed's primary foundation stallion. At the time, Rocky Mountain Horses were still being used on Kentucky farms, working hard to help local farmers till their land and get from one place to another.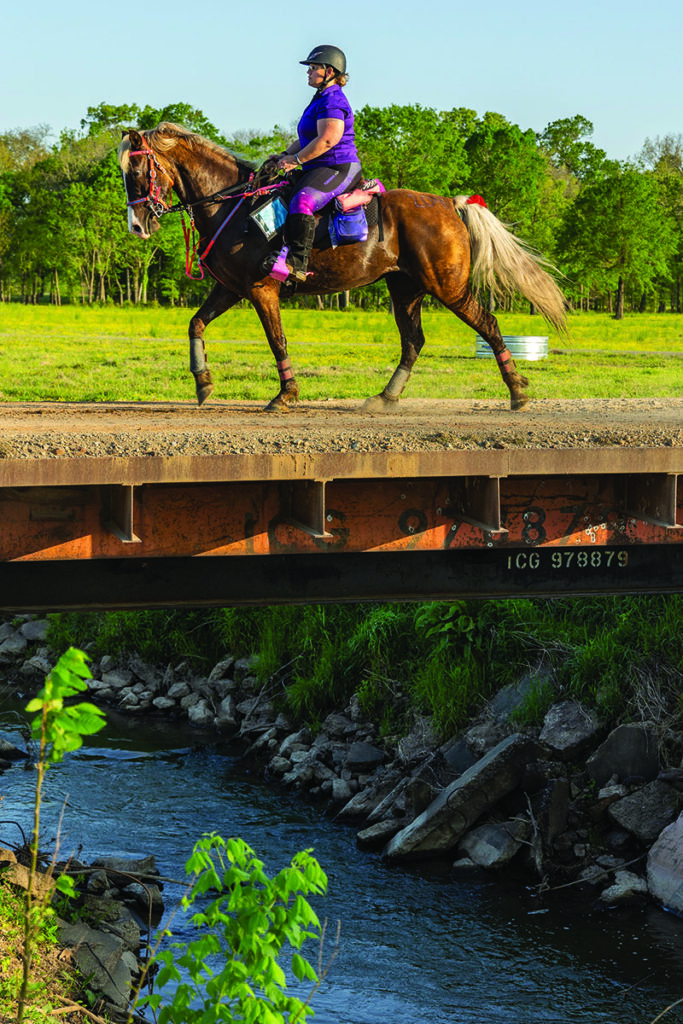 But the advent of technology began to affect the breed's numbers. Trucks and tractors began replacing horses on farms. By the mid-1980s, not many Rocky Mountain Horses were left.
It was around this time that Rea Swan, a fancier of the breed, set out to save the breed from imminent extinction. Swan first discovered the Rocky Mountain Horse at Tuttle's Kentucky Natural Bridge State Park concession when she visited the park as a child. She began to track down individual Rocky Mountain Horses that were scattered throughout Kentucky, Indiana and Ohio, and sought to bring together people who loved and cared about the breed.
In 1986, as a result of her efforts, the Rocky Mountain Horse Association (RMHA) was formed. The organization's objective was to record the breed's history and register the remaining Rocky Mountain Horses and their future progeny.
Today, 26,000 registered Rocky Mountain Horses are in the United States, and their numbers are growing.
Versatility Plus
People who love the breed have no problem explaining why. "Versatile," "people-oriented" and "smooth to ride" are frequent terms they use to describe this breed.
The most popular job for Rocky Mountain Horses these days is as a trail horse. Given the breed's history, this makes perfect sense. Not only are Rockies easy to ride because of their smooth lateral gaits, they are also surefooted—the result of decades on the rugged Appalachian trails.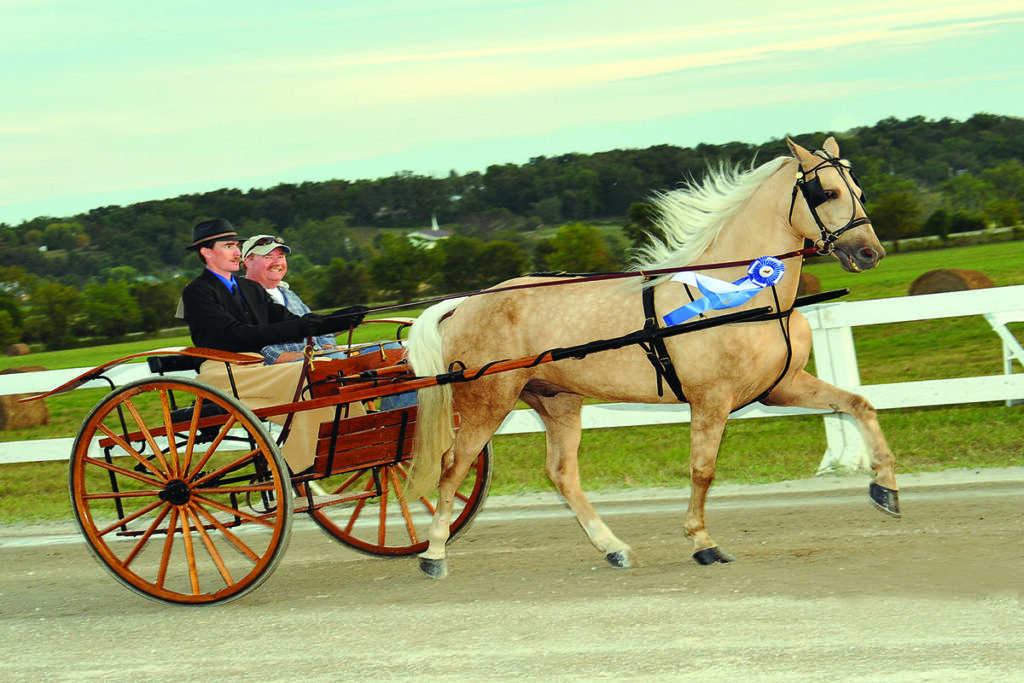 These horses also excel in competition. They are currently being shown in everything from endurance and team penning to show jumping and gaited dressage. Carriage driving, saddle seat and even mounted shooting are all successful disciplines for the Rocky Mountain Horse.
Because of their gentle temperament and their desire to please, Rockies are also popular as mounts for first-time horse owners. Their forgiving, quiet nature makes them a good choice for both children and adults just learning to ride and handle a horse.
Although the Livestock Conservancy lists the Rocky Mountain Horse in its catalog of rare breeds, the RMHA is working hard to expand the breed's popularity. The association supports several programs to encourage use of these horses, including a show program, a versatility program, and the RMHA Trail Mileage Program. Each program features year-end awards for the horses with the most accomplishments in each area.
The RMHA's motto for the breed is "one horse for all occasions." Given the Rocky Mountain Horse's enduring versatility and willingness to please, this seems to be the perfect description.
Fast Facts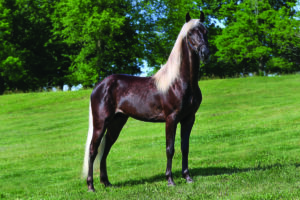 Height: 14 to 16 hands
Color: Any solid horse color
Overall Appearance: Medium boned; wide, deep chest; sloping shoulders. Bold eyes with face neither dished or convex, and medium in size. Neck medium length and gracefully arched.
Learn more by visiting the Rocky Mountain Horse Association.
This article about the Rocky Mountain horse originally appeared in the August 2021 issue of Horse Illustrated magazine. Click here to subscribe!