Saturday, April 28 was a perfect day for cross-country in Lexington at the Land Rover Kentucky Three-Day Event. Sunny skies, cool temperatures and perfect footing made for a positive experience for horses, riders, and spectators.
Three-time champion Michael Jung and fischerRocana FST started the day in second place but went clear and fast to add just 0.4 penalties to his score to move into the top position.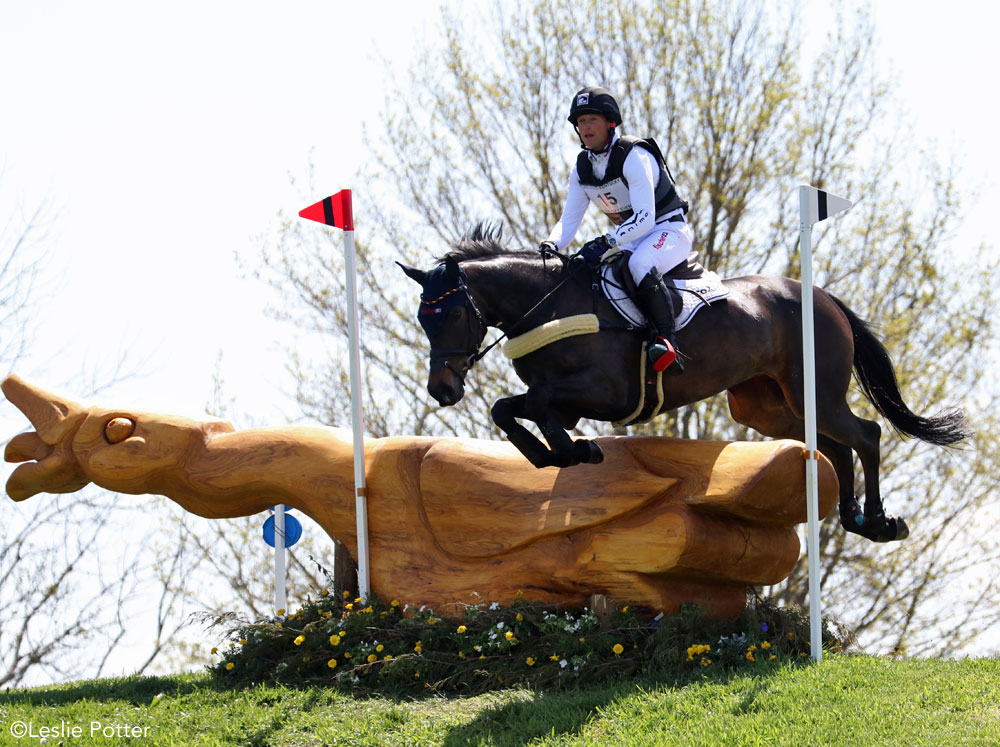 "The gallop track changed from last year, and my feeling was it was much better," said Jung. "FischerRocana was really wonderful to ride. She was nice galloping and she gave me a really good feeling.
The pair had some trouble at one of the course's water complexes, but their long history together made it possible to overcome the difficultly with minimal damage to their standings.
"I just tried to keep her straight over the fence, and in the end she tried to not really jump but go over," said Jung. "I think in the end this is what you need in a partnership is the other one is fighting for you, and she was really fighting for me in this situation. That makes me proud that she also never gives up…It's nice to feel when the horse really fights for you and gallops fast and jumps well. It's good to feel when your horse has great function in a top course like this."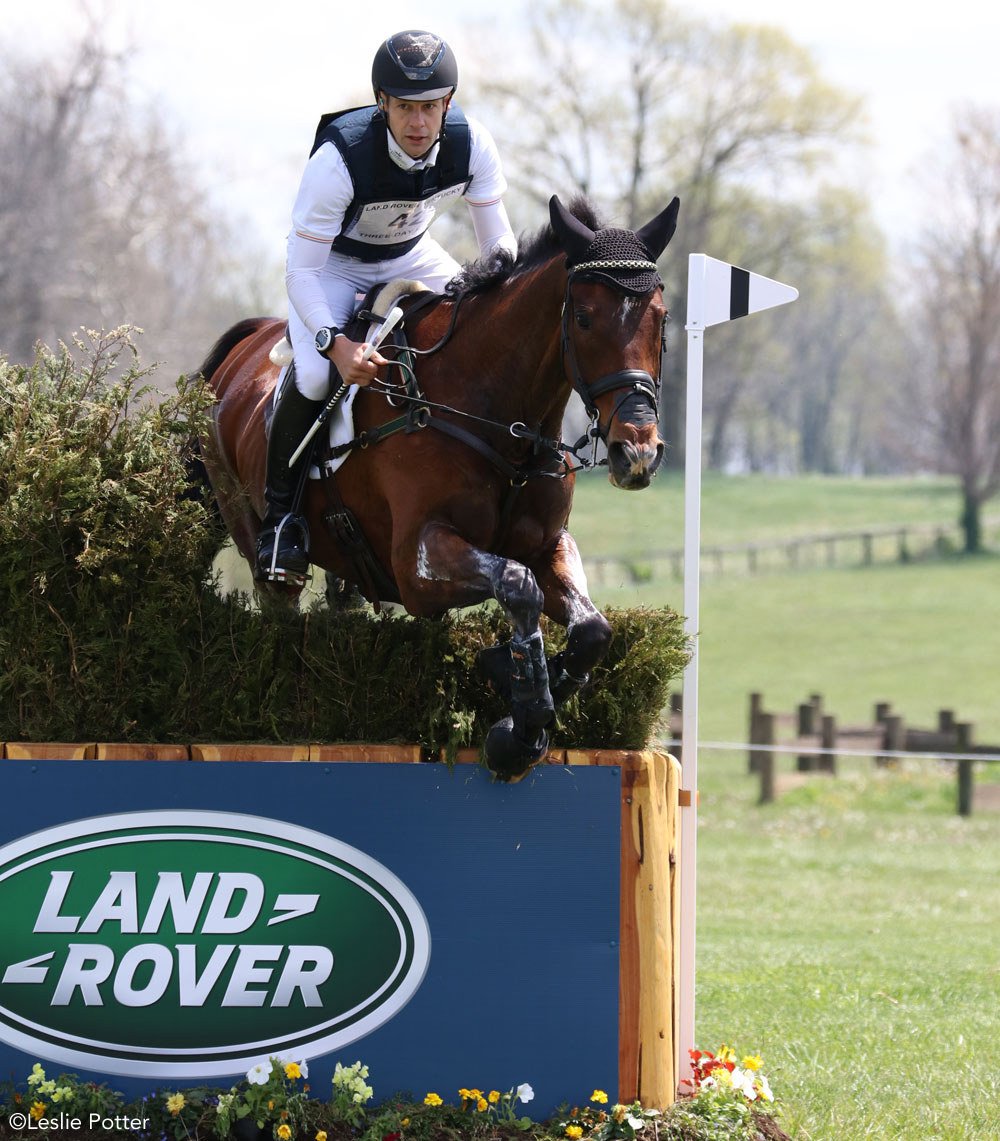 Australia's Chris Burton moved up a spot from third to second with Nobilis 18.
"It's easy to be happy when you've had a good run, isn't it?" said Burton. "The team and I are delighted…The course designer I think has a lot of feel and it's a great track, and the weather was nice. What a great day for eventing.
"Since we had such good conditions, we were all able to enjoy it," Burton added. "My horse has gotten a bit stiff as he's gotten older and it's taking a lot of work to manage him and get him here and I was delighted that he came home as well as he did. He's all heart and he looks through the flags really nicely and I really had a great time out there."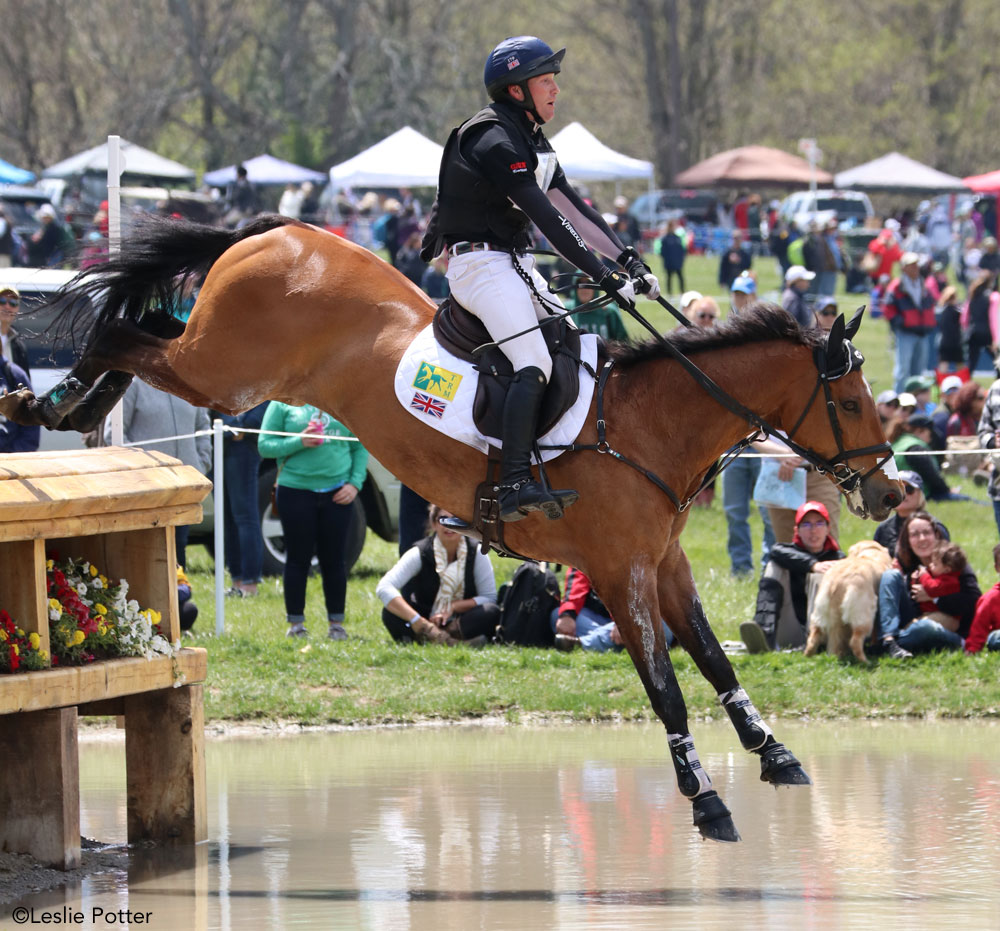 Great Britain's Oliver Townend finished cross-country day sitting in third place with Cooley Master Class and tied for fourth place with MHS King Joules.
"This is the first time at this level [for Cooley Master Class] and I'm happy with him," said Townend. "He's not quite so confident, not quite so used to the crowds, and holding his breath a little bit. He grew in confidence as he went and I think that again is a very good sign from a course design point of view…We had very little preparation due to the horrifically crap spring that we've had in England and so I couldn't be happier with both horses."
Joules provided a bit of a different experience on the course.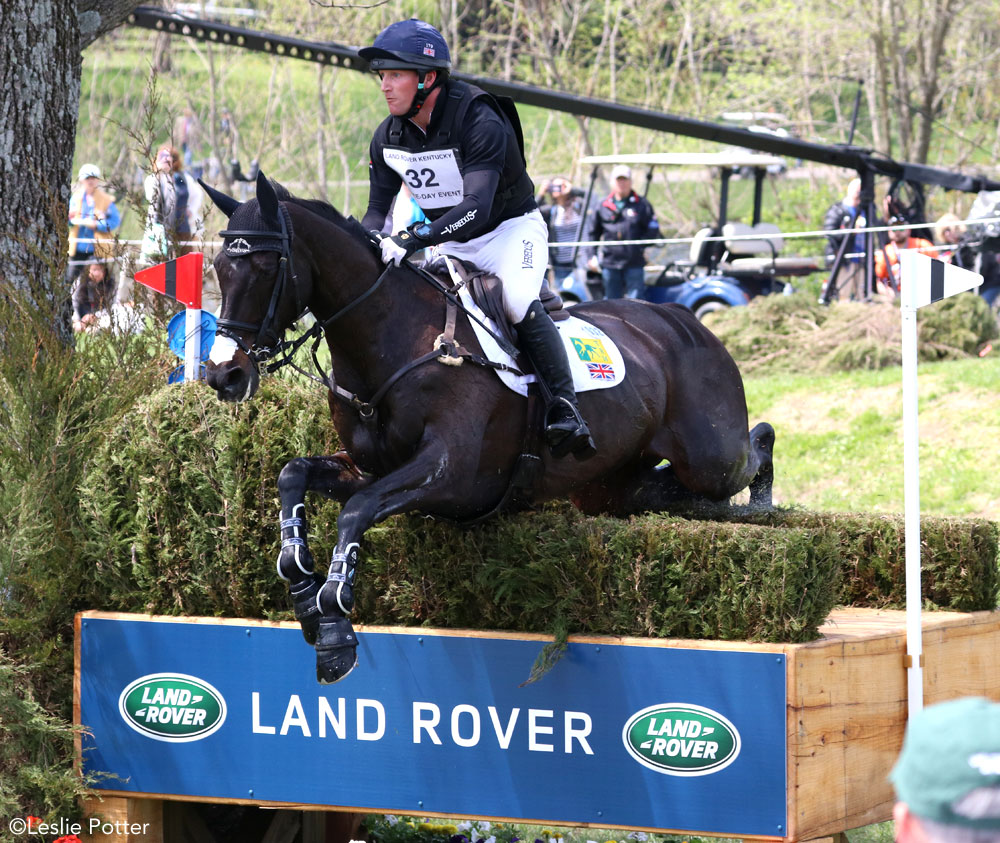 "King Joules is notoriously strong which is possibly why I've got the ride," said Townend. "There's no question that there's a huge amount of talent and a huge amount of abilities there but trying to stop him and even slow him down sometimes is quite a problem. I got basically run off with for 11 minutes. He was exceptionally honest and put himself between the flags and basically spent my whole round saying whoa, whoa and just steered him."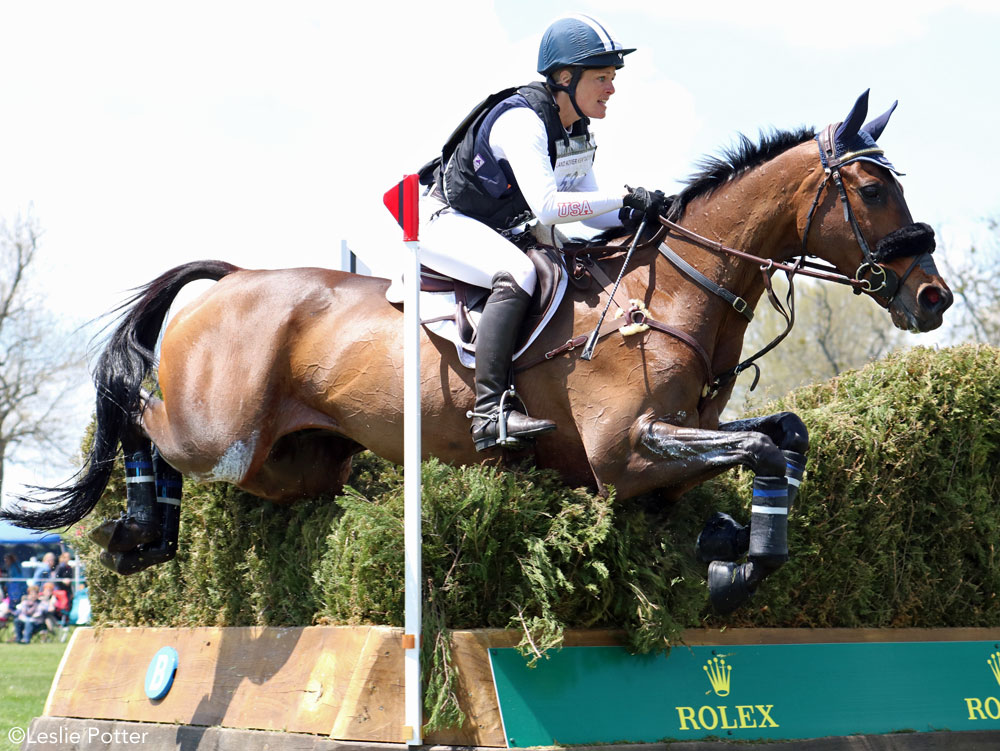 Townend and Joules are tied for fourth with Lynn Symansky and Donner, who are currently the leading American horse-and-rider pair, making them the leaders in the Land Rover/USEF CCI**** National Championships.
"I don't have many complaints on my horse today," said Symansky. "He takes a little bit to get in the groove of a course, especially the crowds. But i's like clockwork, and I think that's a tribute to knowing the horse so well and having a great partnership with him. He tries his heart out and he's very efficient. I thought it was a great track. It rode according to plan and I was really happy with the way he came home. This was his 9th four star. He's a little bit older—15 this year—and I think it's actually a little bit easier on him knowing the horse so well and not having to ride quite as hard as you do a few years earlier in the partnership."
---
Leslie Potter is a writer and photographer based in Lexington, Kentucky. www.lesliepotterphoto.com