With blinged-out braids and movement to spare, RF Scandalous lit up the ring with rider Marilyn Little on the second day of dressage competition at the 2018 Land Rover Kentucky Three-Day Event. Their 24.8 penalty score was a personal best and put them in the lead ahead of three-time Kentucky champion, Michael Jung and fischerRocana FST of Germany.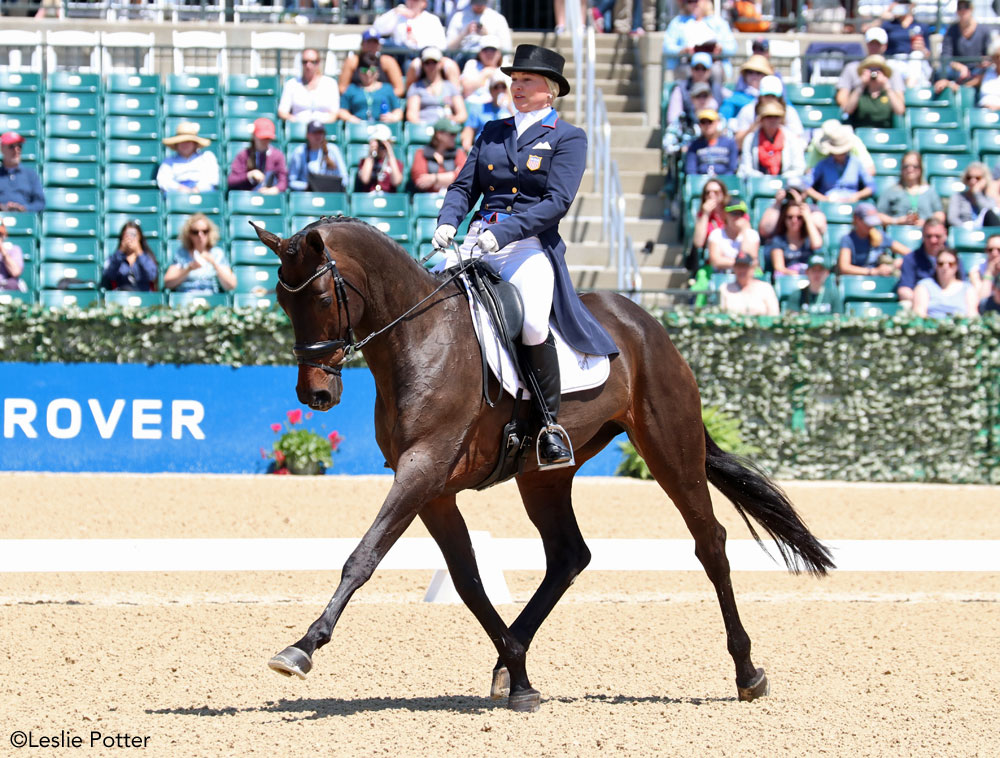 "She gave me a great ride today," said Little. "She was a little bit excited by the Friday afternoon atmosphere, which, we all know is part of the Kentucky event. I was excited to go on Friday afternoon and I'd hoped she'd handle it well. She did. She was very businesslike and gave me a great ride. She was really looking to please and she did her job."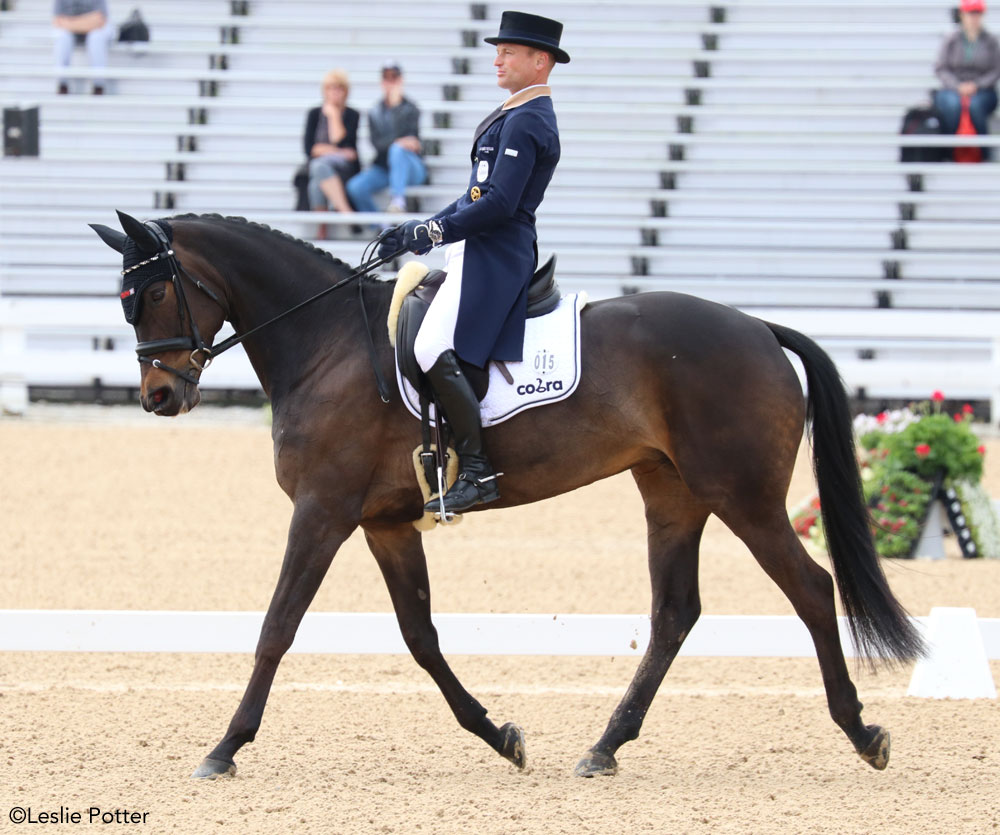 There are high expectations for Jung and Rocana. If they win this year, it would be an unprecedented fourth Kentucky victory. The pressure is on, but this pair seems at home in the Bluegrass.
Jung says he always feels some pressure to do well in competition, but his longtime partnership with Rocana makes the experience a little bit easier.
"I know her," said Jung. "I know how I have to prepare her. I get a bit more experience from every competition…I had two good competitions before here, and that also makes me a bit more relaxed."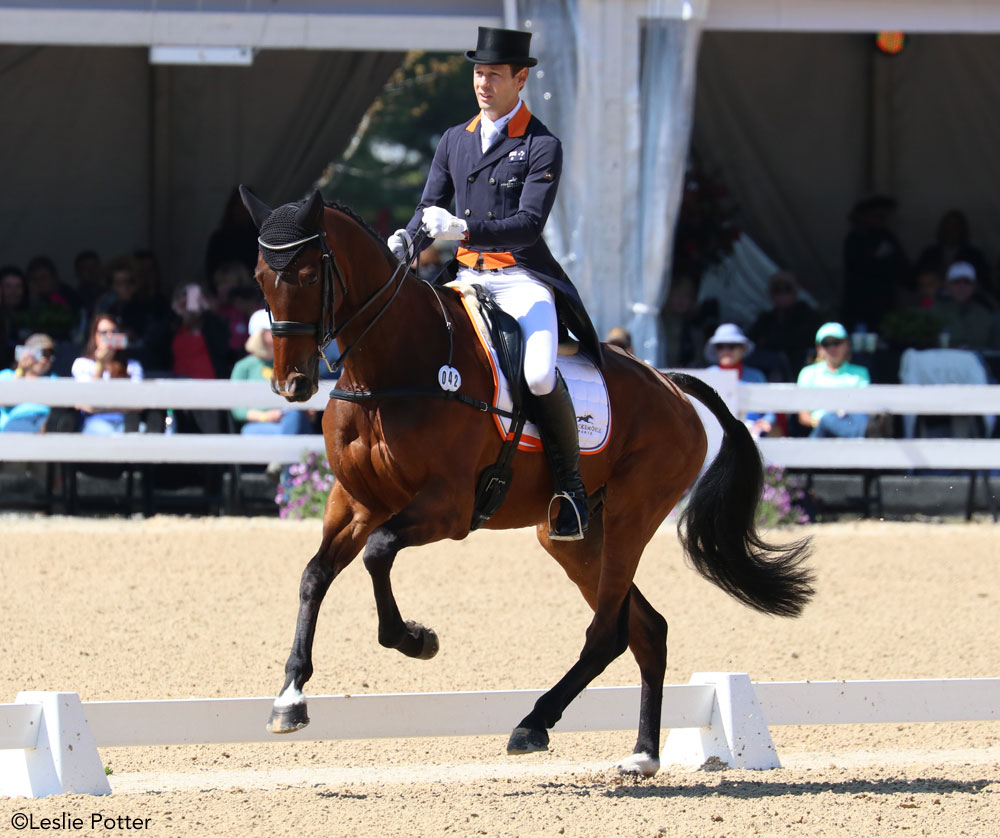 Sitting in third after dressage, Australia's Christopher Burton is a top contender with Nobilis 18.
"I was very delighted with him," Burton said after his dressage test. "He stayed relaxed. Of course there will always be things I wish I could do better but I'm really happy with my horse and as we know with horses it can always be worse."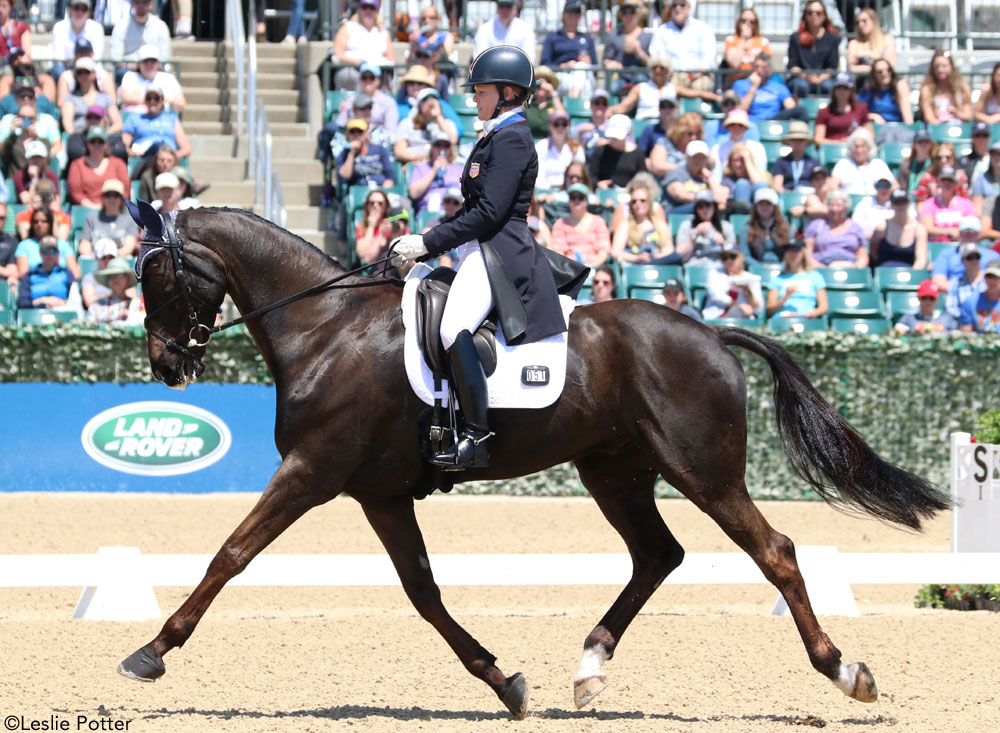 America's Kim Severson is currently in fourth place with Cooley Cross Border. Severson is no stranger to Kentucky, having won the event three times with Winsome Adante in the early 2000s.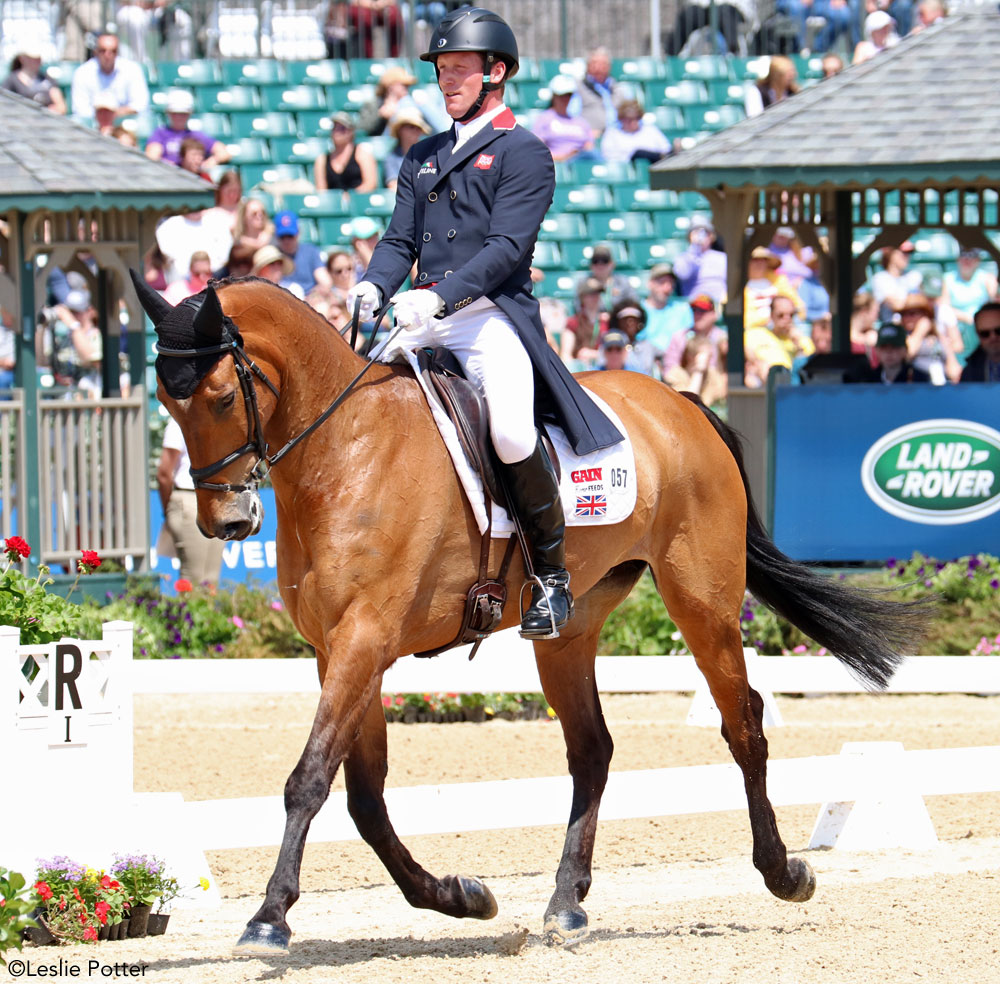 Oliver Townend of Great Britain rounds out the top five with Cooley Master Class. Townend is eyeing a shot at the Rolex Grand Slam of Eventing, which requires consecutive wins at Kentucky, Badminton, and Burghley. Townend won Burghley in the fall of 2017. He's back in Kentucky for the first time in 2010 when a tough fall on cross-country ended his Grand Slam bid that year.
Cross-country begins at 11:00 a.m. ET on Saturday, April 28.
---
Leslie Potter is a writer and photographer based in Lexington, Kentucky. www.lesliepotterphoto.com