After three years in a row, a Michael Jung and fischerRocana victory had become almost as reliable a part of the Kentucky Three-Day Event as trade fair overspending and the first sunburn of the season. But this year, Oliver Townend broke the streak during stadium jumping.
Townend and Cooley Master Class were sitting in third after cross-country behind Jung and Christopher Burton. But it was close. And when Townend was the only rider of the top three to go double clear, he secured his first Land Rover Kentucky Three-Day Event victory.
"Obviously it's a fantastic feeling," said Townend "I had to do a bit of arm-twisting to get the horses here as there was no funding from Britain to come here this year. The owners gambled on me to win their money back, and I'm pleased the horses have come through with great results and that I've repaid the owners' gamble on me."
Townend had a second top ten finish with MHS King Joules, who ended the weekend in seventh place.
With this victory, Townend earned a shot at the Rolex Grand Slam of Eventing. He won the Burghley Horse Trials last fall, and will compete at next week's Mitsubishi Motors Badminton Horse Trials. A win there would make him the third rider in history to win the Grand Slam.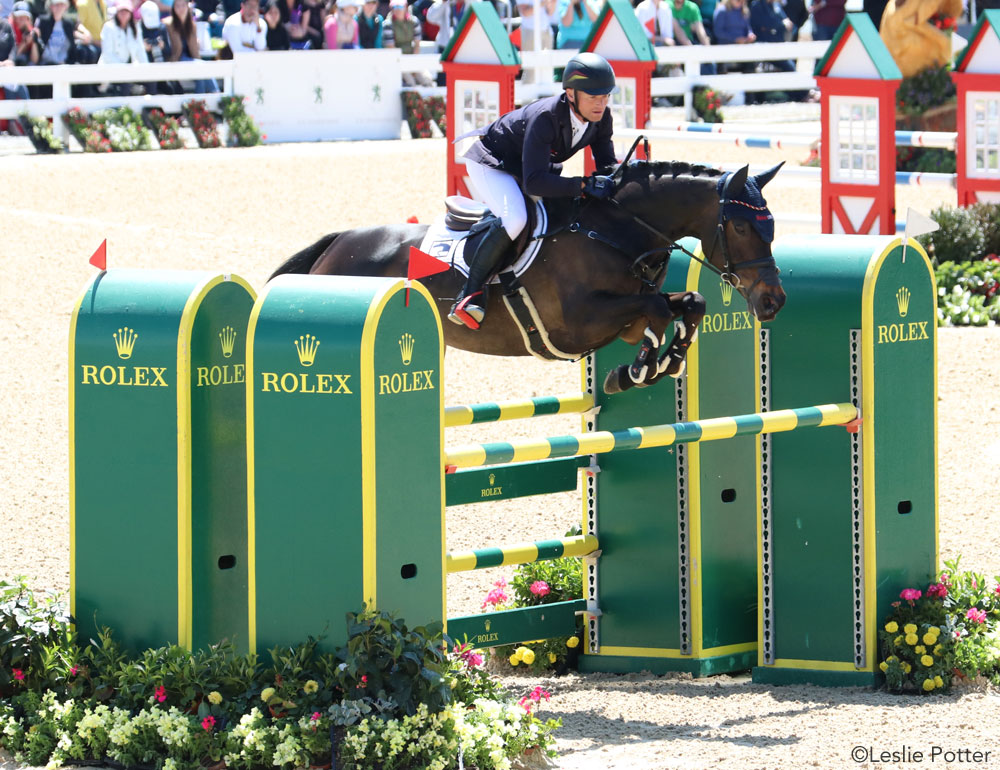 Michael Jung and fischerRocana had just one rail down on the stadium course, but it was a costly mistake, moving them down from their usual position on top to second place.
"My mare tried hard, and it was a good round, only one down, but it was one down too much," said Jung. "But it was a very nice week here in Kentucky. I really like this event, it's beautiful and I'm happy to be here."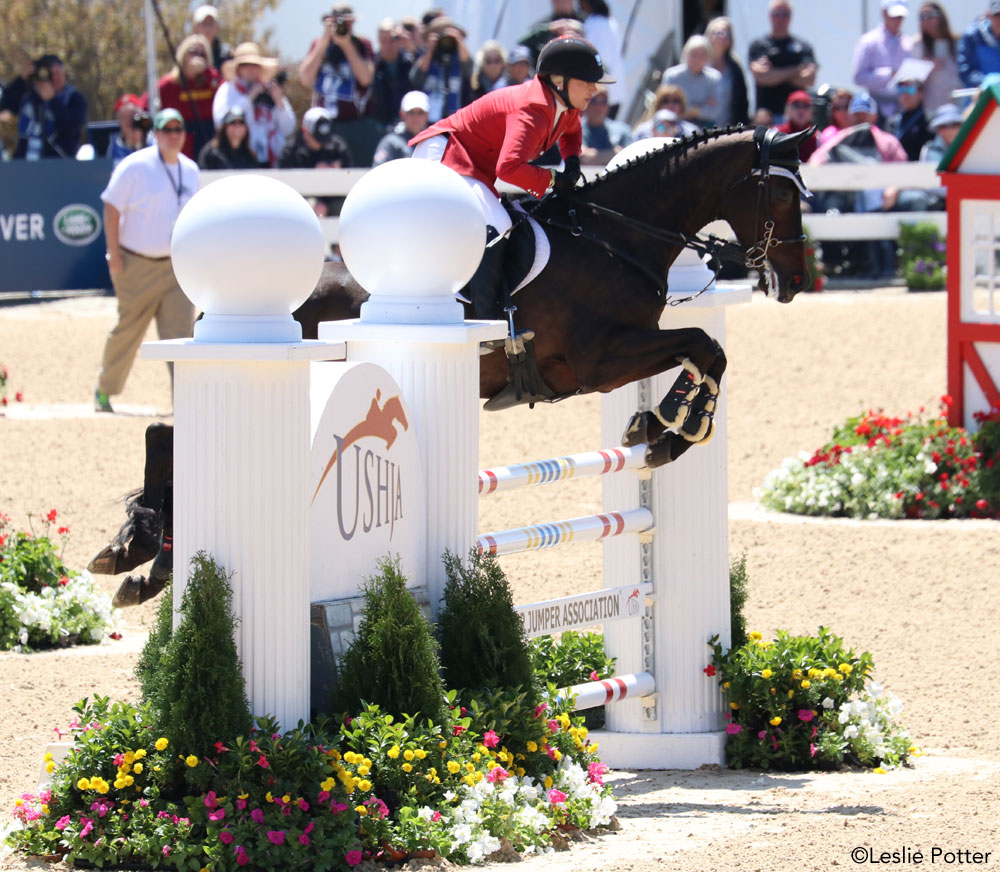 Marilyn Little and RF Scandalous had a double clear round, which moved them up to third place. As the highest placed American pair, they also earned the Land Rover/USEF National CCI**** Championship. Little says her horse, who is known as Kitty around the barn, can be tough to deal with on the ground, but she's more than proven herself up to the tough task of four-star eventing.
"She has an incredible sense of the moment and loves performing for a crowd," says Little. "She's a real princess, which was a concern early on, as we wondered was she too delicate and fragile and careful for eventing? But she's become a courageous horse, and she gives you 150 percent of all she has."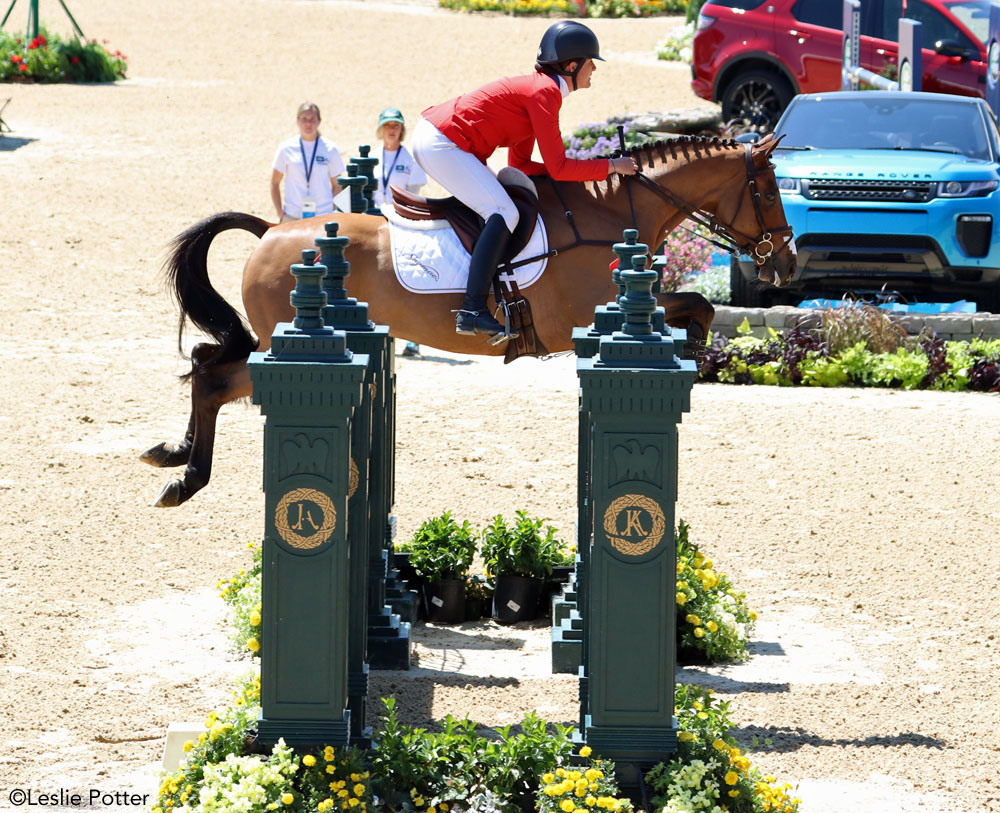 Phillip Dutton turned in a double clear round with four-star debutante, Z, to move up from eighth place to fourth at the end of competition. Lauren Kieffer and her Anglo-Arab, Vermiculus, also had a double-clear round to jump from tenth place to fifth in their second Kentucky attempt.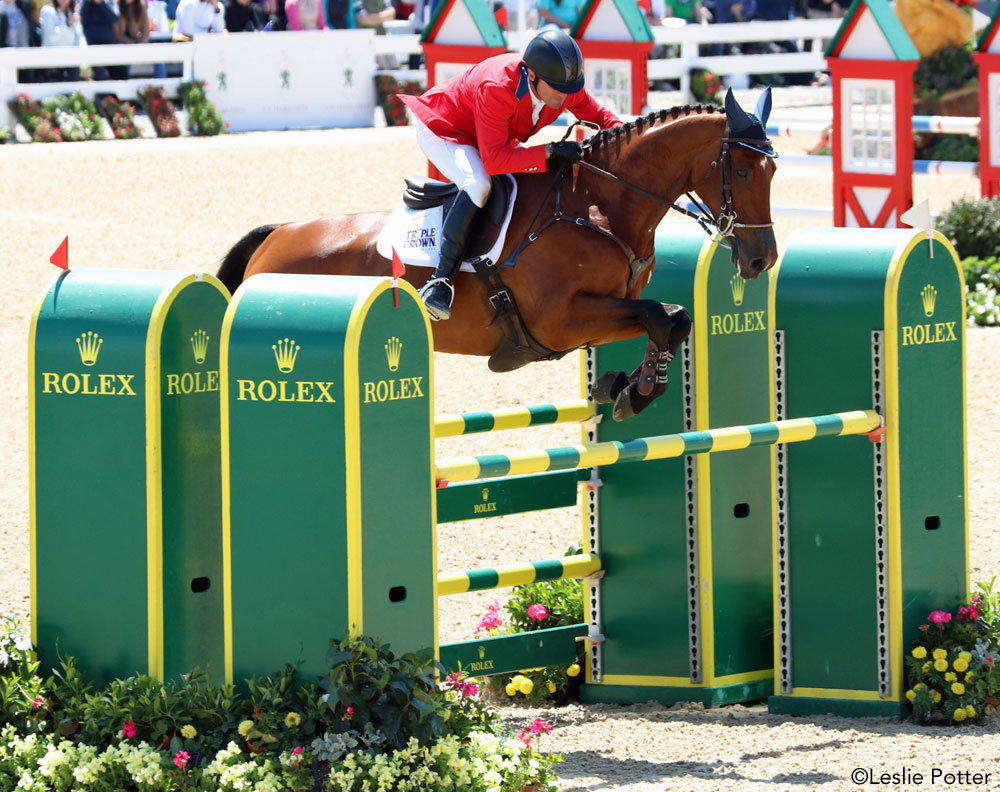 2018 Land Rover Kentucky Three-Day Event Final Results
Oliver Townend and Cooley Master Class (GBR)
Michael Jung and fischerRocana FST (GER)
Marilyn Little and RF Scandalous (USA)
Phillip Dutton and Z (USA)
Lauren Kieffer and Vermiculus (USA)
Lynn Symansky and Donner (USA)
Oliver Townend and MHS King Joules (GBR)
Sharon White and Cooley on Show (USA)
Christopher Burton and Nobilis 18 (AUS)
Buck Davidson and Copper Beach (USA)
---
Leslie Potter is a writer and photographer based in Lexington, Kentucky. www.lesliepotterphoto.com