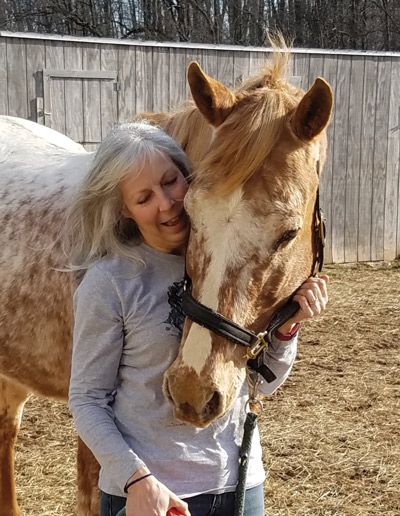 When she was a girl, Joni Miller would save her lunch money to afford to ride at a local barn. Back then, she had no idea that she would credit her current horse, a 20-year-old Appaloosa named Spud, with helping her live out her girlhood dream and with inspiring her to do more at an age when many women are doing less. Horse Illustrated explores amazing stories of senior horse adoption by seniors.
"I don't ride as much anymore, but I'm active," says Miller, who adopted the registered Appaloosa from the Maryland Equine Transition Service (METS), an organization that helps potentially at-risk horses find new homes. "I'm out at the barn bathing, grooming. I'm problem solving every day. What would my retirement have been without him?"
Also Read: Adopting a Horse Poll
A Natural Fit
Since 2010, surveys conducted by American Horse Publications (AHP) that were prepared by Jill Stowe, Ph.D., of the Department of Agricultural Economics at the University of Kentucky, have revealed that women 45 to 65 years of age and older represent the fastest growing segment of those most likely to own horses.
Miller is squarely within that demographic, and according to gerontologist Nancy Schier Anzelmo, M.S., one reason why women like her are becoming horse owners is purely economic.
"Older women are retired and have more time and money to spend on keeping horses than they did when they were working and raising families," says Anzelmo, who is the co-founder of The Connected Horse, a non-profit organization that sponsors therapeutic workshops that match horses to people coping with Alzheimer's disease and other types of dementia.
Another reason has to do with a woman's basic nature.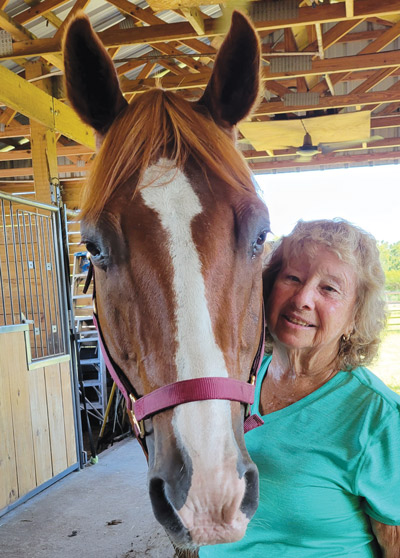 "Women have been caregivers all their lives, and they need this," she says. "Horses give women a sense of purpose, especially after they have retired and their children are grown. It's a symbiotic relationship."
There is a physical component, too. While younger women are more likely to adopt hotter, younger horses because of the physical riding, training, and performance challenges they represent, older women are more mindful of their physical limitations.
"It's a different dynamic," Anzelmo says. "The older horse might not perform the way he did when he was younger—he may be stiff, might have arthritis, and older women can relate to this."
Finding Love After Loss
That's why older horsewomen are unwilling to give up their animals despite their own limitations, says 68-year-old Debbie Murphy Drake. When she relocated to Florida from New Jersey, Drake had second thoughts about taking her 29-year-old Appaloosa gelding, Gus, with her.
"But I couldn't bear to leave him behind," recalls Drake. "I wanted to be sure about the kind of care that he would get at his age."
Just before the move, Drake was diagnosed with melanoma, and even though she and Gus had long given up trail riding and performance, she credits him with helping her through the illness.
"Gus gave me a reason to get out of bed in the morning," Drake says.
But the pair were not to be together long. Three years after their move, Gus was euthanized at the age of 32 due to age-related health issues.
"I was devastated," Drake recalls. "I swore I would never have another horse."
But it was missing that horse-human bond that finally prompted her to form a new relationship with another horse.
"I kept wanting to give my trainer my saddle, but she kept refusing, and said, 'Keep it for four months,'" Drake recalls. "Finally, I missed having a horse so much that I said, 'I have to at least sit on a horse.'"
A few months later, Drake leased Red, a 23-year-old Quarter Horse, from a boarder at her barn. Now she and Red are regulars on her trainer's lesson schedule.
'When I'm riding, the years just disappear," Drake says. "I smile like a kid."
A Win-Win Relationship
The fear that a beloved horse might outlive you is a main reason that senior women are using adoption of senior horses in the first place, according to Gabriela Rodriguez Quinn, 63, program director and founder of Blixx Horses, a non-profit organization that provides therapeutic riding and interactive education programs. Blixx Horses also advocates for the welfare of non-ridden horses, regardless of their age.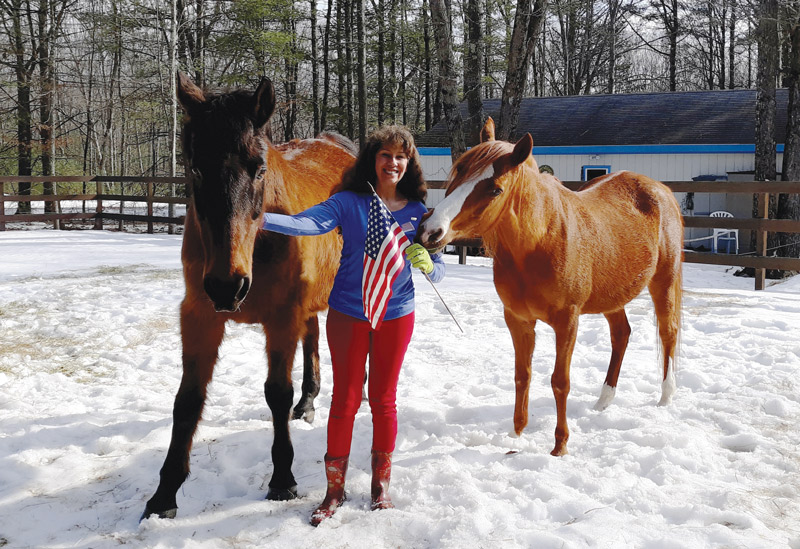 "The truth is that [older] women are not looking for a young horse that is going to outlive them," says Quinn, owner of a 21-year-old Arabian mare named Lexxi and Fritzie, a 26-year-old warmblood. "People who know the horse industry know that there are all kinds of things that can happen to a horse that is left behind by an owner, so they have a plan for their horses when they can no longer take care of them."
Additionally, older women tend to be more aware that if they don't provide older horses with caring homes, nobody else will.
"Horses have no choice when they get older and are no longer useful as riding or racing horses," Quinn says, adding that they are less desirable to potential homes.
"People don't realize that there's a lot you can still do with an older horse, even if you don't ride him," she says. "Spud and I walk, I bathe and groom him, I talk to him, and he makes me laugh every day. It's our buddy time."
That's the same feeling Miller wants other older horsewomen to experience as well.
"What would I say to an older woman interested in adopting an older horse? Just do it," she says. "You're not getting any younger, so give yourself this experience. It will open up a new world for you."
This article about senior horse adoption by seniors appeared in the November/December 2021 issue of Horse Illustrated magazine. Click here to subscribe!