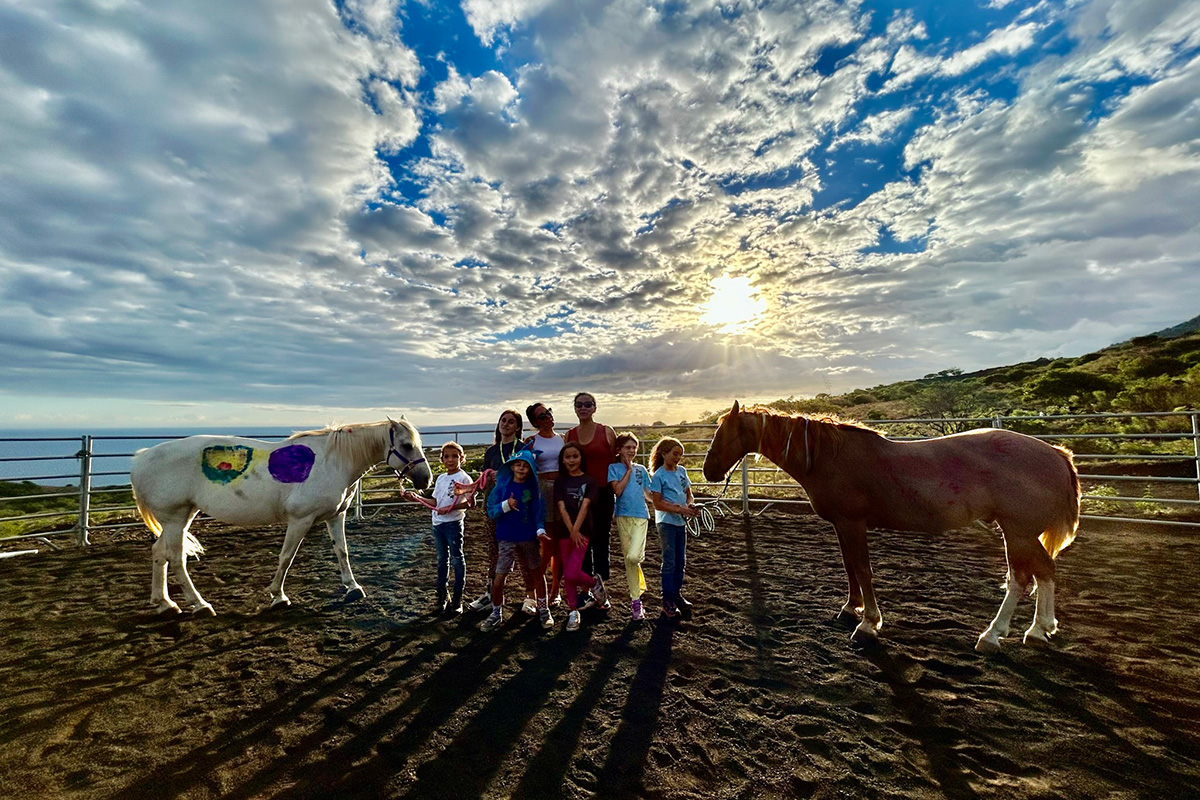 On August 8, the deadliest wildfire in the United States in more than a century raced across Maui. The flames, stoked by powerful winds from Hurricane Dora and a high-pressure system north of the island, reduced much of the historic town of Lahaina to ash. Though little could have been done by first responders to stop the flames as they raced east, the heartache and despair felt by Lahaina citizens is real — and one woman, her team, and 14 horses are dedicated to helping them heal.
Paige Deponte, founder of Spirit Horse Ranch, is no stranger to trauma — it's been the driving force behind the creation of her nonprofit that focuses on helping adolescent and teen victims of abuse address their trauma in a holistic manner, integrating both emotional and psychological aspects of healing.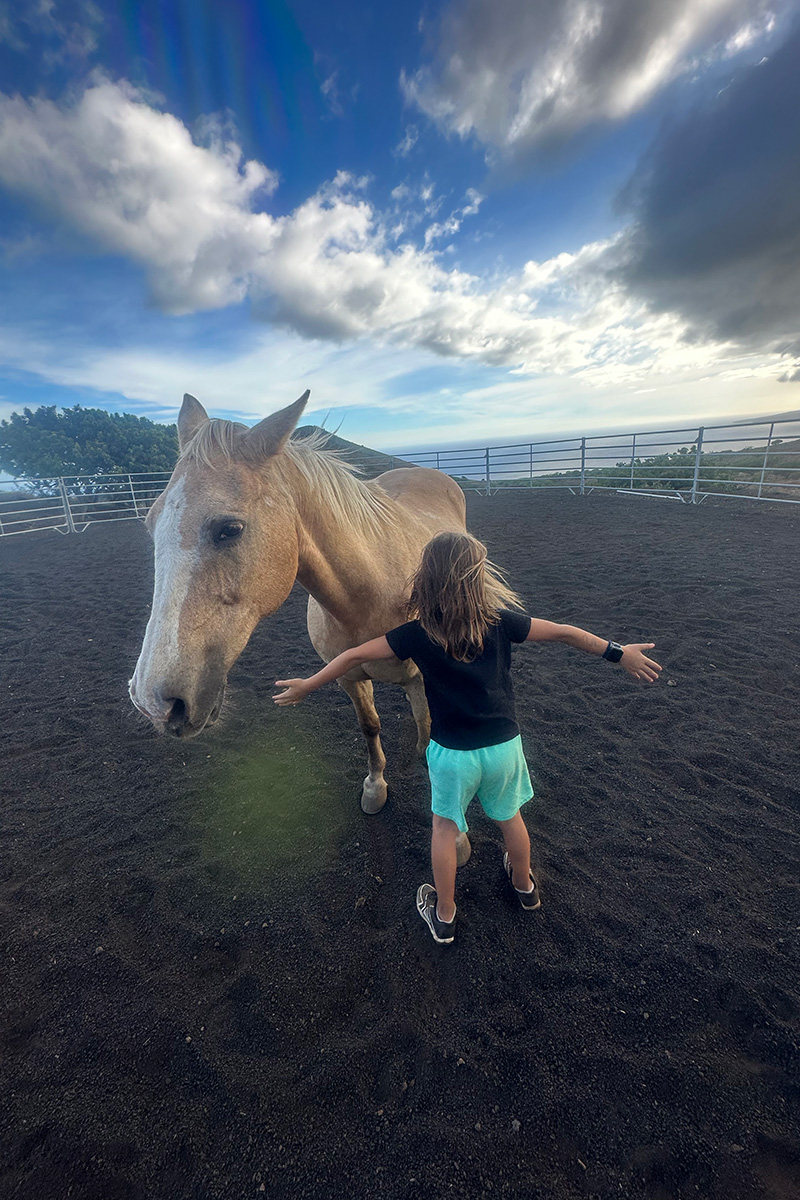 It became strikingly evident that more than just children needed help after the Maui wildfires.
"There are more than 7,000 people in hotels and interim housing," Deponte says. "And there has been an increase to more than 500 domestic abuse calls each month since the fires."
The magnitude of recent events and the depth of people's distress is manifesting itself in a myriad of negative ways. Knowing that they could help, Paige threw open her barn doors to anyone who had been affected by the fires — children or not.
"What happened in Lahaina wasn't just the loss of people," Deponte says. "But the loss of [people's] entire lives. Their businesses were in Lahaina, their friends and their community… that's all gone.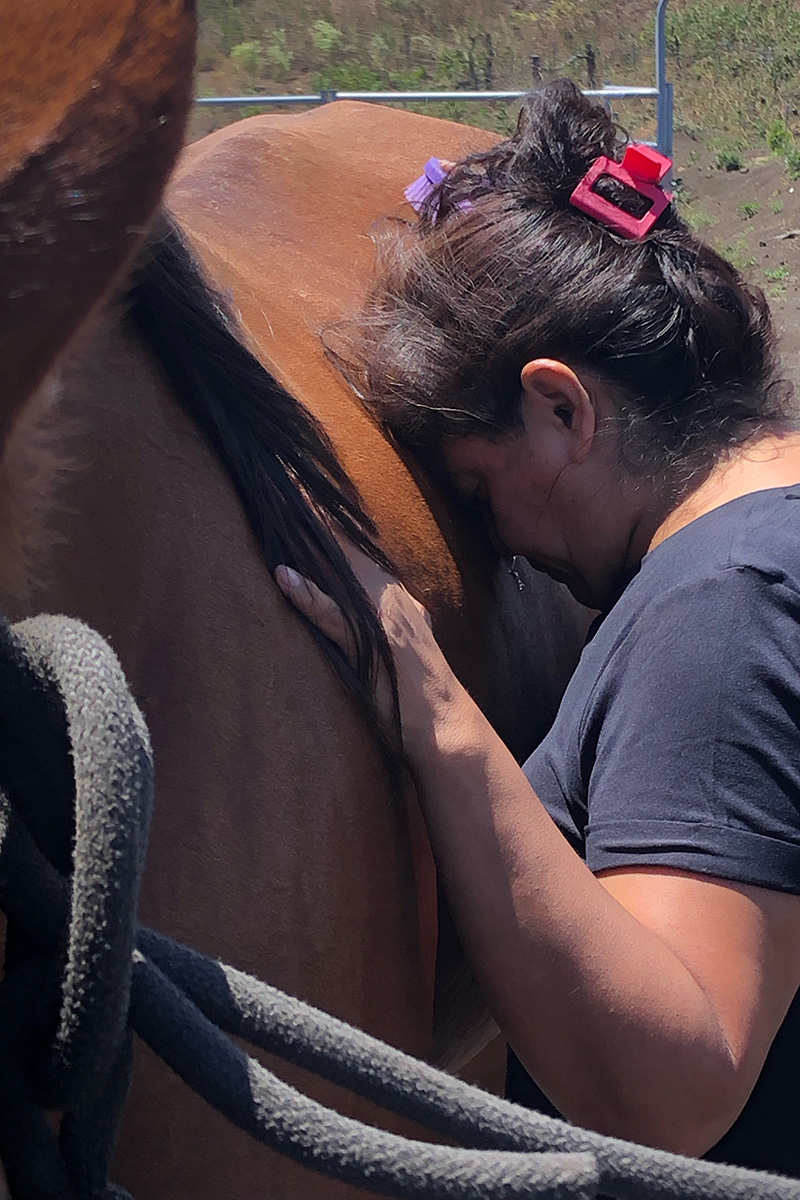 All wildfire survivors are grappling with their losses. Some are navigating the system and hoping to rebuild their lives in Lahaina; others feel the overwhelming reality of the arduous rebuilding process. With environmental challenges and cost increases, some Lahaina residents may feel pushed out.
The people involved in the fire are trying to process so many emotions, Deponte says.
"They're experiencing things like pain, loss, grief and overwhelm; they're feeling scattered, and confused," Deponte says."They feel rage and a loss of identity… the list goes on. I had people come to me who said, 'I saw things in Lahaina that I don't want to tell a single soul.'"
The ability to give voice to traumatic experiences is incredibly important to the healing process — it's the first step in manifestation or forward motion. "They tell the horse what they want… what they really need in their life right now. Once you talk about it out loud, you can manifest it. It's incredibly powerful for the mind," Deponte says. "I knew that the horses could hear them. The horses would lift that burden."
Spirit Horse Ranch uses Trauma Informed Equine Assisted Service, which focuses on partnering with horses to provide a healing environment. What Deponte has found, however, is that many fire survivors simply need a place to grieve. "Some [people] just lay on the horses and they cry. The horse holds space for them," Deponte says.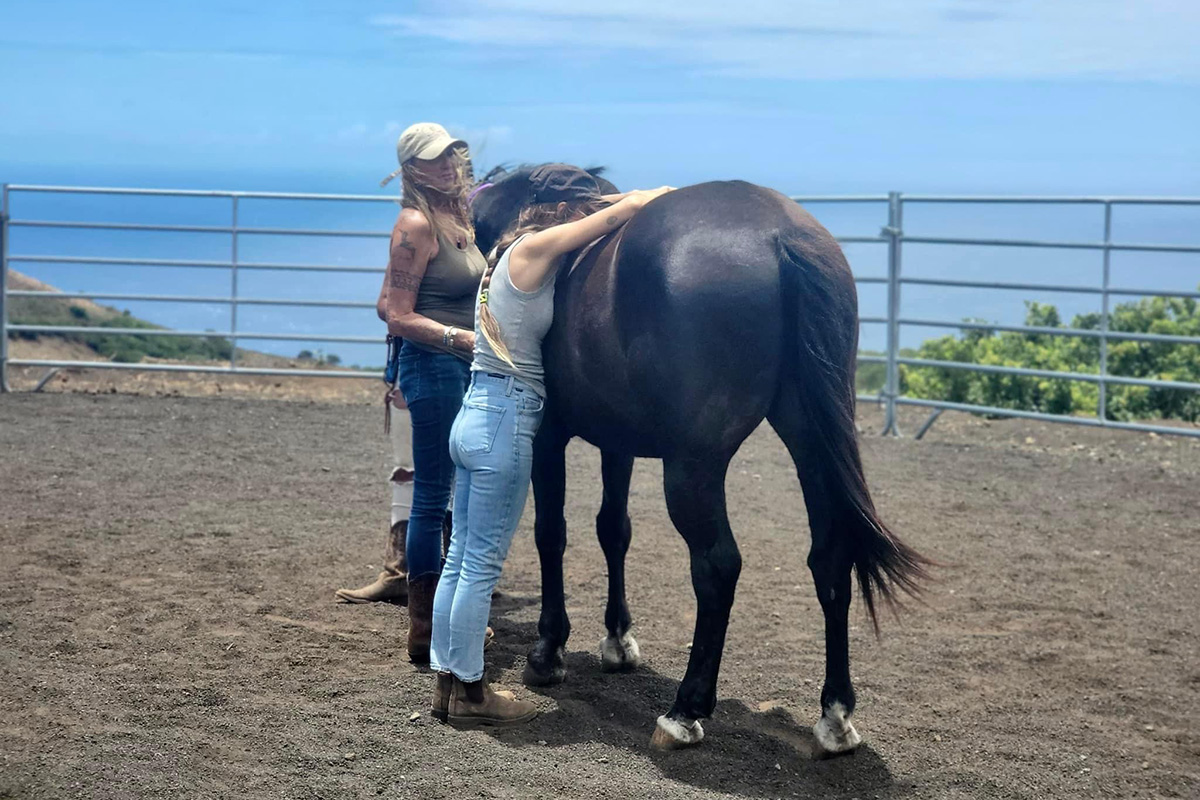 Those at Spirit Horse Ranch encourage not just those who lived through the fires to come and heal, but also anyone who was affected emotionally, especially those first responders who were on the front lines trying to save people and structures.
Meeting people where they are is one of the core tenets of equine assisted therapy. "We say 'Where are you right now?'" Deponte says. "Your response or reaction to trauma today is what we work with." Many of those who lived in Lahaina had beautiful lives they loved, explains Deponte, and now that's just gone. "Their mind struggles to handle it."
Paige — and her 14 four-legged team members — is helping heal all Maui residents affected by the deadly Maui wildfires and showing them that life can be beautiful again.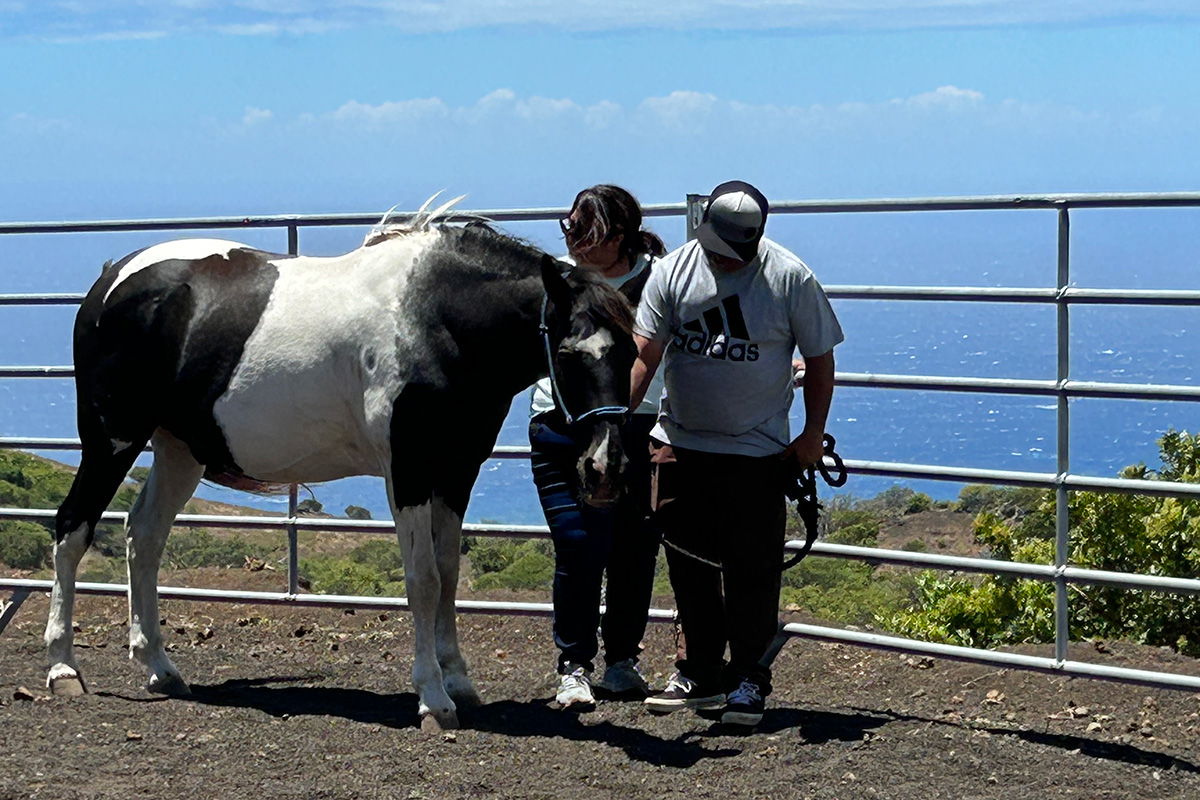 Click here to learn how you can help Spirit Horse Ranch in their efforts.
This article about Spirit Horse Ranch's efforts to help those affected by the Maui wildfires is a web exclusive for Horse Illustrated magazine. Click here to subscribe!