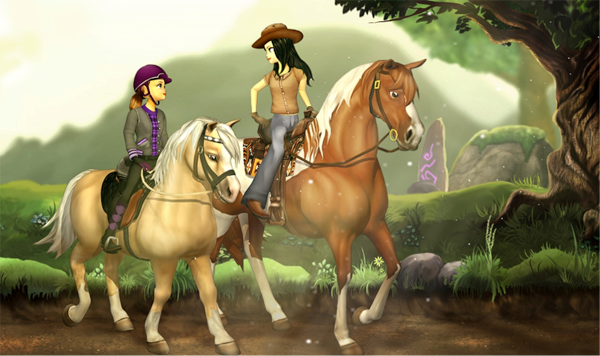 Since the launch of Star Stable, the amazing 3D horse game has attracted over four million registered users of all ages, in over 180 countries around the world and is currently available in eleven languages. Horse and game lovers can
create an account at StarStable.com and play for free
— up to level 5.
What is Star Stable?
Star Stable is a MMORPG — a Massive Multiplayer Online Role Playing Game — where you get to ride your very own horse in a beautiful 3D world. There is also an exciting game update every week, so the adventure never stops!
Together with hundreds of thousands of other players you will experience amazing adventures, compete in races, care for your horses in your own home stable, and solve the mysteries of a spectacular original story!
Before you enter Star Stable's fantastic 3D horse adventure world, you get to create and customise your character as well as choose your very own beautiful horse.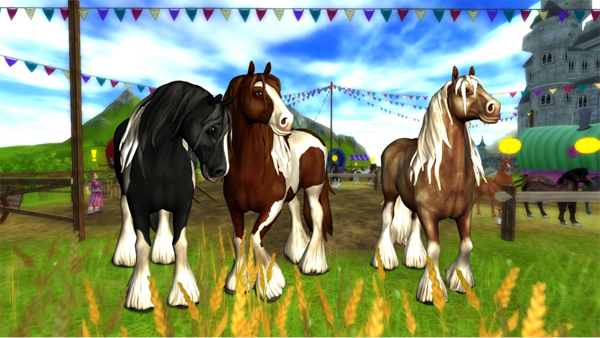 What are the in-game features?
Star Stable is so much more than just a horse riding game. Check out all the fun in store:
Solve hundreds of quests and be part of a thrilling developing story
Chat and play with horse lovers from around the world
Own exotic breeds of horses
Explore the magical island of Jorvik
Earn equipment and clothing for you and your horse
Create your own riding club and play with your friends
Compete in races and achieve high scores
Enjoy new content added every week
…and much, much more!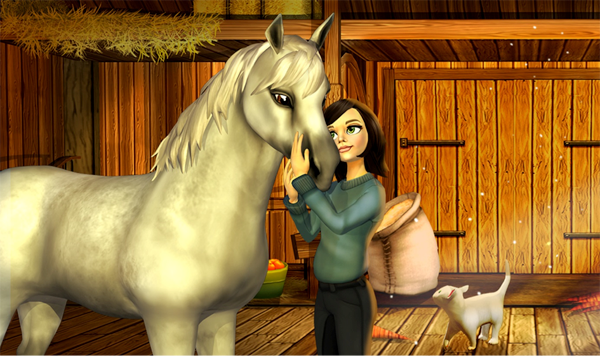 Spectacular Game for Horse Lovers!
There is simply no other horse game out there that can compete with Star Stable when it comes to size and quality of the graphics and content. It will simply blow the hooves off any equine enthusiast.
So, why wait? Visit StarStable.com and open an account to play now!
Don't forget to like Star Stable on Facebook to stay informed of our special offers and all the latest news.
These testimonials sum up how our players feel about Star Stable:
"I absolutely love this game! You can meet new friends and there are exciting adventures. The story is addictive and I really want to know what might happen in the future. There's entertainment for older players too."
– Maggie Snowstorm
"This is honestly the best horse game I've ever played, And yes. I've played a lot. It's realistic, fun, teaches you some good things (:"
– Jane Skyhill
Several Exotic Horse Breeds

There's no limit to how many horses you can own in Star Stable, with plenty of wonderful breeds to choose from, including magnificent Tinkers, fiery Arabians, hardy Fjords and beautiful Friesians.
About Star Stable

Starstable.com is owned and operated by Star Stable Entertainment AB, based in Stockholm, Sweden.