Instant access to the latest digital issue with print subscription purchase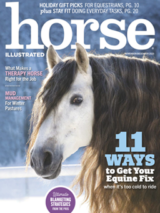 2-year (20 Issues)

$119.80

3-year (30 Issues)

$179.70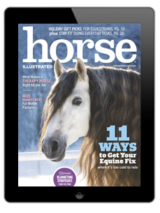 2-year (20 Issues)

$119.80

3-year (30 Issues)

$179.70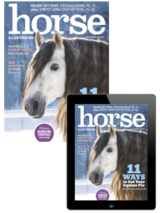 1-year (20 Issues)

$119.80

2-year (40 Issues)

$239.60

3-year (60 Issues)

$359.40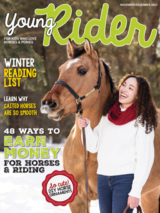 3-year (18 Issues)

$107.82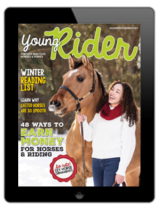 3-year (18 Issues)

$107.82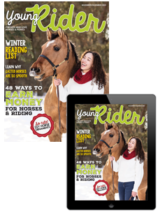 2-year (24 Issues)

$143.76

3-year (36 Issues)

$215.64
*If you are not happy with your subscription, we would gladly refund the amount for unfulfilled issues. That's a promise!
Horse Illustrated

The One Magazine for All Horse Lovers

Learn and Be Inspired

Every issue is packed with expert advice and stories about life with horses

Young Rider

The Magazine for Horse-Crazy Kids Ages 8-15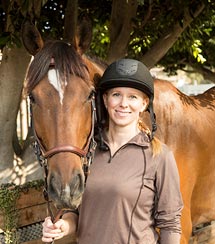 Meet Our Editor - Holly Caccamise
Editor, Horse Illustrated & Young Rider
Holly has been with Horse Illustrated and Young Rider since 2007, and in August 2019, she took over as head editor. She has her M.S. in Animal Science from the University of Kentucky, where she studied equine nutrition and exercise physiology. Holly has also worked as a top-level show groom in the eventing world, where she continues to compete her American Warmblood gelding, Artie, at the lower levels.
The most well-rounded equestrian magazine out there!

Beth Y., Ohio

I am an avid equestrian. My disciplines include 3-day eventing, foxhunting, and trail. Additionally, I'm an avid reader of Horse Illustrated. Thank you for doing what you do—bravo on an excellent publication!

Sherri H., California

Been a reader for a long time, since I was in elementary school (I'm 50). Just wanted to let you know this magazine keeps getting better and better! Please keep the great articles coming. Kudos on the new format that caters to a crowd that is serious but doesn't take themselves too seriously.

Trisha C., New York

I just wanted to thank you for an informative and entertaining magazine. I have been a subscriber for many years, and look forward to each issue. My favorite is Dr. Diehl's column, but it's all good! Please, please keep up the good work!

Penny N., via mail
Frequently Asked Questions