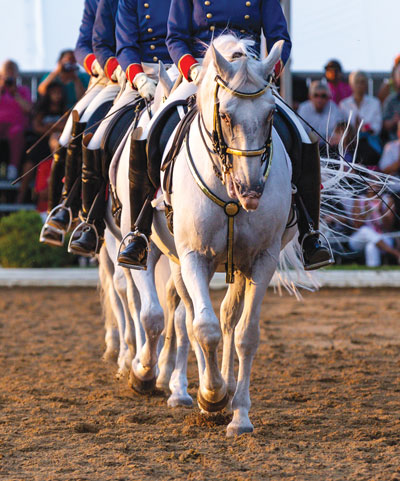 In the 60 years since its founding, the work of the Tempel Lipizzans has educated and inspired many generations of Americans on cultural and equine histories and on the art of dressage. Located just 45 miles north of Chicago, Ill., Tempel Farms is a privately owned breeding, training and exhibition center. The picturesque midwestern facility is home to Lipizzan horses in all stages of life and training.
With dedication to maintaining the original standards of the breed, Tempel Lipizzans regards with great respect the European state stud farms that have fostered the breed for hundreds of years, beginning in Slovenia in 1580. This year, eight foals are expected. Considered an endangered domestic breed, each Lipizzan birth is a unique message from the past.
Each summer the farm opens its doors to the public to share the beauty of the Lipizzan horse and the classical dressage training for which they are best known. Behind the scenes, tours throughout the year allow access to life outside the performance stables where broodmares, youngsters and retired horses spend their days.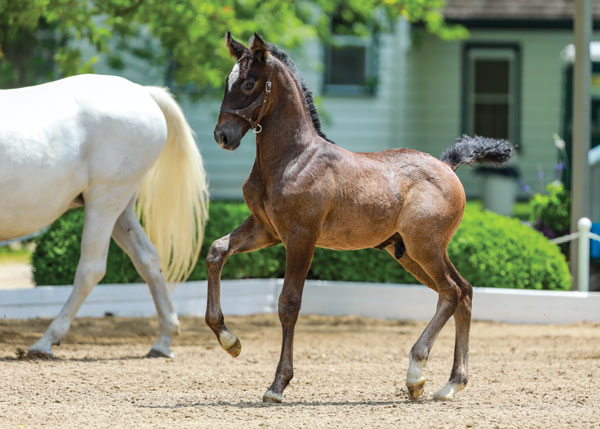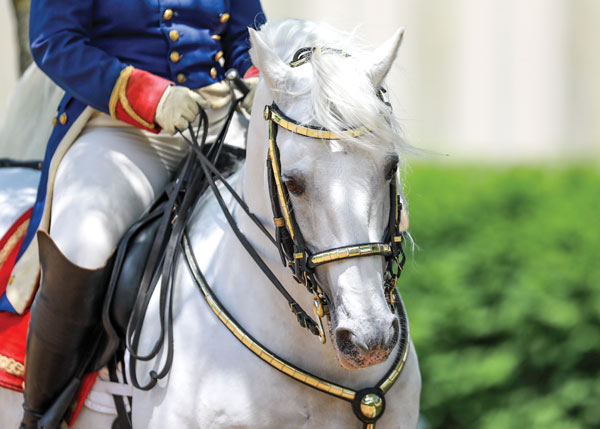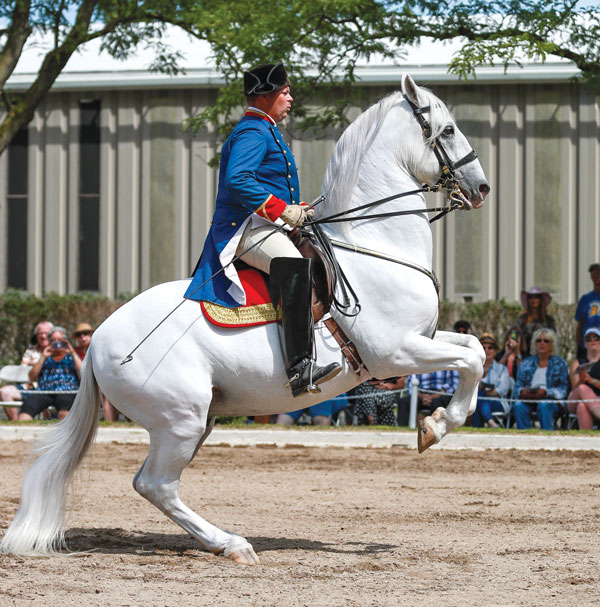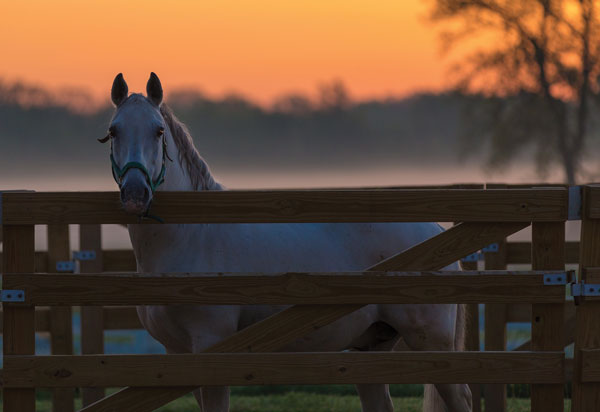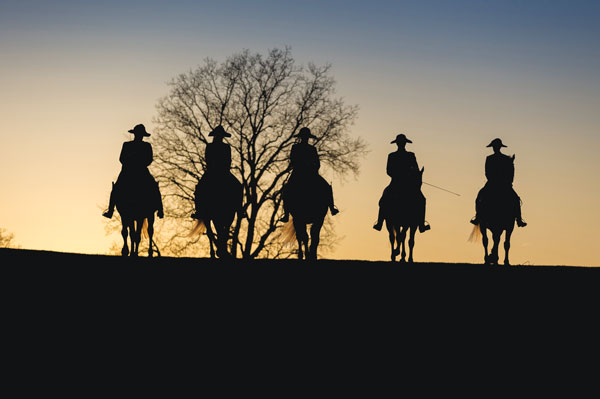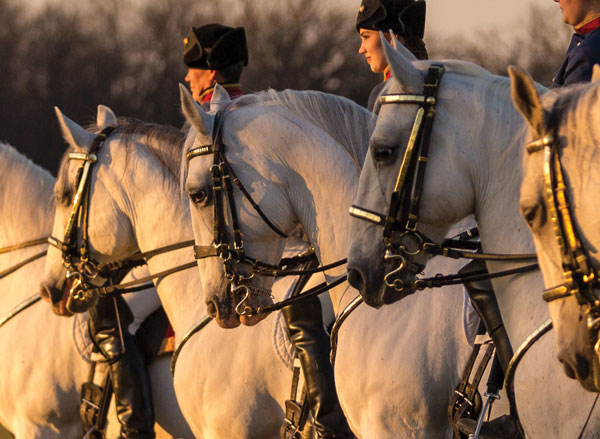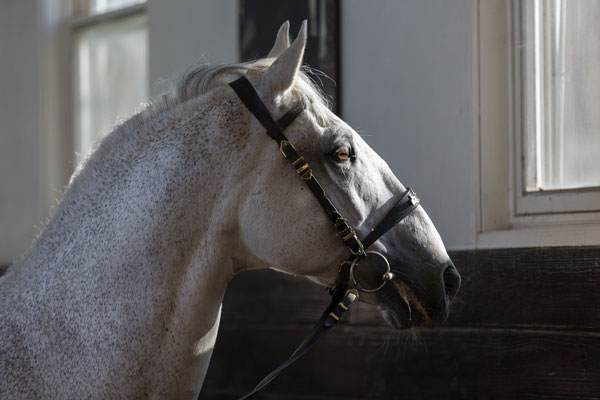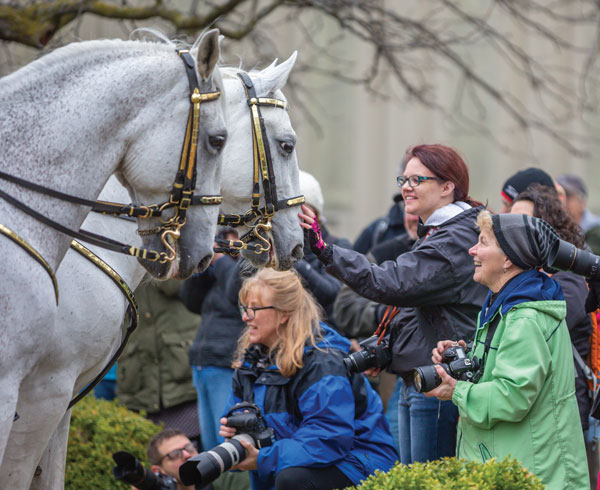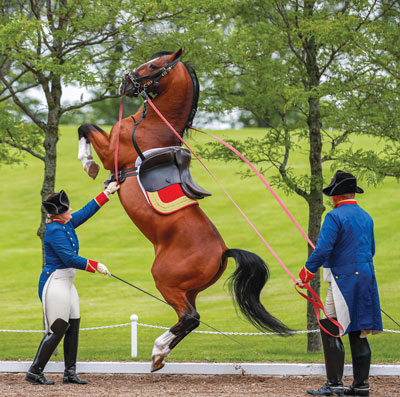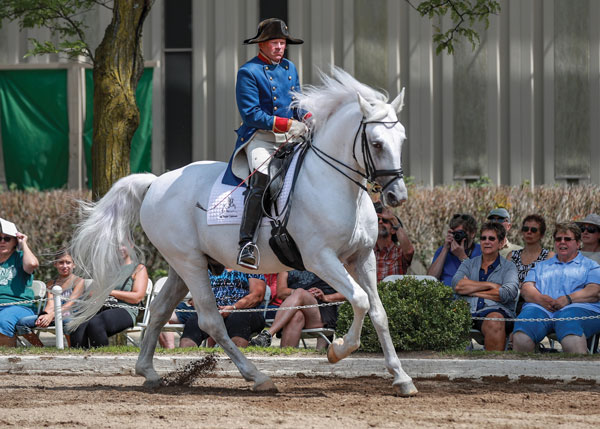 This photo portfolio featuring images of the Tempel Farms Lipizzans appeared in the March 2020 issue of Horse Illustrated magazine. Click here to subscribe!