If you want to ride like royalty, think small. Just ask England's Queen Elizabeth, who prefers to ride around the grounds of Windsor Castle on her beloved Fell Ponies. The Queen has often been photographed on her favorite Fell, a pony named Carltonlima Emma. Emma is so famous that there's even a Breyer model of the jet-black mare!
The Fell is an ancient breed developed in Great Britain. "Fell" is a term for the treeless hilltops where the breed got its start hundreds of years ago. Back then, the ponies were used to haul carts and plows. They were also pack animals and carried things like cloth and food across miles of tough terrain. The Fell's early ancestors were usually not much taller than 12 hands, but they were strong and quick-moving, making them ideal for the many jobs they were asked to perform.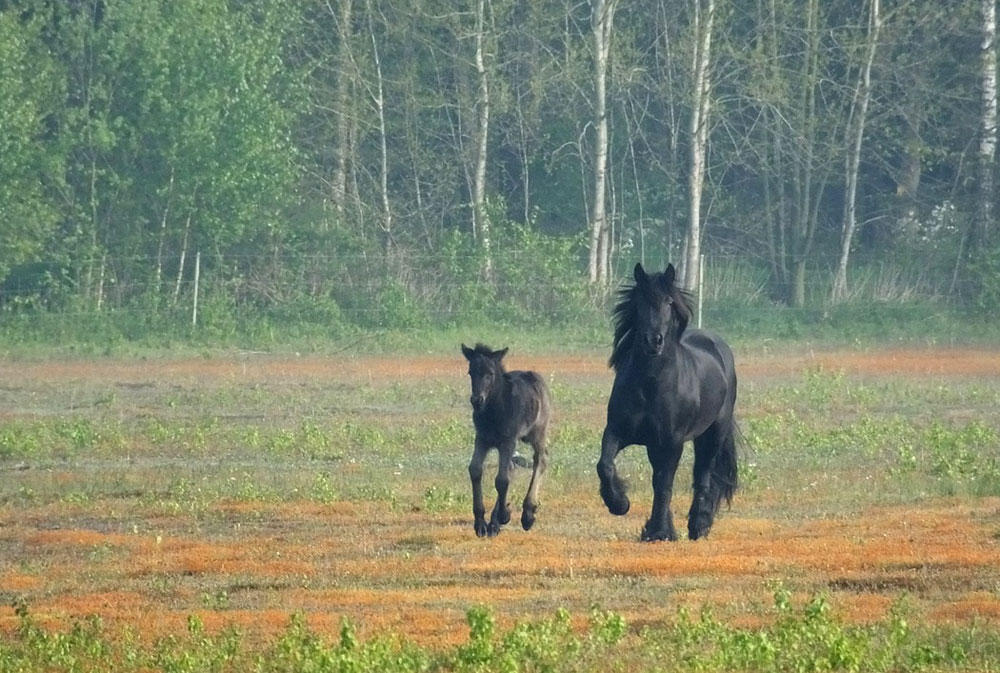 You'll recognize a Fell by its thick mane and tail and the feathering on its lower legs. Although they can be bay, gray or seal brown, most Fells are black. White markings are allowed, but most ponies have no markings or only very small ones. This gives the ponies a striking appearance despite their relatively small height.
What Can a Fell Do?
Modern Fells are bred to be great riding ponies and can be as tall as 14 hands. They make excellent sport horses for young riders. They're talented jumpers in the arena and sure-footed and agile for cross-country. Since their ancestors were bred to pull carts, they make great carriage driving ponies, too.
For riders who love hitting the trails, a Fell Pony could be the perfect match. They're known for their ground-covering gaits, and they can get through some tough terrain. In England, Fell Pony Performance Trials prove just how handy these ponies are. Similar to eventing, competitors perform a dressage test and a stadium jumping round, but the cross-country phase adds a twist. Ponies and their riders do jump and cover varied terrain, but they also complete trail-type challenges, such as opening and closing a gate and crossing water.
In North America, Fells are popular dressage mounts. You'll see them at major competitions, including the National Dressage Pony Cup. Fell Ponies in the U.S. have competed at the national level in carriage driving and competitive trail, as well.
A Rare Breed
Fells are considered a rare breed and are especially rare outside of their native England. There are about 5,000 registered Fell Ponies in the world, and just over 600 in North America as of 2016.
Organizations like the Fell Pony Society of North America are working to showcase this beautiful and versatile breed. As more people discover what Fells have to offer, there will be more fans to help preserve their positive qualities for the future.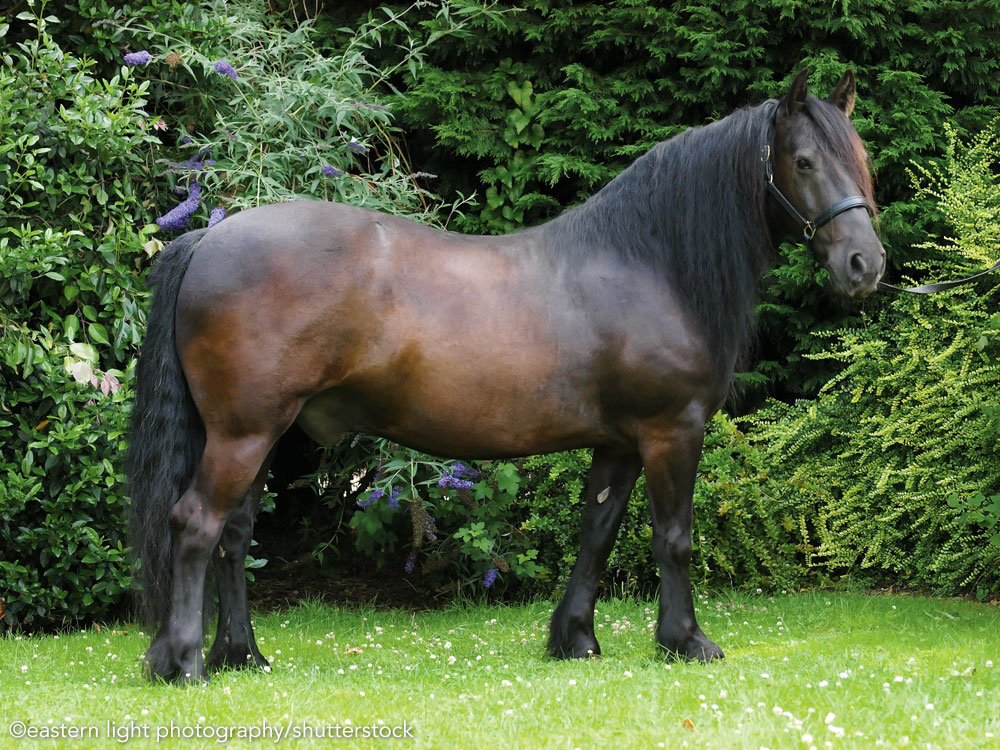 Quick Facts
Height: Up to 14 hands
Color: Black, seal brown, bay and gray. Small white markings are allowed.
Features: Thick, long manes and tails and feathering on the lower legs. Fell Ponies' manes are kept long, not pulled, even in the show ring.
Fell Pony Resources:
---
This article originally appeared in the January/February 2018 issue of Young Rider magazine. Click here to subscribe!